MyHome Projects
Upper West Side NYC Home Gets A Top to Bottom Overhaul Renovation
By Tiffany Smolick
Our team recently designed and constructed a top to bottom renovation at 250 West 103rd Street. In order to be brought up to date, the Upper West Side post-war converted hotel apartment needed a complete overhaul of its two bedrooms, one bath and kitchen.
NYC Home Remodeling Specifications
The homeowner came to the MyHome team seeking a clean, transitional design. Some preferred elements included large format faux-marble porcelain tiles for the bathroom remodel and white painted shaker flat panel cabinets in the kitchen. We used executive semi-custom cabinets, Caesarstone quartz-composite statuary counters and 4″x12″ glass backsplash tiles to achieve a light, modern kitchen. In order to modernize even further, the team and client agreed to add LED under-cabinet lights strips in diffuser channels. The floors were refinished throughout the apartment and finally, quartz-composite window sills were installed.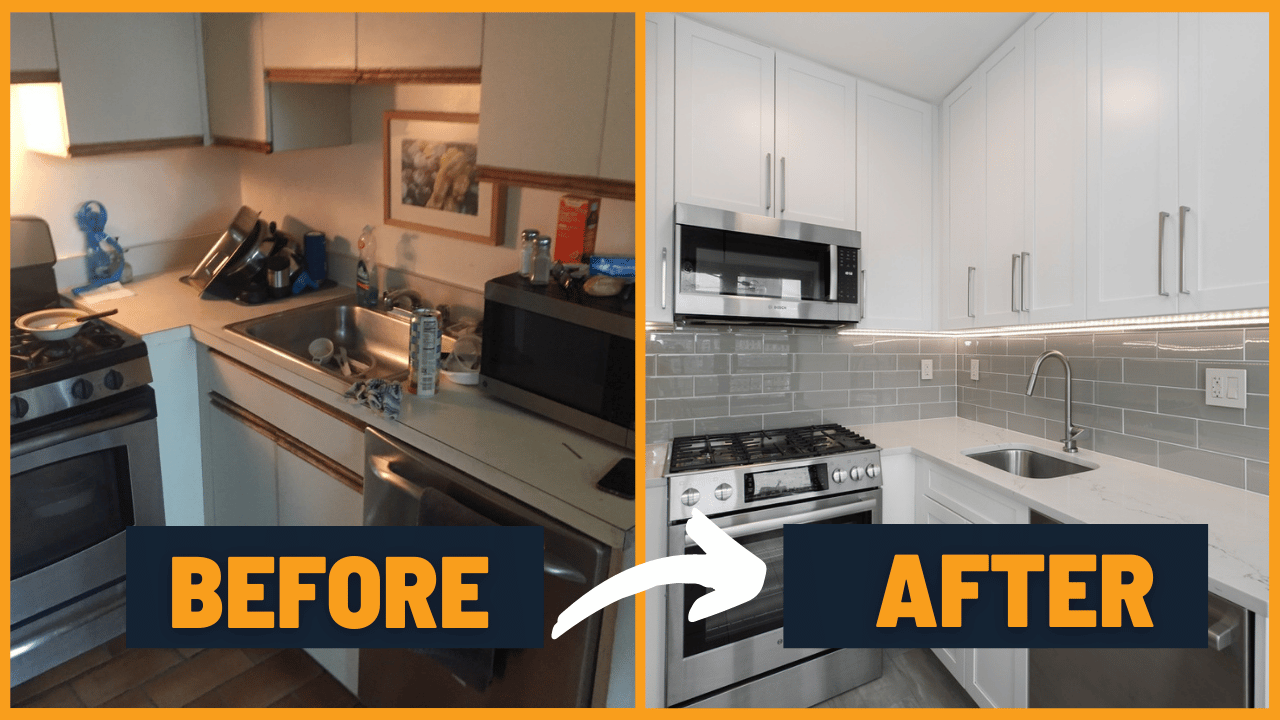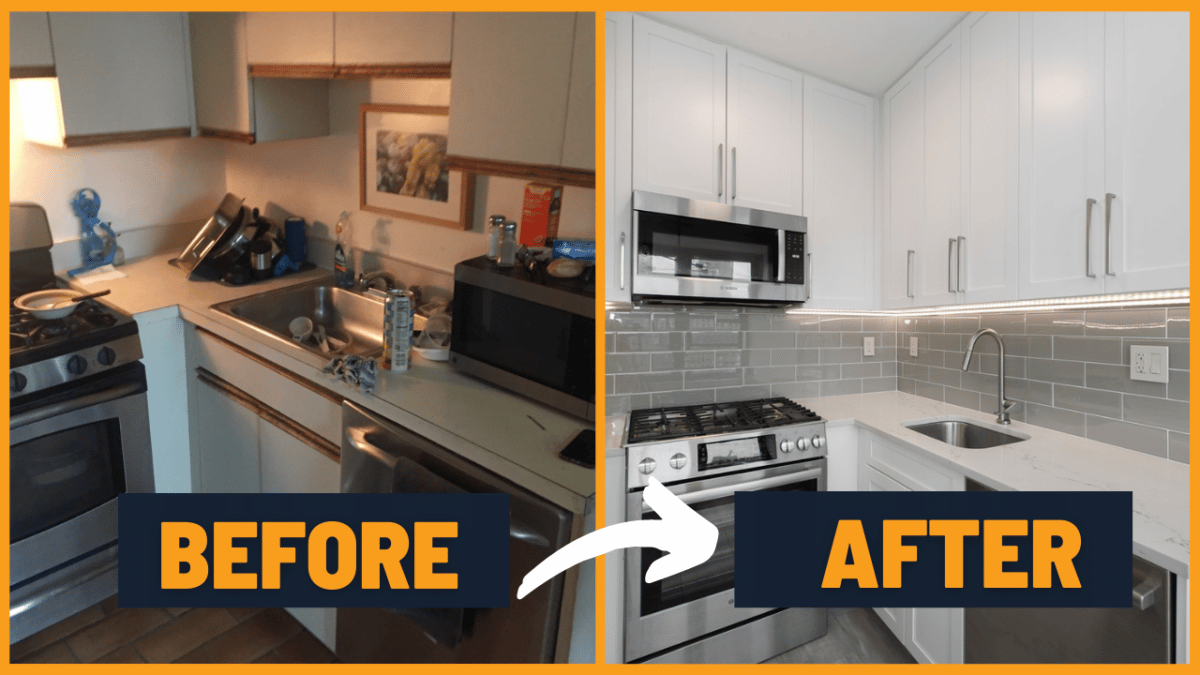 Design Challenges and Creative Elements
Refinishing the floors was key to attaining the client's desired overall look for their space. We worked together with the homeowner to sample numerous floor stains on a sanded floor, so that they could make the best decision. The final stain choice was perfect for maintaining the apartment's modern style goals.
Further modernizing the space, we designed and installed a built-in below the television in the living room featuring the same cabinets as in the kitchen, but with thinner countertops.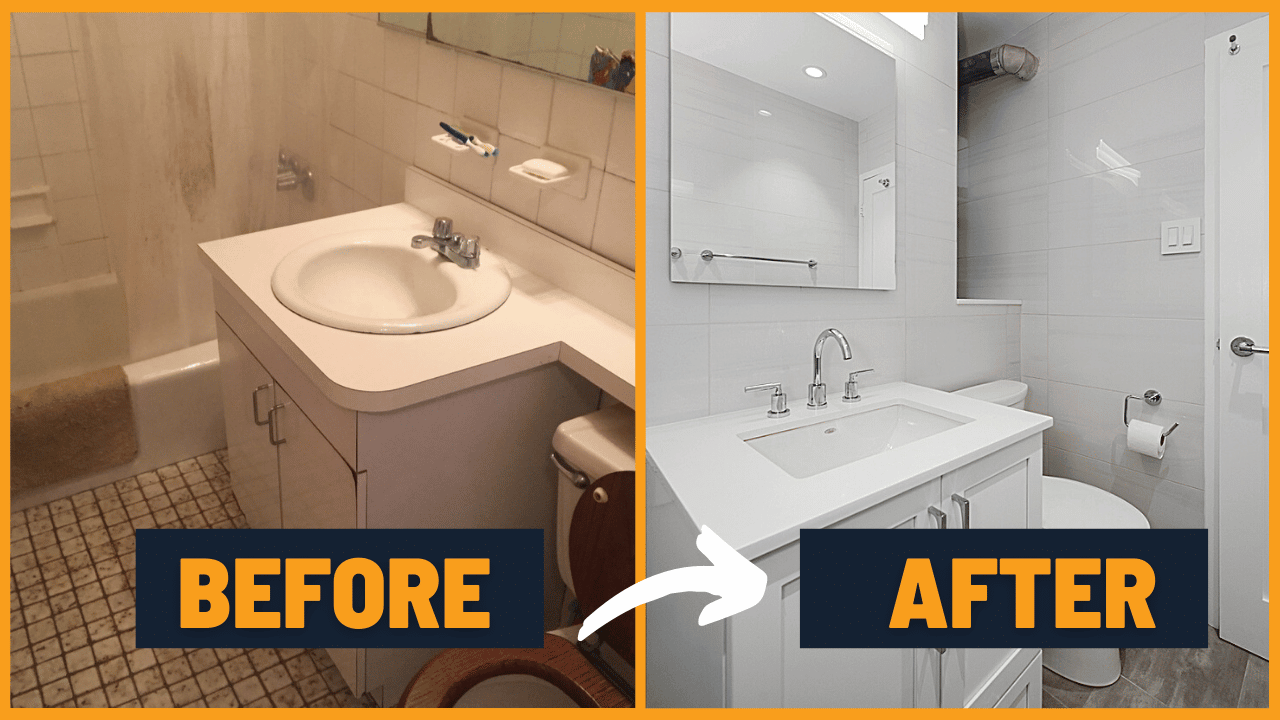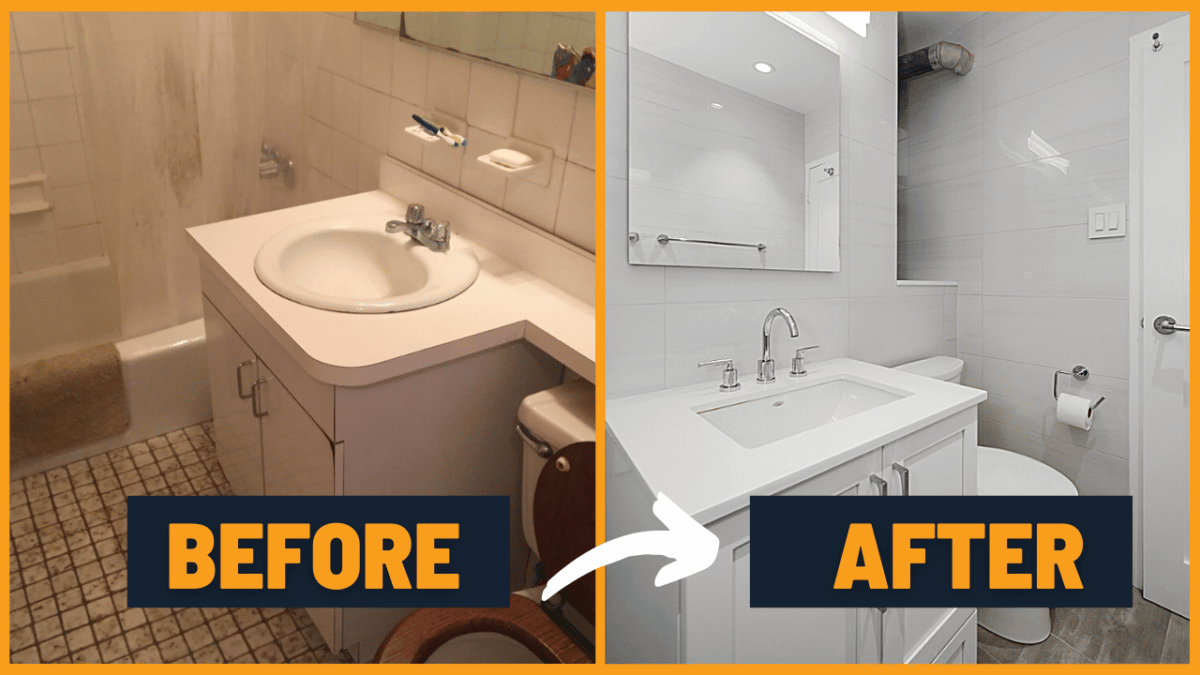 New And Modern Upper West Side NYC Apartment
The finished product of the Upper West Side post-war converted hotel on 250 West 103rd Street is very light, contemporary and minimalist. MyHome Design + Remodeling is making it easier for all new clients to create their dream finished projects with two new remodeling specials for the spring and summer.
New York homeowners wishing to start their kitchen, bath, and full home renovations can choose from several new remodeling special options. For a limited time, get a free dishwasher or 10% off your cabinet order when remodeling your kitchen. If you are renovating your bathroom, choose a free toilet or 20% off your tile order. The first step in getting this process started is completing the remodeling special form so you can book a complimentary design consultation via Zoom with MyHome's renovation consultants.