Uncategorized
4 Venting Options for Your NYC Kitchen Remodel
By Tiffany Smolick
Likely, the least fun aspect of designing your kitchen might choose your hood range; that often noisy machine that hogs precious kitchen space. Thankfully, this can be a fairly easy decision as there are only 4 main types of vents. We put together a quick overview of these kitchen hood venting options to help you plan your NYC remodel.
Option #1: Vent to Ceiling
This option is simple and straightforward and uses a duct that reaches directly from the ceiling. From the duct, you can use another venting option, which is the flush-mounted vent.
This style vent is mounted into the ceiling. However, please note that this style of vent is not functional for every kitchen design, as most kitchens are at least eight feet tall and don't have the space to accommodate this option. However, if you have room for one, they are a beautiful and unconventional option.
Additionally, steam or aromas from cooking or making tea will have already spread too far into your kitchen by the time they reach the ceiling-mounted kitchen hood to vent the room satisfactorily.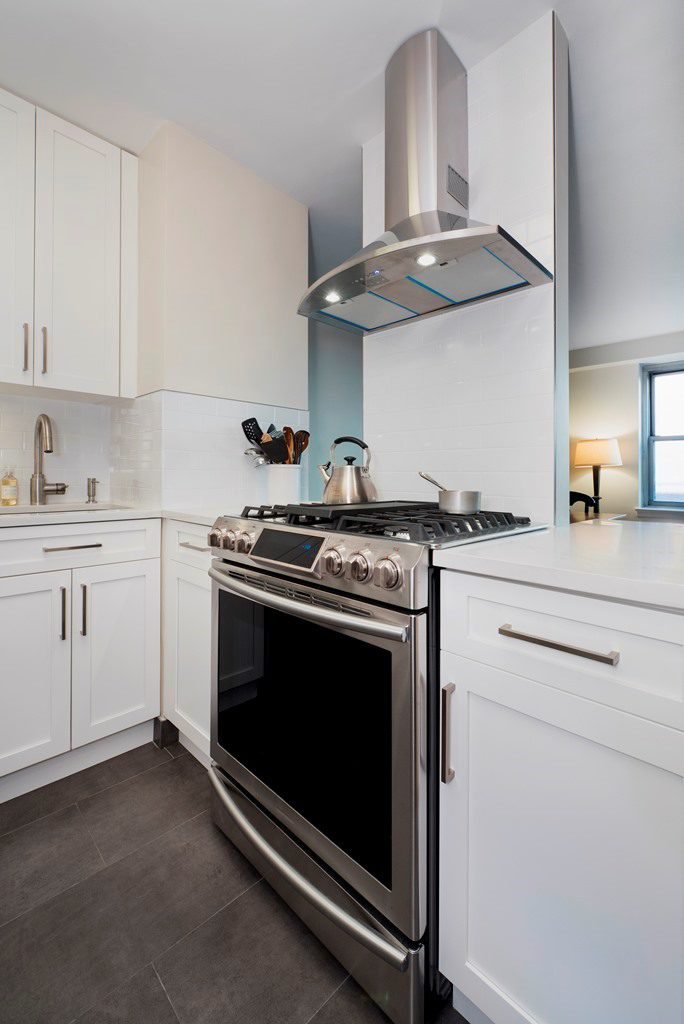 Option #2: Vent to Wall
This type of venting system uses an exterior wall mount vent, so the interior ducting only needs to extend as far as the wall. This option definitely offers more flexibility in your kitchen design, but it can also challenge to find a good location for the ducting.
Option #3: Island Vent
The exposed ducting for this type of vent usually becomes the major feature in your kitchen design. Your kitchen design should be made easy with this vent system because they are so aesthetically pleasing.
As you will see in our project photos, a custom stainless steel housing for your vent is complimented by surrounding stainless steel appliances. Frequently, this type of hood will be oversized compared to the range, this is because it will need to compensate for the lack of wall and also to be able to contain the aromas.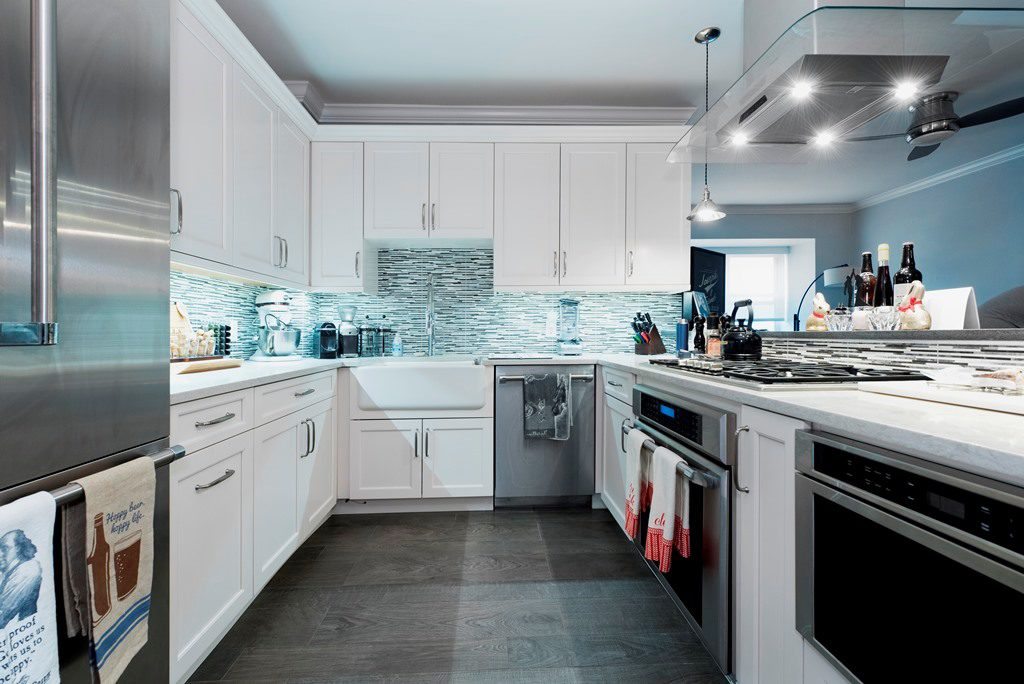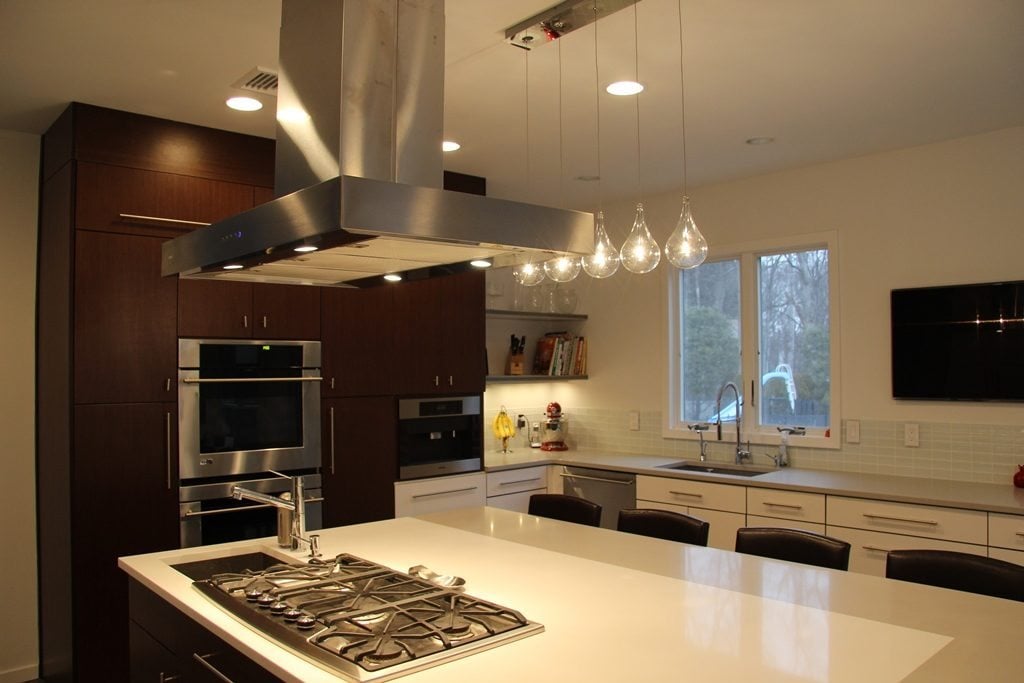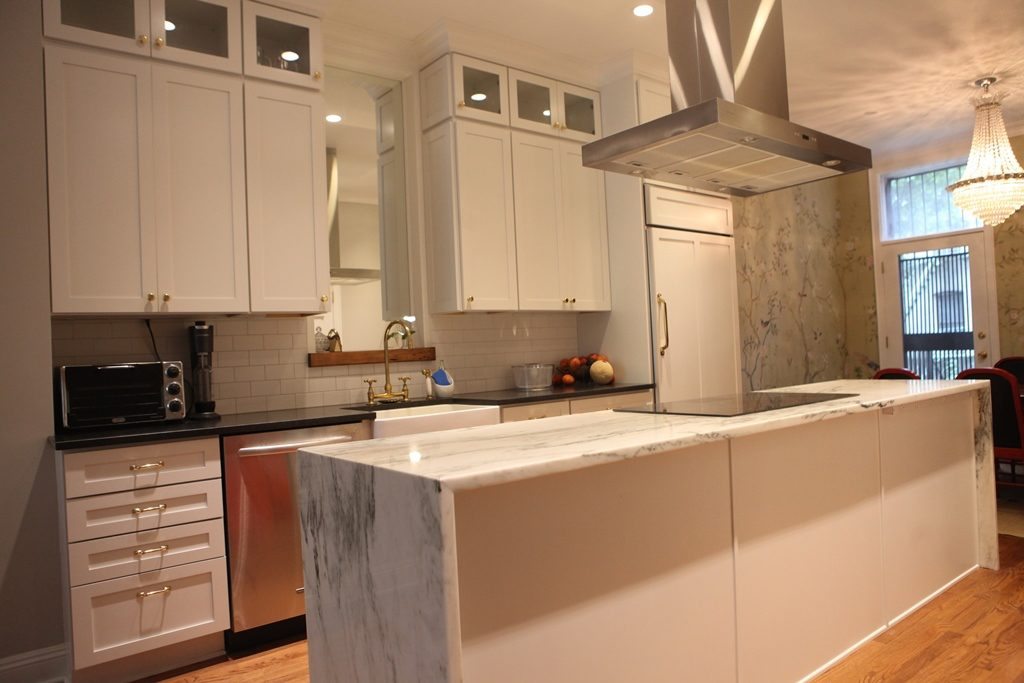 Option #4: Microwave Vent
A microwave venting system is one of the most convenient kitchen designs and this design can be found in many homes. This type of venting is usually manufactured with a built-in exhaust recirculating vented multiple speed fan, and under lighting to illuminate the range while you cook or at night.
Many models of this type of venting system also have heat sensors built-in to automatically turn on the fan to cool the components if they overheat. Countertop microwaves have become obsolete in smaller kitchen designs because this option is the best space saver.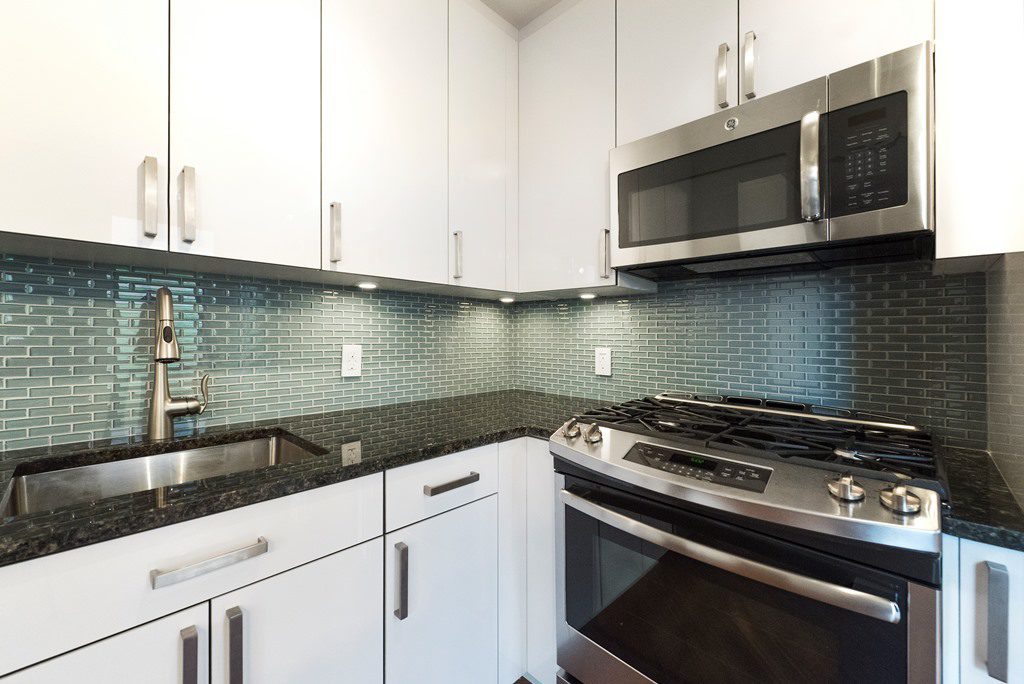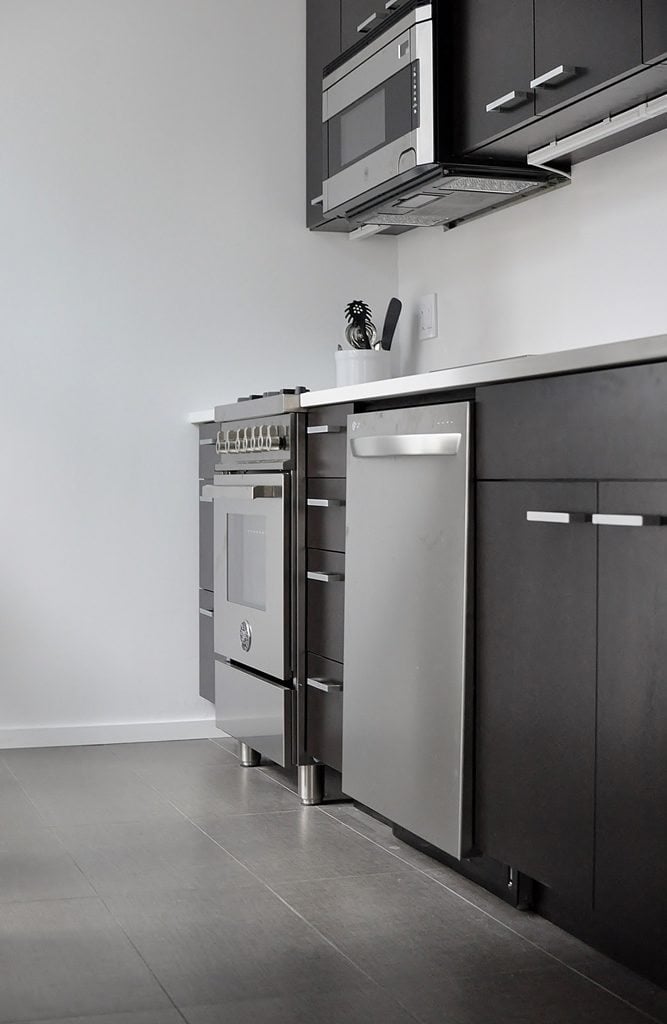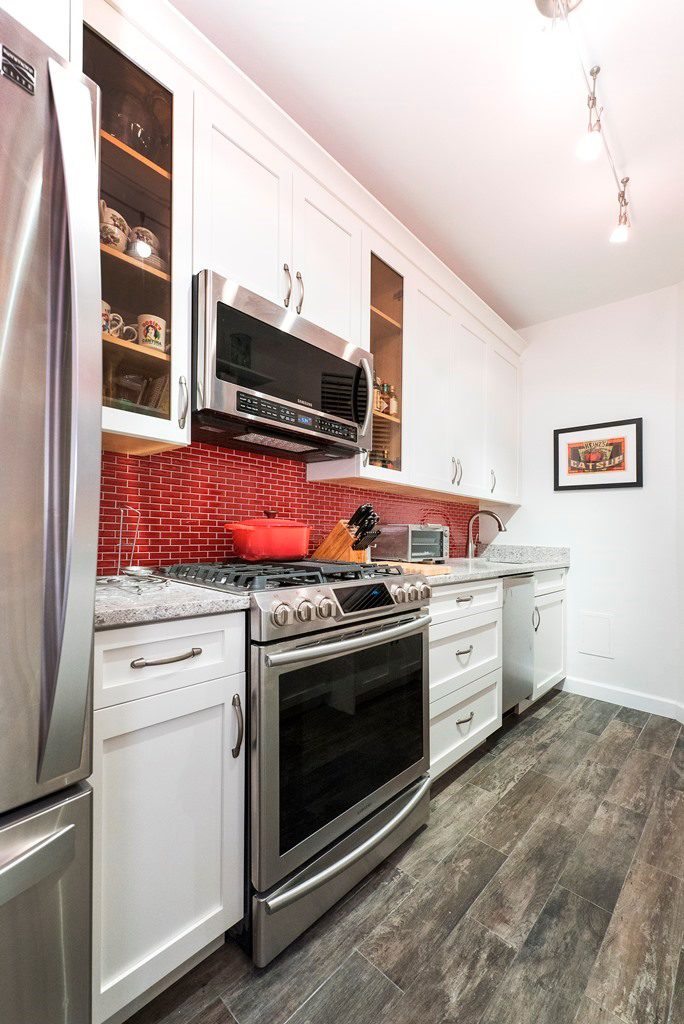 When renovating your NYC kitchen, choose a hood range that works for your space functionally and aesthetically too.
. . .
We hope you found this bit of information helpful, inspiring, and motivating in making plans to renovate your kitchen and bathroom.