MyHome Projects
Benefits of Visiting an NYC Showroom Before Your Next Home Remodeling
By Tiffany Smolick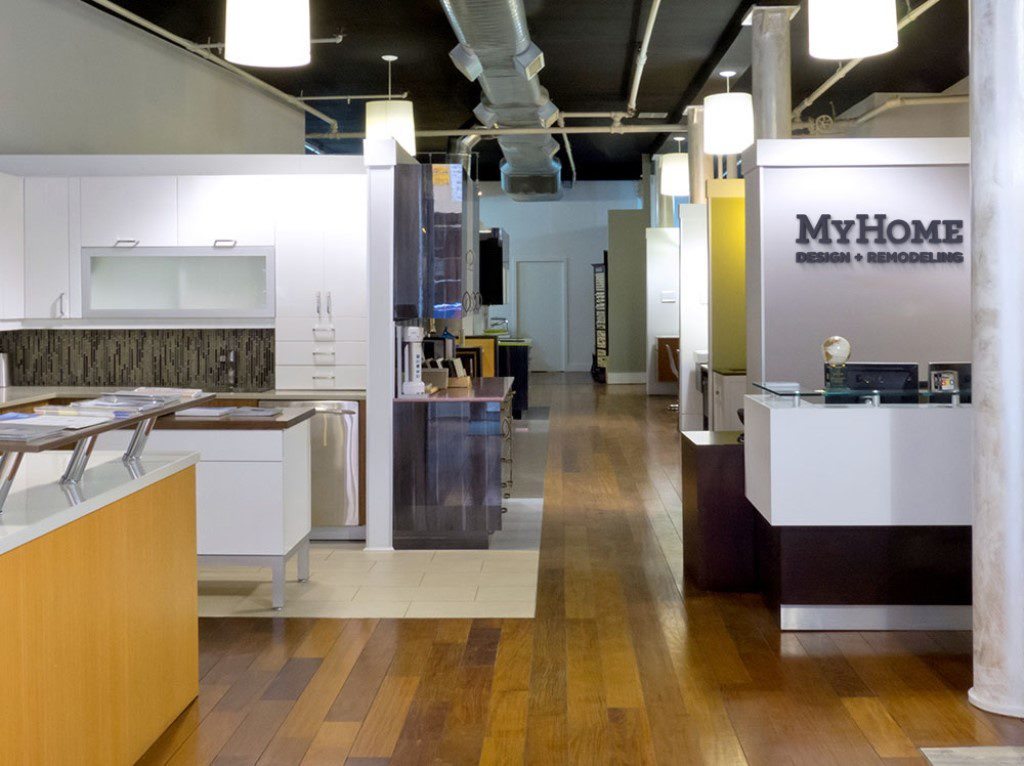 When you're considering a remodel, it's a great idea to visit a showroom. You'll be inspired with new ideas and can get an idea of the transformation a professional can create. If you're in the New York City vicinity and considering remodeling your kitchen or bathroom, we want to invite you to visit MyHome's kitchen showroom.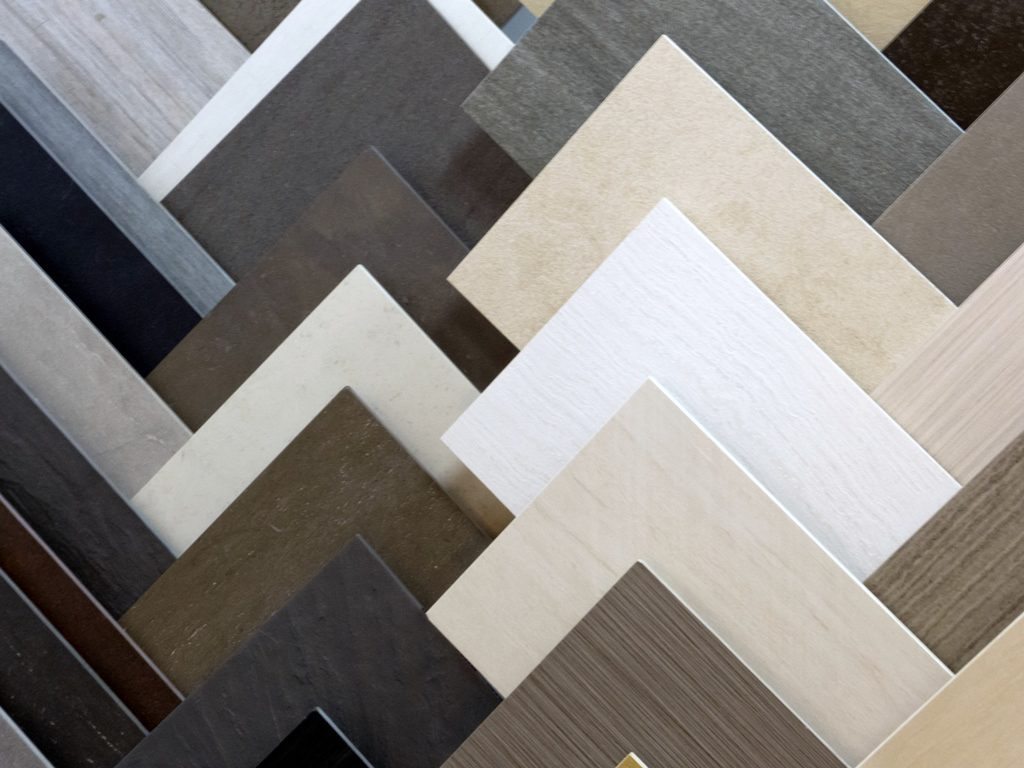 There are many amazing reasons to visit a showroom. Here are just a few highlights…
1. You can examine the materials as they actually are, as opposed to a digital image. Print or online photos can distort colors and offer little insight into the weight and touch of the material.
2. Going to a showroom allows you to physically feel the materials. This way you can envision how the materials will fit into the theme and design of your project. It's also a great time to consider if the materials will be easy to clean and as durable as you need them to be.
3. It gives you a clear understanding of what will work for your space in terms of both design and functionality. For example, if you're remodeling a bathroom, you'll want to actually feel the shower tiles and understand the type of material you're choosing; see what the tile is composed of, the texture and the weight, so you can have a clearer vision of what you're bringing into your home.
4. Professionals are nearby to answer questions. The more knowledge you have about the different components and materials being used, the more smoothly the renovation will run. A showroom is a great space to visit to get your questions answered. We love helping our visitors understand the trends and styles that will fit their vision.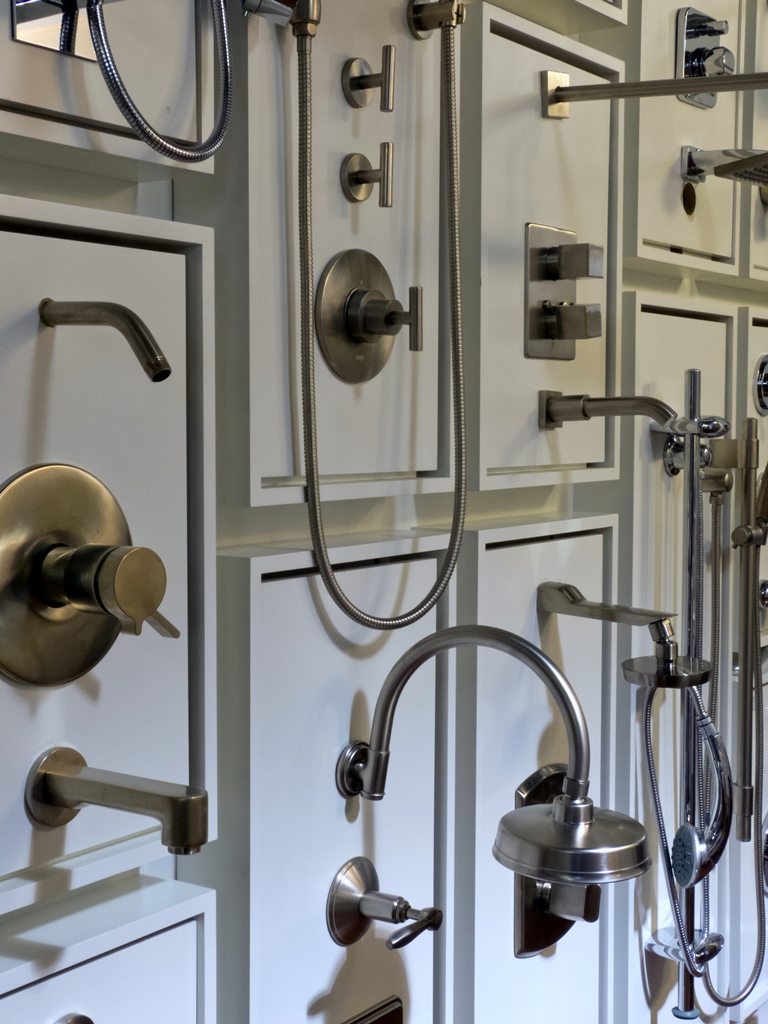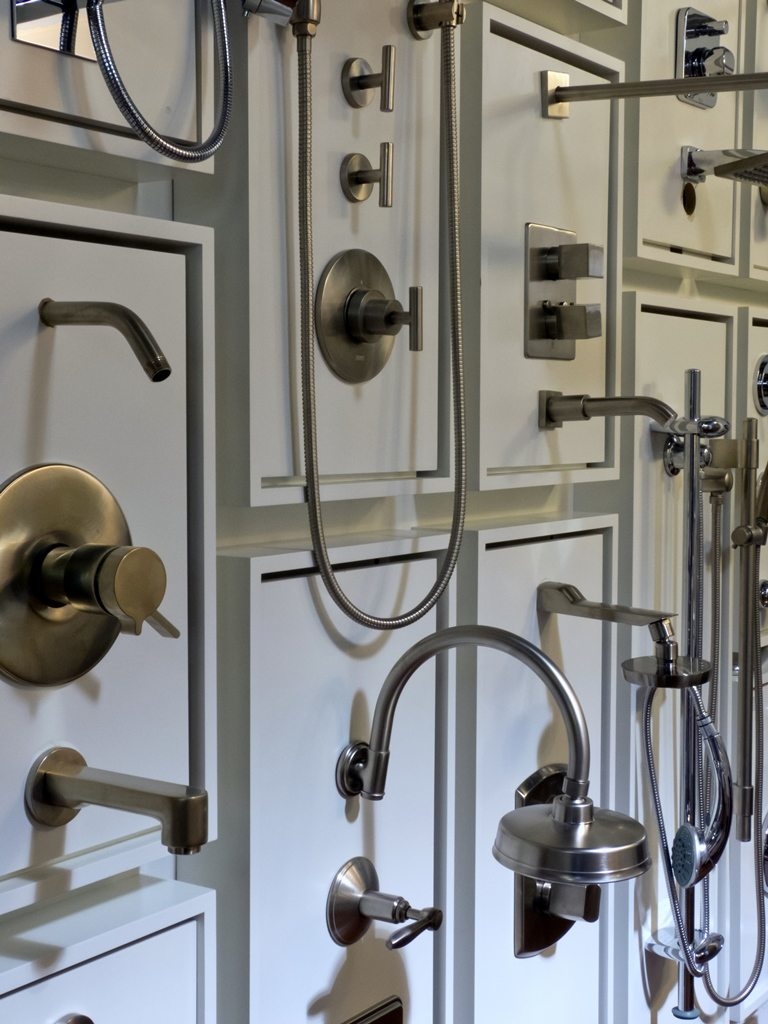 Now, let's dig deeper into the key benefits you'll get by stopping into a showroom before your next remodel.
Benefit #1: Be Inspired
Whether it be aesthetics or functionality, get a taste of the many options available to make your space one you're excited to live in.
If your main remodel influences are from television and magazines, then you may be restricting your options. Our showroom is designed with the client in mind so that you can see designs you've never thought of. Find new springs of inspiration perfect for an NYC apartment like
dishwasher drawers,

mosaic tiles,

custom wine racks,

slim refrigerators,

unique built-ins and more!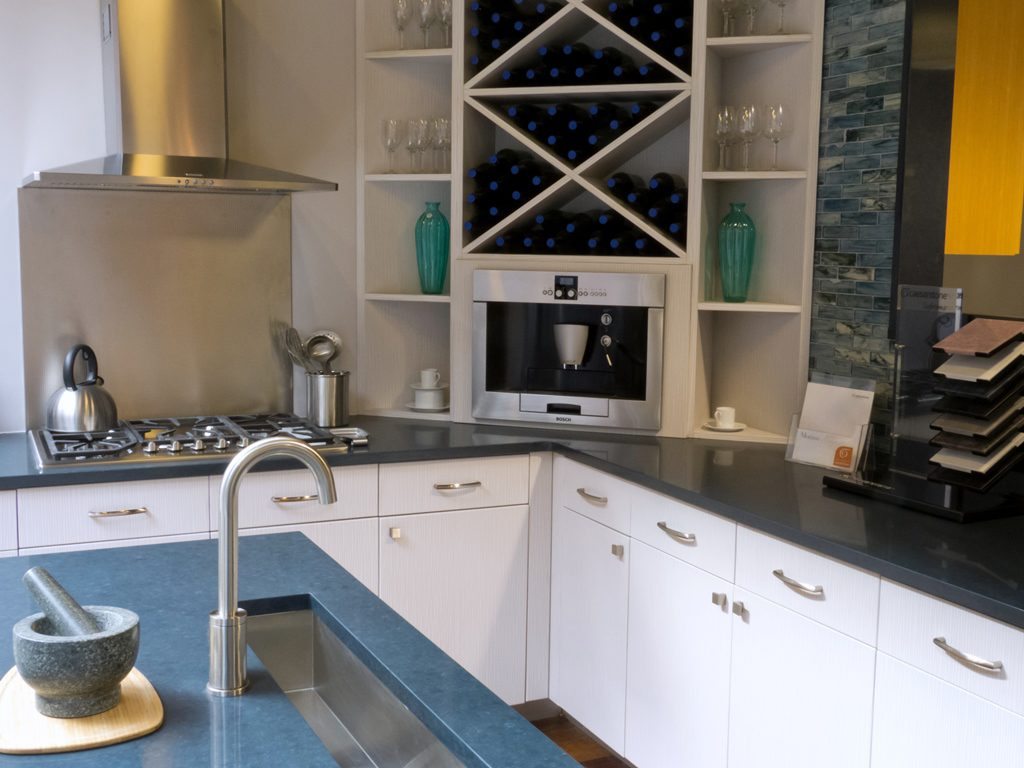 Benefit #2: Compare Prices
Visiting the showroom will help you make smart purchases for your project.
Our staff can let you know of special discounts on products or other money saving tips to reduce renovation costs. Having a consultant explain to you how something might fit into your particular bathroom or kitchen can save you time and money. Plus, at a showroom you can compare designs side-by-side and get an idea of how much each style costs. While it may not be an exact estimate, it will help you plan your budget.
If you want to confirm you're getting an accurate price estimate, speak to someone from the remodeling company as they can fill you in on the particulars of what you want and the options available for various styles.
Perhaps, up to this point you thought there wasn't a waterfall counter option that fits your budget. Thankfully, after visiting our showroom, you find that there is. That's a huge benefit to the aesthetics of your project.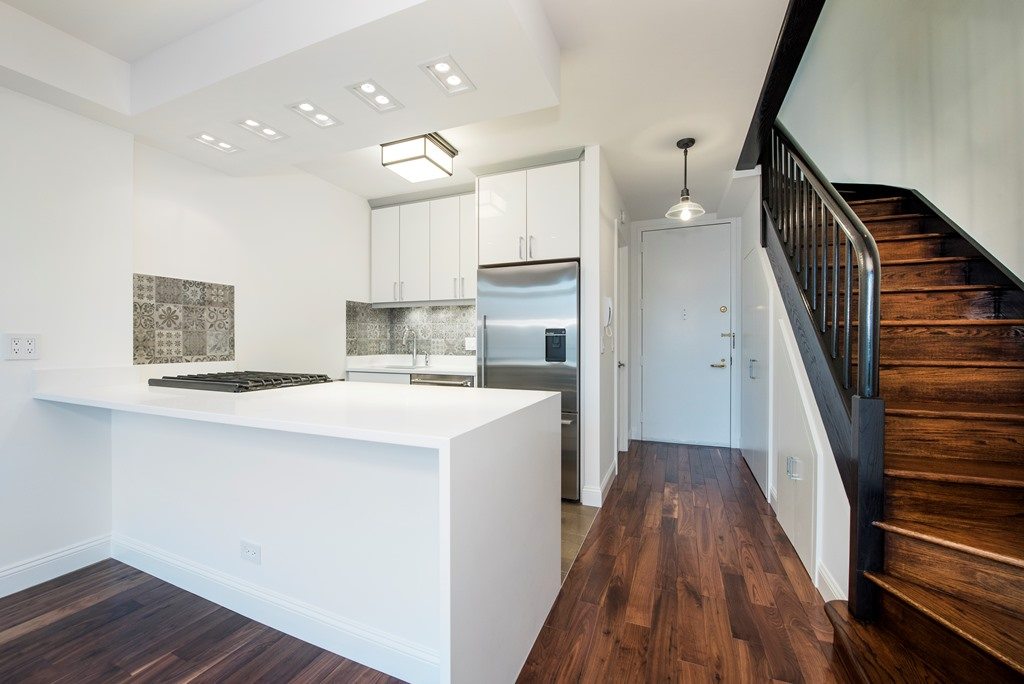 Benefit #3: Talk to the Professionals
The best benefit of visiting a showroom is having access to knowledgeable salespeople who can answer your questions. You will undoubtedly have questions you haven't even thought of until you see the kitchen and bathroom designs in person. Thankfully, we have plenty of helpful designers and consultants on hand to help!
There is nothing better than receiving in-person help to your most pressing questions and concerns. Our knowledgeable staff can inform you of the current trends and new technologies being created in kitchen and bath design. These trends are often things you may not have seen yet that will keep your new space feeling fresh.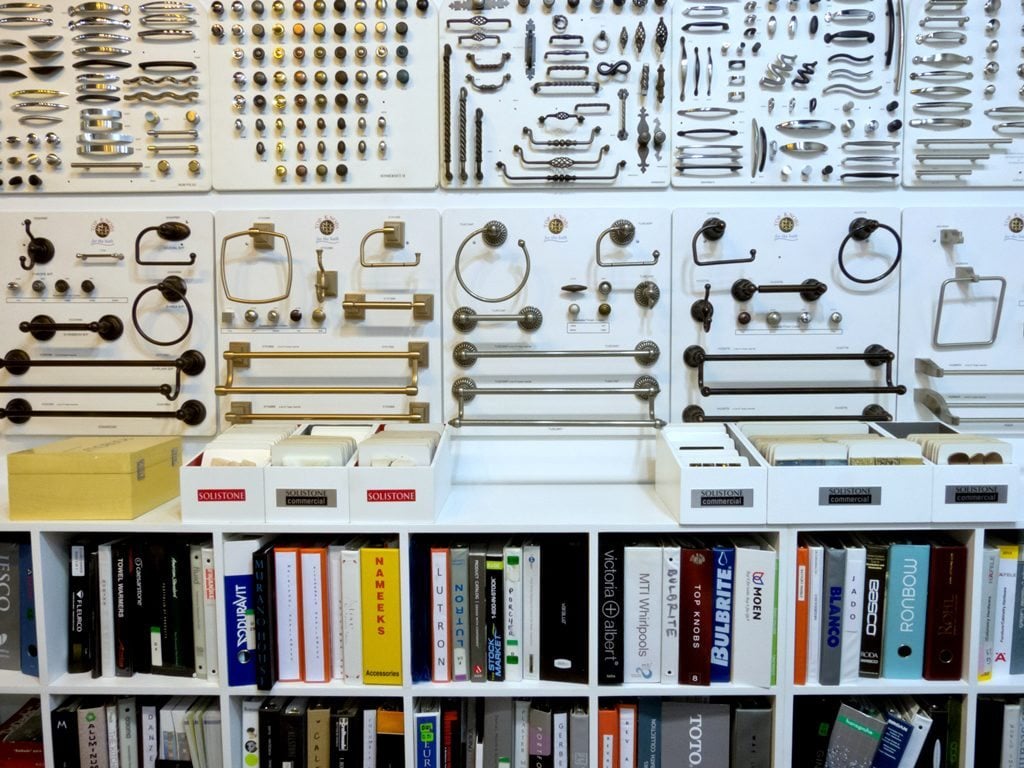 Benefit #4: Get a Feel For the Design
You wouldn't purchase a car, boat or home without seeing it first. It's the same with designing your project. There's a big difference between actually visiting a showroom and seeing a kitchen and bathroom materials on television or in a magazine.
Visiting a showroom will put you into a replica of a space you're thinking of updating in your home. This will help you to get a good idea and feel for the functionality and look. With this experience, you can confidently make an informed decision as to whether it is right for your home. For example, you can see if fingerprints will show up on your new refrigerator, if that sink is actually practical, or if that flooring is truly smooth to the touch.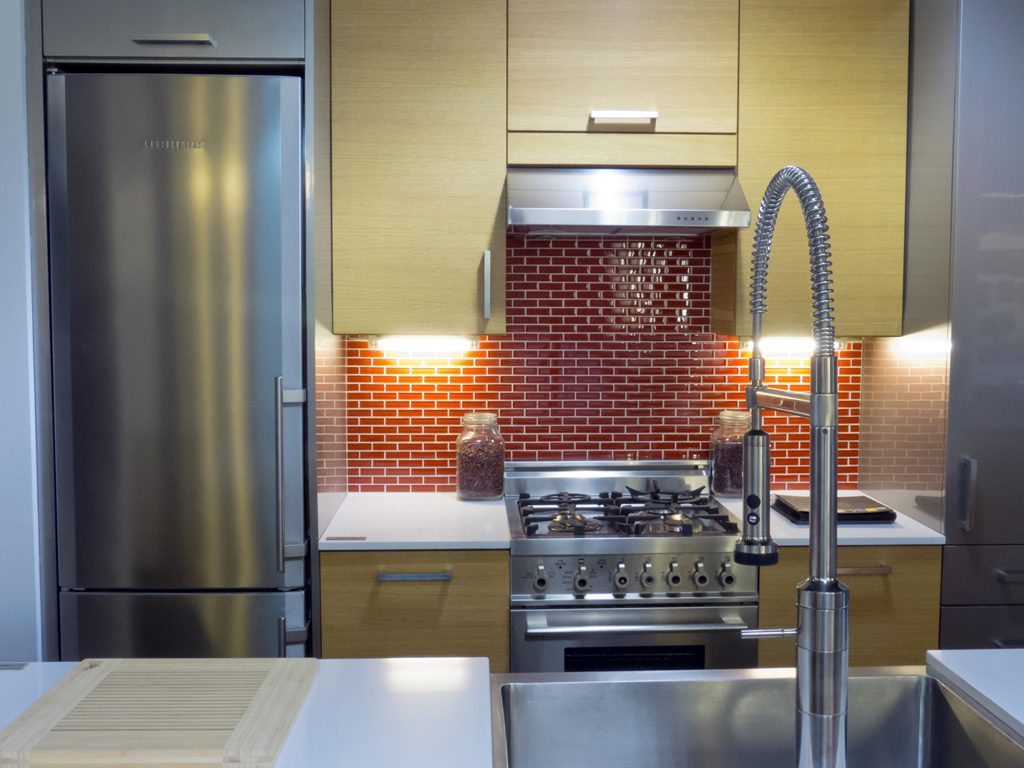 As you see the materials in person, ask questions and get an idea about pricing, you'll understand the full advantages of stepping into a NYC showroom and experiencing your remodel before it even happens. It's an important aspect of making an informed decision regarding your remodeling project.
Schedule a Complimentary Consultation with a Remodeling Consultant
Can't come to us? We come to you. Schedule an in-home design consultation with one of our remodeling consultants to have a professional analyze the kitchen or bathroom to be remodeled.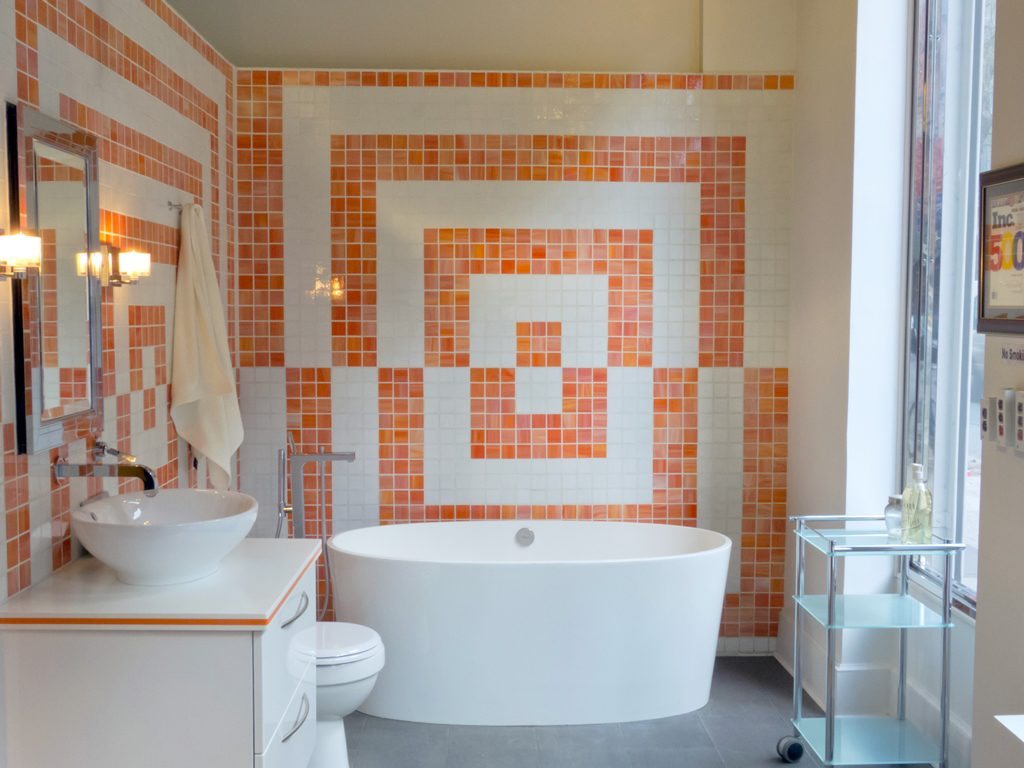 . . .
We hope you found this bit of information helpful, inspiring, and motivating toward making plans to renovate your kitchen and bathroom.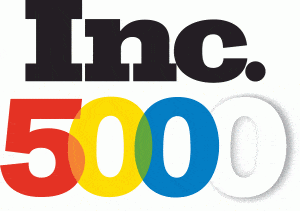 © MyHome NYC Design & Remodeling | Myhomeus.com