Home Inspiration
Kitchen Renovation Trends
By Tiffany Smolick
Staying on top of kitchen renovation trends and in the know about the new designs is critical to our line of work. That's why we make it a priority to attend some of the important design events like the International Contemporary Furniture Fair and the Architectural Digest Design Show.
After attending this year's shows, we have selected the best in updated kitchen furniture, materials, colors, and design trends. These design shows are internationally renowned and are where many of our design trends start. So, whether you're renovating to sell or to spice up your personal space we've put together some of the top kitchen décor and renovation trends to help you along.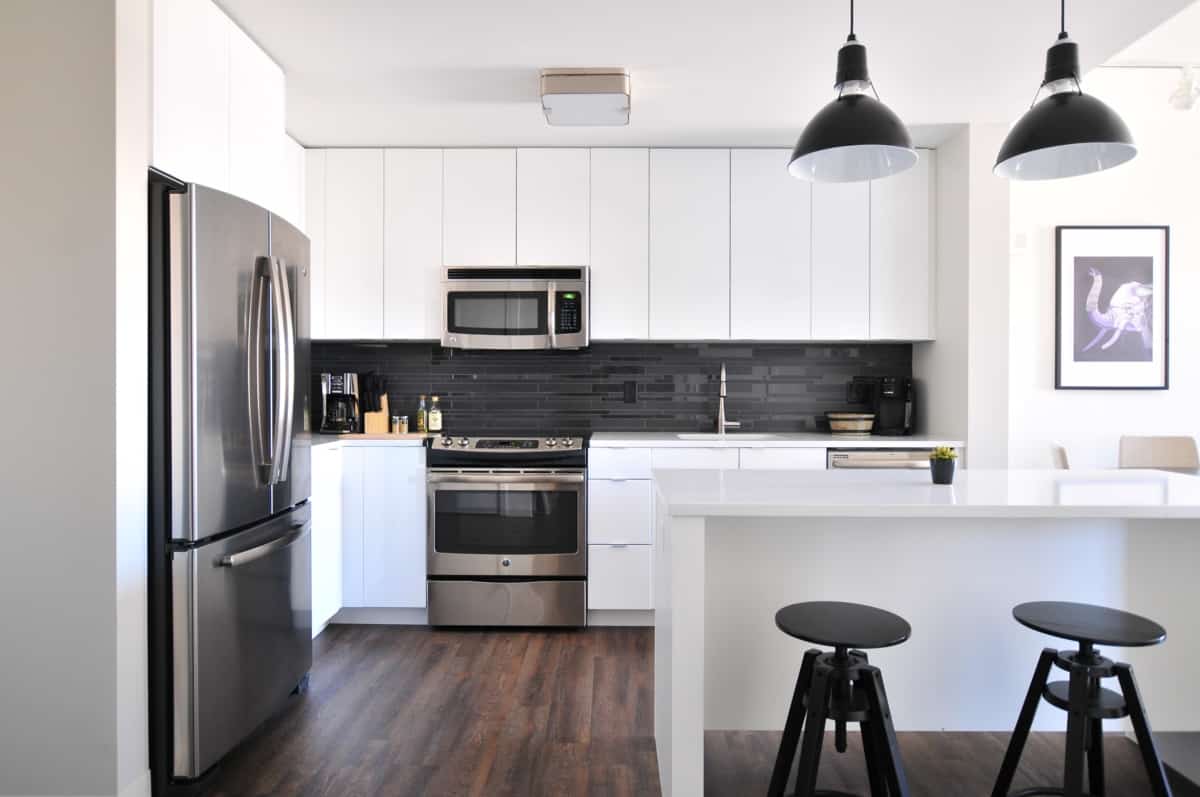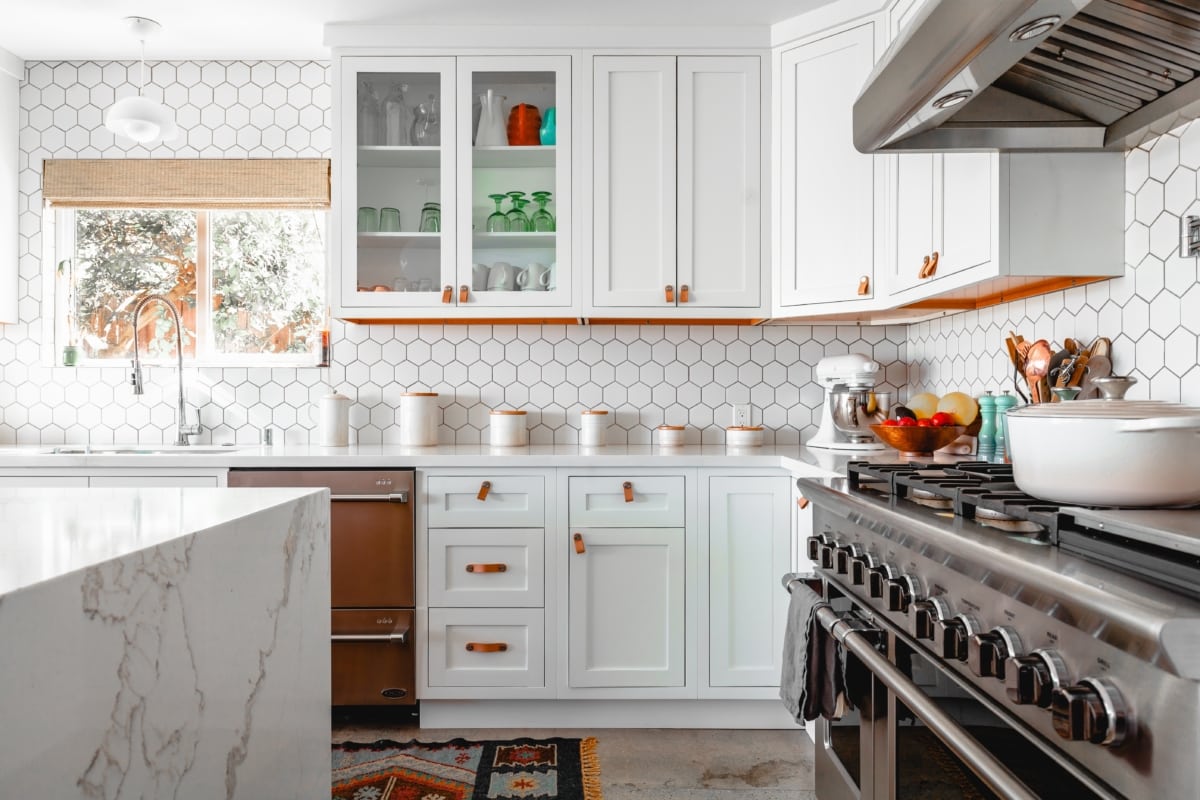 Kitchen Renovation Trend #1: Engineered Quartz Countertops
Once you select a budget for your kitchen renovation, you can imagine your goals for the space and how you want to use it. For example, an avid cook would appreciate the durability of engineers quartz.
Engineered Quartz is still growing in popularity with its brilliant finishes, durability and anti-microbial surfaces. For our at-home chefs and busy families quartz is a perfect partner.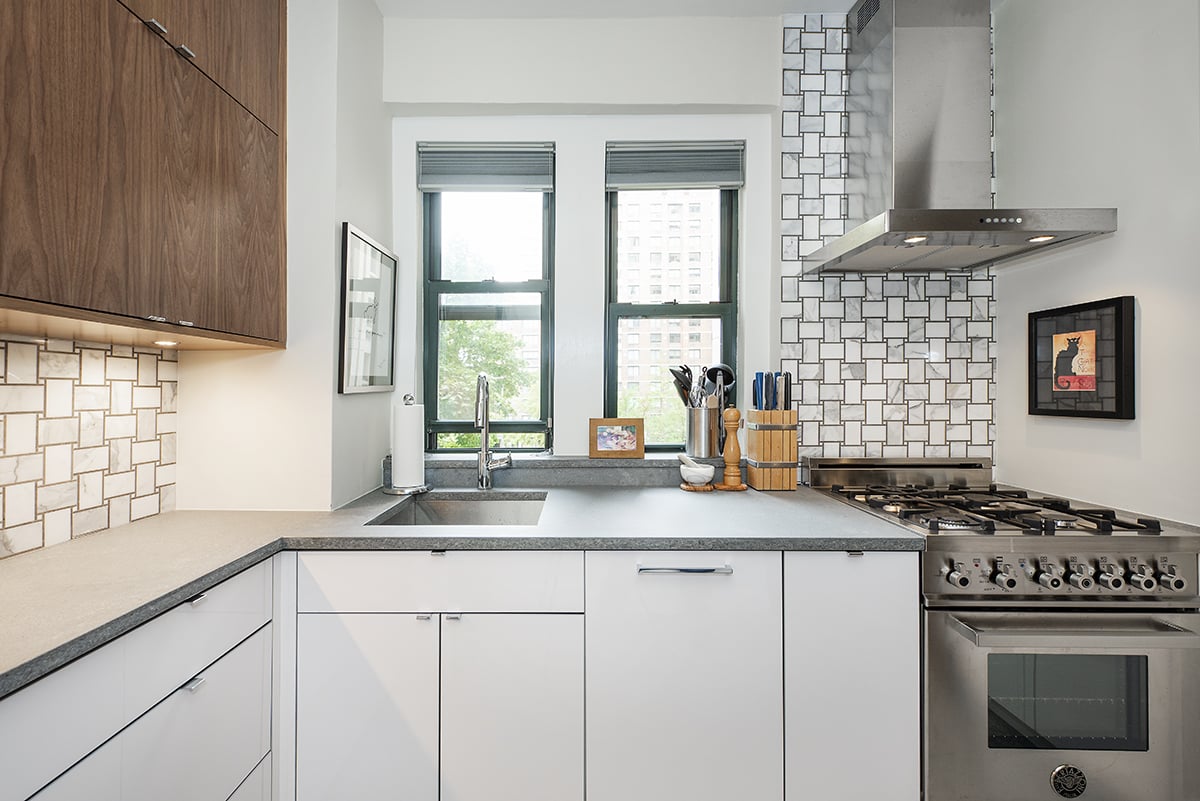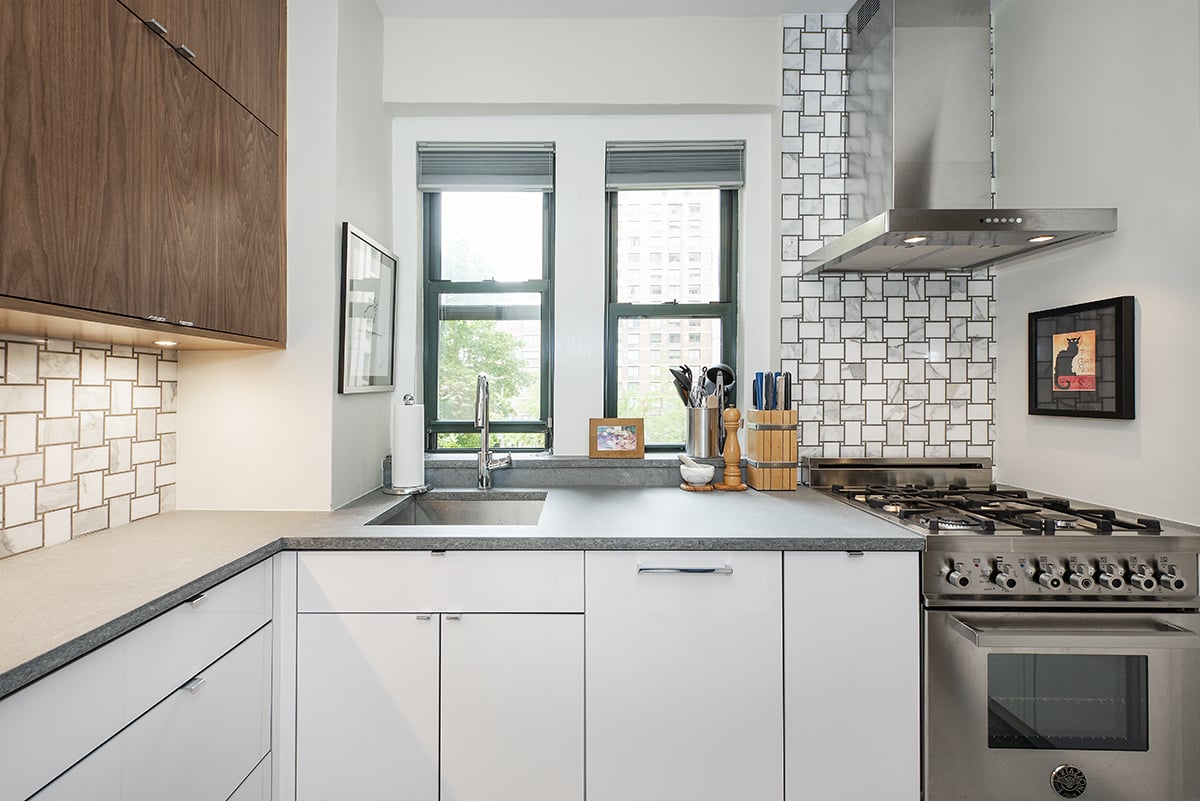 Kitchen Renovation Trend #2: Matte Finishes
Cabinet makers, tile makers, appliance makers, virtually everyone has hopped on the Matte bandwagon. If the slick touch of the matte finish doesn't get you, then what about how easy it is to keep clean? It will not go out of style anytime soon thanks to the eternal cool allure it has and how well it works with many design styles.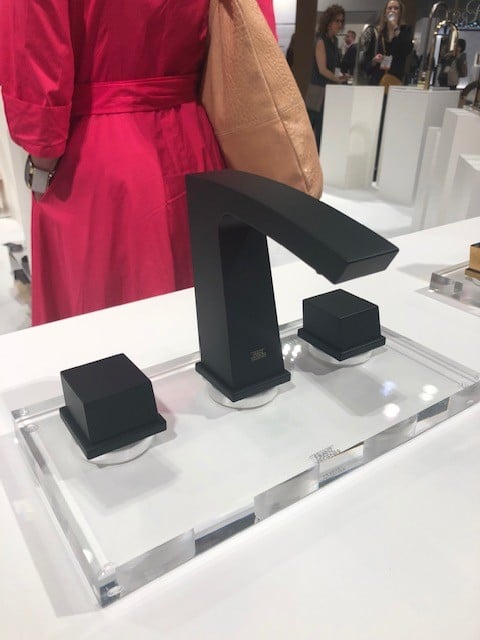 Kitchen Renovation Trend #3: Dark Kitchens
If white kitchens were the wave of the future, dark kitchens are the here and now. More and more we are seeing darker, moodier kitchens. They are chic, sophisticated and cozy.
If you're lucky enough to have a substantial amount of natural light, a dark kitchen could be just what your space needs to balance it out. Nervous about jumping in to an all-black kitchen? Mix it up with darker base cabinets coupled with lighter wall cabinets, or open shelving.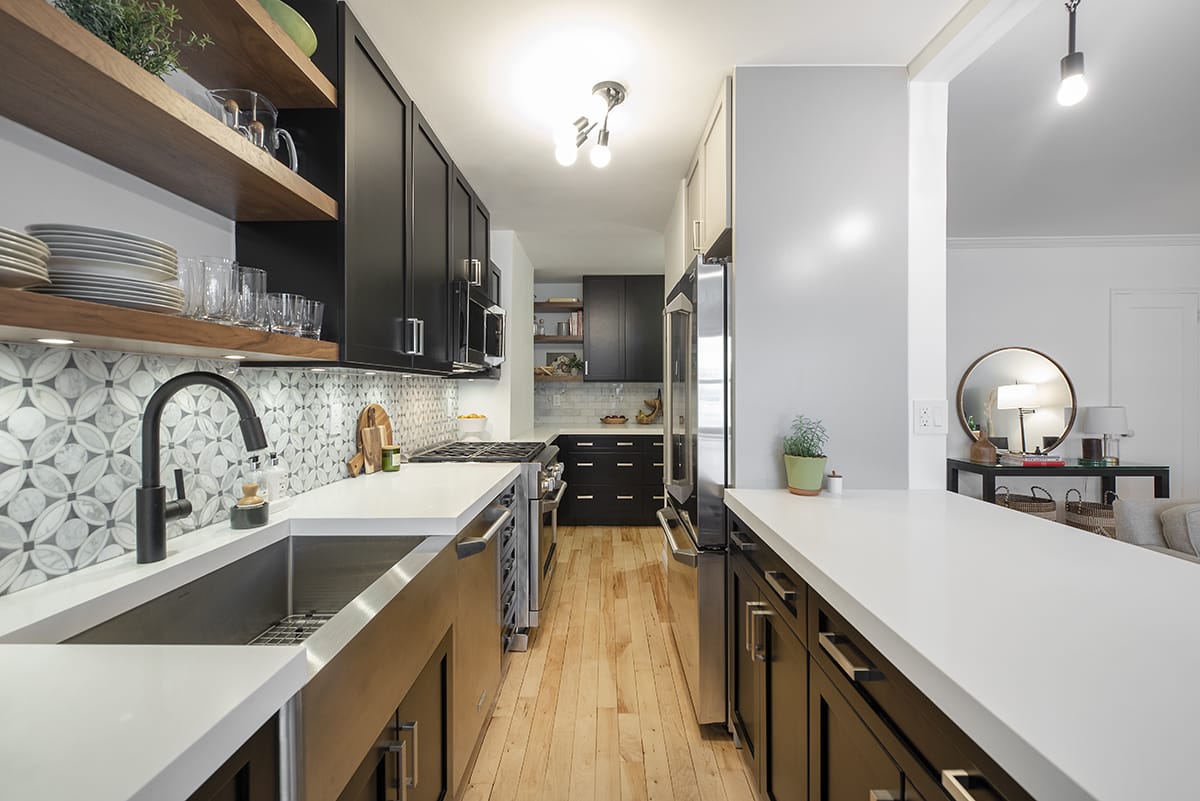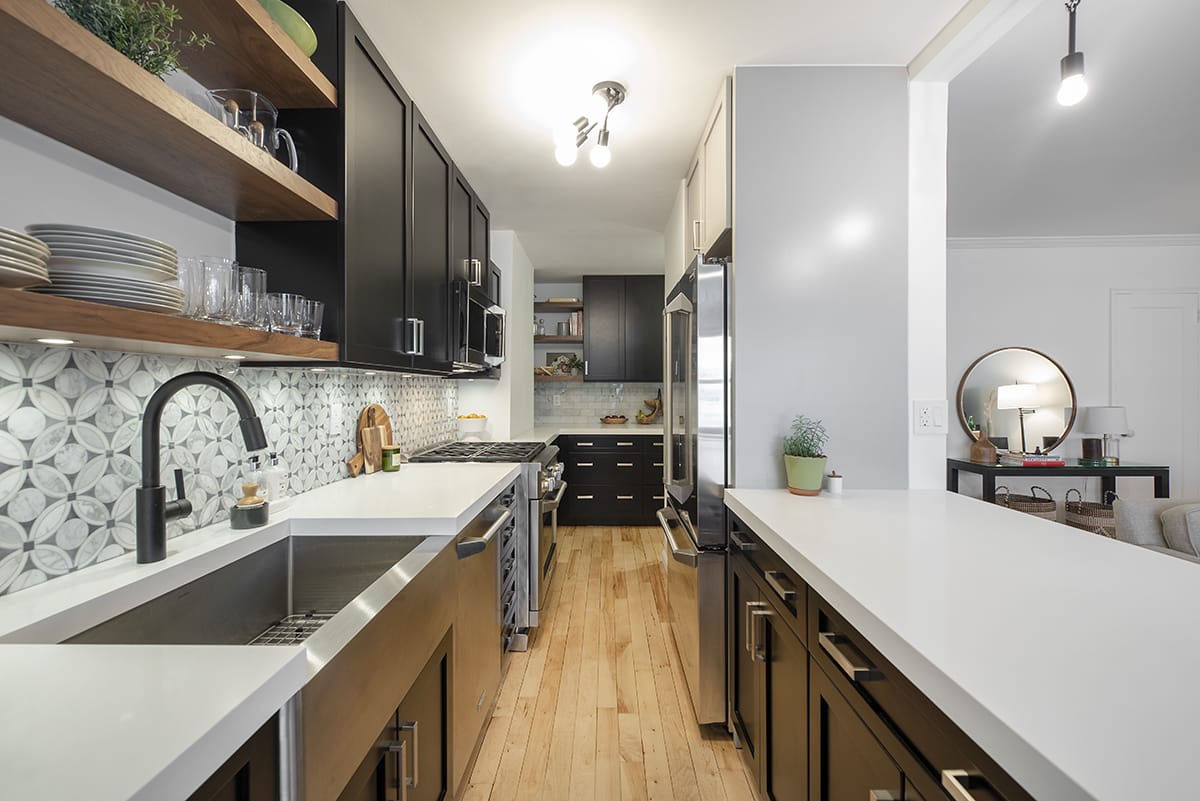 Kitchen Renovation Trend #4: Be Bold with Metals
Be bold with metals, you now have permission to mix it up. With the assistance of your designer, you can have some fun with unexpected juxtapositions. Creating a personalized mix exclusive to your home will wow your guests and create a unique design that is all yours.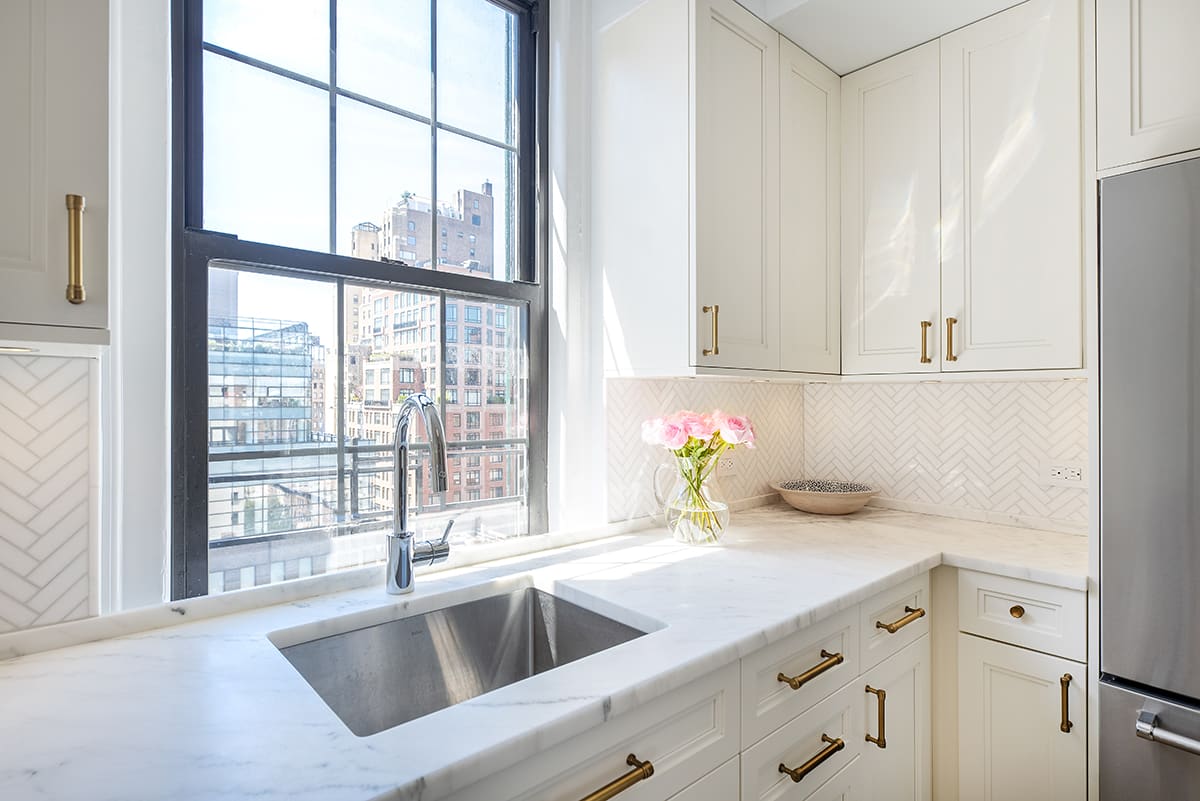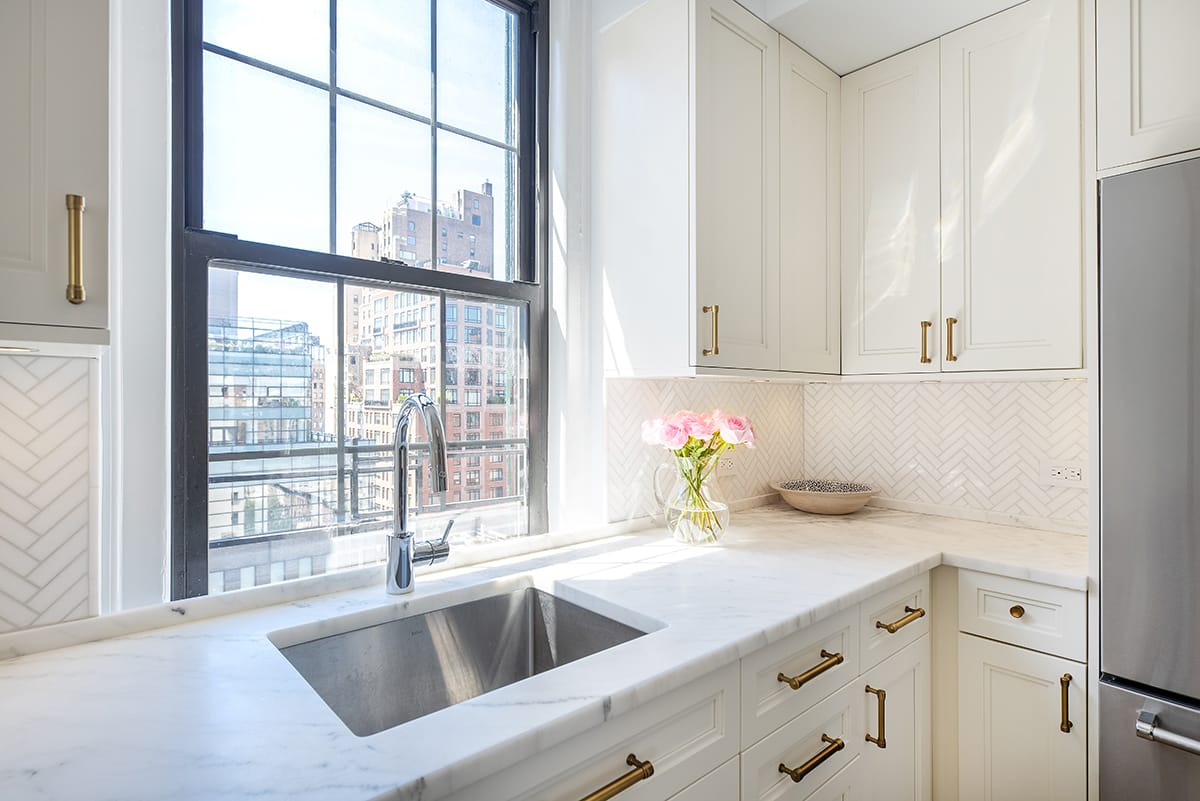 Kitchen Renovation Trend #5: Bright Stoves & Hoods
Appliances are a substantial investment when you are renovating, it's understandable why some would opt for a stainless steel range and hood. However, now that we are in the new age of color, designers are taking giant leaps with appliances and the future is looking brighter.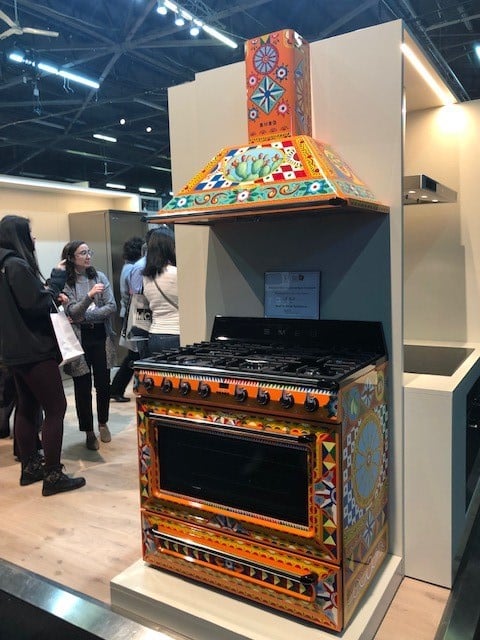 Kitchen Renovation Trend # 6: Embrace Eygge
Hygge is a Danish design philosophy of creating a space that engenders the feeling of contentment and/or well-being. The space creates a feeling of coziness and well-being through enjoying the simple things in life.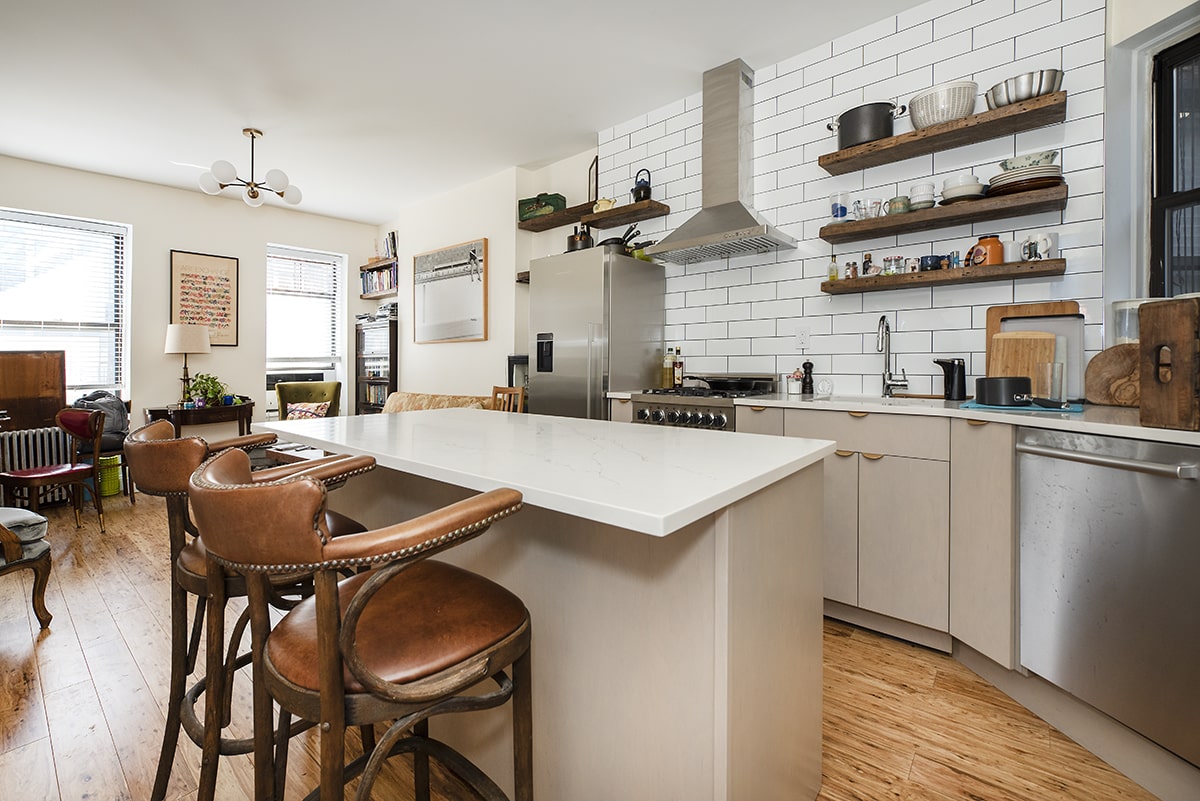 Kitchen Renovation Trend #7: Minimal Mindfulness
The modern kitchen will always be an option. Clean lines, with no bulky finishes, remind us we are living in the future. There are so many options for storage you can keep your countertops free and clear of any clutter.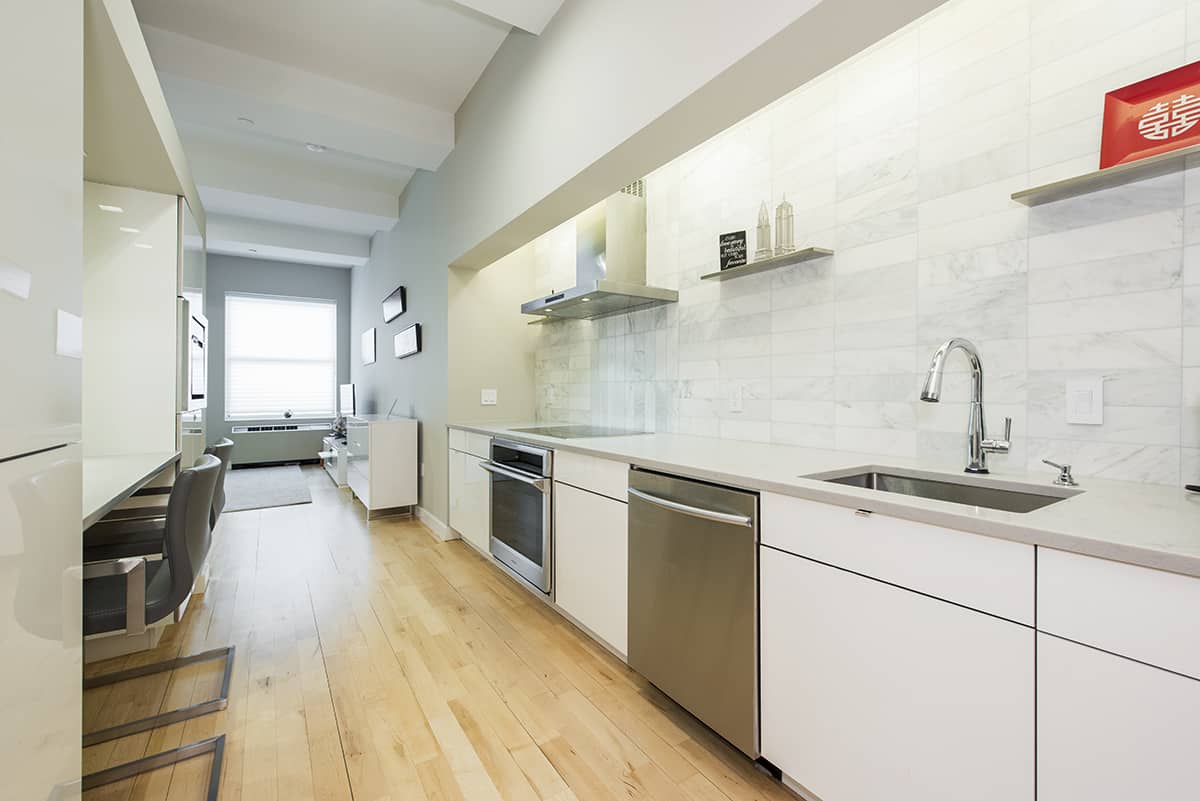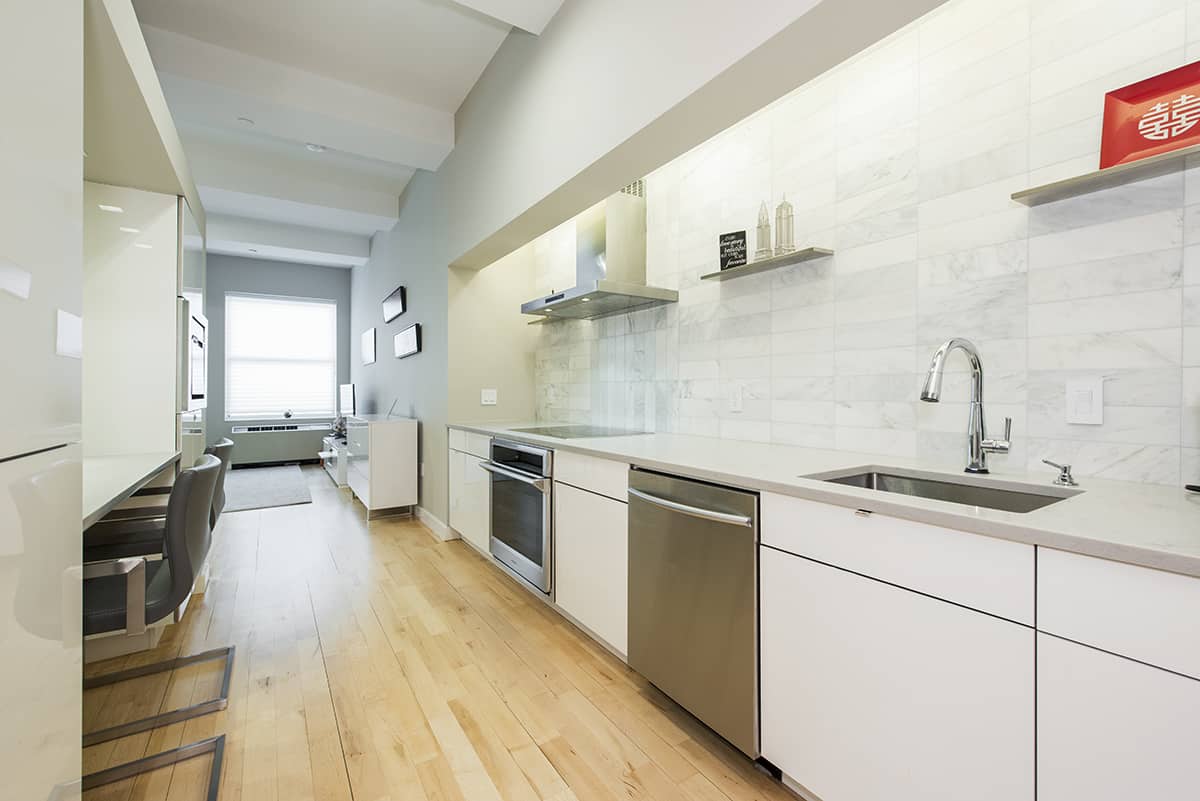 Kitchen Renovation Trend # 8: Column Fridges
Going vertical with your fridge is one of the best options you can take advantage of in a renovation. Especially in NYC where space is limited opting for a thinner, taller fridge will give you that extra counter space you have been dreaming about.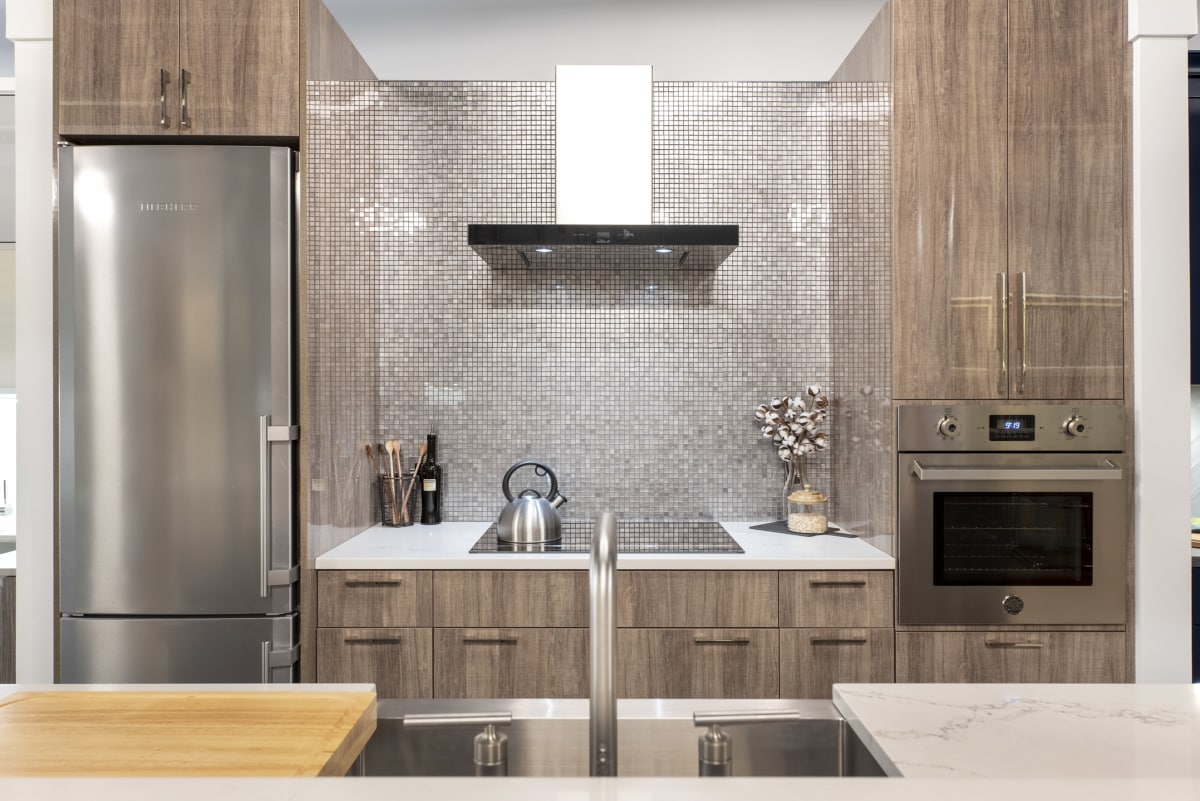 Kitchen Renovation Trend # 9: Deep Drawers
Deep drawers offer easy access storage. No more getting on your knees trying to get that pot all the way in the back on the bottom shelf. Deep drawers can store everything from pots and pans to dishes, cups and storage containers. It's a modern-day solution to an age-old problem.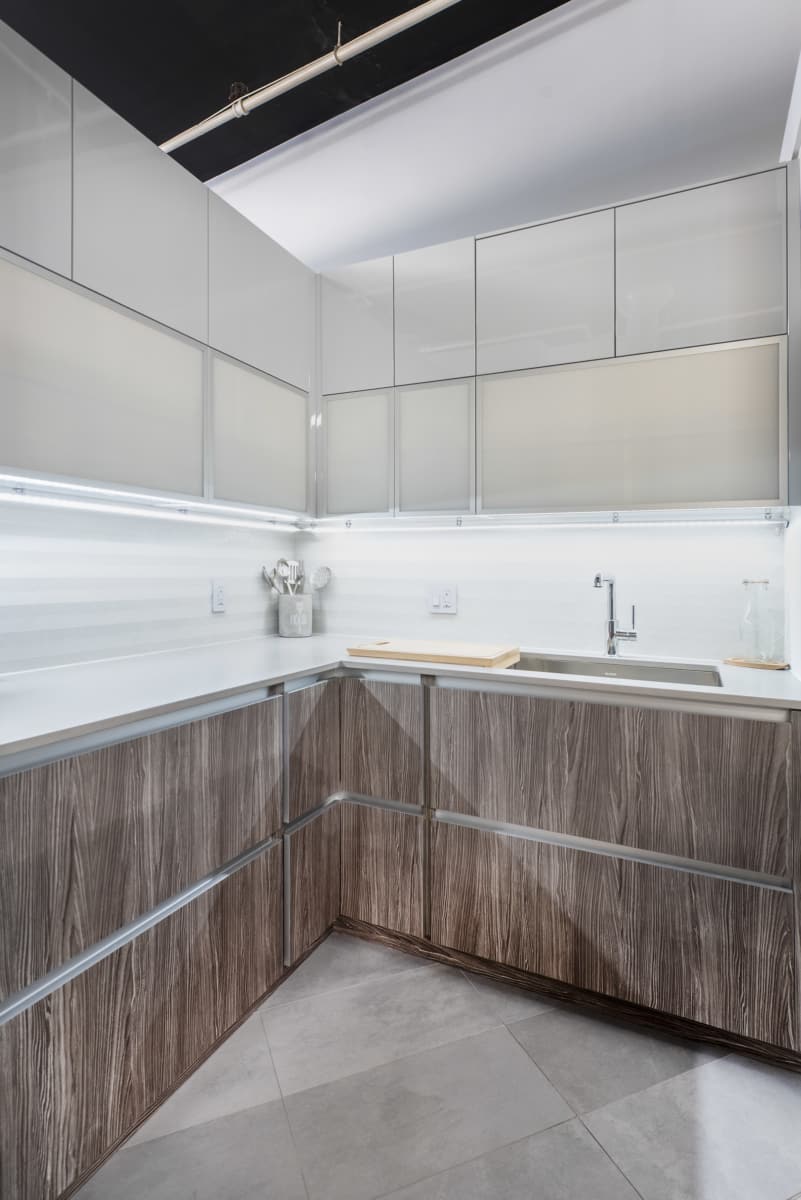 Kitchen Renovation Trend #10: Natural Touches
It's light, natural and sleek. This is not your rustic farmhouse kind of natural. It's refined, modern and will transform your kitchen into a warm and inviting space.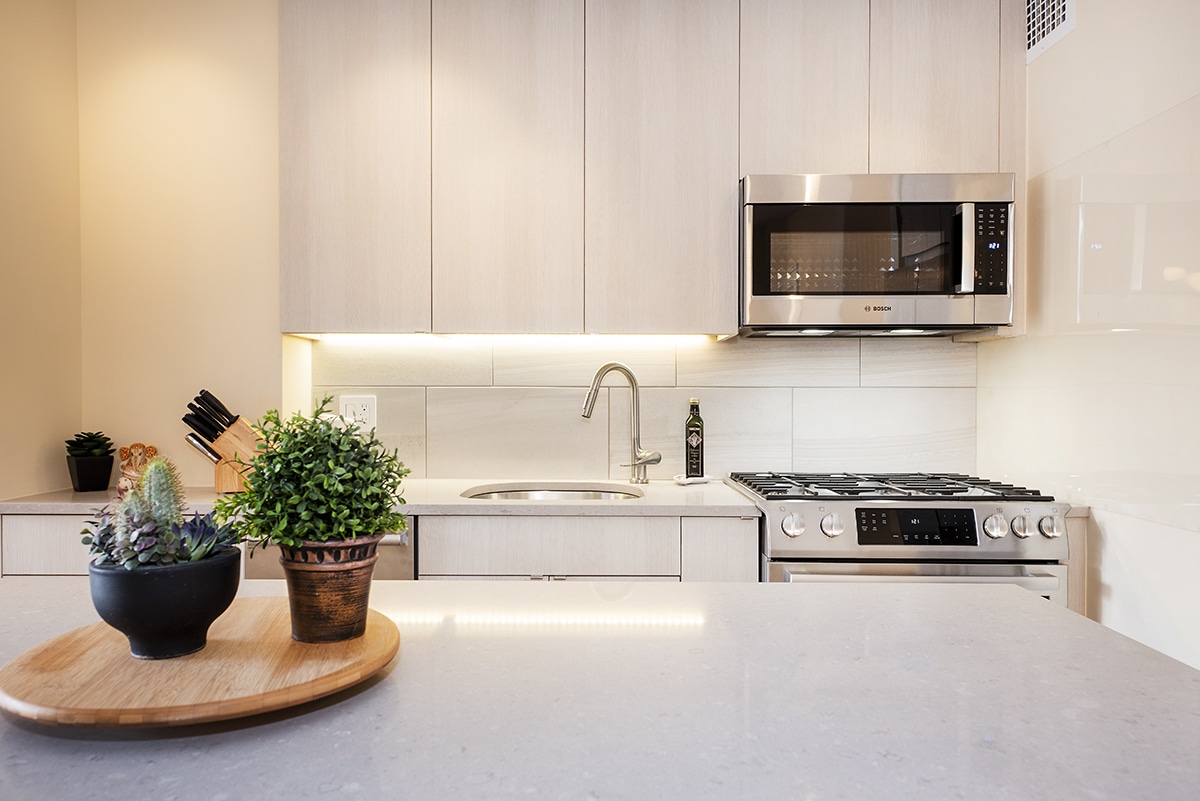 These are just a few of the top kitchen renovation trends we spotted at the ICFF, A&D Design Show and on a few of our favorite blogs. We hope some of these new trends have helped you get one step closer to your dream kitchen. From MyHome to yours, thanks for stopping by.