Home Inspiration
4 Types of Islands to Consider When Designing Your Kitchen
By Tiffany Smolick
Islands are the heart of a kitchen and a forever popular gathering space. Your kitchen island plays an essential part for many families as it's the meeting place for most. From bar seating to storage, the possibilities of your kitchen island are endless.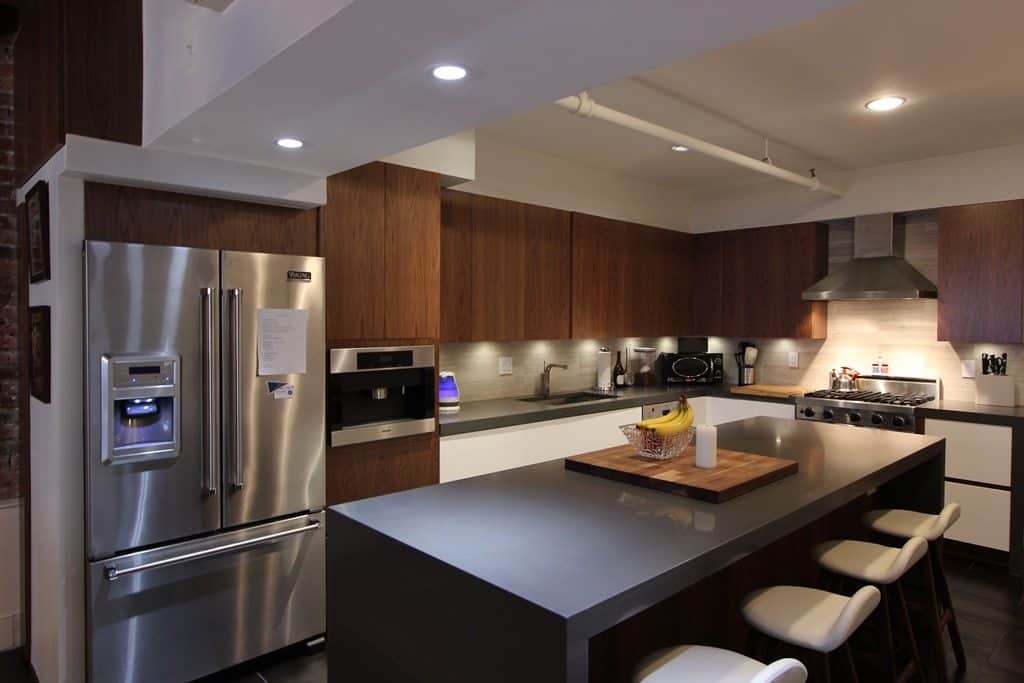 Besides their communal function, islands should be designed for an unambiguous purpose. More and more often, NYC homeowners are opting for multi-functional islands design and modern islands are now often equipped with storage, workstations, bar seating, sinks, and cooktops.
Although there is no set formula for designing and installing an island, figuring out how to properly size an island for your home may require some design help. Before you begin to think about storage and what cooktop you want, you should decide what your island's main function will be. Many islands have a dedicated side for cooking and a devoted side for eating; you have to decide what will work best for you.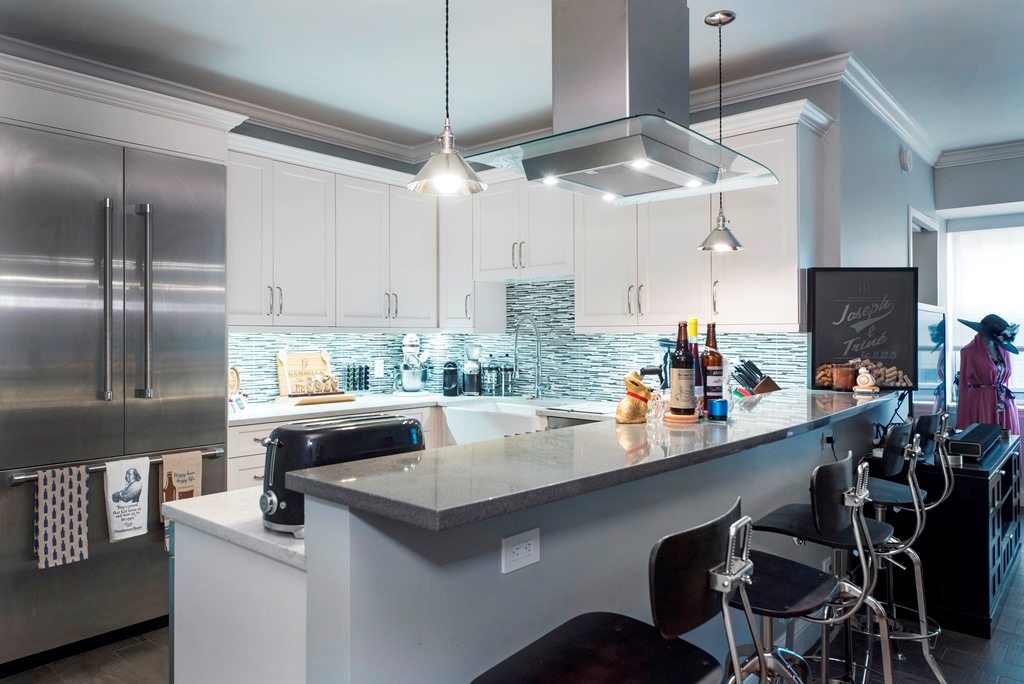 What will your main focus be? Will it be entertaining, eating or cooking or will you use it for homework and house projects? However, if you want your island to include appliances, a cooktop or a sink, you will have to factor in more space in your island design. Also, you will need to factor in more space if your island will be used just for meals as you will need seating.
Let's go over four different types of islands designed by MyHome.
Type #1: Island Cooktop
Installing a cooktop on your kitchen island is very tempting because it allows you to have endless upper cabinets around your kitchen perimeter. This approach depends on one factor: the hood for the cooktop. Will you have a visual distraction in your kitchen layout because of the hood for the cooktop? If the answer is yes, then you should avoid this option, otherwise, it makes for a non-functional kitchen design.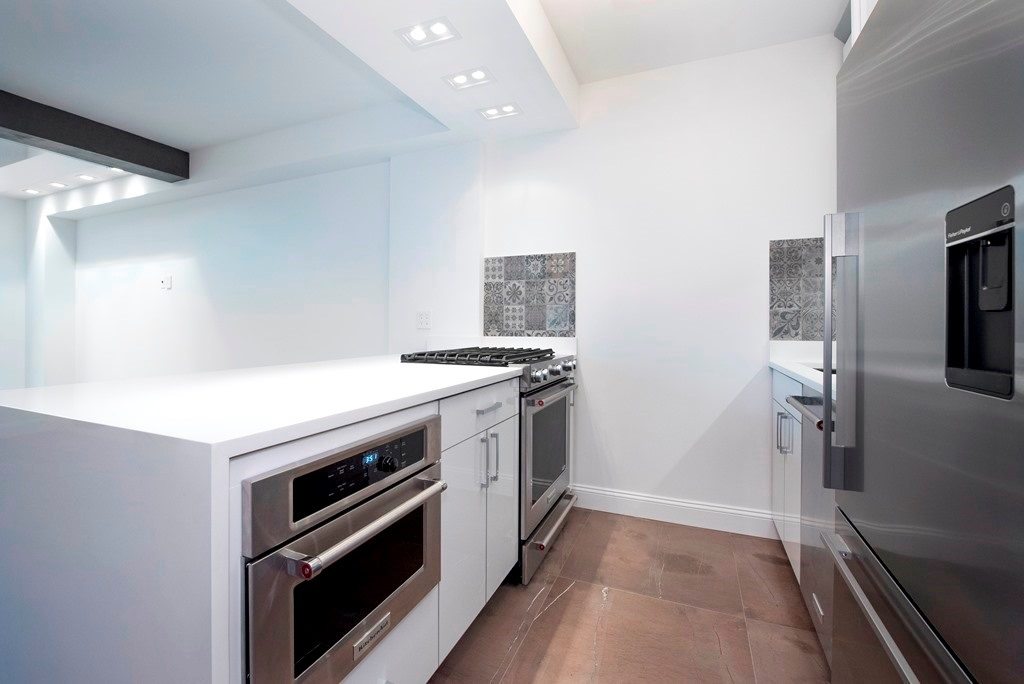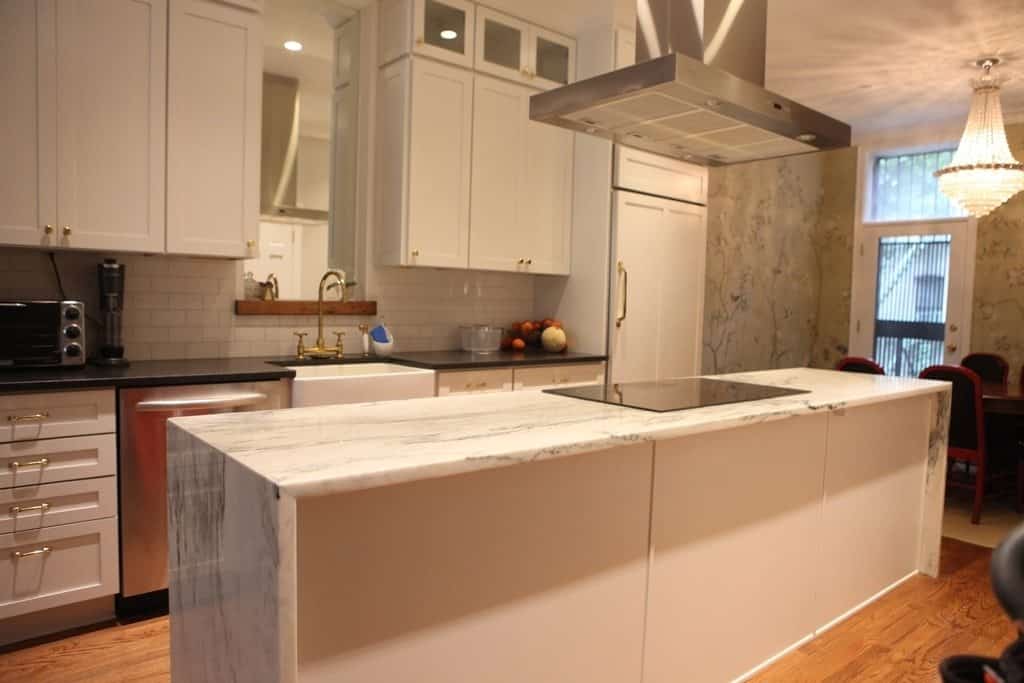 Type #2: Island Sink
Mounting the sink on your island is a strategic move that establishes the focus of the room along with space for food preparation, cleanup, drink mixing, and eventual entertaining as they all need to happen in harmony with the layout of your island. This type of island should have the hood and cooktop on a perimeter wall so that you may contain cooking odors and smoke away from your island.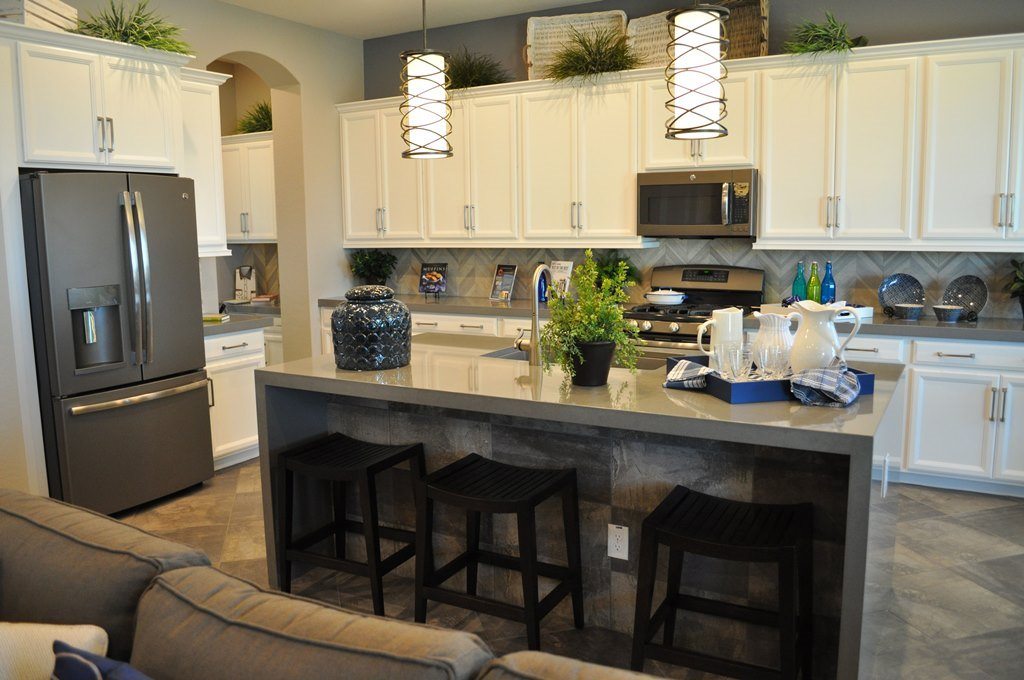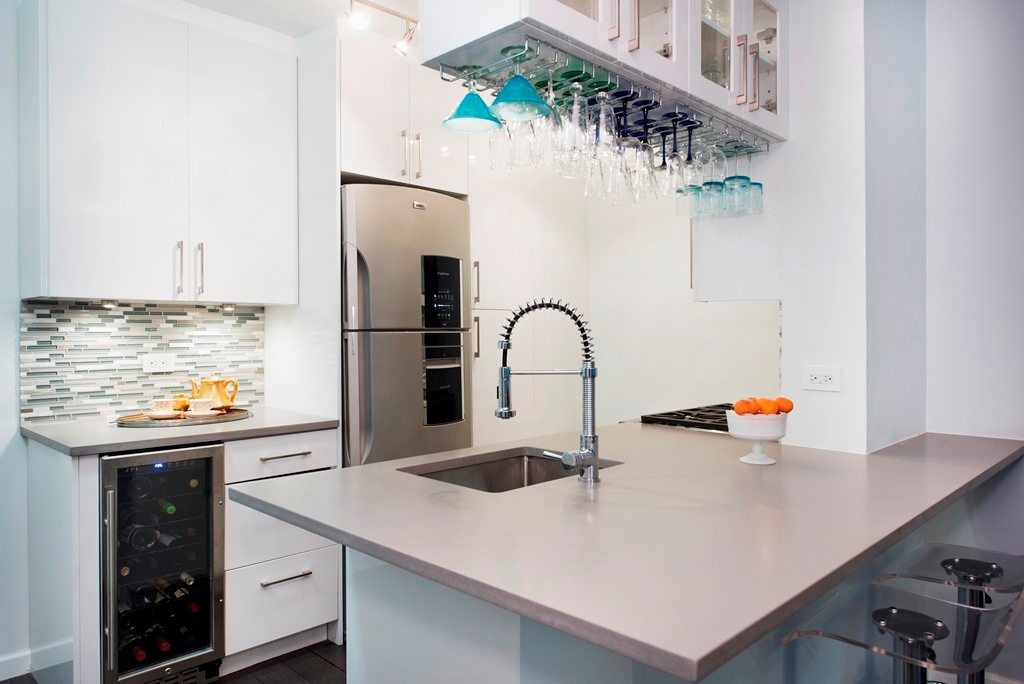 Type #3: Bar Seating
This strategy sacrifices storage on the opposite side of the kitchen to allow for seating. However, it does bring focus to the cooking area for cooks who don't mind entertaining along with the food preparation. This design usually does not affect typical dimensions for your island and should offer leg room.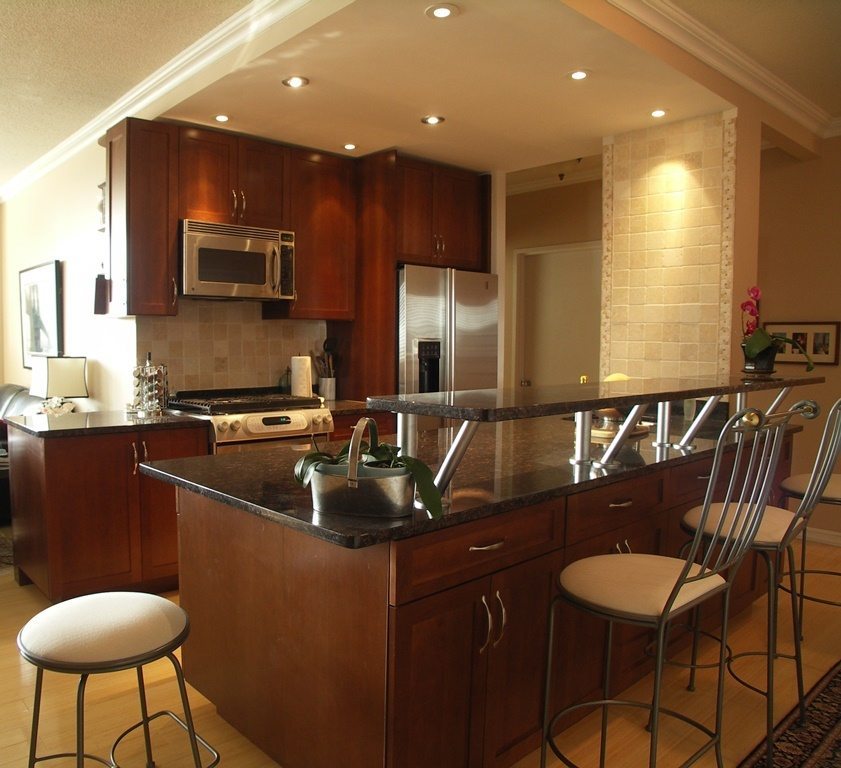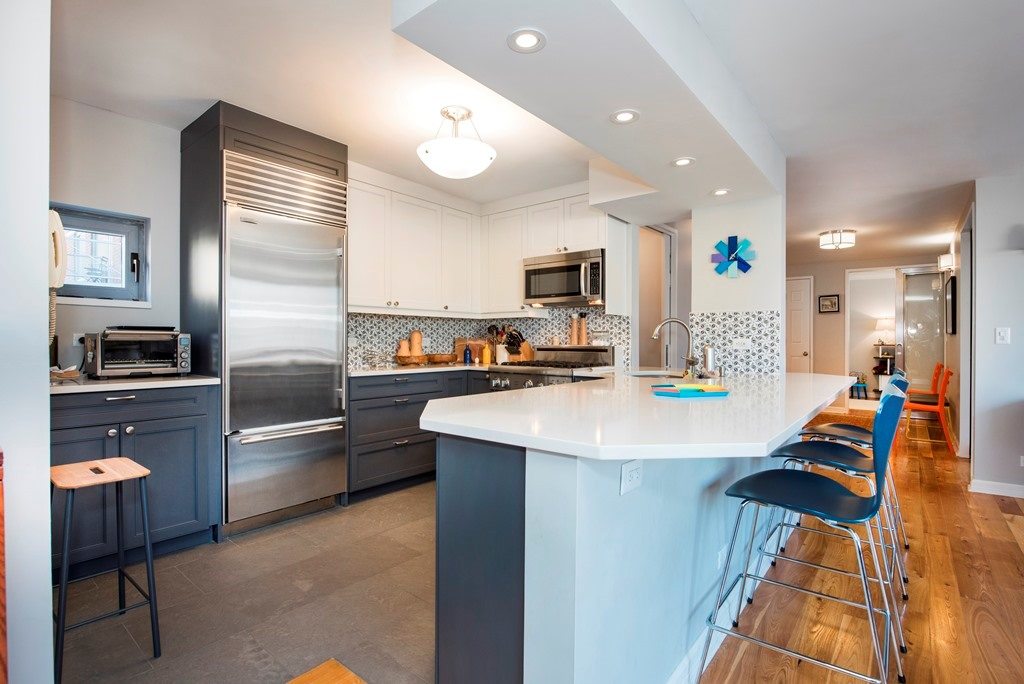 Type #4: Storage & Workspace
If you struggle to find a place to store in your kitchen, add an island with storage. A kitchen island increases the invaluable amount of serving, work, and storage space. Some clients want their kitchen island to serve as an extra workspace and some would love to benefit from extra storage space instead.
There are many options to consider with all the storage components available for your island. To cover the basics, you should map out in your design if you're in need of deep cabinets or drawers to store pots and pans. You will need to decide if you want space to store your cookbooks etc. Also, think about all the items you want to store in your island so that your design will have the right dimensions for easy use.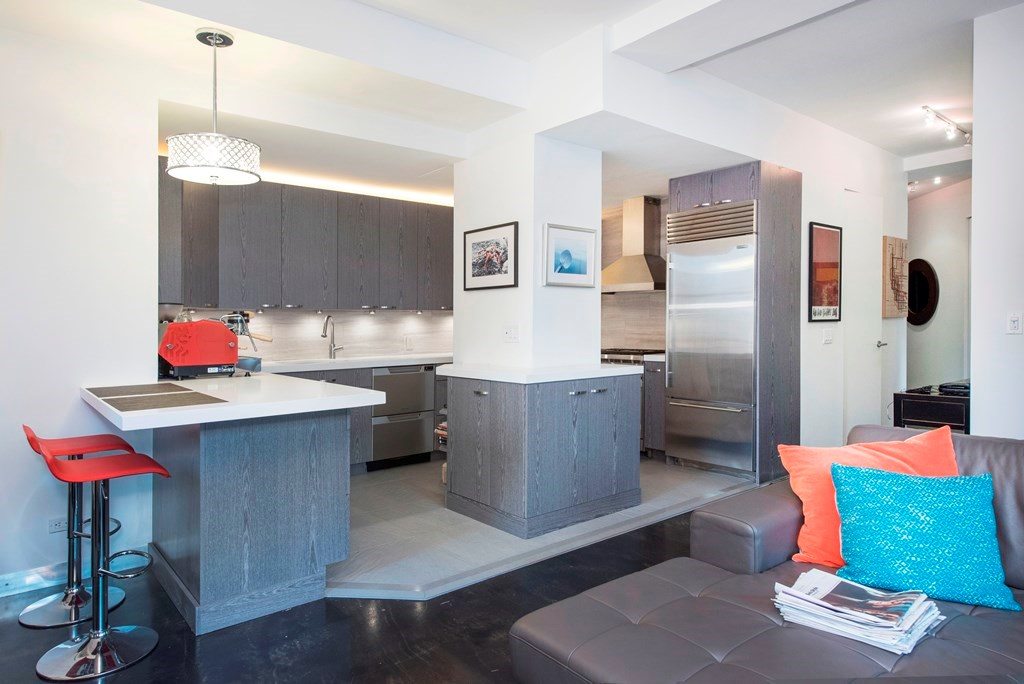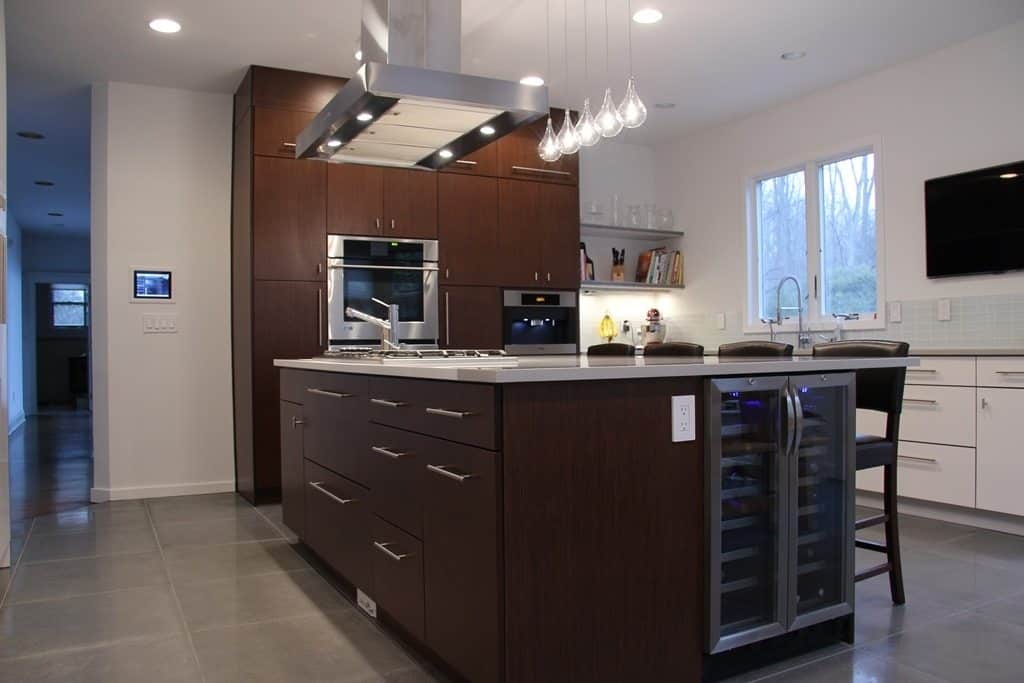 When you're thinking about installing a kitchen island, decide what you want the uses to be. From bar seating to storage, the possibilities of your kitchen island are endless.
. . .
We hope you found this bit of information helpful, inspiring, and motivating toward making plans to renovate your kitchen and bathroom.