Home Planning & Renovations
Baby, It's Cold Outside – Fireplace Guide
By Tiffany Smolick
As much as we'd like to, we can't deny that winter is upon us. Thoughts of keeping warm and the impending holidays become the primary focus for most people. For some of us city dwellers it could also bring about one additional thing: fireplace envy.
Those of us lucky enough to obtain a snazzy New York City apartment, usually have to compromise on a few things that some of our "house owning" counterparts don't have to. Real, wood-burning fireplaces has been one of those elusive items some New Yorkers really wish they could have.
Real, wood-burning fireplaces in the city are as rare as unicorns and, probably, just like the mystical beasts, they're one of the most ridiculously luxe items one can own. However, if one of the items on your wish list this season is to cozy up by a fireplace, there is a chance this dream can be realized with a few, clever wood burning fireplace alternatives.
Electrical Fireplace
The weather outside might be frightful, but the "fire" can be so delightful in one of these gorgeous electrical fireplaces. An electrical fireplace can have fake logs and fake flames, but the heat it produces is all real. Electrical fireplaces have the advantage of not needing any type of fuel.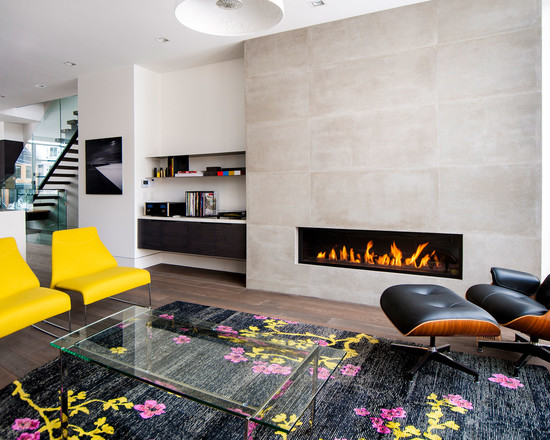 photo
Ventless Fireplace
Get yourself one of these beauties and you'll be roasting chestnuts by an open fire like the best of them. Ventless fireplaces use either biofuel or ethanol fuel to warm our homes, but don't need any electricity, gas lines or a chimney.
There is a real flame but no smoke. According to Hearth Cabinet, these are the only actual burning fireplaces that are approved by the New York City Fire Department and New York City Department of Buildings. This is what we like to call a "win-win" situation.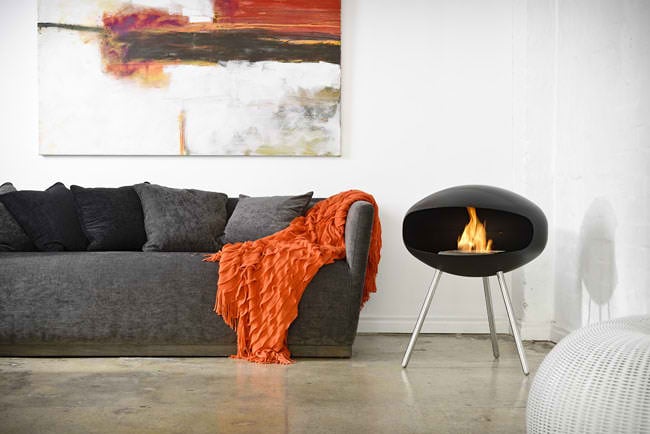 photo
Decorative Fireplace
Those of us more budget conscious can still listen to the fireplace roar by adding an electric crackling natural wood log to your space. It has the look and sound of a real fire. Add a mantle, place a heater nearby and you may not notice the difference between this and a real working fireplace.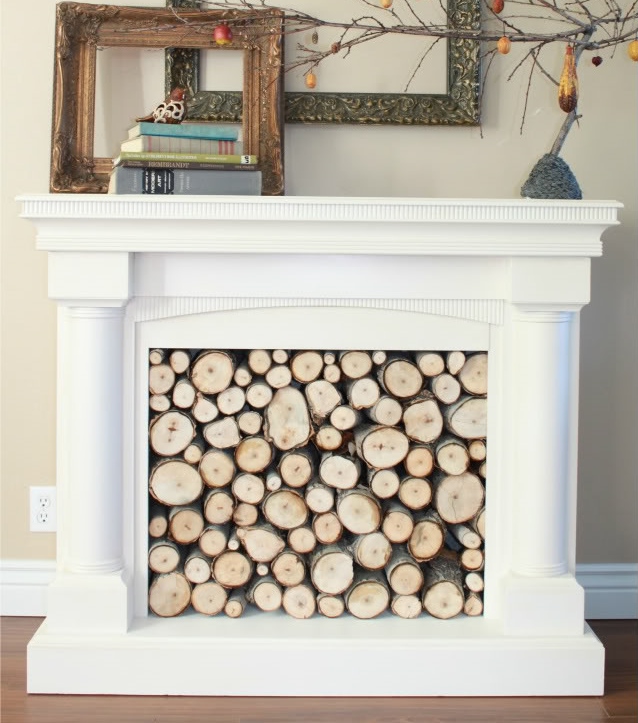 photo
Aside from being eco-friendly, the above fireplace guide has options are affordable and have many design options sure to make even the most pickiest among us happy.