Uncategorized
Pro Tips for Bath to Shower Conversions in NYC
By Tiffany Smolick
If you're an NYC homeowner, chances are your apartment was built several decades ago when bathtubs reigned supreme and showers in every bathroom were rare. Most of us living in the city do not have the time to spend soaking in a tub every day. For this reason, a majority of New Yorkers are looking to completely remove bathtubs from their homes in order to maximize space and efficiency in the bathroom. Here we are sharing a few of our team's important insights about taking on a bath to shower conversion.
Beginning A Bathtub To Shower Conversion
There are many moving parts involved in the process of a bath to shower conversion, including:
removing the tub,

installing tile and pipe,

new hardware, and

creating a complete shower.
To reduce stress and ensure you stick to building codes in your area, it's smart to get a professional contractor and design team on board.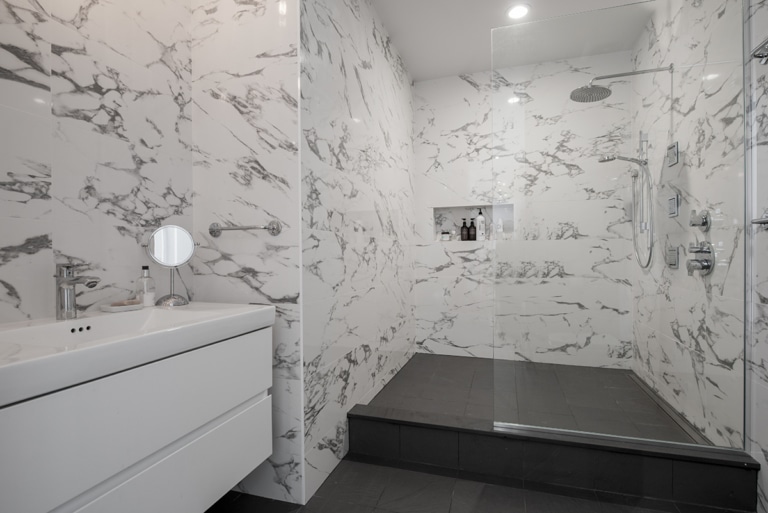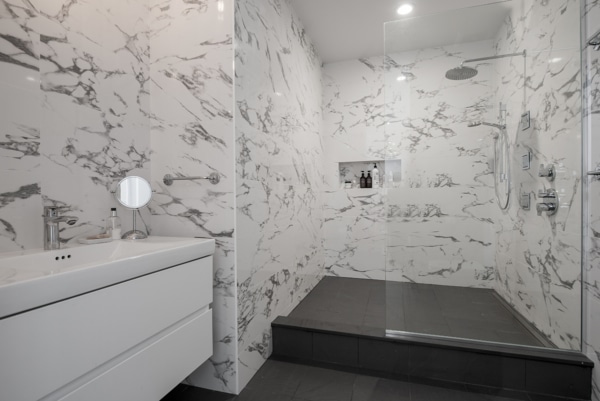 Consider Shower Door Options
One of the first logistics to consider is how your new shower door will function. You will need to ensure the door can open fully and not swing into your vanity, toilet, wall cabinets, etc. Adding a shower door is not the only way to go. You can install a half wall or shower enclosure available in a multitude of designs. This direction is a bit more expensive than a typical shower curtain rod, but in the end is worth it for keeping water in more effectively.
Practical Floor Design Decisions
There are two ways you can complete the flooring of your newly converted shower. A shower pan with a curb is the easiest and most practical solution to keep the water inside the space. Installing a shower with no curb means you have to be more innovative. A contractor will change the flooring so that it slightly drains inward and away from the opening to your shower.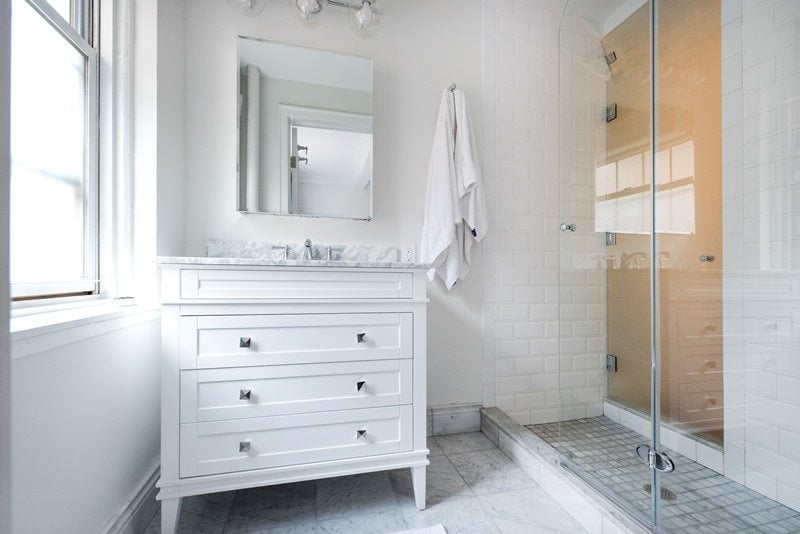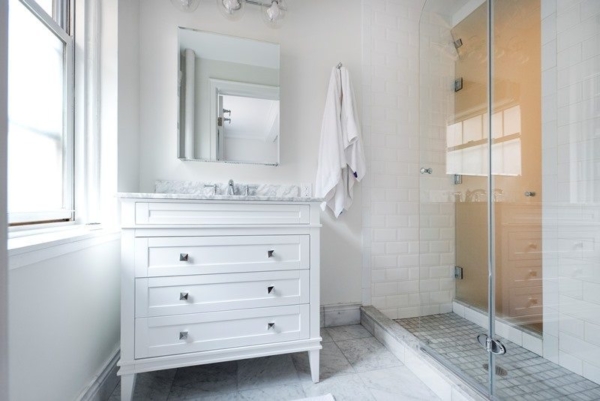 Shower Conversion "Dont's"
While it could make for a trickier renovation process, many professionals suggest it's best to not build a shower around a window. If there is a window above the tub, you would like to convert, you should either move the shower away or fill in the window completely. The vision of a windowed shower is nice, but you risk getting water droplets inside the walls and growing mold.
It's also important to think about the future of your home and focus on the bigger picture. If you are planning on selling your home at any point, it's true that homes with no bathtubs at all have a harder time selling. So if you just have one bathroom, perhaps consider simply redesigning your current shower/tub combination.
MyHome Remodeling Specials Can Help
Right now we are offering 15% off your tile order or a free to toilet when you sign a labor agreement with us to remodel your bathroom. This discount will help to get you on the way to a beautiful bathtub to shower conversion and achieve your bathroom remodel goals.