Uncategorized
Small Bathroom Design Ideas for 2023
By Tiffany Smolick
New York homeowners are constantly looking for ways to creatively design the small bathrooms common in most NYC apartments.
We've compiled a list of the best small bathroom design ideas to help you with your current bathroom remodeling project.
Reflect Surfaces With A Large Mirror
A common design trick is using mirrors to reflect light and surfaces to make rooms appear larger. Install an oversized mirror over a bathroom vanity to give the feel of natural light or a window. This will also create an optical illusion of more space beyond your small NYC bathroom.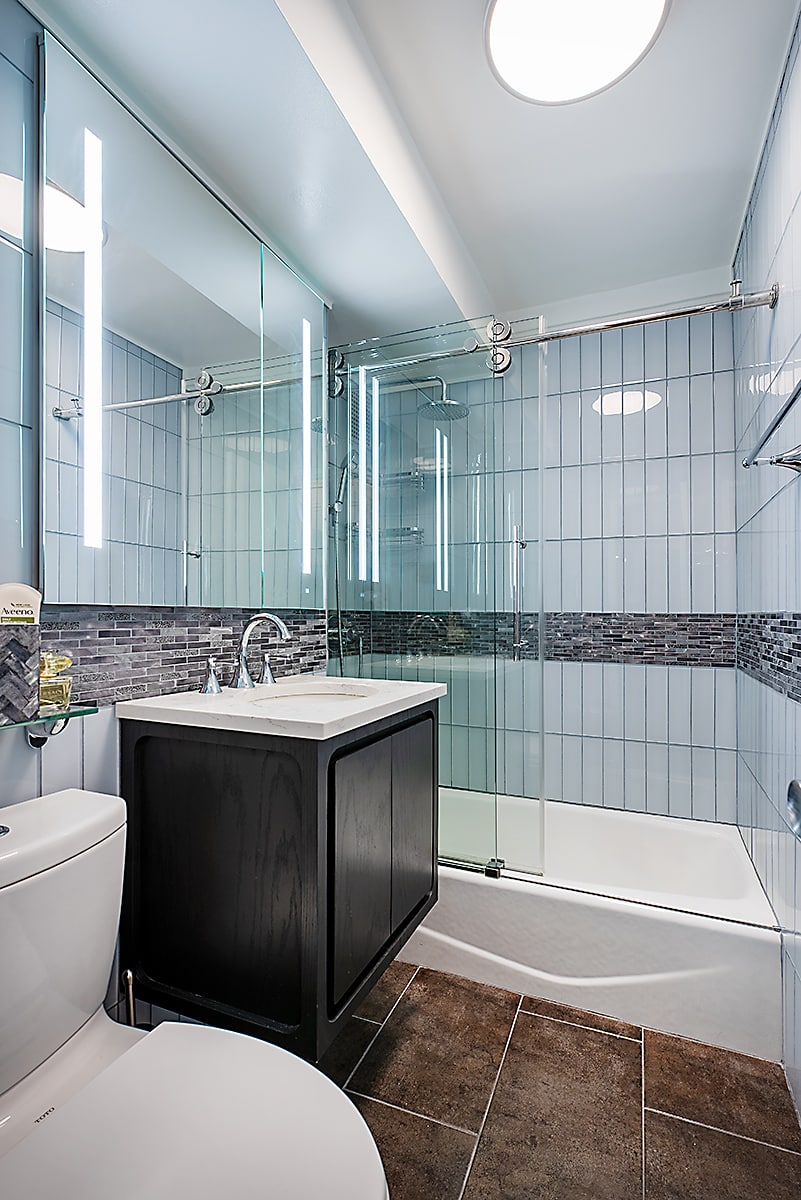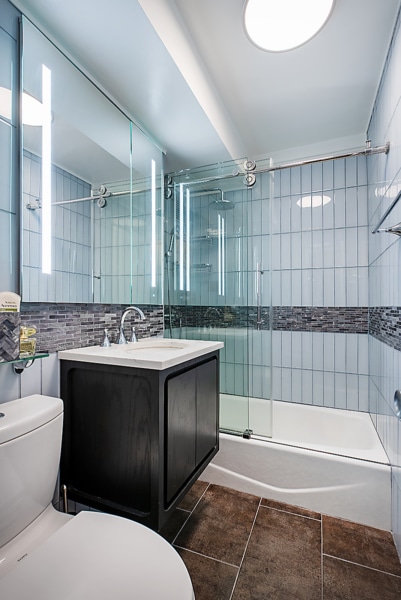 Utilize Open Shelving
Installing a bulky cabinet in a small bathroom will just get in the way and fill up valuable space. Instead, opt for open shelving that can still be stylish and be made from many different materials.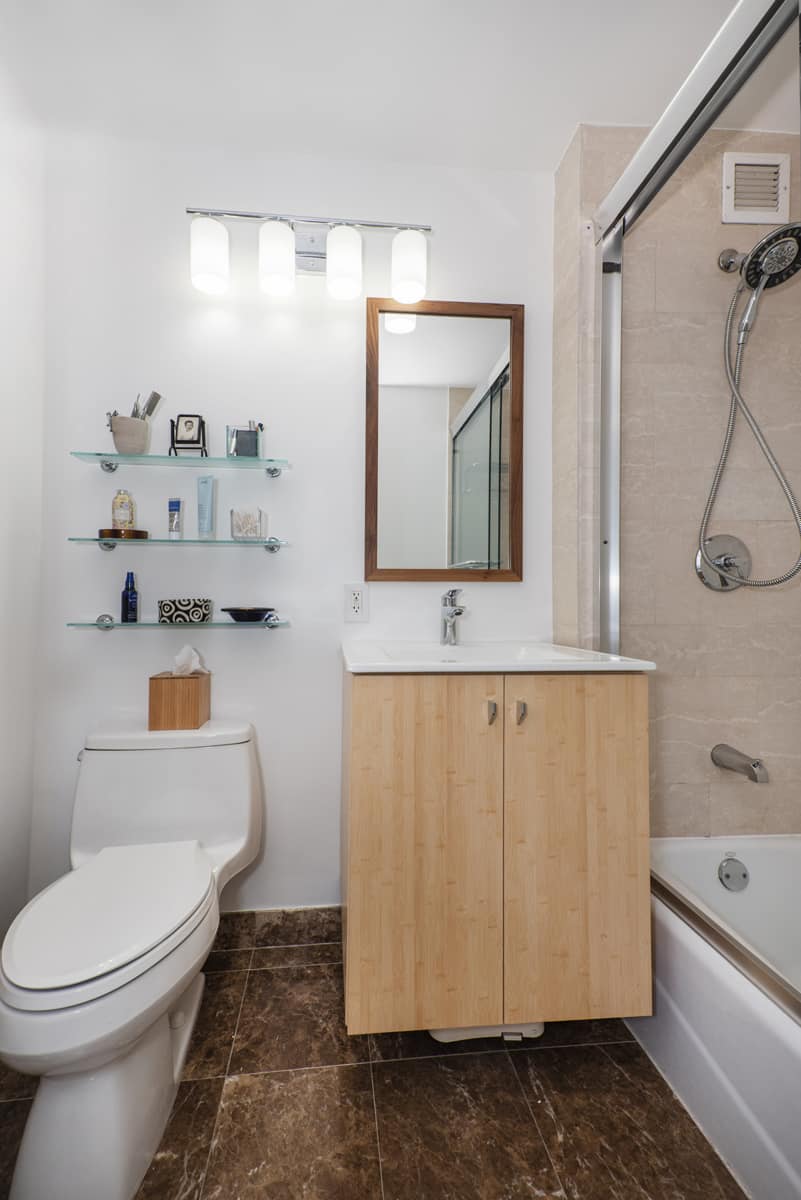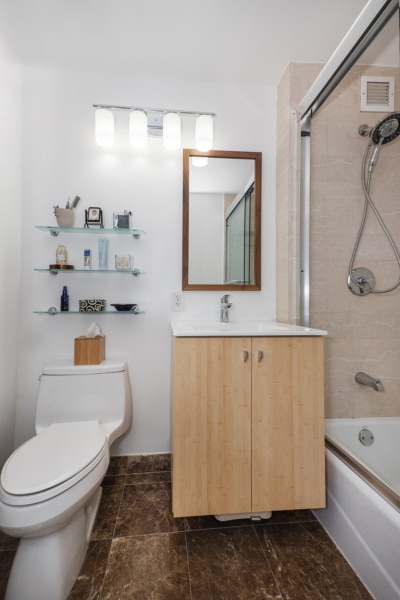 Glass Shower Enclosures
It's all about making the space more open and inviting. A glass shower door accomplishes this goal with the added bonus of being easier to clean than a shower curtain.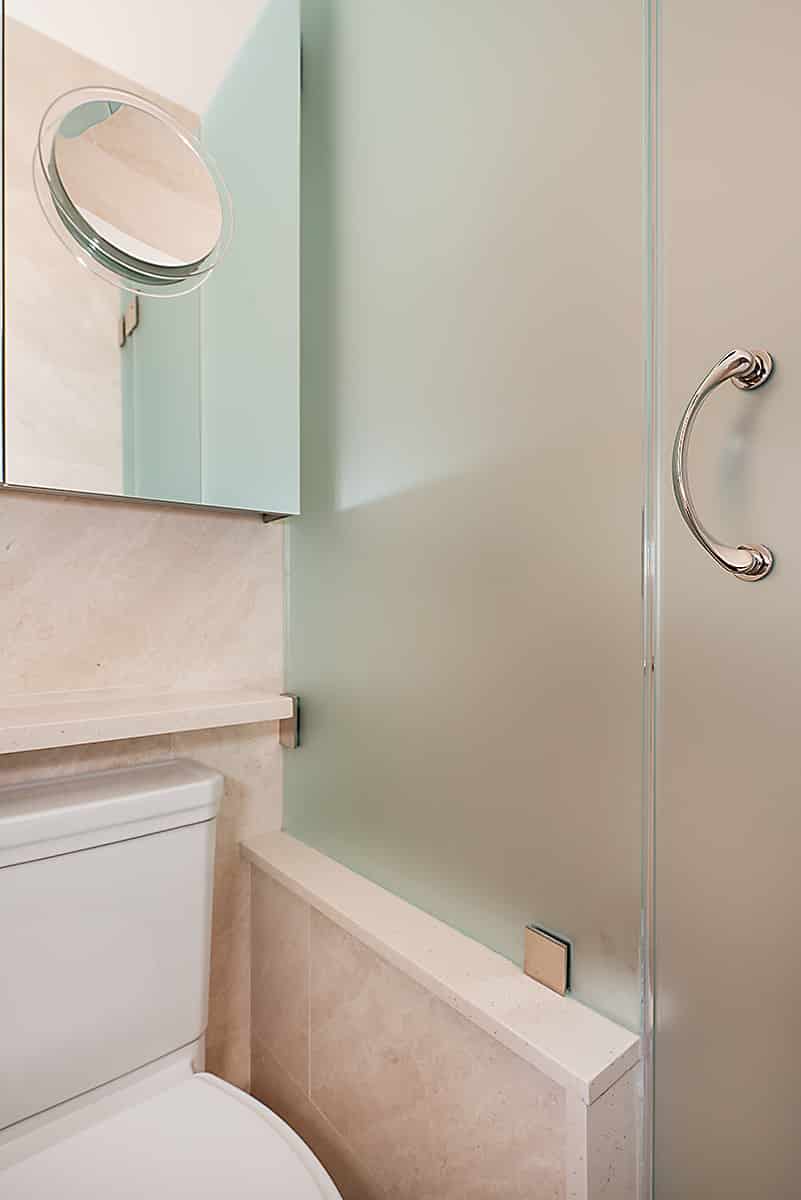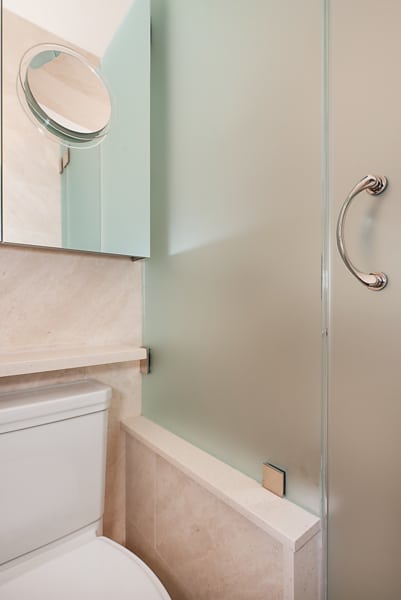 Medicine Cabinet Benefits
A bathroom mirror that doubles as a medicine cabinet saves you real estate in a small bathroom vanity. Many medicine cabinets can be very indiscreet and appear just like an other vanity mirror. You can have them built into the wall or set apart from it.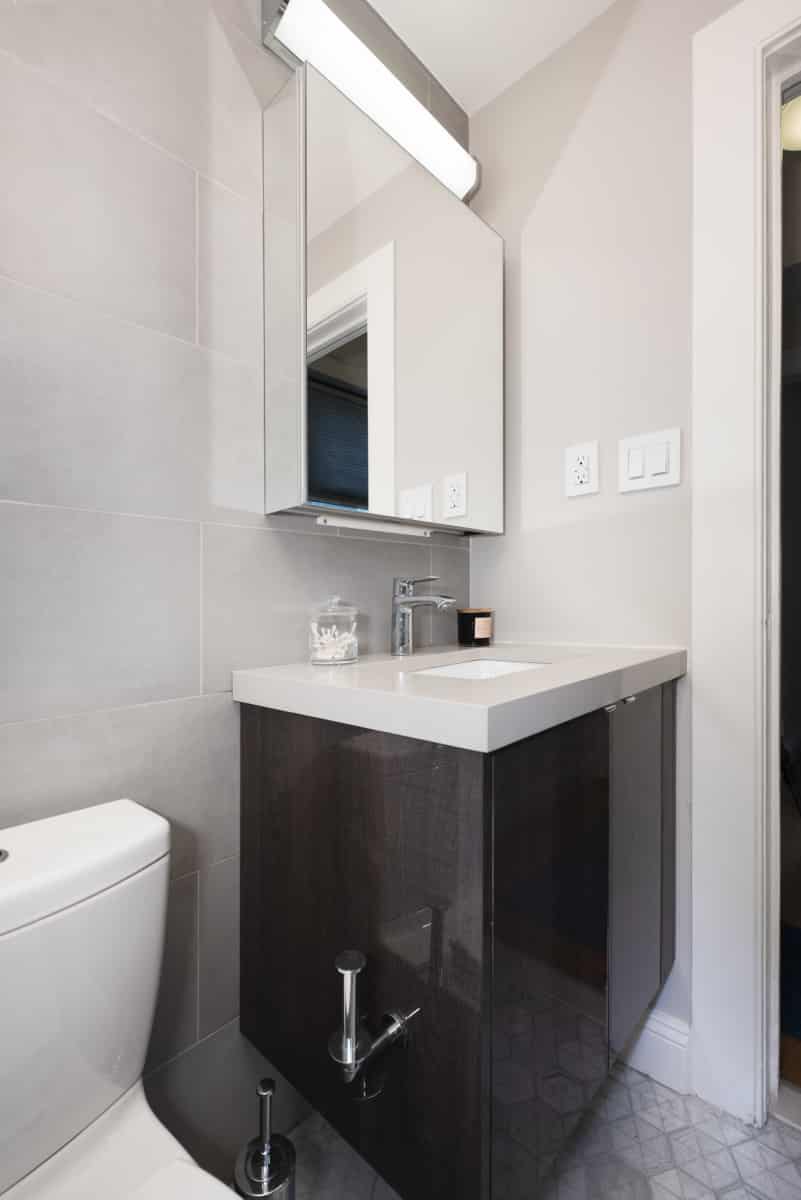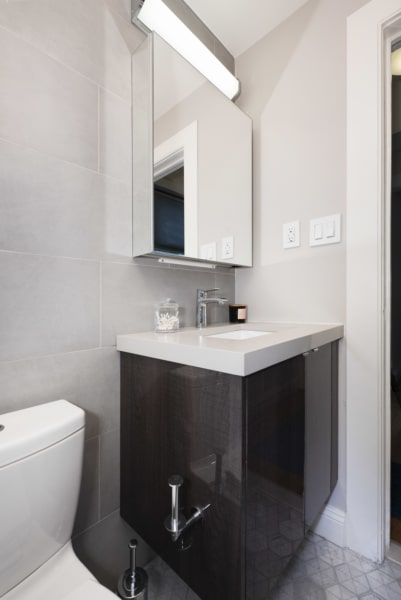 Get Creative With A Patterned Floor
Splurge on some beautiful patterned tile to add a visually inspiring element to a small bathroom. It's easy to let a cramped space be more plain and basic, but it is definitely worth it to put the effort in.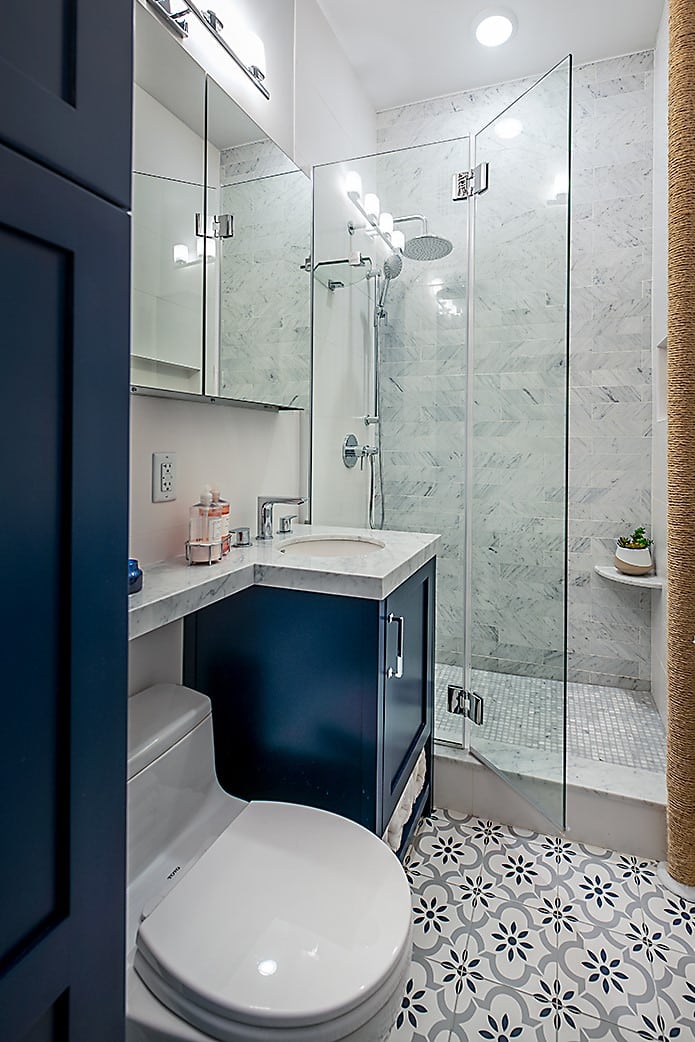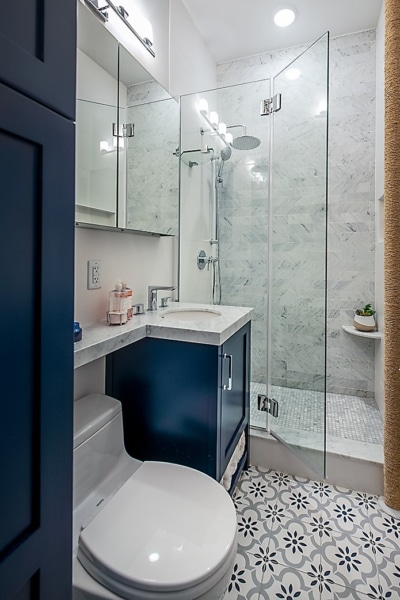 Console Sinks For Space Savers
If you are confident that you can keep your bathroom clutter to the minimum, go with a console sink. It looks very modern and unique. You can use a basket underneath the sink to store bath towels if necessary.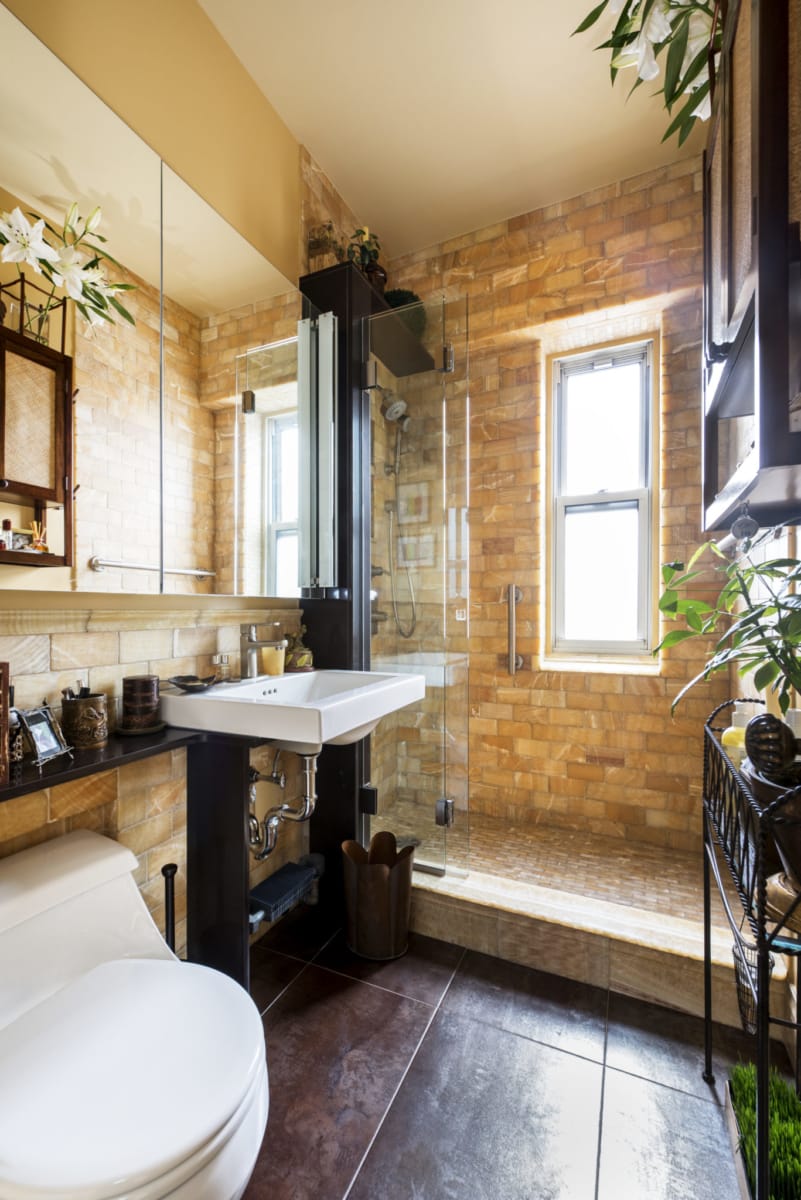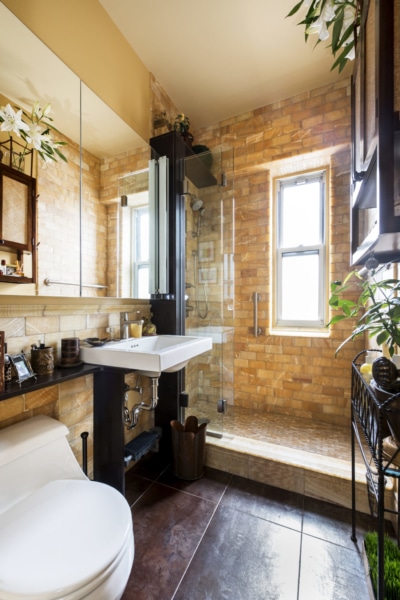 Mix & Match Tile
This is another way to add visual appeal and craft a design aesthetic for a small bathroom space. Mixing tiles will help you achieve modern, boho, farmhouse, or dozens of other design concepts. It's much more simple than it sounds – just discuss it with your design consultant!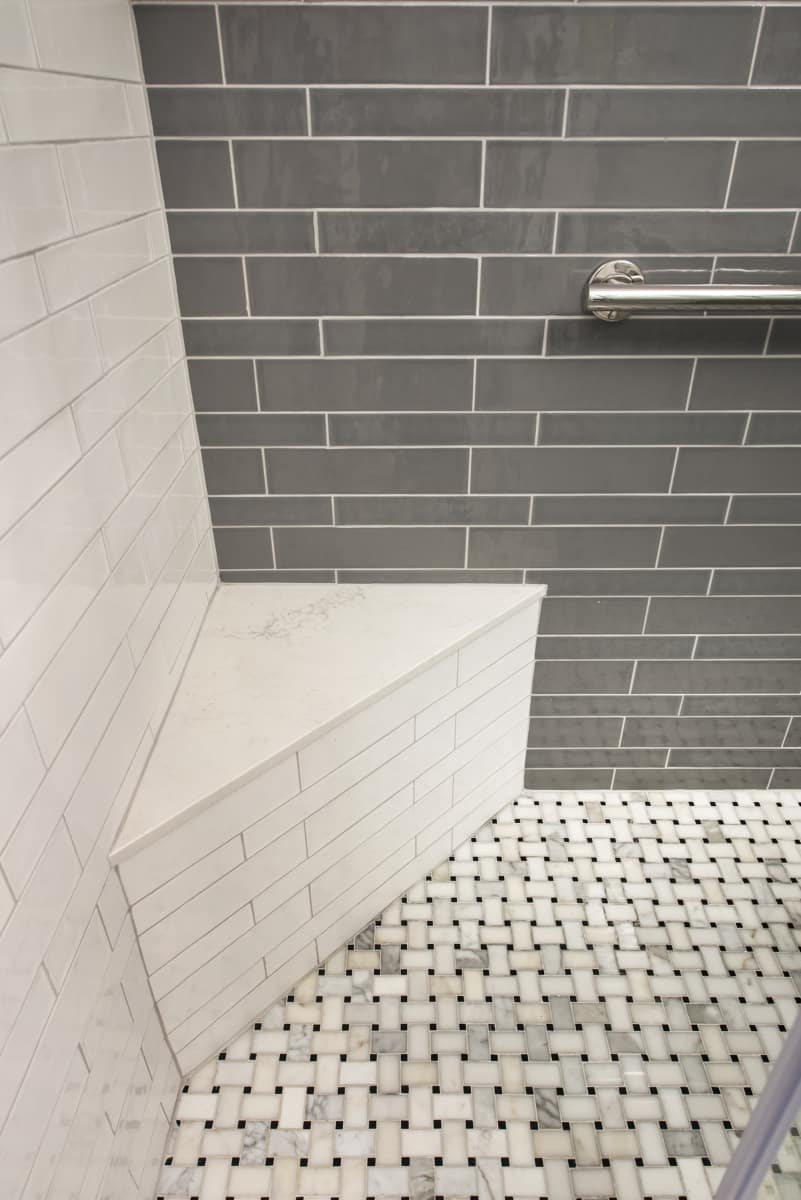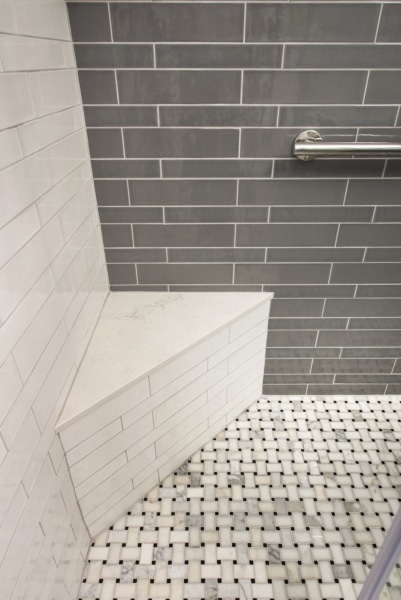 MyHome Offers Professional NYC Bath Design
Smart design decisions are key when it comes to NYC bathroom remodeling. If you need assistance creating the most perfect small NYC bathroom, get in touch with the team at MyHome. From the initial consultation to getting the job done, our highly-experienced and well-trained design consultant will be there with you.