Uncategorized
Inspiring Blue Seaside Design of Featured NYC Bathroom
By Tiffany Smolick
No color is more calming than ocean blues. Ocean designs can help trigger fun memories of vacations that you felt the most relaxed. Since March is the beginning of spring and the time most people are nostalgic for summer it's a perfect time to showcase this beautiful beach-styled bathroom.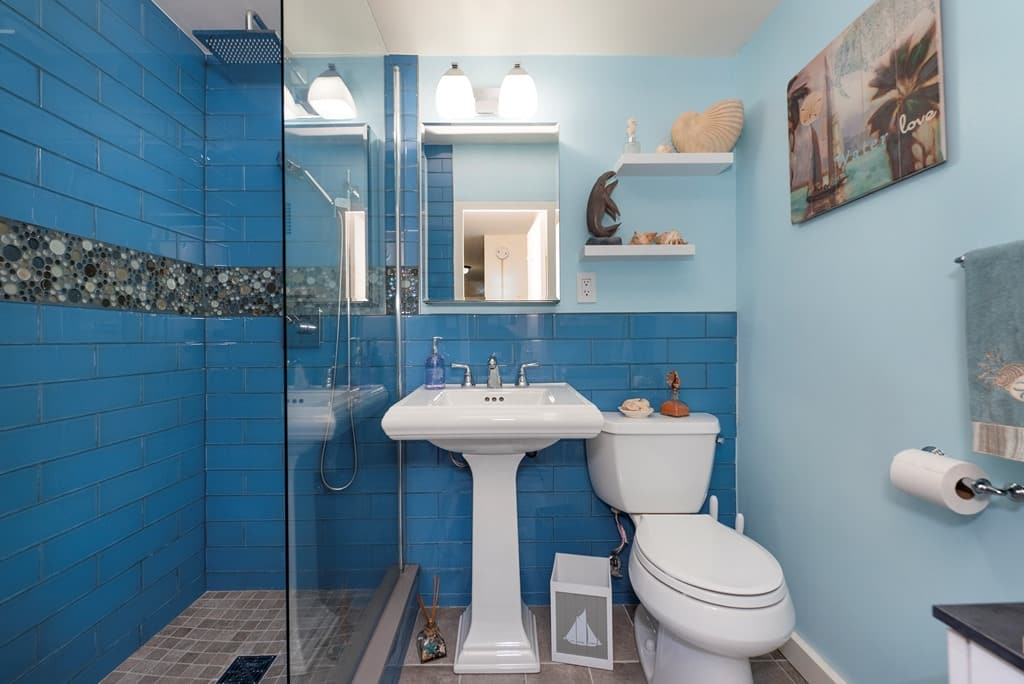 This stunning bathroom renovation was designed by MyHome Designer Abela Van-Hanegin. Abela transformed this bathroom into a seaside retreat. Her client wanted their bathroom to be a place that would be calming, so the different shades of blue offer a relaxing spa design. Since ocean-inspired hues and tones are linked with serenity and calmness, blue absorbs your mind with feelings of tranquility and peace.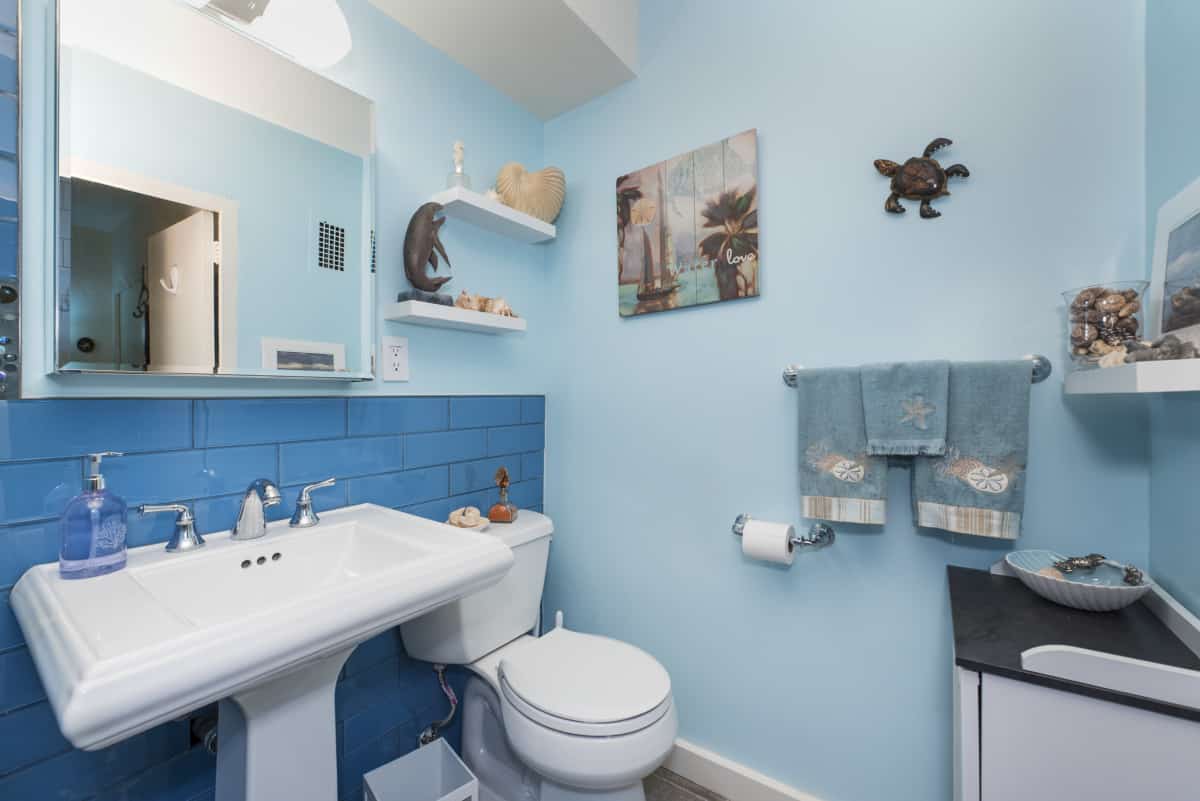 What could be more laidback than an ocean-themed bath with soft blue walls? Painting the space a lighter hue of blue will set the framework for a gorgeous bathroom transformation. If you want something unconventional and more dramatic, you can use color for the tiles for your shower area.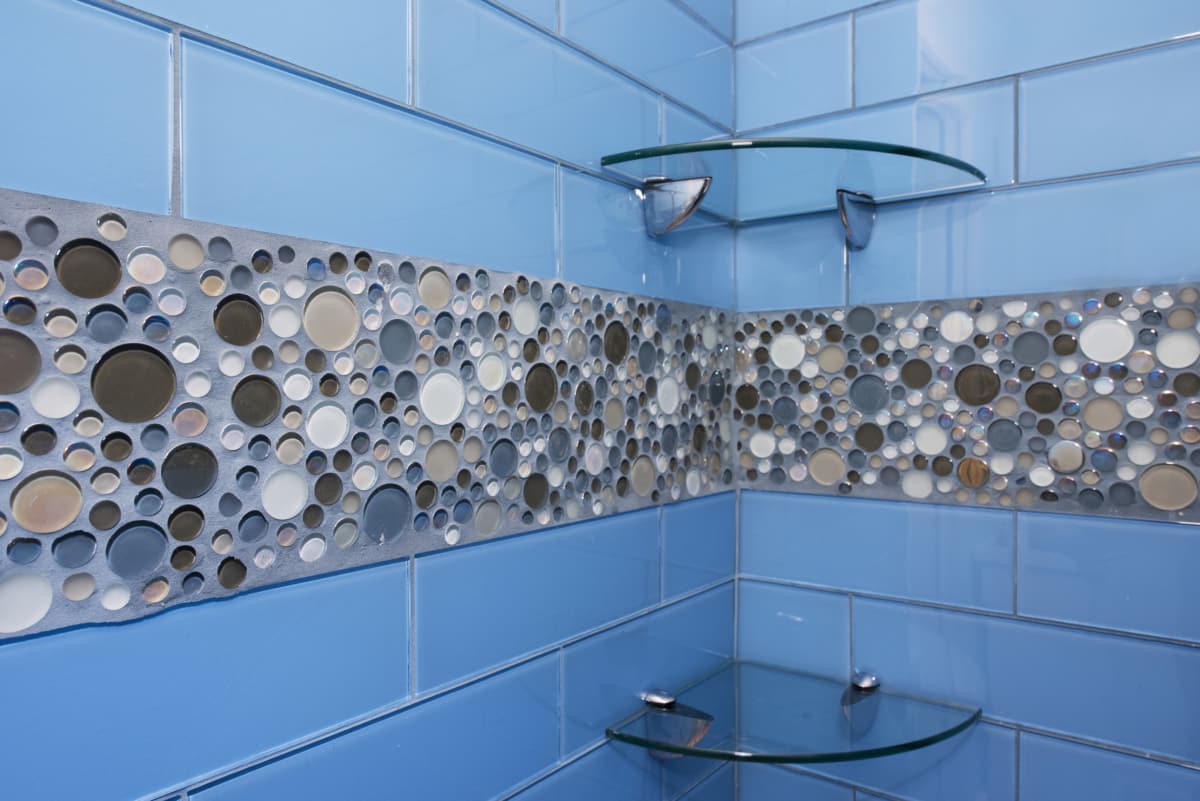 Instead of mixing simple tile, this design uses a more creative metallic accent tile which is the perfect combination for your accent wall. Metallics are modern, yet tasteful and come in a variety of patterns and textures. From bright to calm colors, metallics can be combined with simple hues that will result in a bold design.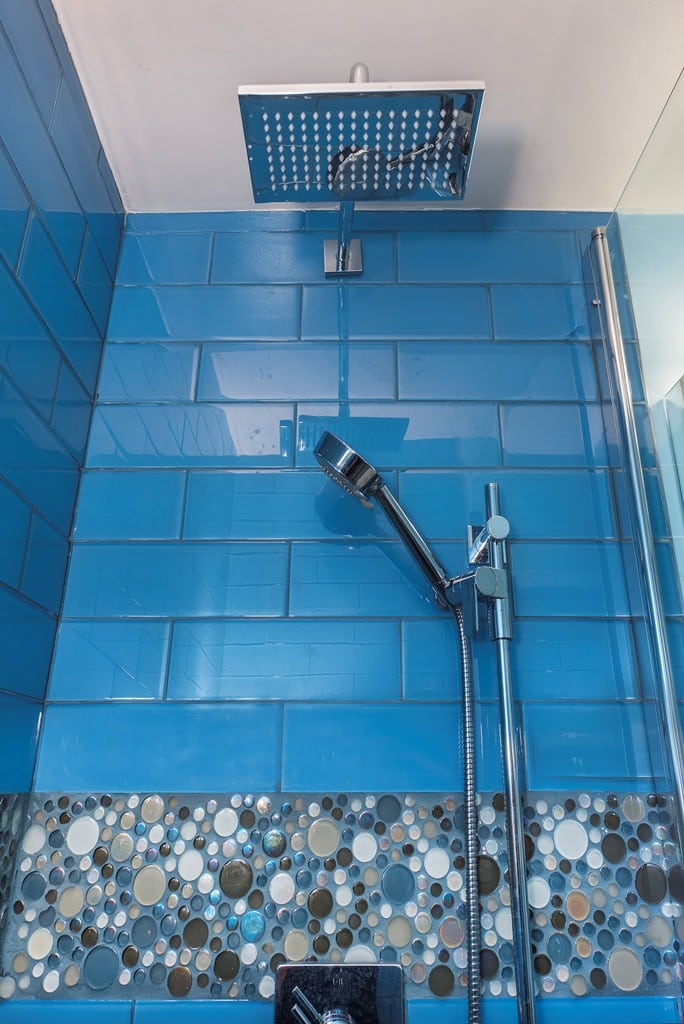 The main feature of this bathroom is the walk-in shower. The contrast between the subway tile and accent tile creates an amazing backdrop for this ocean-inspired bathroom. The shower is tiled with Akdo tile in Caspian Blue and the accent tile is Porecelanosa tile in Moon Glacier Metallic. The glacier moon tiles were created with a pattern of circles that feature a glossy finish.
This bathroom design has texture and color so you can go easy on decorative accessories. You should go simple; we used a simple pedestal sink. Because pedestal sinks are sleek and streamlined, they give this small space some simplicity to contrast the bold color and tile.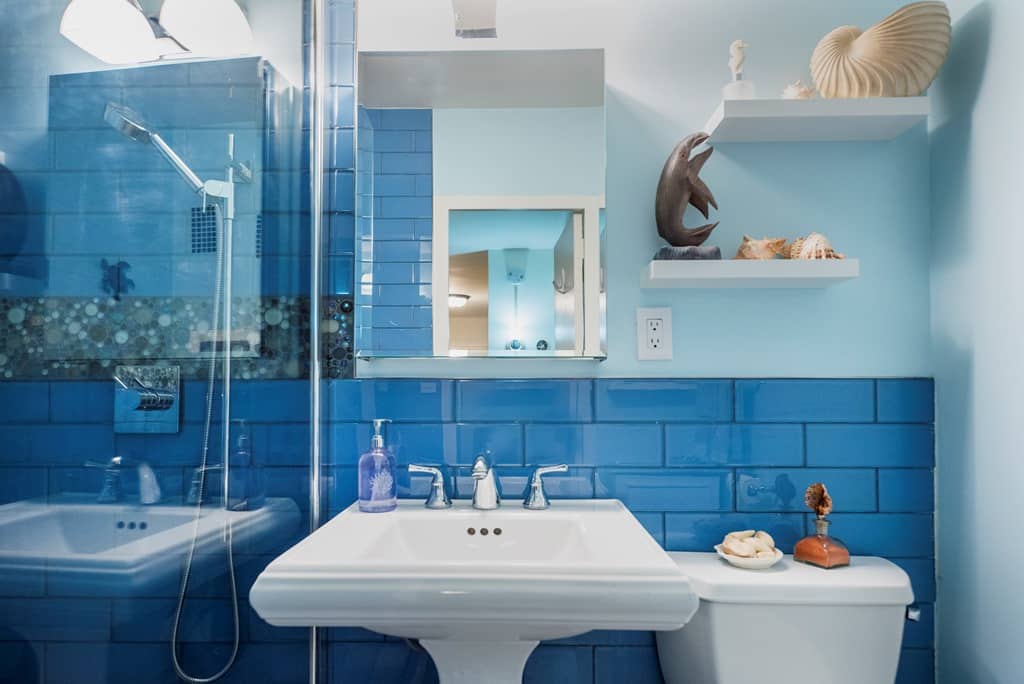 Seashell bathroom design can take many varieties such as the inserting of a few subtle trimmings that run consistently through your space. Ultimately, the choice concerning how much you want to highlight the theme is up to your personal style. If your bathroom is especially small, you may prefer a simpler implementation of the ocean décor. For example, featuring only a few minor design elements such as wall décor, soap dishes, and linens.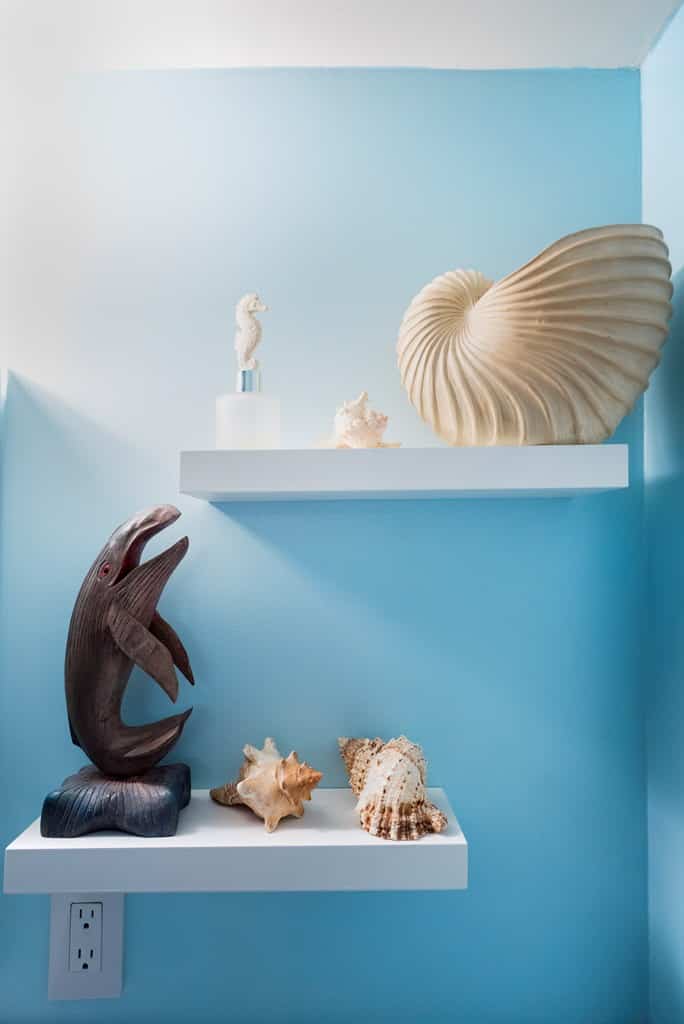 Using the influence of the ocean and the color blue, you can create a bathroom that acts as a calm, spa-like space. Use this NYC bathroom renovation by MyHome designer Abela Van-Hanegin to inspire you.
. . .
We hope you found this bit of information helpful, inspiring, and motivating toward renovating your kitchen and bathroom.