Home Planning & Renovations
How to Set Up Your Kitchen for Family Bonding
By Tiffany Smolick
In a time where most people are so involved with social media and locked into their cell phones, we are dangerously close to becoming completely disconnected from each other. This is why is it essential to prepare your kitchen for family bonding.
Connecting with family is the most important aspect of life. Cooking together as a family promotes bonding, keeps you connected with one another and teaches the younger generation the soft skills they will need when they are on their own.
Designing your kitchen to accommodate family bonding will help create a hub where the family can interact while the meals are being prepared.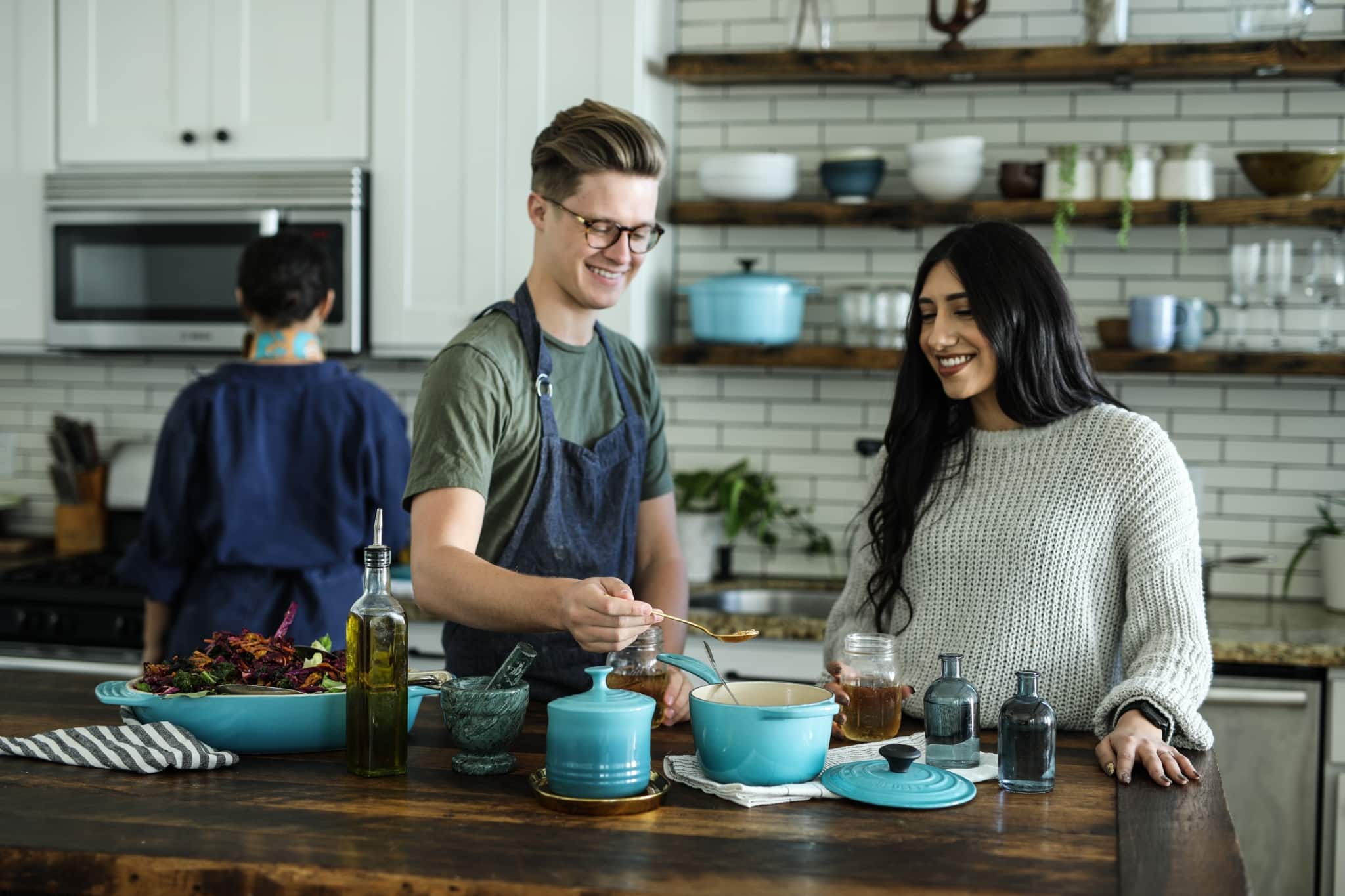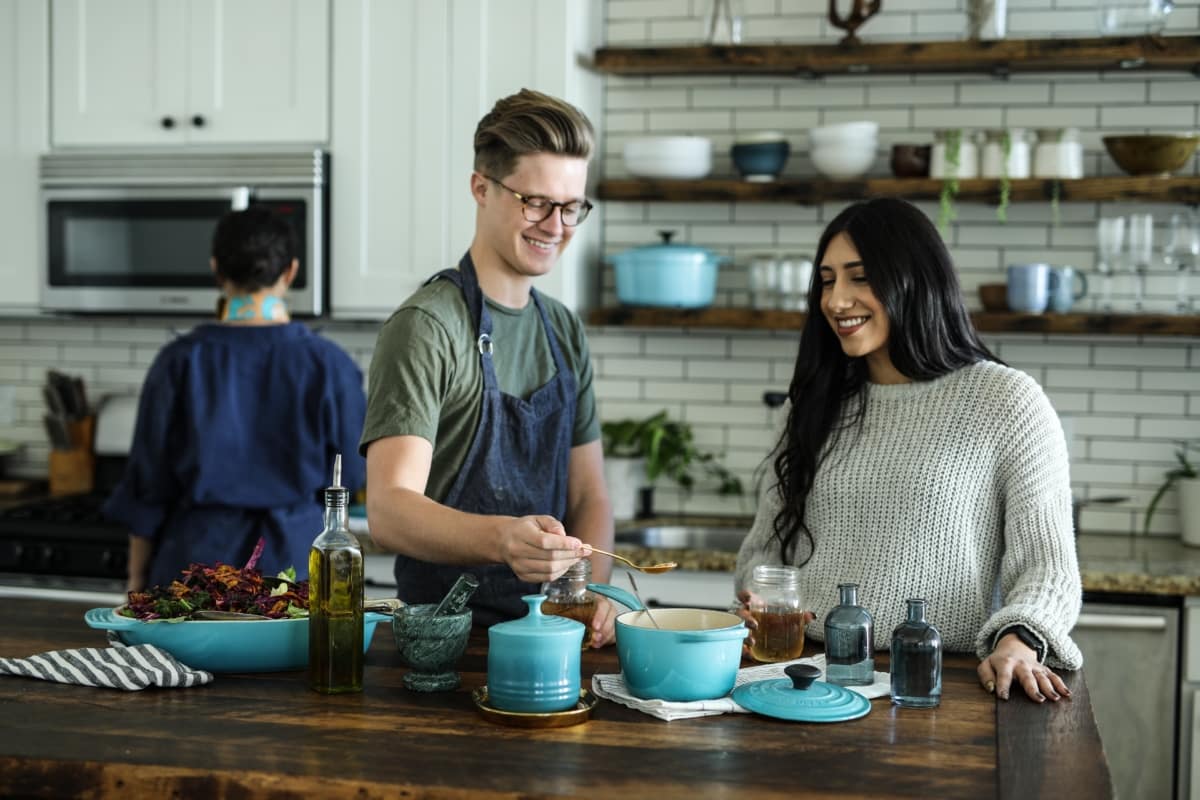 How to Set Up Your Kitchen for Family Bonding
Healthy connections between family members promotes happiness and well-being. Casual conversations with your children can actually lower your stress levels. It also teaches your children how to communicate and promotes their confidence growing up in a house where they are heard and respected.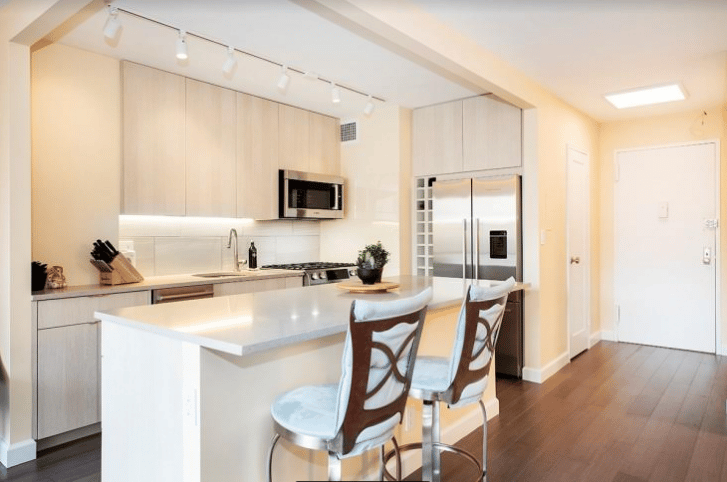 Incorporate A Kitchen Island
A kitchen island helps reclaim cooking time for family time. Being able to focus on family and meal prep is rewarding and supports the very important family bonding time. A kitchen island opens up the space and allows families to enjoy more time together without getting in each other's way.
The kitchen island offers up storage, more work surface, and extra space for family and friends to participate in cooking. The great thing is a kitchen island can be fully equipped with everything you need from under counter microwaves to pop up electrical outlets.
>> 4 Types of Kitchen Islands to Inspire Your Kitchen Remodel <<

Create Food Prep and Cooking Stations
If you have a small kitchen, or a galley kitchen, it can be difficult to incorporate an island. Instead, aim to setup up stations in the kitchen where everyone can have their space. For example, a well laid out kitchen will have designated counter space for a chopping station, a food washing station, and a a stove top for cooking.
To reinforce these station, be sure to store the essential items for each station in that area. This means cutting boards and knives should be store at or near the food prep station (and ideally near a trash can), utensils and pots/pans should be stored near the cook top, etc.
>> 8 Creative Small Kitchen Design Ideas <<

Install Under the Counter Lighting
Small kitchens can feel dark, cramped, and uninviting. Create the illusion of more space with good lighting. It will also make it easier for family member to participate when they can see properly from all areas of the kitchen.
By adding under cabinet lighting or task lighting to your counter space, you can add brightness without a major expense. Most under cabinet lights are hard wired when installed in new homes, renovation or remodels, but for a quick fix simply purchase a model that can be plugged into the nearest outlet.

Switch to Open Shelving
Switching to open shelving can take away the visual heft of wall cabinets and making a small kitchen feel more airy and spacious. It also makes it easier for the whole family to know where everything goes.
Open shelving can be built around a small kitchen doorway. A drawer can wrap around a sink. Corner pullout drawers and shelves can make use of awkward spaces. A dish drying wrack can be hidden away in a cupboard above the kitchen sink.
"The kitchen really is the castle itself. This is where we spend our happiest moments and where we find the joy of being a family." ~ Mario Batali
Work with Us —
MyHome has the experience and expertise to provide highly innovative kitchen and bath remodeling by exceeding client's expectations. To schedule your kitchen and bathroom remodeling in Manhattan, contact us today at 212.666.2888