Uncategorized
7 Steps You Should Follow to Make Your Manhattan Kitchen Feel Brand New
By Tiffany Smolick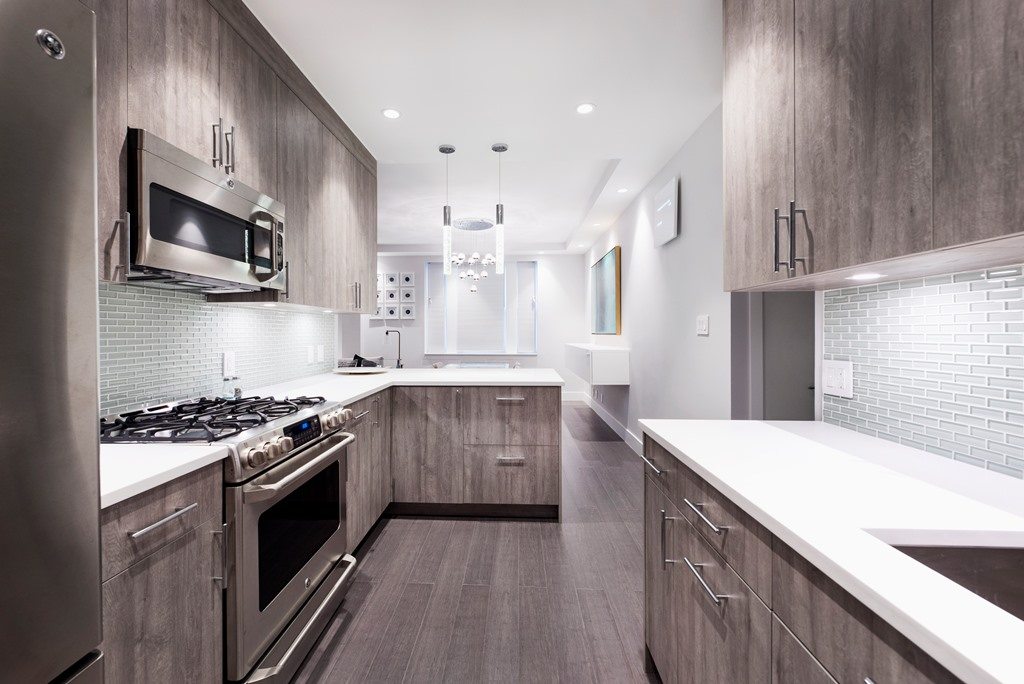 Do you dream of a new kitchen, but don't have or even want to spend the money or time necessary to take on a major kitchen renovation? If so, we suggest you let go of the idea of having the perfect kitchen and instead improve the space you have with some of our simple design tips.
Start by taking a good look at your kitchen and list what you're loving and hating about the space right now. From there, decide what can be accomplished now and what can be accomplished later down the road.
We're going to give you several ways you can maximize the impact of your kitchen space and minimize the frustration of an overhaul renovation. Let's get to it, so you can start making your kitchen the kitchen of your dreams.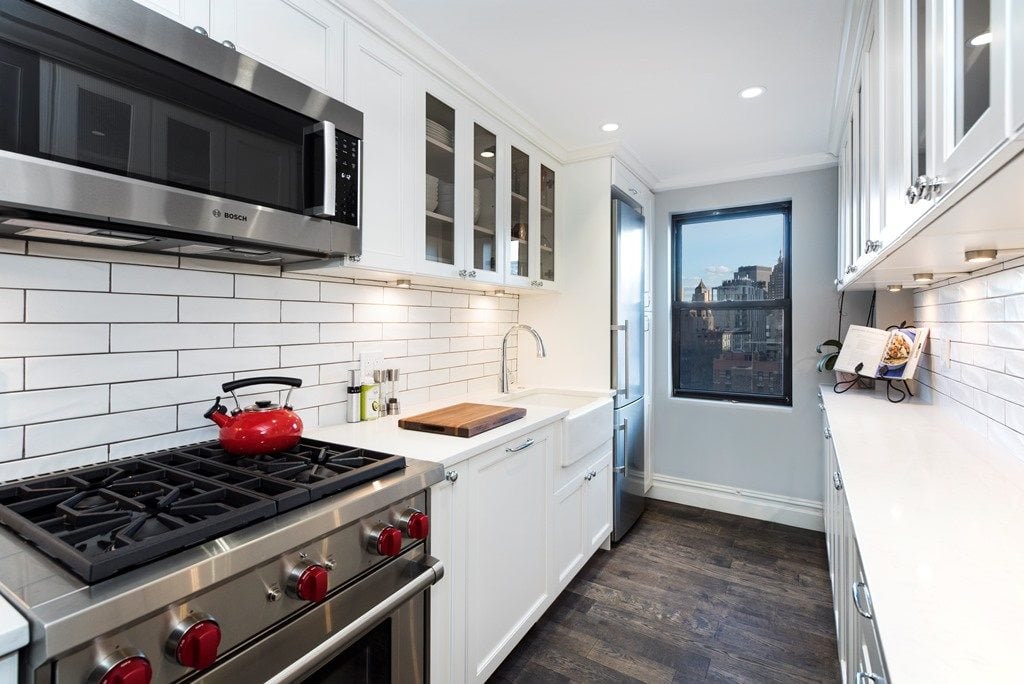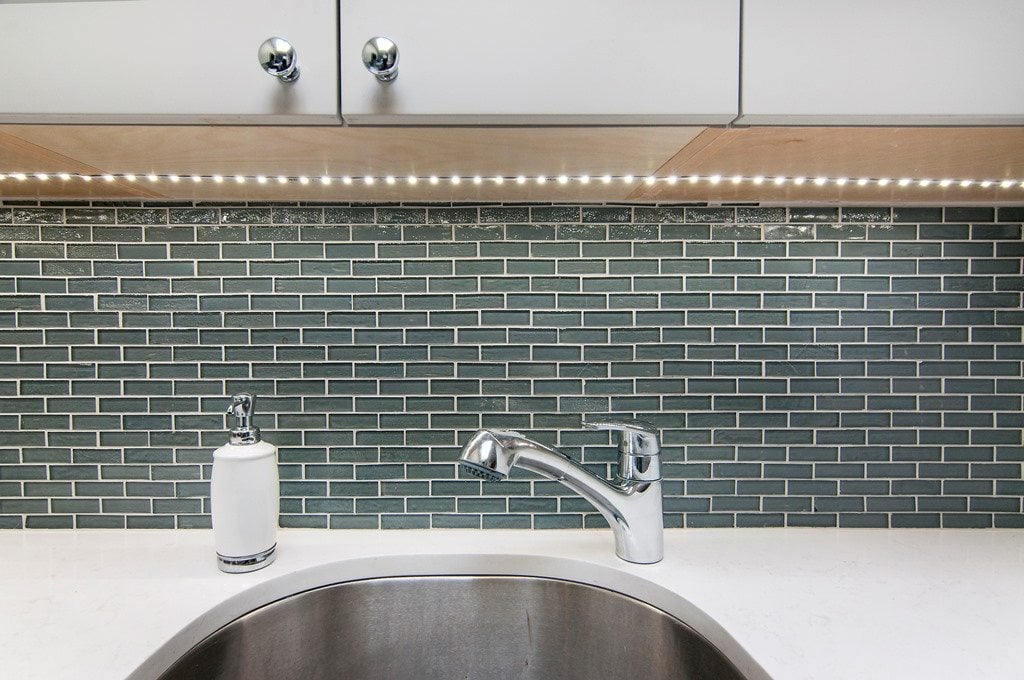 #1: Revitalize With New Lighting
While a fresh coat of paint and trim will tackle any dinginess on your kitchen walls, new lighting is the best most effective way to brighten your kitchen. Good lighting will not only make your space feel brighter, but also more cheerful and much easier to work in.
To achieve more luxurious and opulent lighting, start by swapping out smaller mounted lights for brighter or larger energy-efficient fixtures. You can also add under cabinet lighting. By adding under cabinet lighting or task lighting to your counter space, you can add brightness without a major expense. Most under-cabinet lights are hard-wired when installed in new homes, renovation or remodels, but for a quick fix simply purchase a model that can be plugged into the nearest outlet.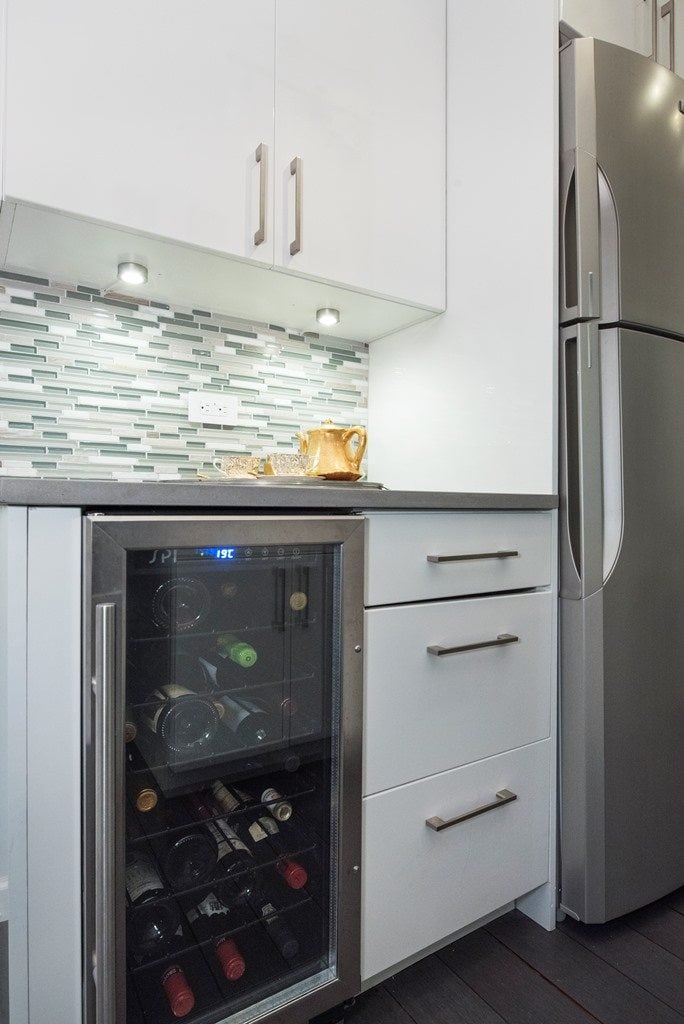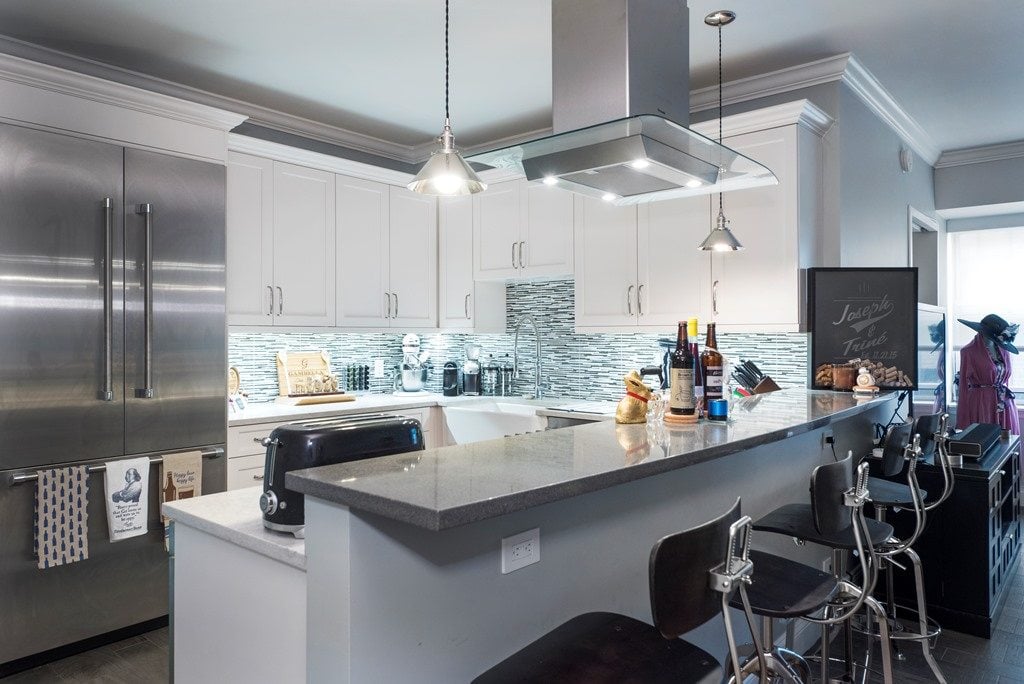 #2: Add Architectural Elements
Adding good quality trim, such as baseboards, crown molding, or door and window casings can make any home look instantly more expensive and luxurious. Baseboards serve as a visual foundation for the room. Crown molding will help draw the eye up to the ceiling. Door and window casings frame the entryways and create visual interest.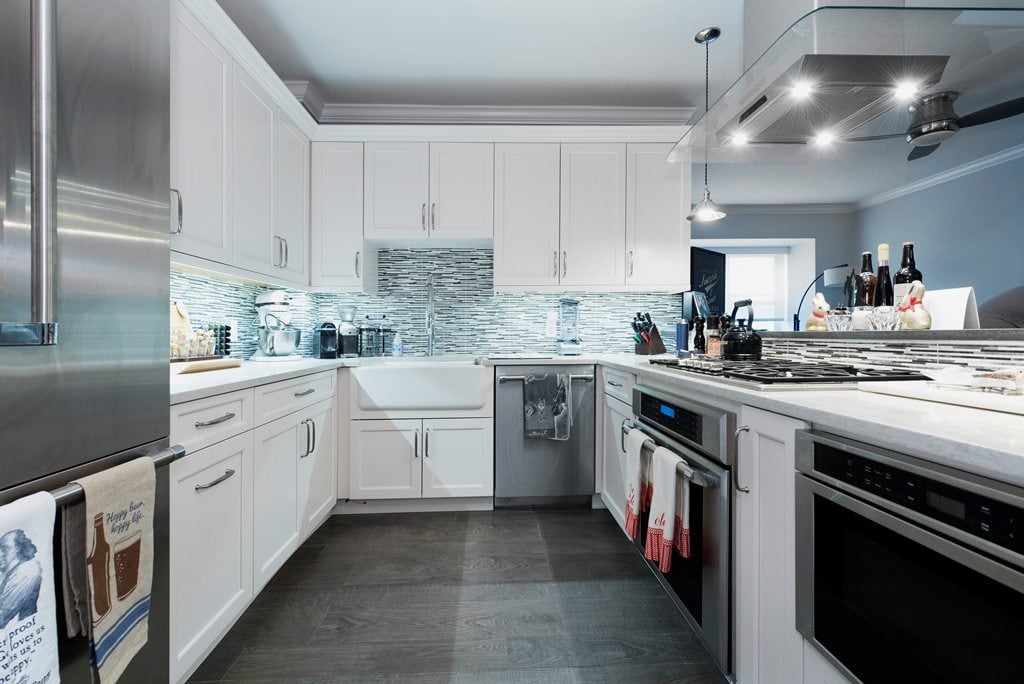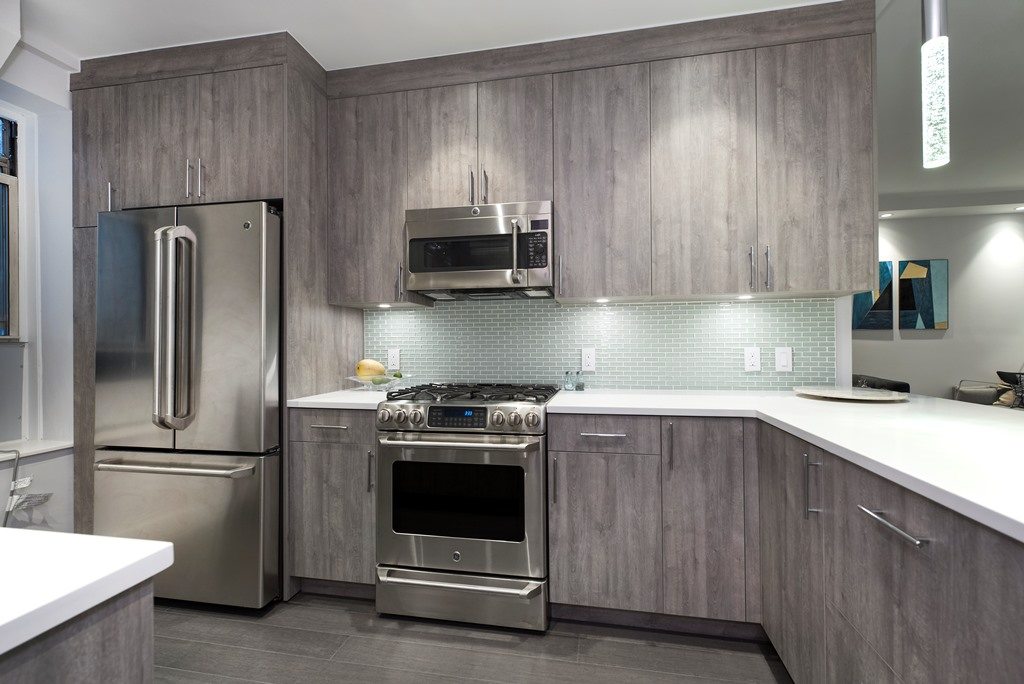 #3: Indulge in Appliances
Appliances with a sleek and luxurious appearance can instantly elevate any kitchen space. The good news is, that you can find them at almost any price point.
If your home is in the high price range, it's good to maintain the same quality throughout. However, it's not necessarily true for low-to mid-range homes. Splurging on new appliances won't necessarily put lesser-quality appliances in the shade. You can accomplish a high-end look without the price by combining a professional stainless steel range with a lower-priced stainless steel refrigerator.
The simplest appliances you can replace are the refrigerator, range and dishwasher. However, before you purchase any new appliances you should take measurements of your existing cabinets or your existing countertop depth to be sure your new appliances will fit perfectly in your current space.
PRO TIP: When measuring for new appliances, also consider the width of entryways and hallways. This way you won't run into trouble when your new appliances get delivered.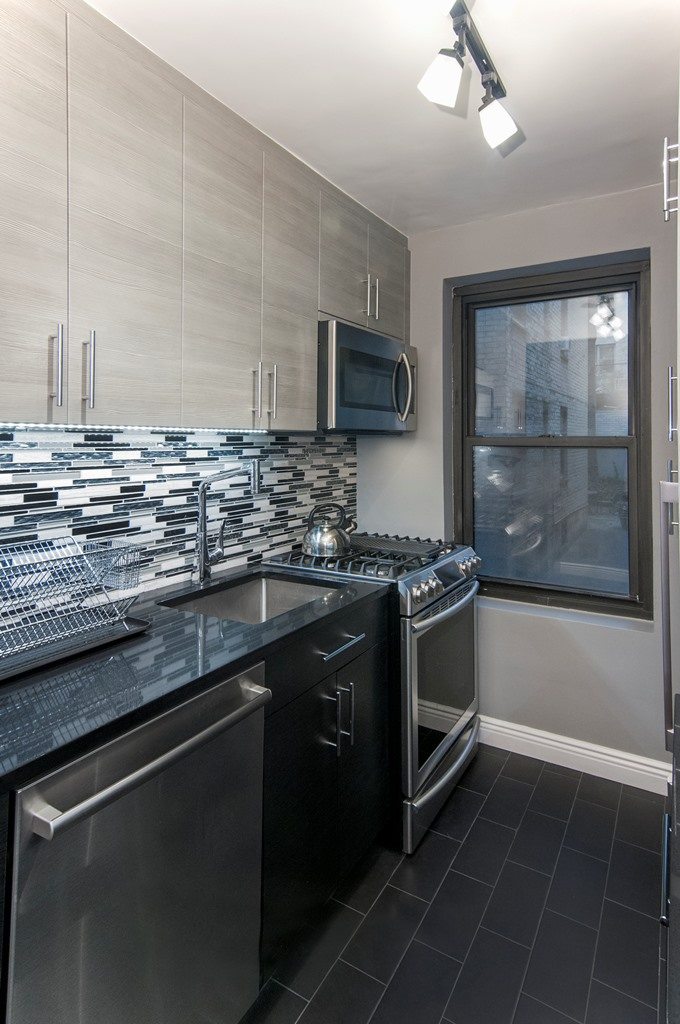 #4: Design a Stunning Backsplash
A tile backsplash commonly covers the walls from the counter to the underside of the cabinets and in some cases continues around the sink, windows, and onto other walls. In some luxury custom kitchens, you can find either monochromatic or custom-designed backsplashes in glass or tile.
An amazing way to add luxury to your kitchen is by designing a backsplash. One way to do this by adding patterned tiles; you can find tiles that are 12 inches by 12 inches with a mesh backing for easy installation.
Another option is to mix up the tile shapes or add individual decorative tiles to your standard backsplash for an element of uniqueness. You can adjust the height or any border during installation so it doesn't interrupt the current outlet or switch locations. Also, be sure that all the tiles you do decide to use are all the same thickness.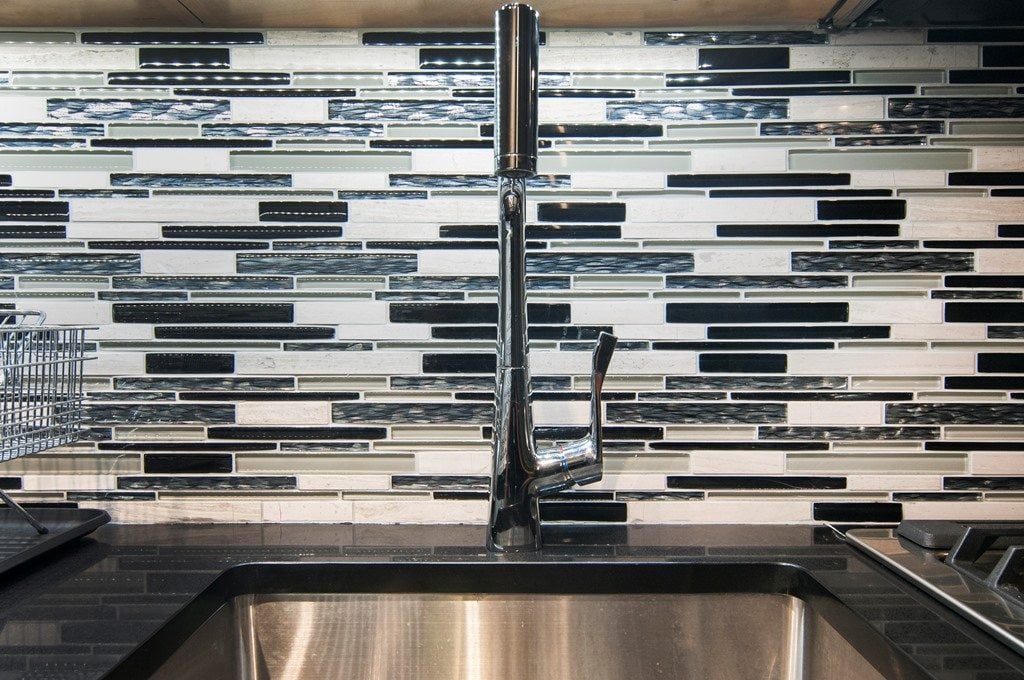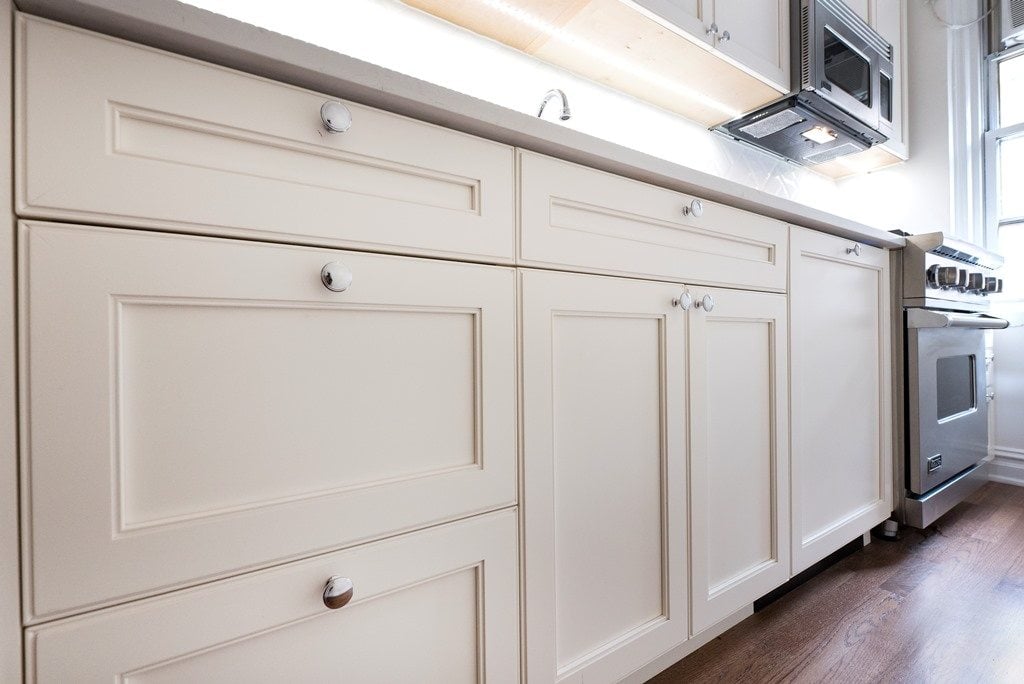 #5: Don't Hold Back on Knobs
One of the simplest and inexpensive ways of updating your kitchen is by replacing your cabinet hardware. They can add beauty and uniqueness to your kitchen space for little investment.
The knobs you choose are important. If you choose knobs that are very inexpensive they most likely will have to replace within two years. Instead of searching for a specifically priced knob, you should be looking for size and weight. A lightweight knob may be hollow in the middle or it may have been made with cheap material. Note that there is a significant weight difference between acrylic and glass knobs.
For easy installation you should choose knobs with considerably larger screws; the existing screw hole may be damaged over time and you will need a bigger screw to get a good grip in the wood.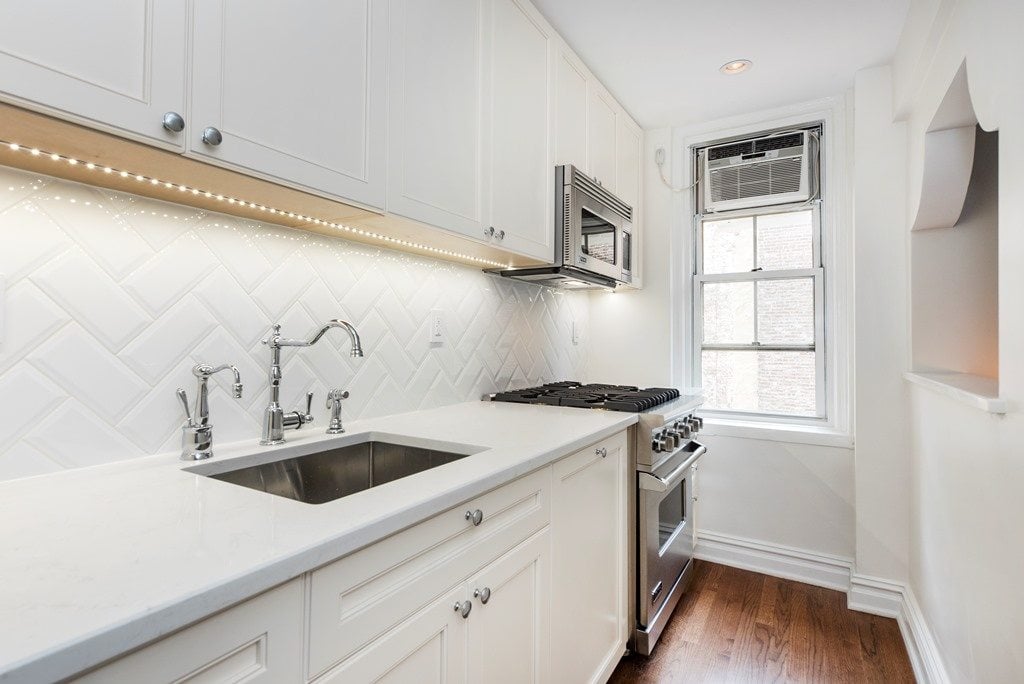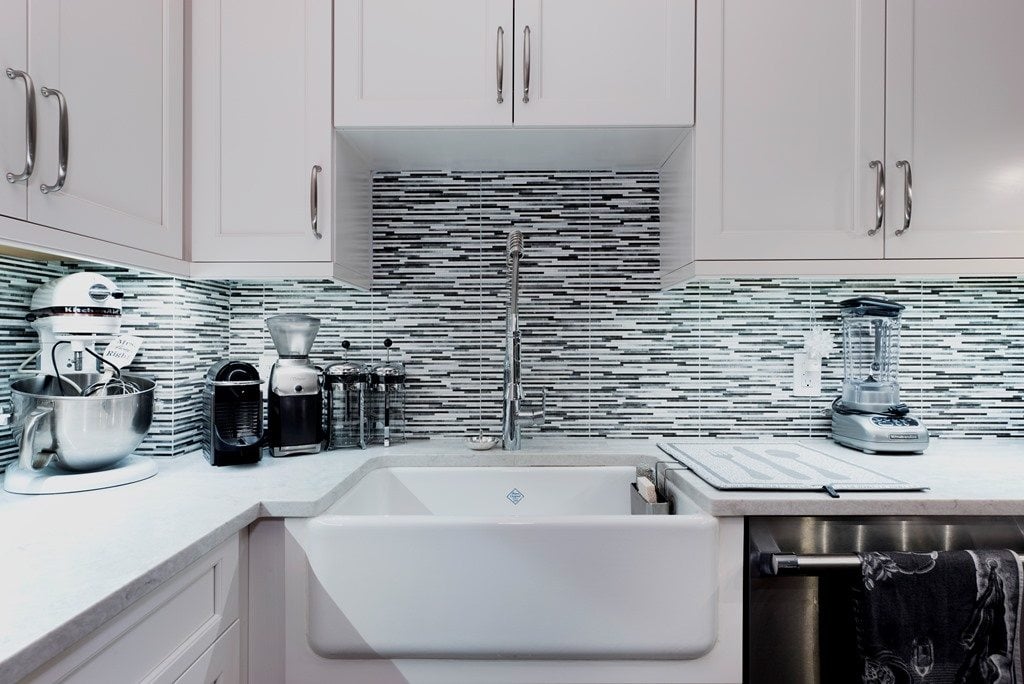 #6: Plan Your Purchases Wisely
Updating your kitchen may have a domino effect and require other repairs that you weren't anticipating. It's important to plan for unexpected repairs, such as if your flooring, cabinets, countertop, electrical or plumbing needs professional help.
Replacing flooring requires removing and moving your existing appliances and kitchen layout. Countertops and cabinets don't usually survive relocation. Each decision affects all the others. To avoid extra costs and delays, plan carefully! Taking a step back and concentrating on the rational order of repairs and improvements will allow you to identify those you can tackle yourself. If needed, bring in an experienced contractor to help you plan the project.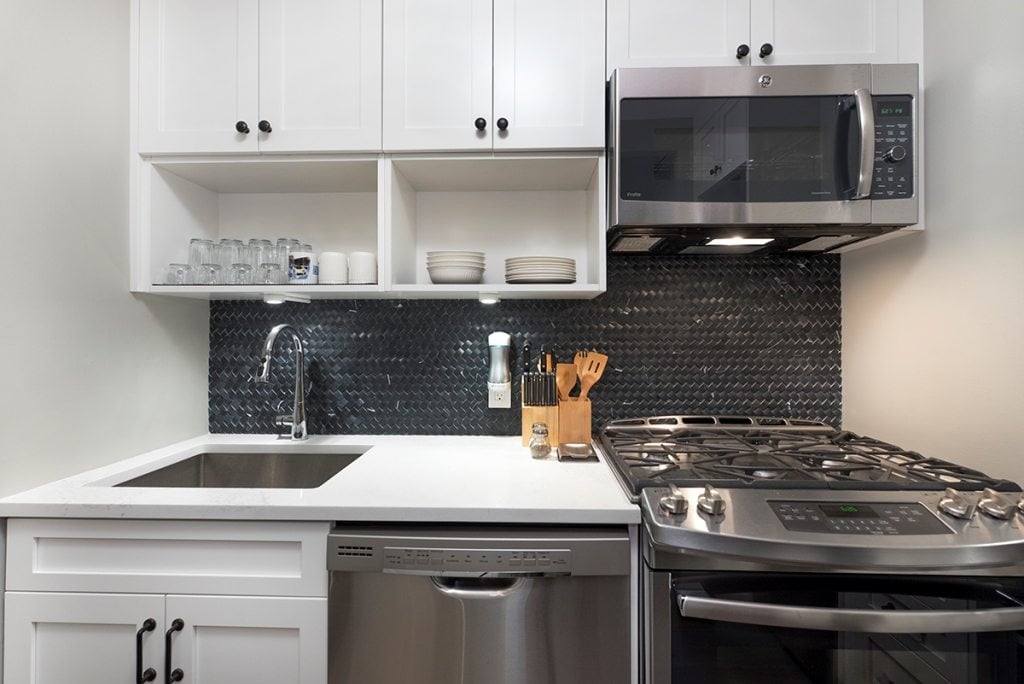 #7: Stage Like an Expert
Use decorative items like you would find a style magazine to spruce up the style in your space. Adding stools, decorative plates, rugs, and flowers can add elegance to your home without lifting a hammer.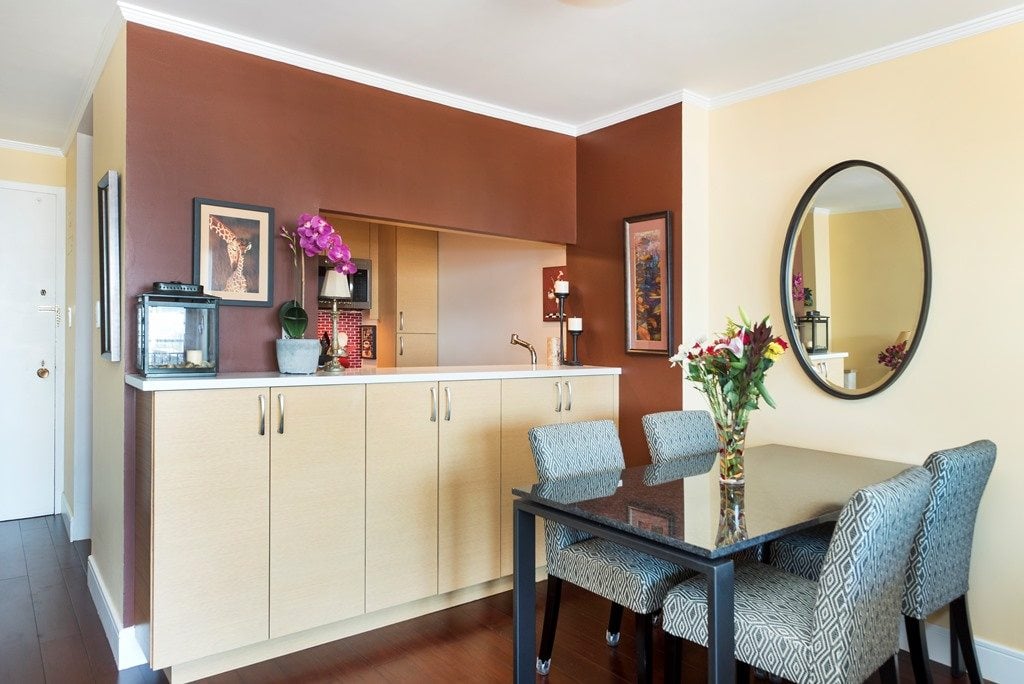 You can make your kitchen feel brand new without breaking the bank or losing your mind. Use these simple tips to refresh your kitchen space.
. . .
We hope you found this bit of information helpful, inspiring, and motivating toward making plans to renovate your kitchen and bathroom.