Home Inspiration
Open Shelving Design Ideas for Your NYC Kitchen
By Tiffany Smolick
January 20, 2023
Open shelving is a contemporary design trend that continues to remain popular in New York City apartments. When done correctly, open shelving is a great way to add simple storage space or create the perfect opportunity to display your decorations. The key is to not clutter the shelves! If there are too many items or a random assortment of things, open shelving just looks drab. MyHome designers and contractors know the perfect way to incorporate this design concept into almost any New York City kitchen remodel. Check out a few of our favorite examples:
Display Decor with Neutral Open Shelving
If you have spent time lovingly and meticulously collecting fine art, ceramics, or vases, then you can use large neutral shelves to display these pieces. It's best to install the shelves higher up on the wall to keep these valuables safe and away from any cooktop heat and food splatters. It's a wonderful way to add personality to your kitchen in an otherwise tricky space to decorate.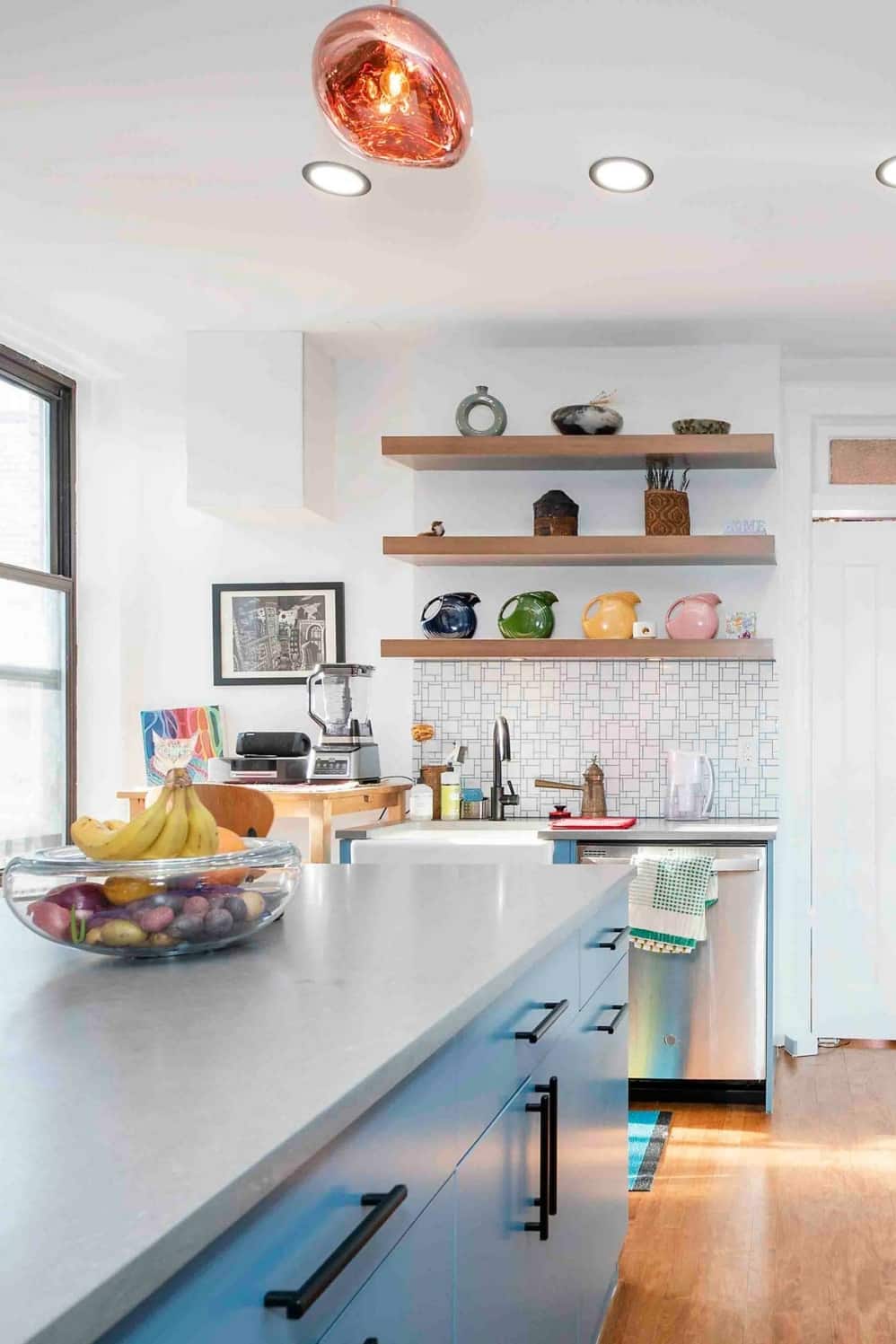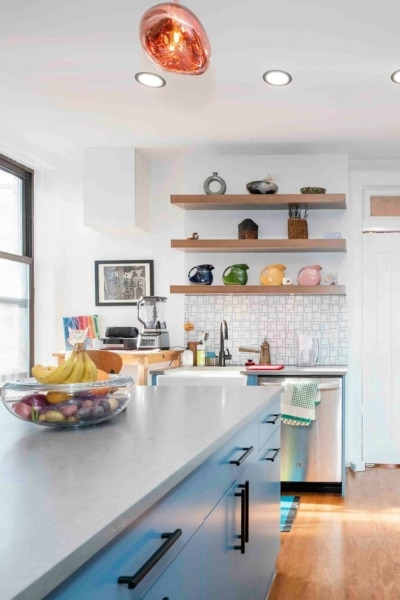 Makes Use of Small Spaces with Open Shelving
Super stylish cubbies mean you can easily access kitchen tools and lightweight appliances that your family uses frequently. These are perfect for that colorful tea kettle you adore so much, a large mixing bowl, or a few juice pitchers. Ideally, these visible tools would add artistic value to your space and mix into the design of the kitchen. Cubbies add a small layer of protection with the closed-off sides since they are taken on and off the shelf many times. No slip-ups here!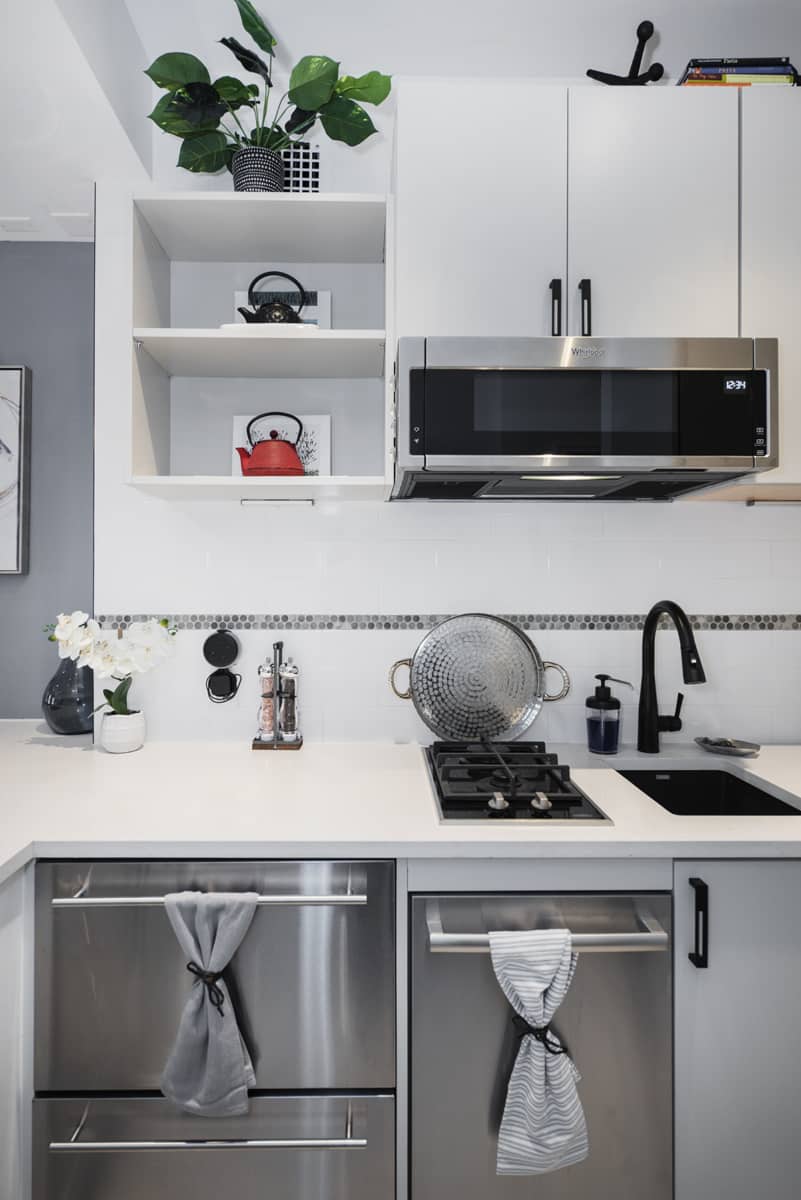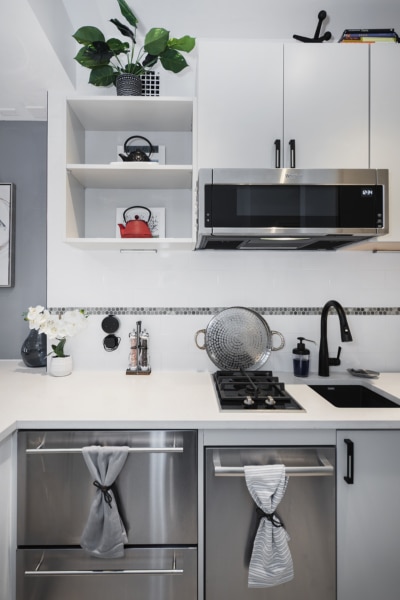 Create a Bar Area with Open Shelving
In New York City apartments, copious amounts of space are a luxury few can afford. In the small studios that many folks inhabit, the space for a bar cart might even be in short supply. Those that fancy a martini after work still has options. Just focus your attention upwards. A couple of small pieces of wood installed on the wall can be a very stylish bar area for your kitchen.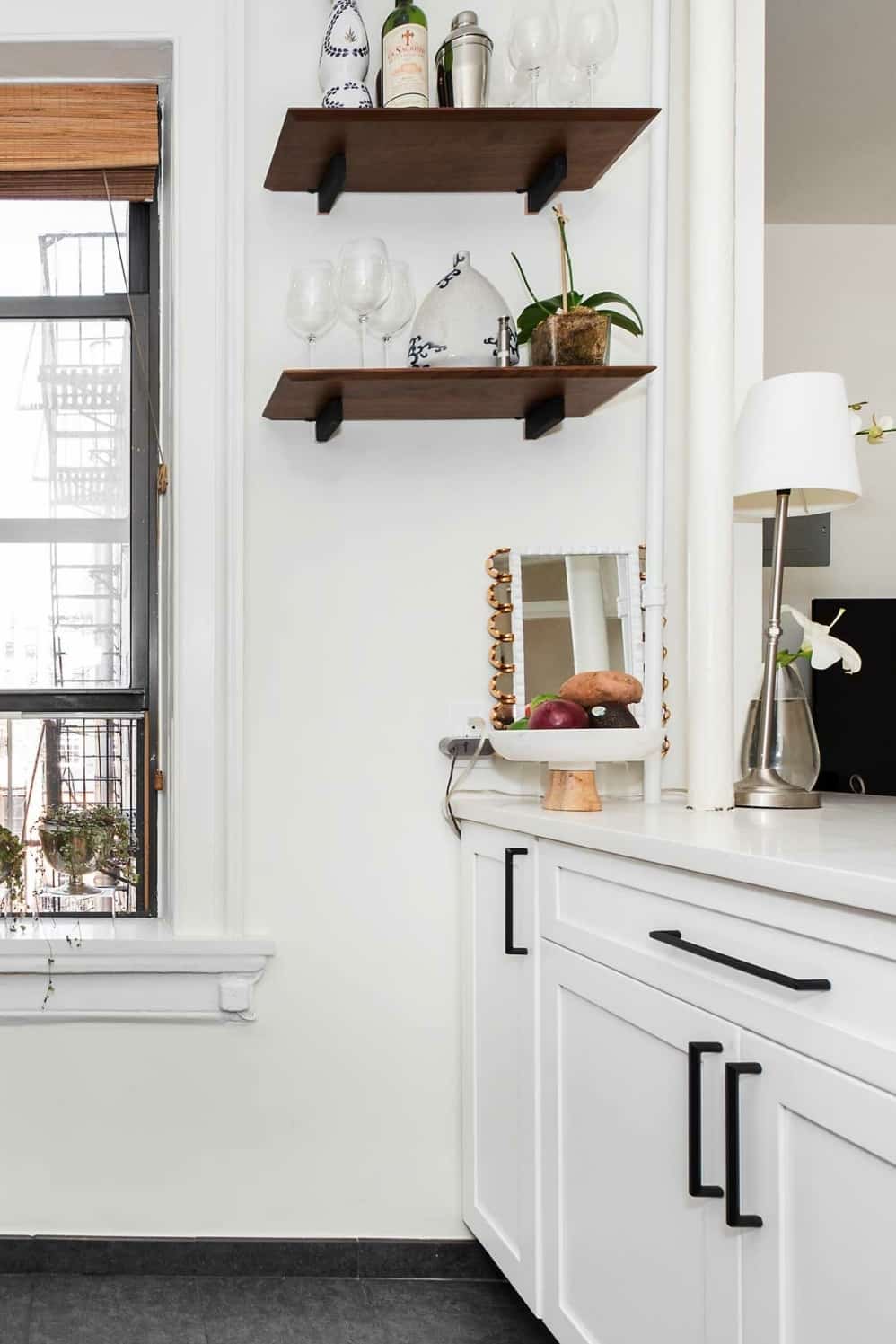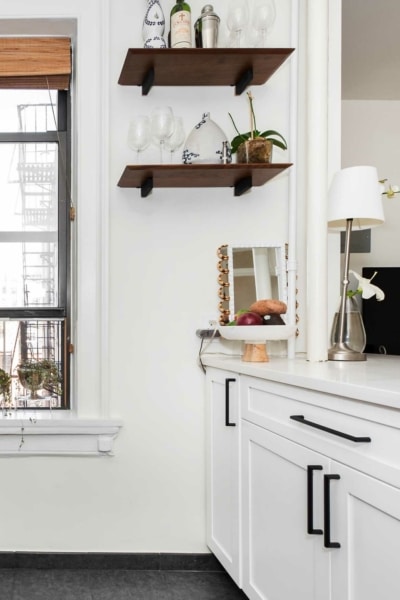 Create Over The Sink Storage with Open Shelving
Grab dishes and glasses quickly with open shelving over your kitchen sink. All of these items should be matching and of the same color scheme to keep in line with the design style. Mix-and-match dishes will just look like clutter. Furthermore, this type of storage for your dishes means easy cleaning because it's a simple swipe of a sponge or rag right from the sink area.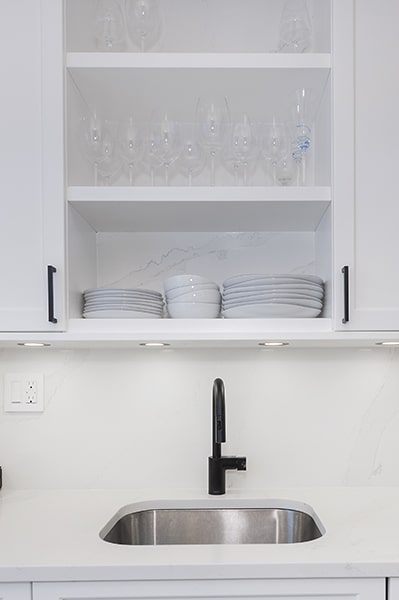 Create a Cooking Inspiration Station with Open Shelving
Amateur chefs will rejoice at having all of their beloved cookbooks in one spot right there in the kitchen. A bookshelf in this space is a new idea that will give guests and yourself something to discuss during dinner parties.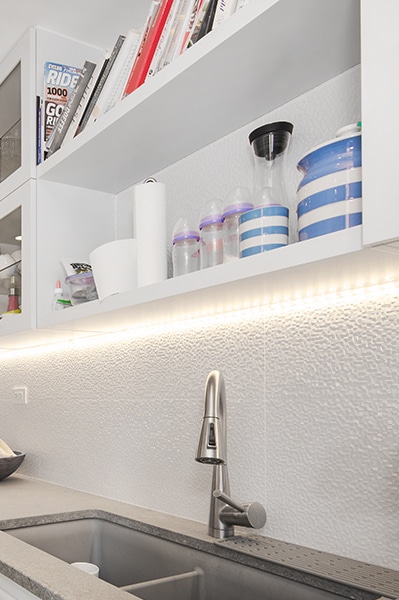 Kitchen Design Ideas With MyHome
When it comes to the design and renovation of a kitchen in NYC, MyHome stands out unbeaten in the industry. We understand that a kitchen is a place where the heart of home resides and also a focal point of daily life. More than any room inside your home, the kitchen seems to be the place where you spend more time when at home. Let's work together to make your dream kitchen come true today! Schedule a free design consultation now.