Home Planning & Renovations
Small Bathrooms That Will Motivate You to Downsize
By Tiffany Smolick
January 12, 2023
Designing a tiny bathroom is more difficult than it seems. A small space has its limitations and can present many challenges. Most NYC apartments have small bathrooms, and the good news is the team at MyHome Design + Remodeling are experts at designing small spaces and know how to maximize every inch of your space.
Below are our top 5 design choices that will make your small bathroom fabulous.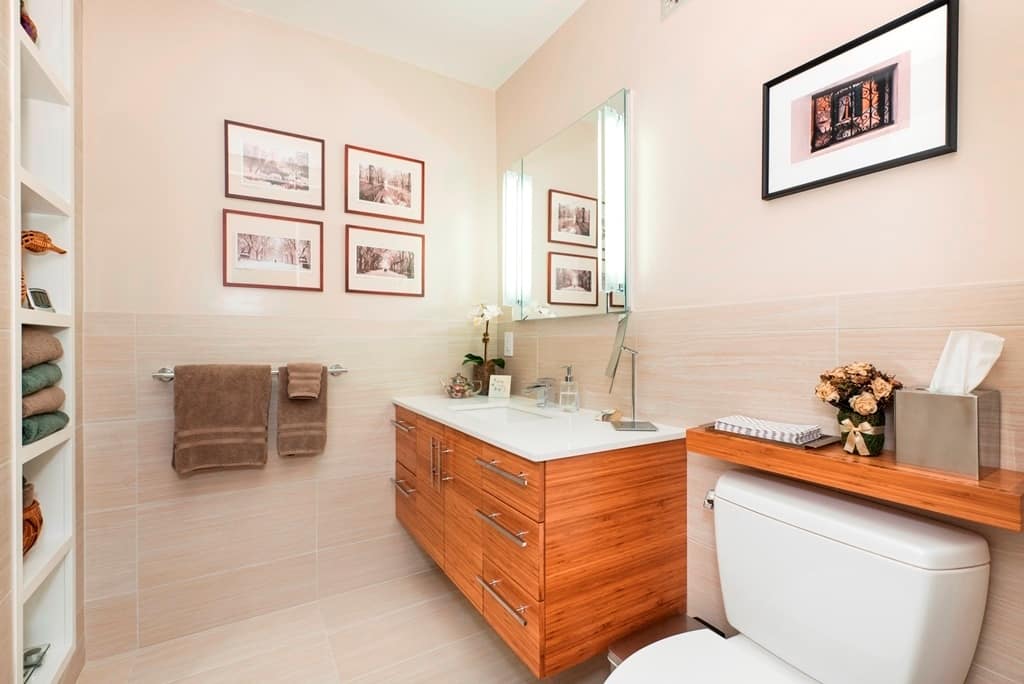 #1: Tile the Entire Wall
Most times only half the wall in the bathroom is tiled especially in small spaces. A small bathroom is a perfect spot to take the tile up to the ceiling. Tiling to the ceiling will draw your eyes up and will help to make your space feel much larger than it really is.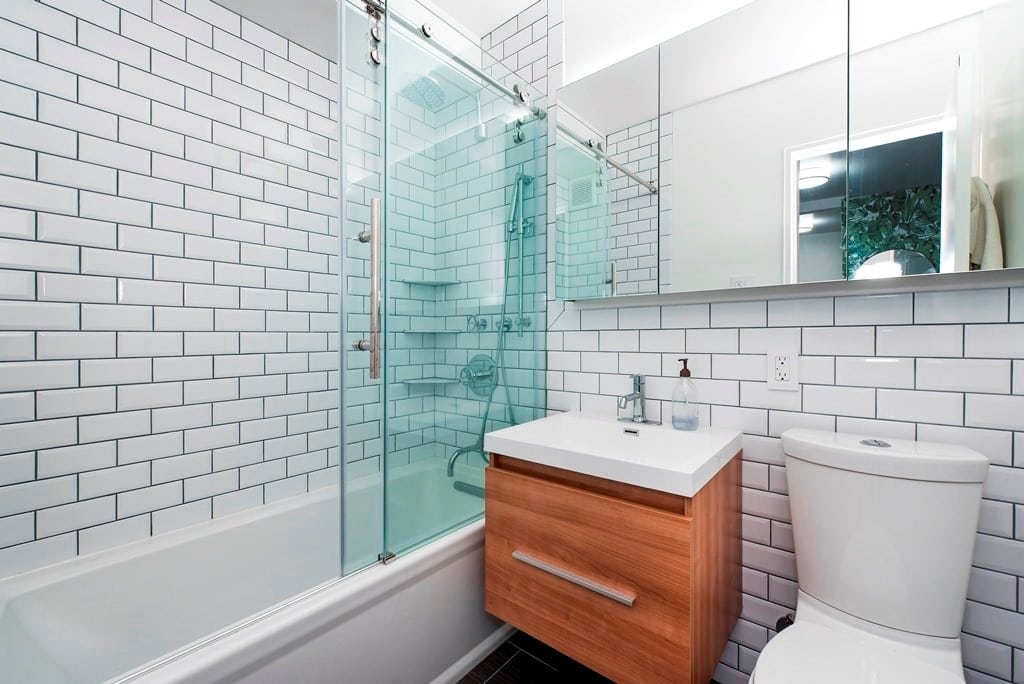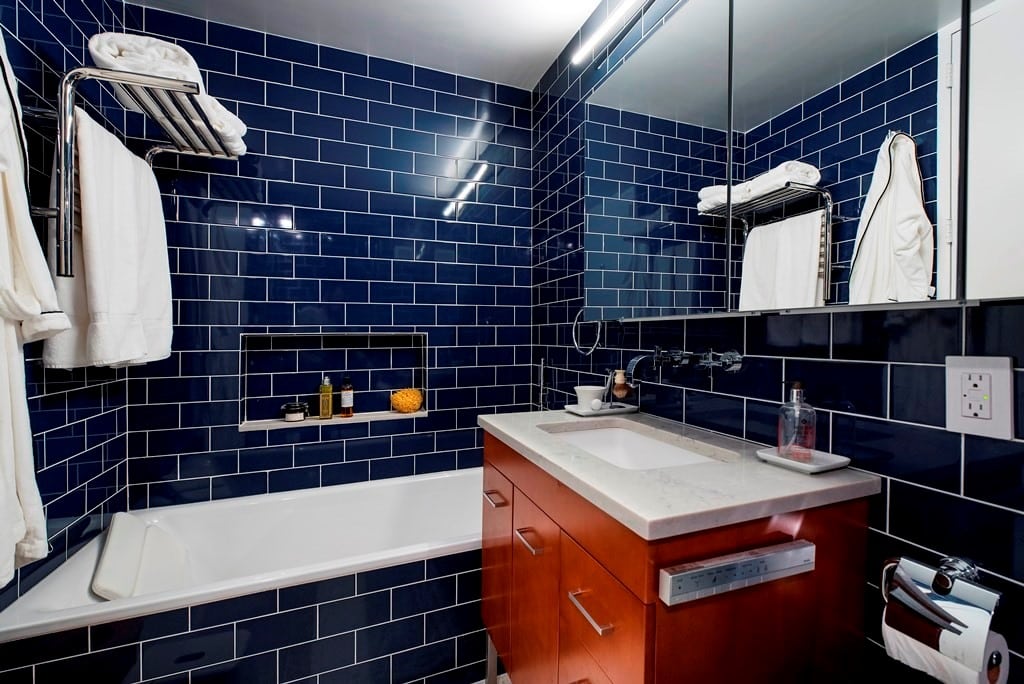 #2: Wall Mounted Toilets
Picking the ideal toilet for your bathroom is not the first thing homeowners consider. However, choosing a proper toilet is just as important as any other element in your bathroom renovation. You can save space on both the floor and legroom if you use a wall-mounted toilet; if your bathroom has the space to accommodate this type of toilet.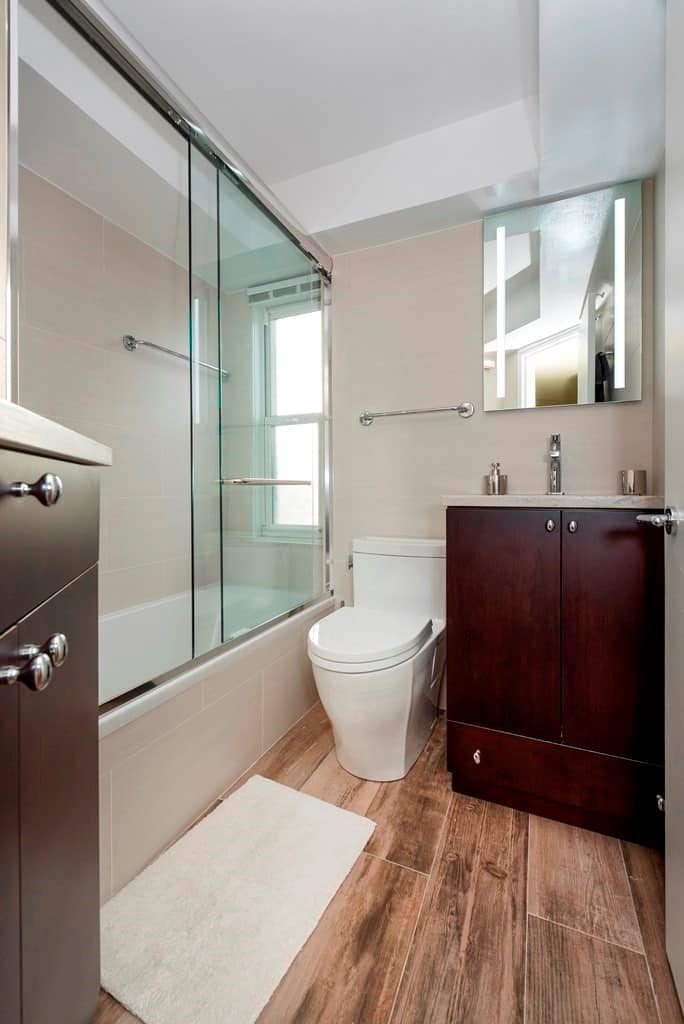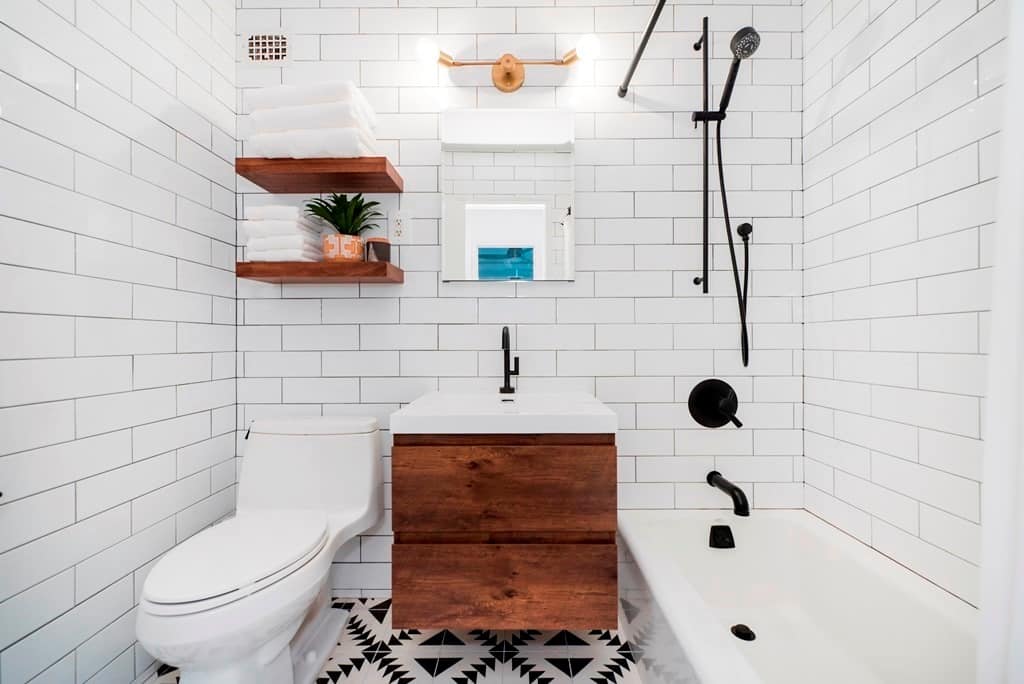 #3: Ditch the Tub
Whether you need more room in your bathroom or if you're trying to create the impression of it, a walk-in shower is a perfect design choice. In bathrooms that have low ceilings or are narrow. By simply removing the bathtub, it will open your space and allow you to create something gorgeous. Installing a beautiful glass standing shower will give your space a brighter and larger appearance because there will be no optical interruptions.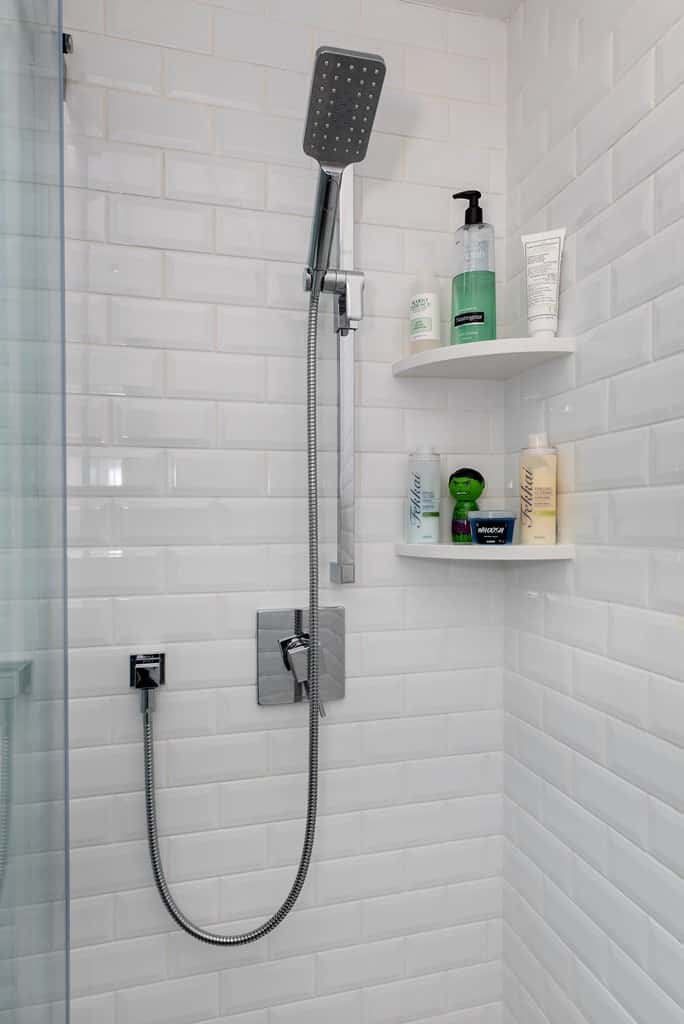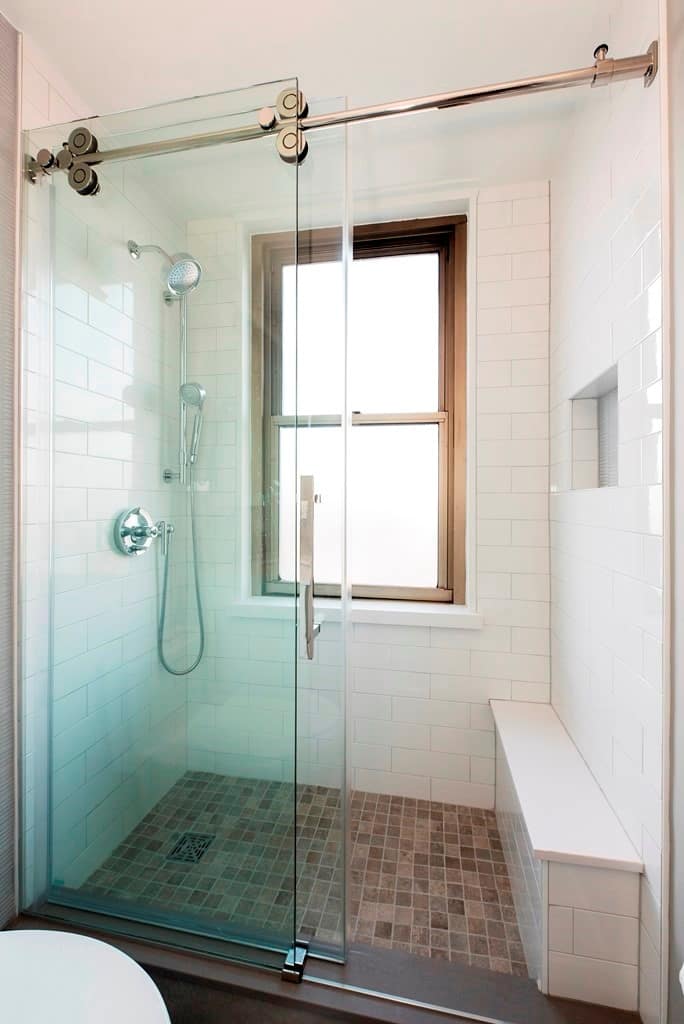 #4: Build Storage
Even if you have a tiny bathroom, you can still have function and storage with the right design. Use all the space available to you, your wall space is prime real estate. Open shelving can transform your limited space because you can take advance of your entire wall space. You can go as high as you can with your wall shelf.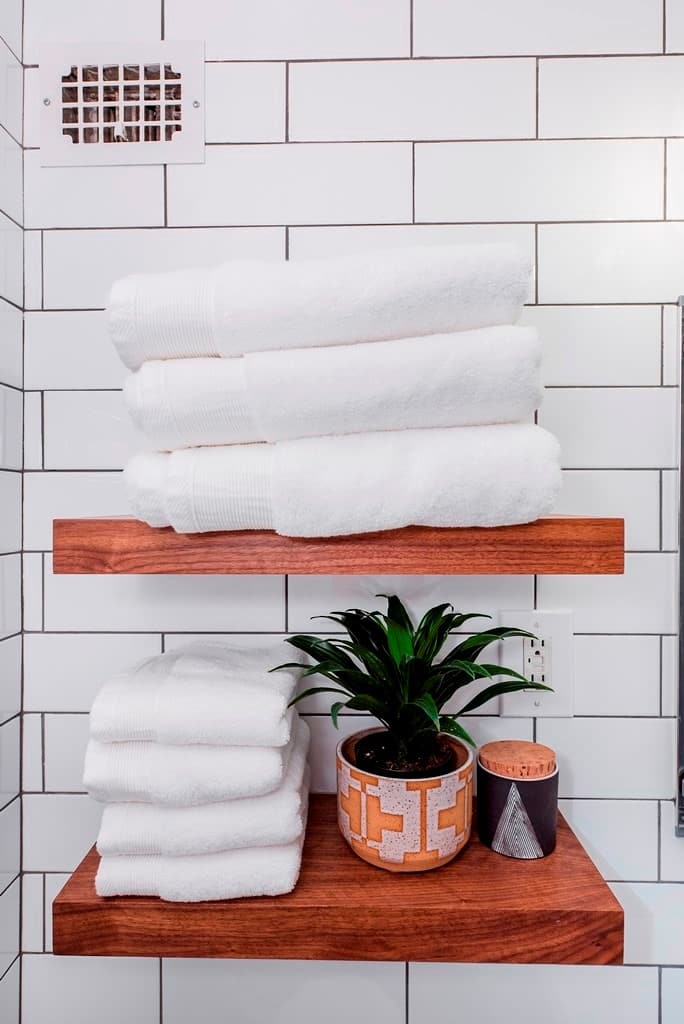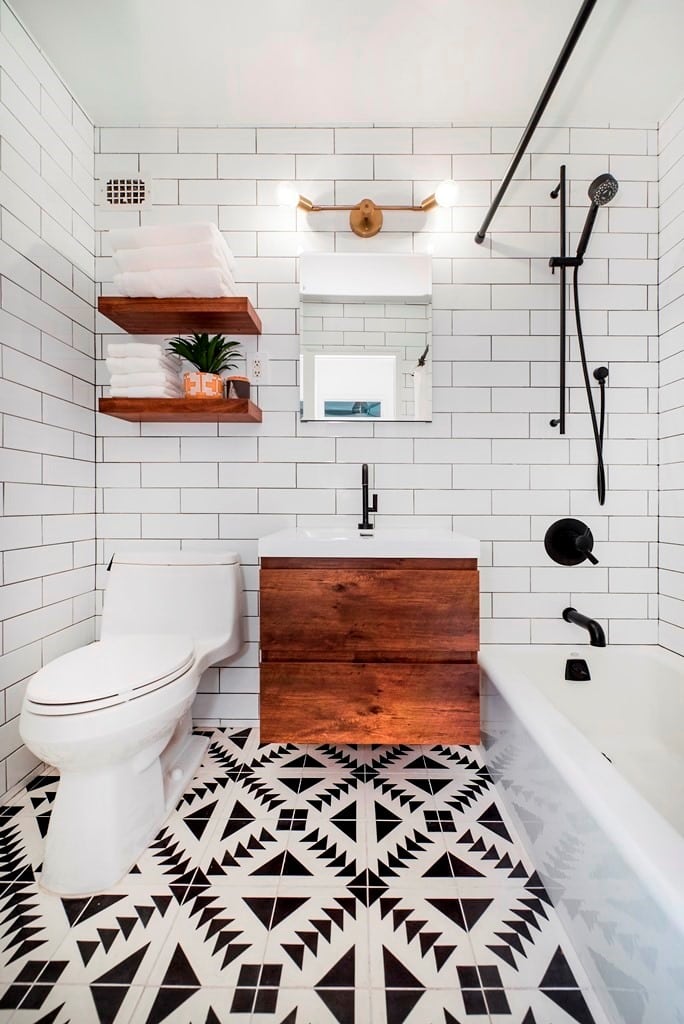 #5: Vanities with Storage
If you need a lot of storage, you can opt for a vanity that has built-in storage. Furniture like vanities will be the perfect option, vanities with a lot of drawers to put all your toiletries discretely is a perfect option. You should also consider vanities that have legs and lift the vanity off the floor. This allows space to accommodate either a basket on the floor or open shelving on the wall above the vanity. The best part of using furniture like vanities is its traditional appearance serves as a foundation for your bathroom remodel.
We invite you to consider these 5 small bathroom design tips to open up a world of possibilities for your home.
. . .
We hope you found this bit of information helpful, inspiring, and motivating toward renovating your kitchen and bathroom.
At our NYC kitchen and bath showroom, you will find everything you need for your bathroom remodeling project. If you're ready to renovate, we're happy to help you through the process! Contact us and get your bathroom remodeled!