Home Inspiration
7 Small Space Design Ideas Every NYC Apartment Needs
By Tiffany Smolick
Most people who live in New York City can agree that living in a small space doesn't mean you have to sacrifice style. Even in the smallest of spaces, comfort and ambiance can be large on design. If you follow a few simple ideas, you can achieve the conveniences of any normal-sized apartment with style.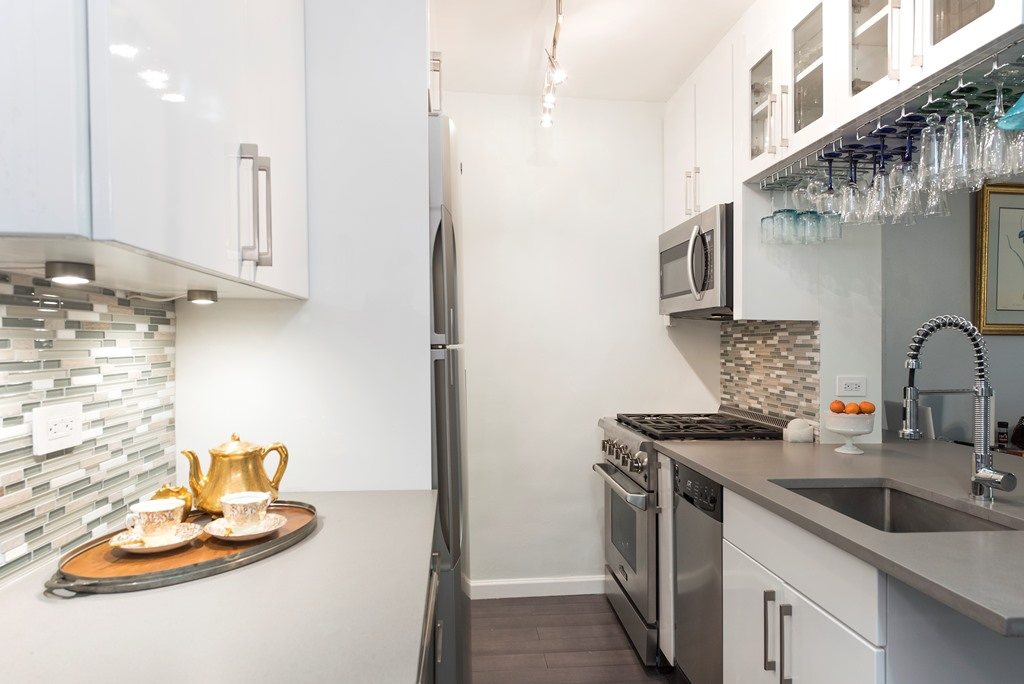 Idea #1: Stick to Small Furnishings
Make your square footage seem larger with purposeful furniture choices. This method can transform your space into a simple, but gorgeous one without leaving it feeling crowded. Choose furniture pieces with a light footprint. For example, opt for a love seat in eye-popping color, so it's convenient and stylish.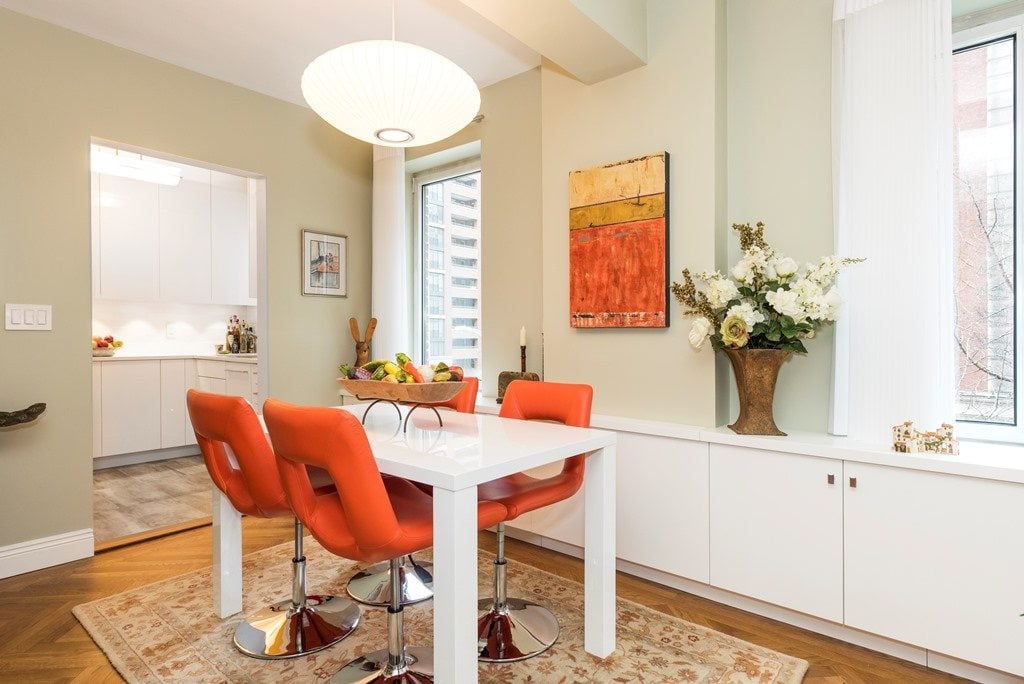 Idea #2: Use Walls Wisely
Free up space by placing furniture against the walls. This opens up the space for walking and entertaining. By placing your sofa against the wall and placing your dining table at the far end corner of the room, you can create a chic focal point for your space.
Instead of having large lamps taking up space, opt for a beautiful wall sconce or lighting that can be hung from above. This saves valuable floor space.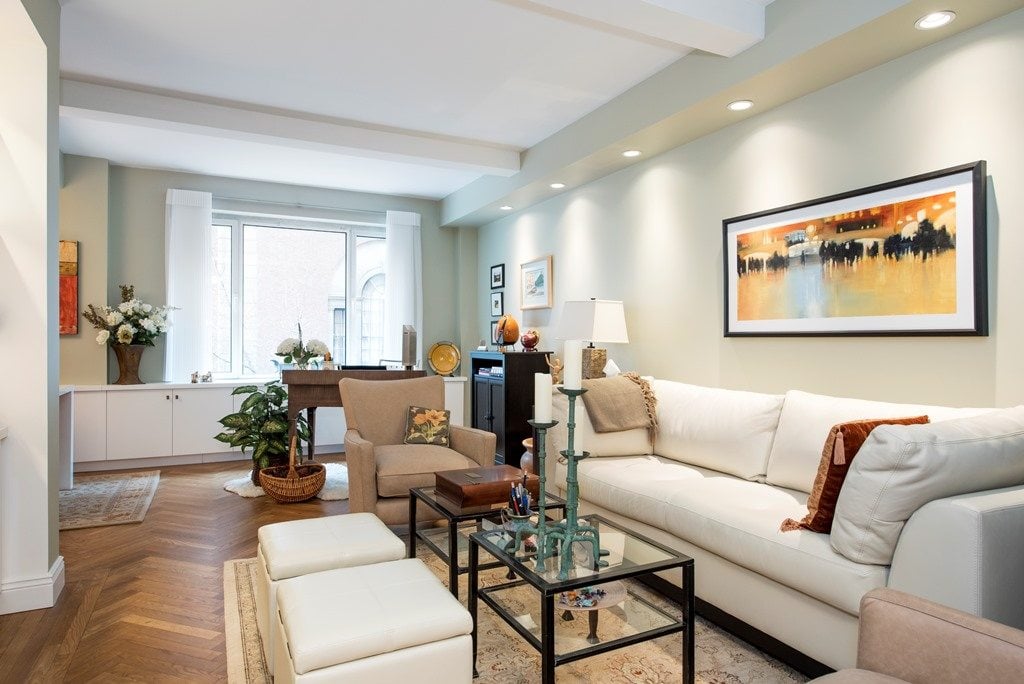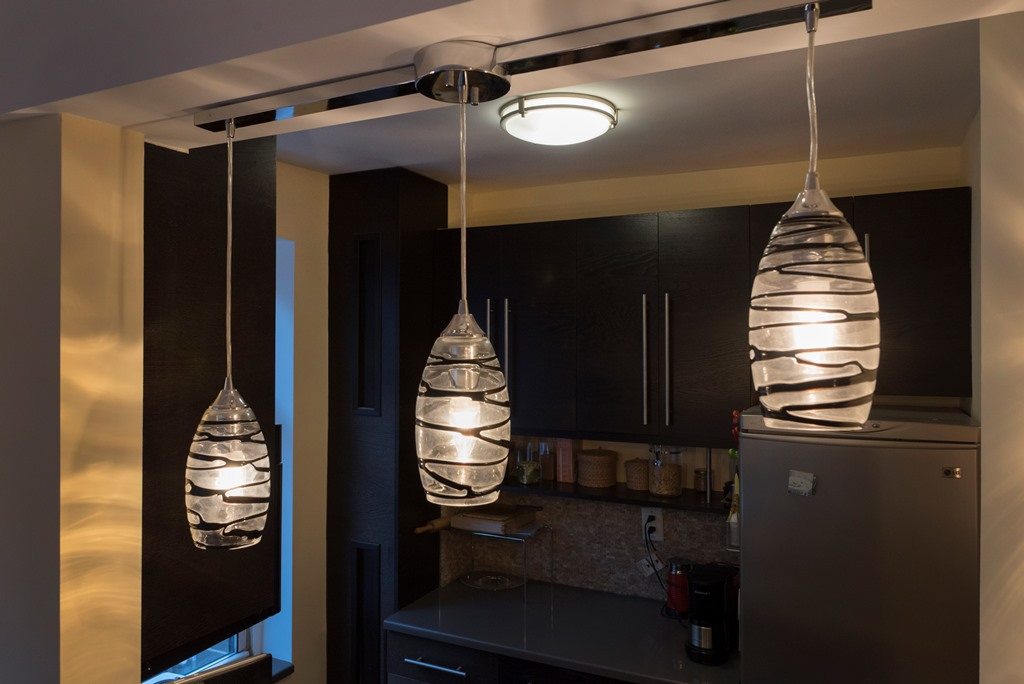 Idea #3: Give Your Space Height
Installing curtains above where the window starts will give your space height. It draws the eye up towards the ceiling. The same effect can be achieved by hanging artwork higher on the wall. The key here is to stick to bigger pieces of art rather than a gallery of small frames to avoid a cluttered look. These two simple design ideas trick the eye and stress the height of the room.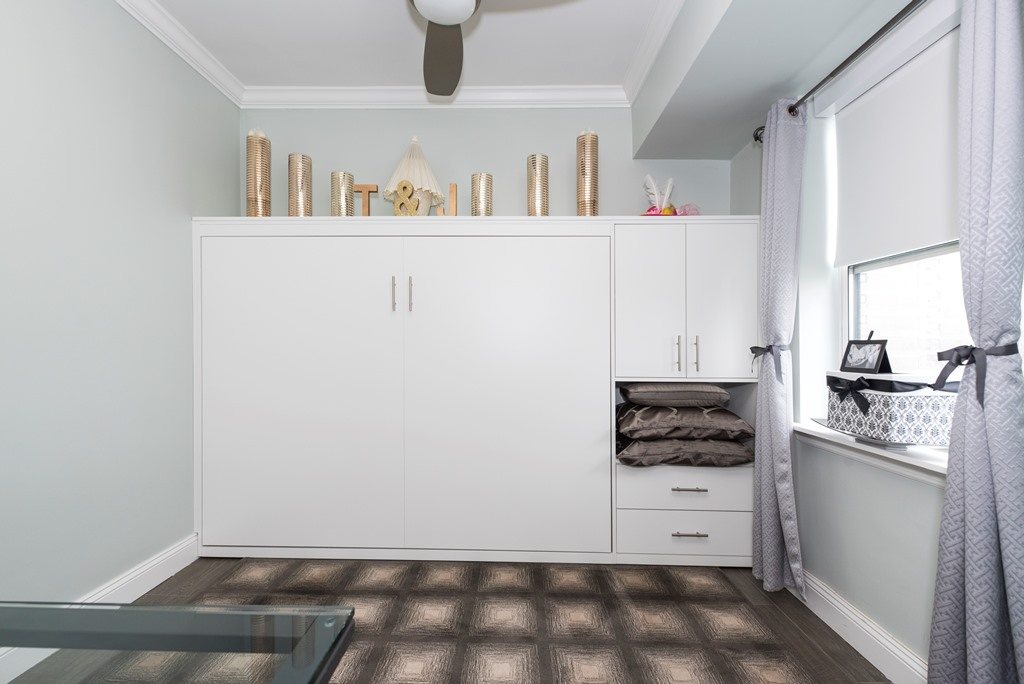 Idea #4: Choose Compact Appliances
City dwellers have so many dining options rather than cooking every day. This makes large appliances often unnecessary for homes with one or two residents.
Small kitchen appliances can make preparing your meals and cleanup easier and more convenient. High-end appliance manufacturers are making small-compact models, so even serious cooks will find something that fits the space and their needs.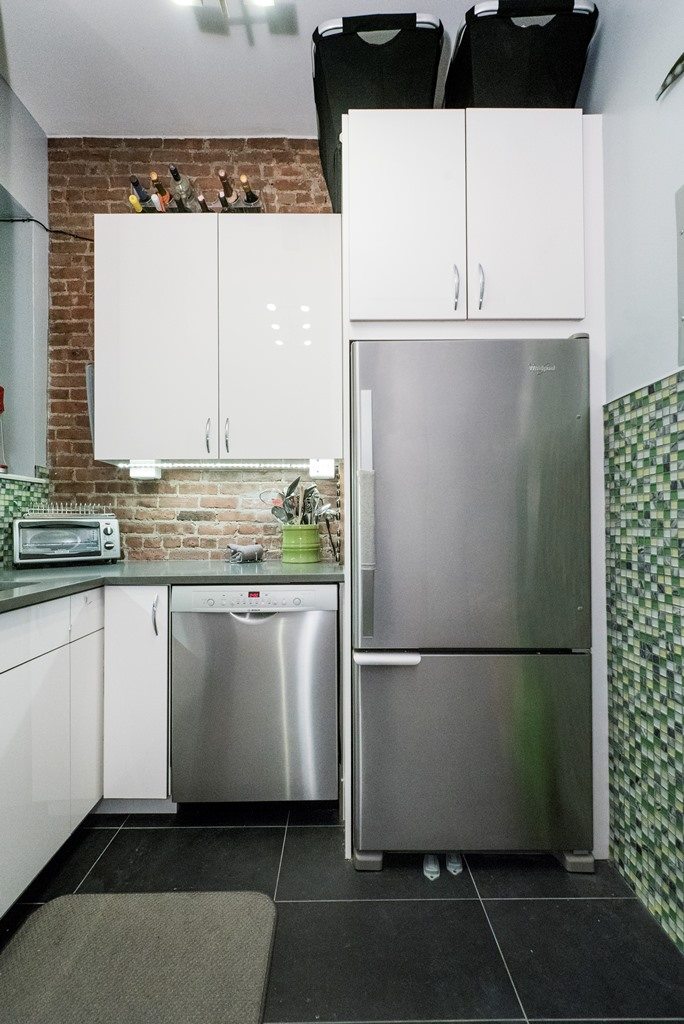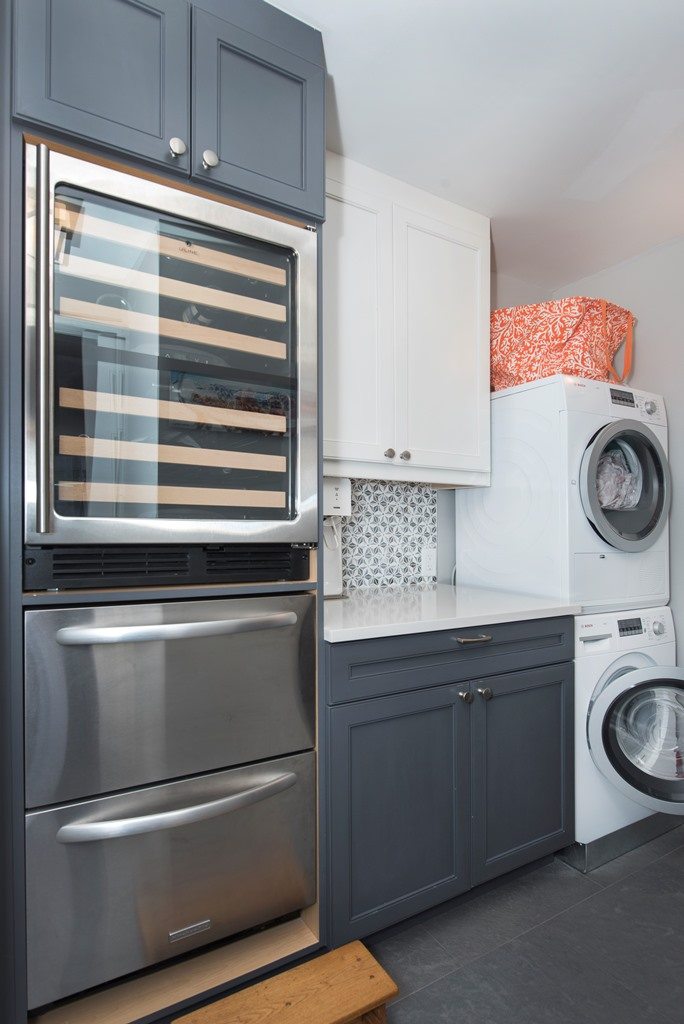 Idea #5: Live With Less
Living in a small space, it's key to pair down belongings to only the essentials. Small spaces inspire us to stay organized. Only keep things you truly love and can't live without.
Take this time to rid your home of old accumulations. In the bedroom, you can rotate your wardrobe so that off-season items don't take up precious storage space. Create storage bins with seasonal clothes so you can easily swap them out during the changing seasons. In the kitchen, you can pair down dishes to a few of each item. This clears space in the cupboards.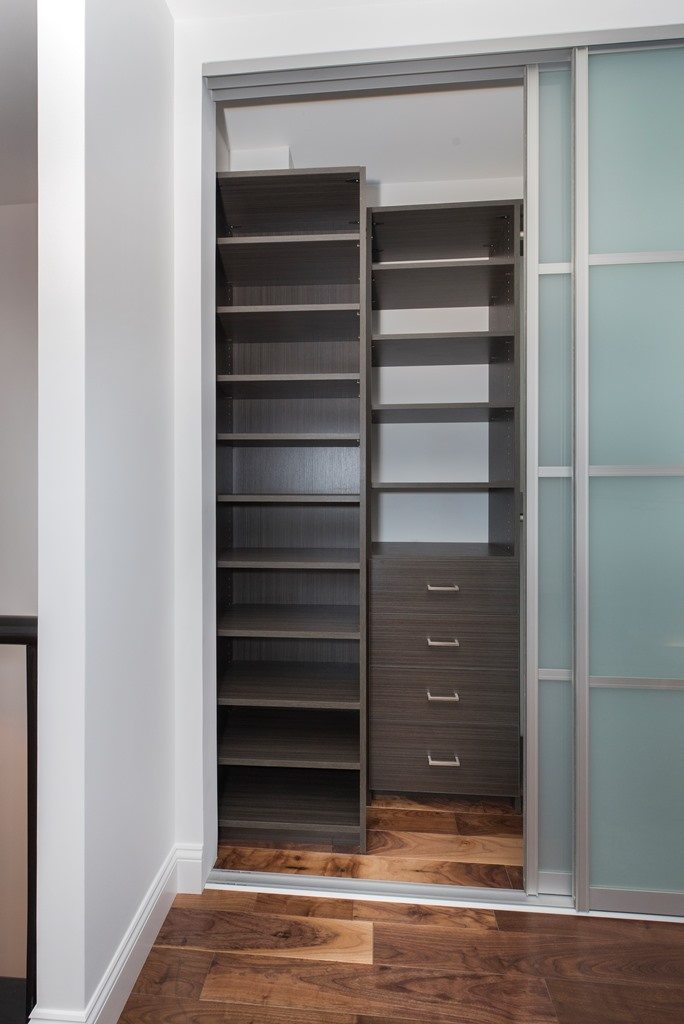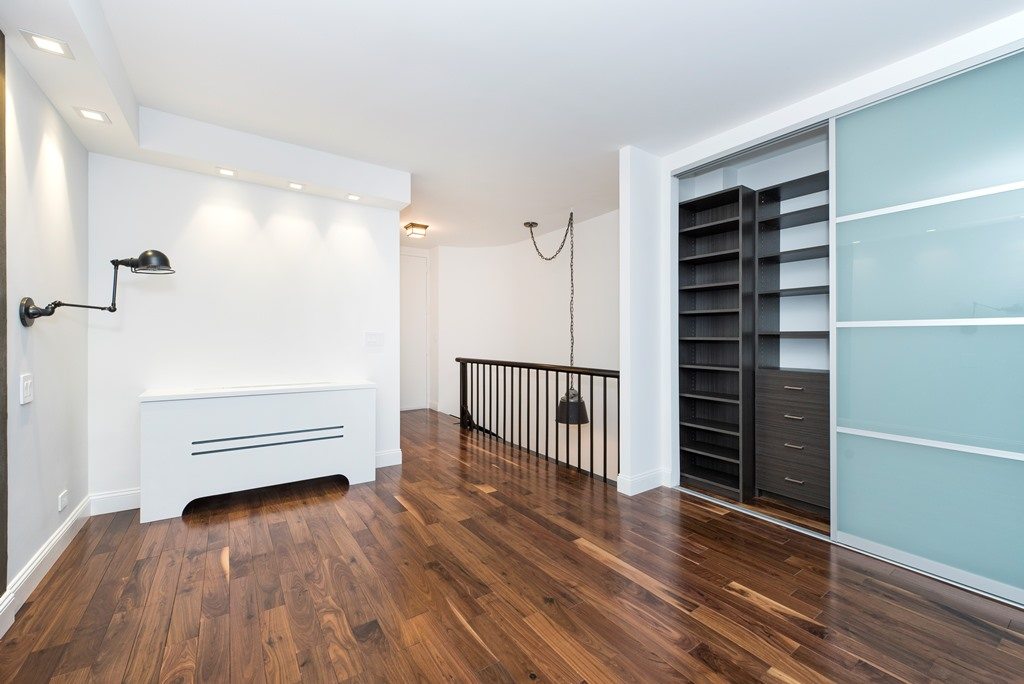 Idea #6: Use Vertical Space
It's essential to use any vertical space you may have. Not only will your storage increase, but it will also make the room feel bigger. Floor-to-ceiling built-in shelving is designed to be on the wall, offering a much more open floor plan.
If you have a small or blank wall, don't just hang up a calendar or artwork. Make the most of your existing space by mounting rows of cabinets or shelves from floor to ceiling. Don't stop at just one row of cabinets or shelves; use all the vertical space you have! In the kitchen, the same idea works equally well when installing racks for glasses or pots and pans.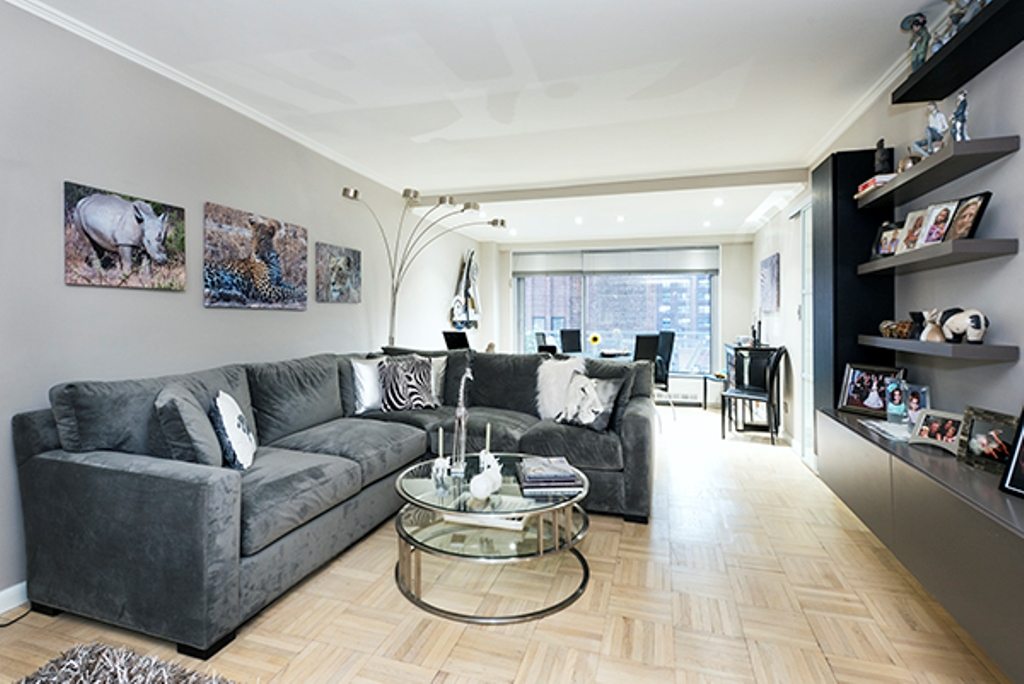 Idea #7: Be Wise With Colors
You can visually enlarge a small room by keeping the color palette monotone. Light colors and neutrals are always a classic option for small spaces. Thankfully, that doesn't mean you can't have bold colors with your accessories and furnishings. The key is always to balance out the neutrals with bold colors so that the room is not overwhelming.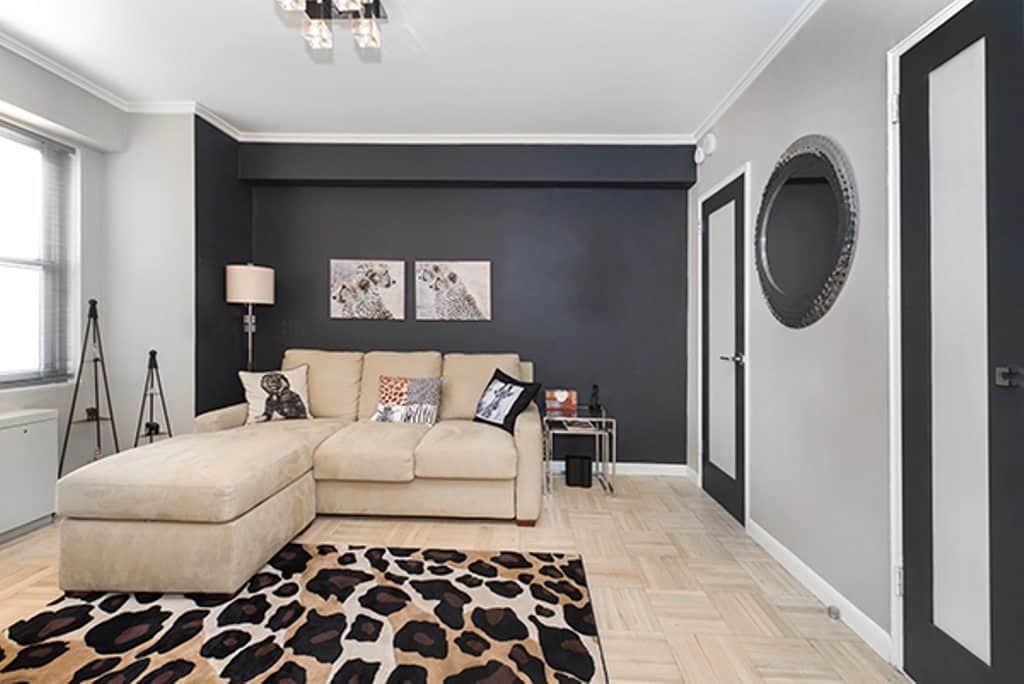 Even in the smallest of spaces, you can make subtle design choices that make your space functional, expansive and stylish.
. . .
We hope you found this bit of information helpful, inspiring, and motivating toward making plans to renovate your kitchen and bathroom.