Home Inspiration
9 Storage Design Ideas for Your Small NYC Bathroom
By Tiffany Smolick
Your bathroom doesn't have to be large and spacious to have great style, function, and storage. Below you will see our nine favorite design options to give your bathroom storage and functionality no matter the size.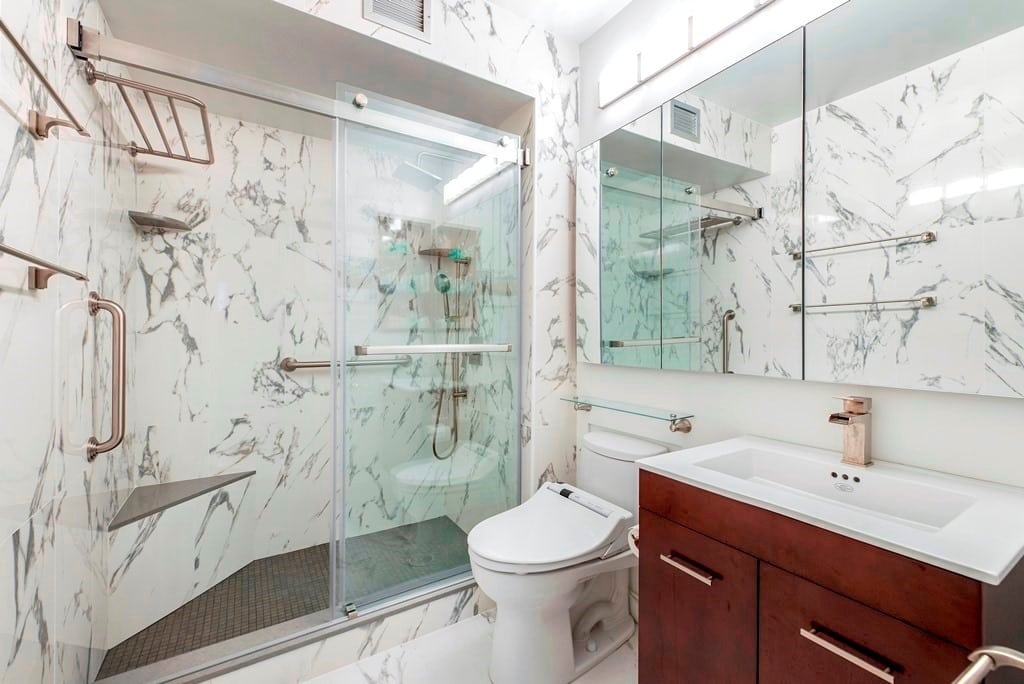 #1: Make It Work By Fitting It All In
This New York City bathroom got creative in its small footprint. A standing shower may be tight up against the vanity, but it works. Also note the niche, interesting lighting fixture, and neutral color palette that makes this compact bathroom feel design forward.
#2: Put In Towel Rods and Hooks
Every bathroom needs towels, but many bathrooms don't have storage for towels. If you want your space to be functional, a towel rod or hook is the way to go. Curling irons, hair dryers, jewelry, and towels are all common in the bathroom and all lend themselves to being hung. Whether you're trying to show your goods or maximize efficiency and functionality, take advantage of your wall space to hang these items on a variety of hooks.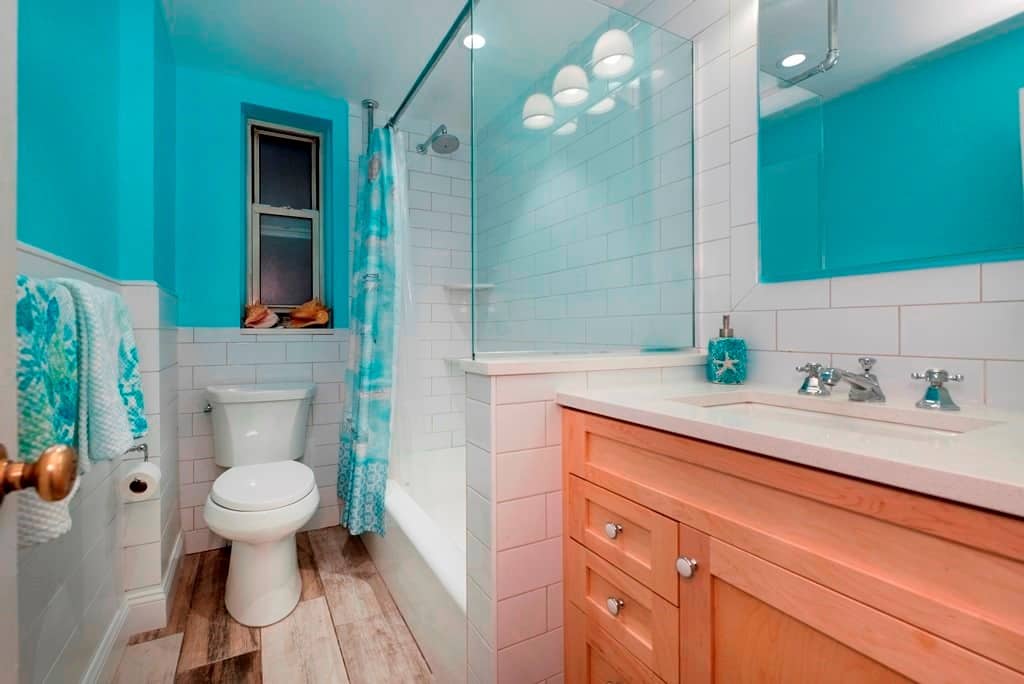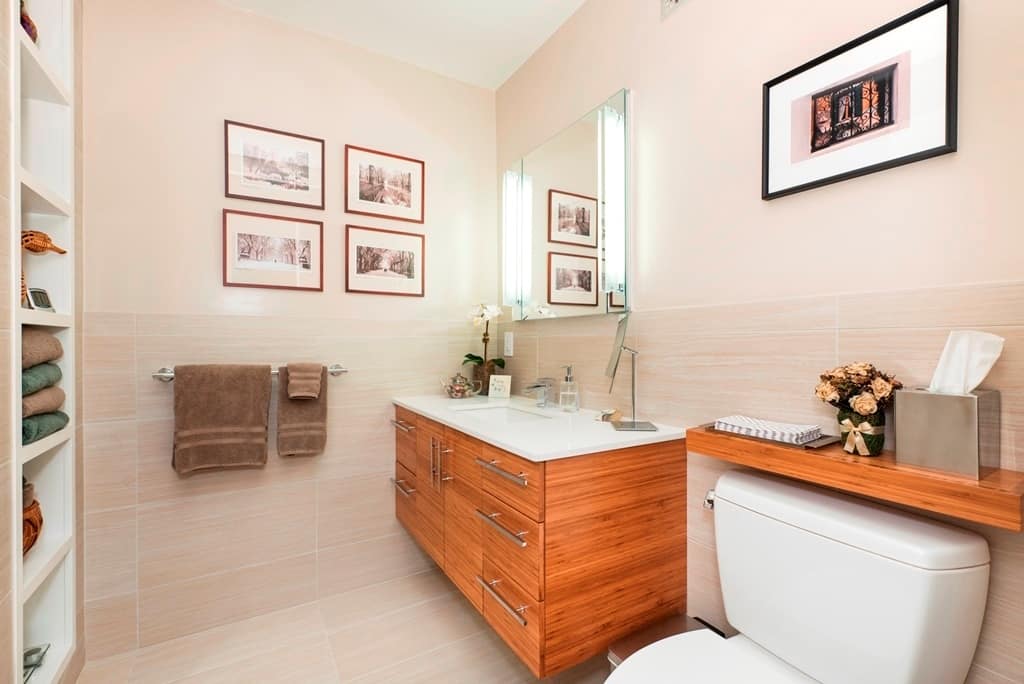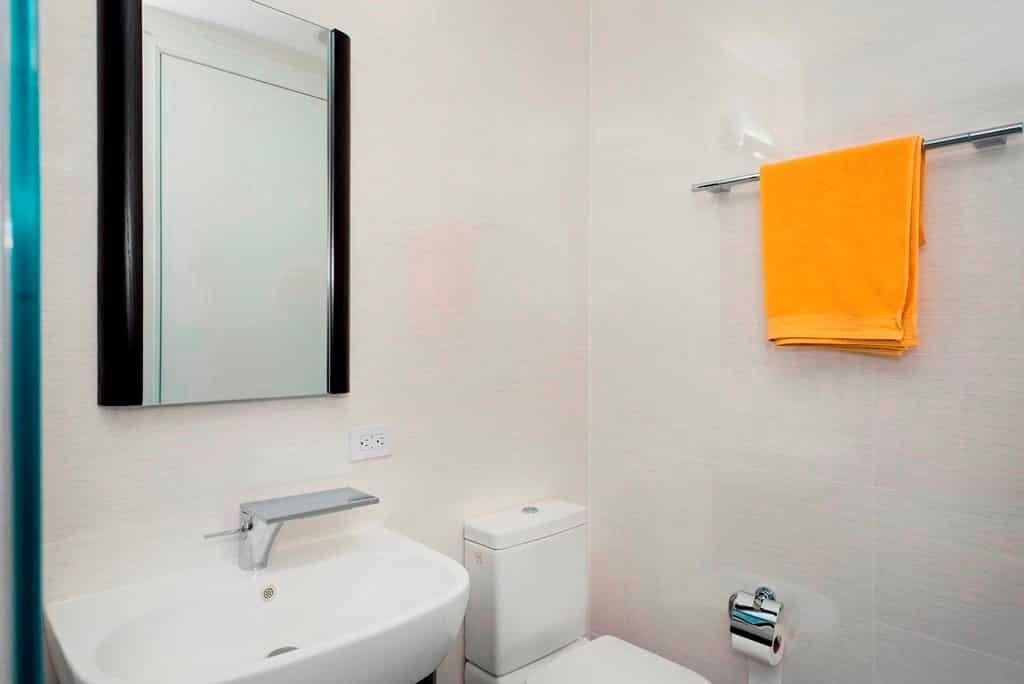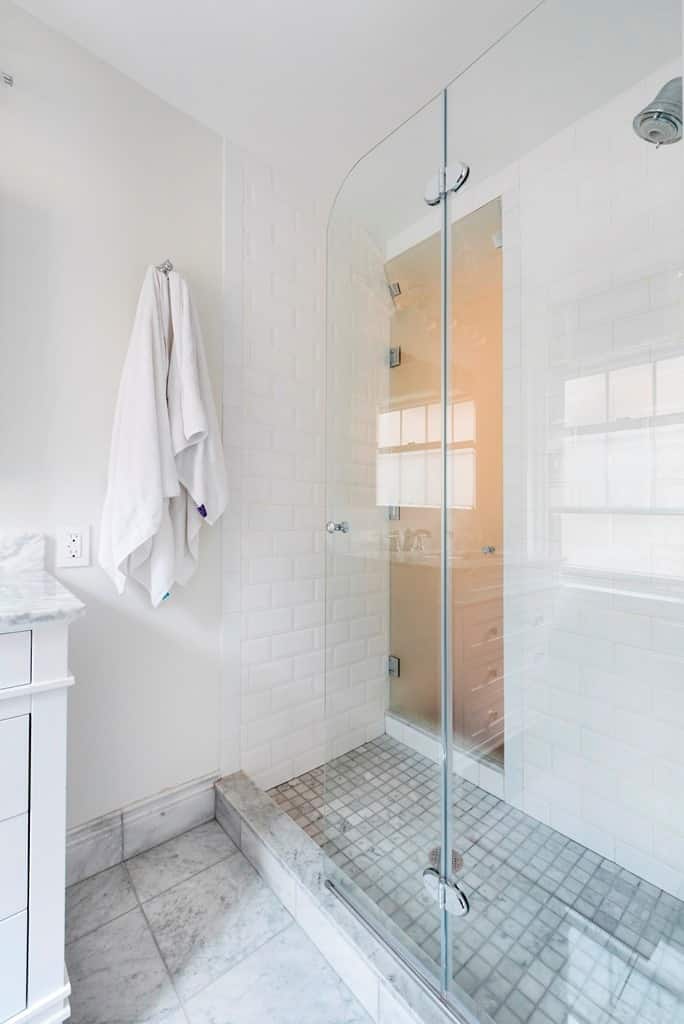 #3: U
tilize Wall Space
The wall space in your bathroom is prime real estate for storage. Every inch of storage is at a premium in your small bathroom, especially if you live in NYC. Open shelving is not likely the first thing that comes to mind when designing your bathroom, but because of your limited space, your wall space is a realistic and trendy option. Go as high as you can with your wall shelf to take full advantage.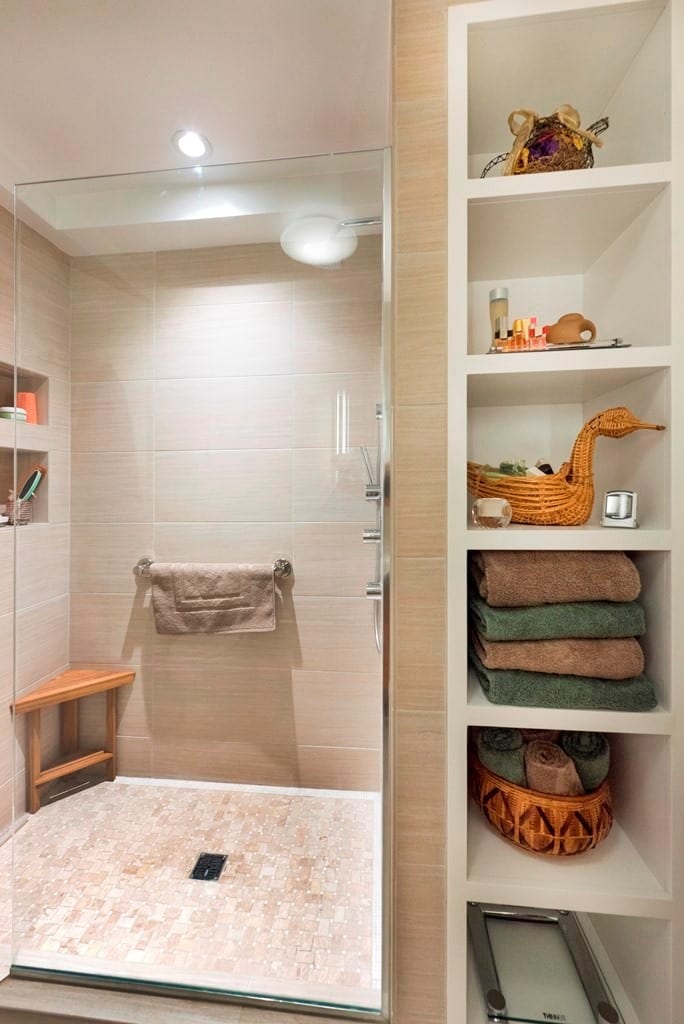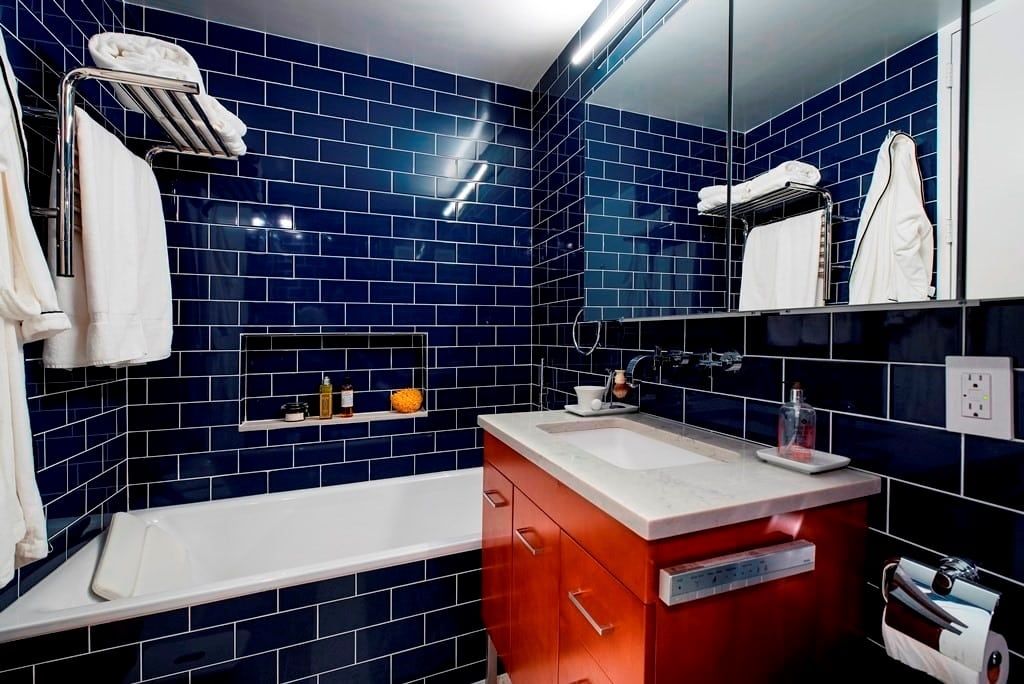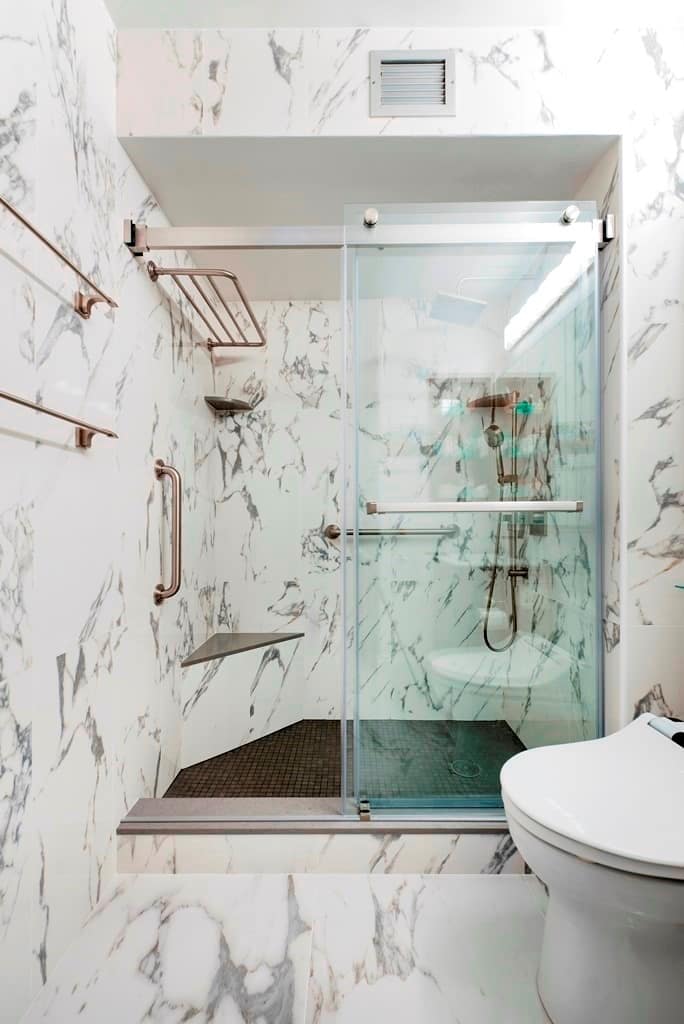 #4: Refresh The Space With Plants
A little bathroom can make you feel confined and claustrophobic, but adding in plants will breathe life back into your space. A few plants can add just the perfect amount of green to any room. Just be sure to get greenery that requires humidity and low light, so that it can thrive in your bathroom.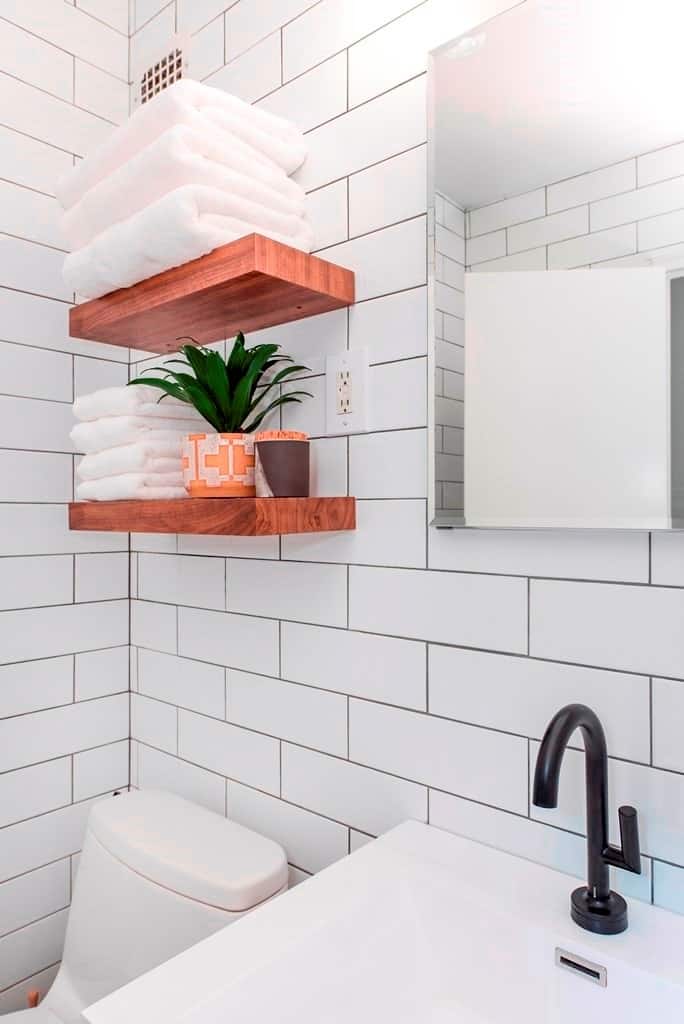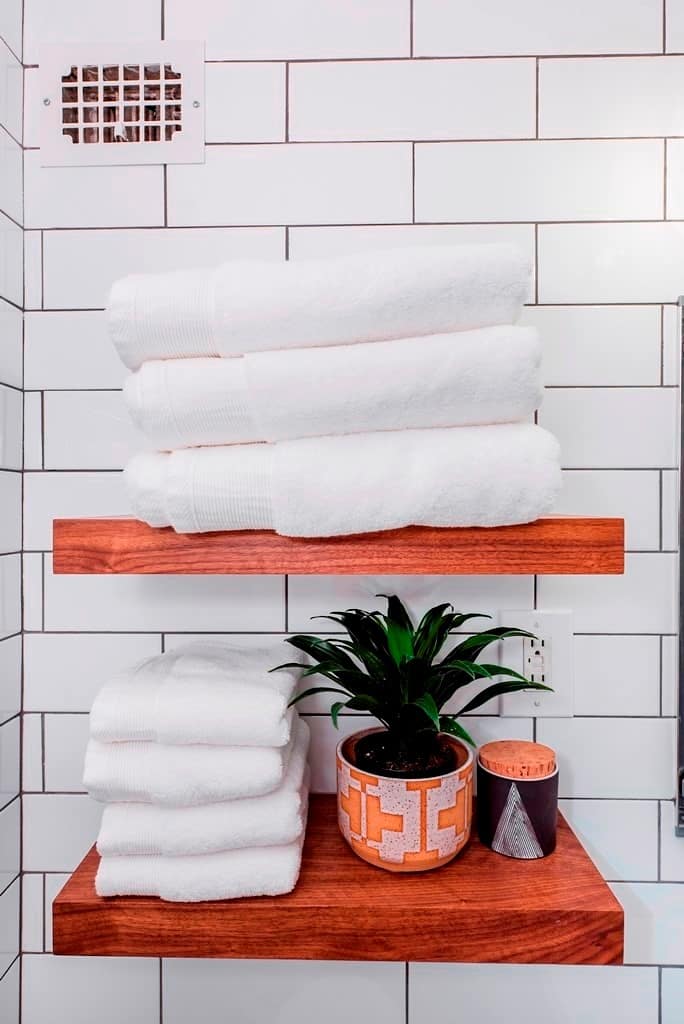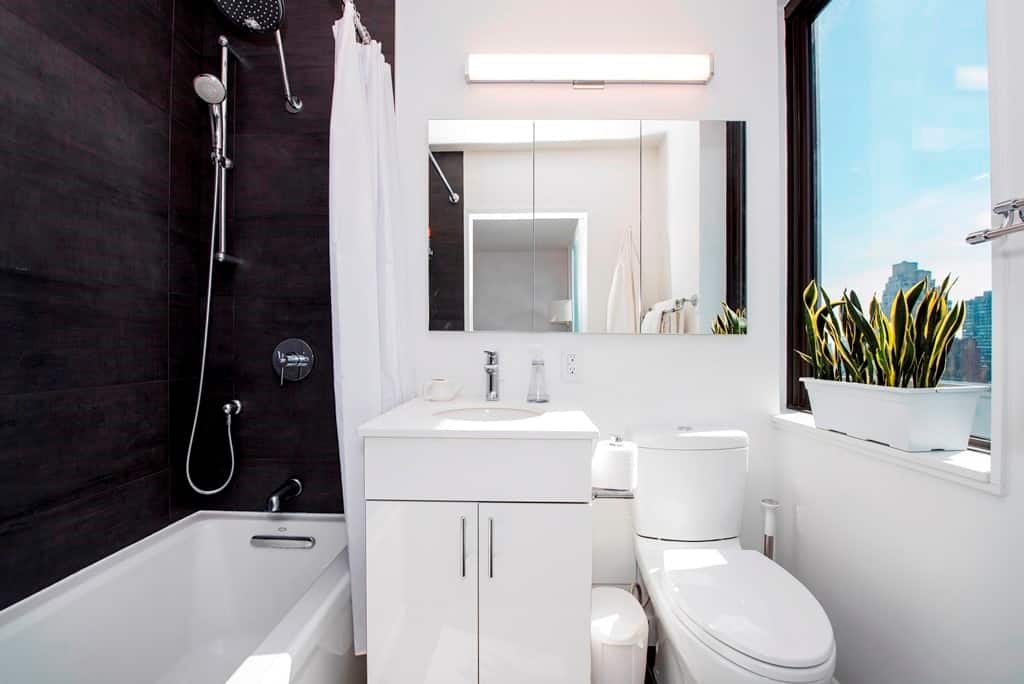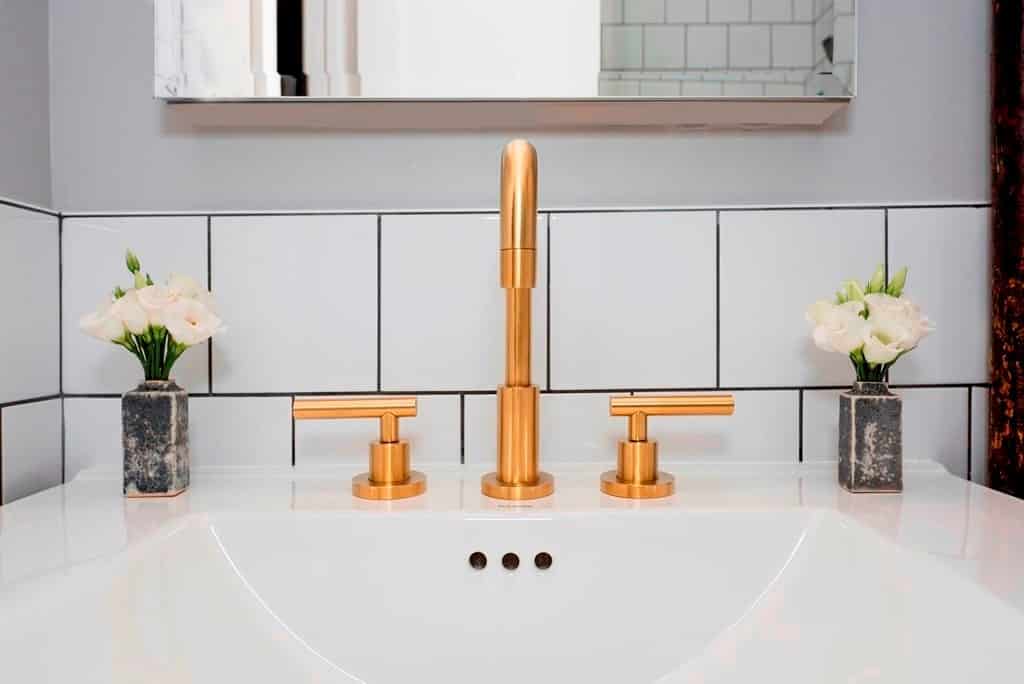 #5: Add Visuals Using Art
The bathroom is probably one of the last places you would think to place art. Many of us forget that we have to spend a lot of time in it. Give yourself, family and guests something beautiful to look at while they use your newly renovated bathroom. If your bathroom is small, you might prefer a simpler implementation of art. For example, featuring only a few secondary design features such as wall décor, soap dishes, and linens.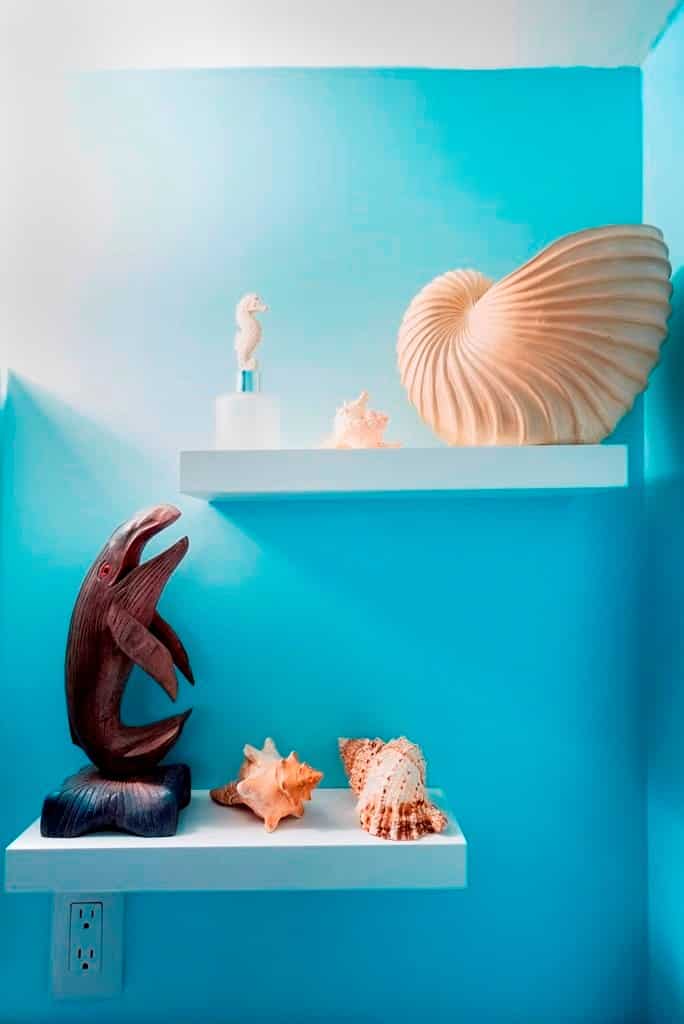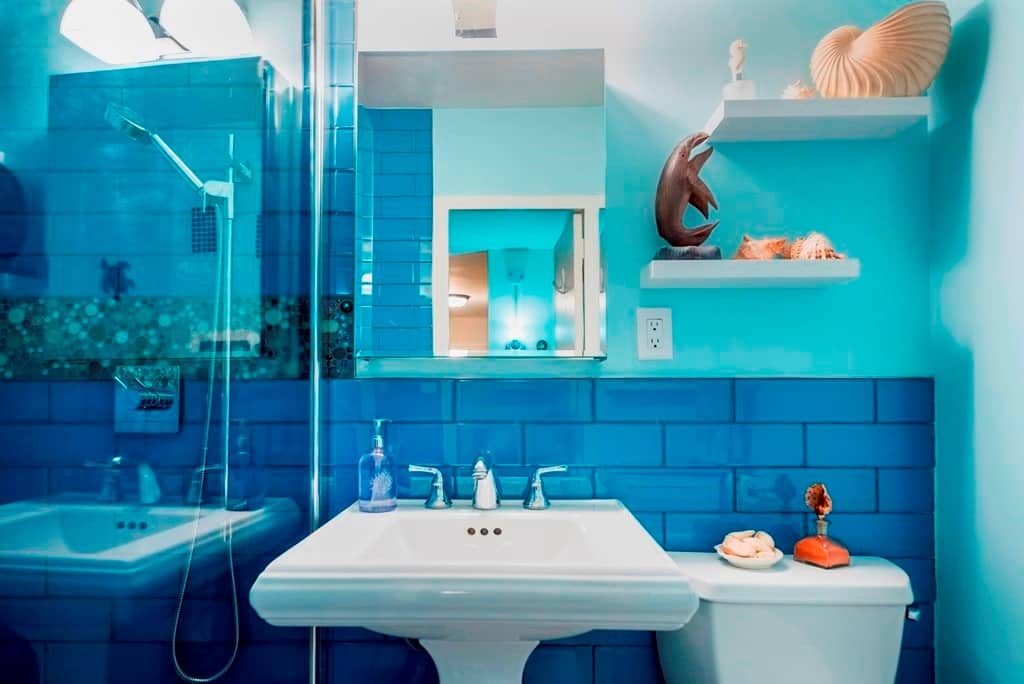 #6: Install a Wall to Wall Vanity
Bathroom vanities are not generally custom built for the space they are in, so this can result in a lot of unused space. If you have a small space, a wall-to-wall vanity will do the job nicely. A single vanity is adequate to fit a suitable sink and some functional storage. However, you can also maximize your space by installing a wall-mounted vanity to streamline your aesthetic.
However, if you still feel congested, and you can accommodate a bigger vanity, then a double vanity is for you! Double vanities are perfect for performing your morning beauty regimens.
Before deciding which design option works best for you, consider all the items you would like to store so that the vanity you choose will have all the right components for your space.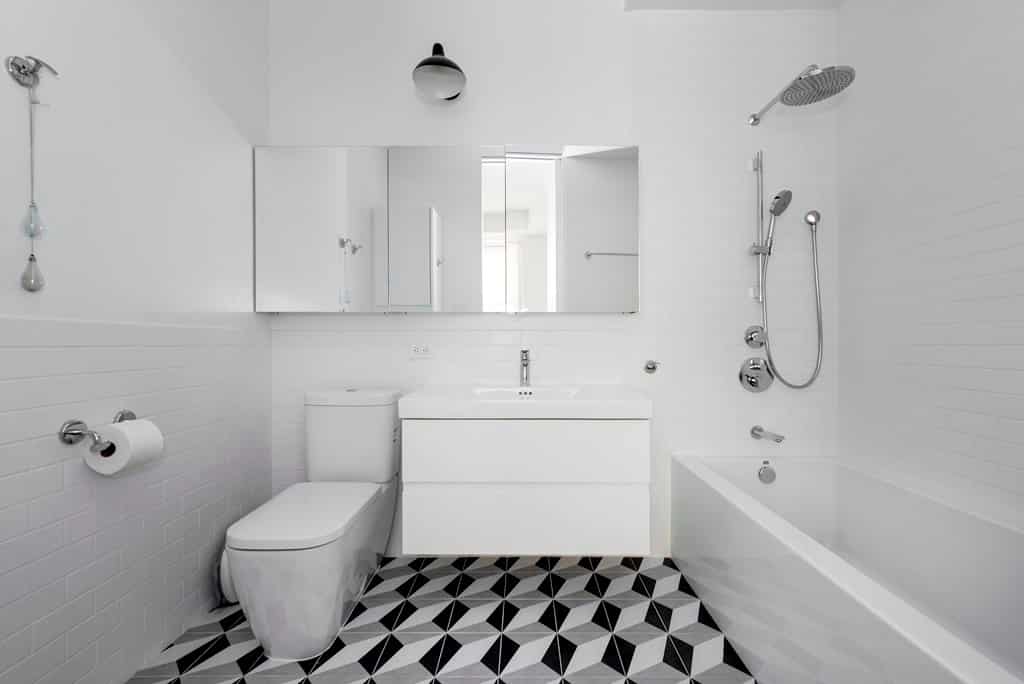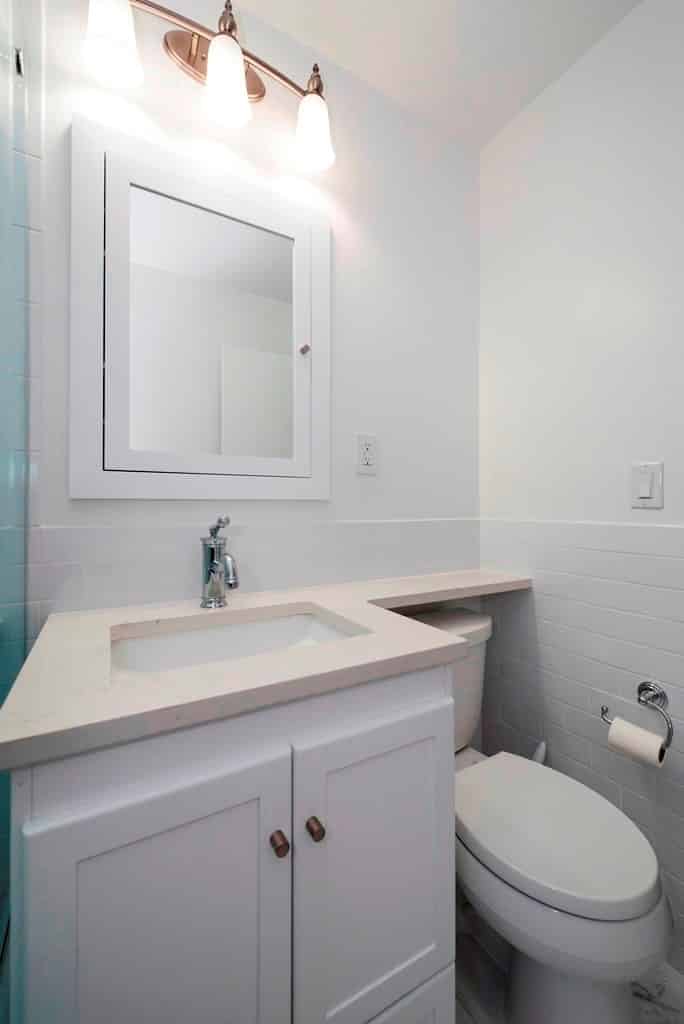 #7: Take Advantage of Every Inch of Space
Take note of every empty space in your bathroom. Every inch of storage space is at a premium in a small bathroom. Odds are that there's a piece of empty wall space or an opportunity for more storage waiting for you to customize. The best place to both customize and have storage is no doubt shower niches as a shower niche's sole purpose is to just hold your stuff.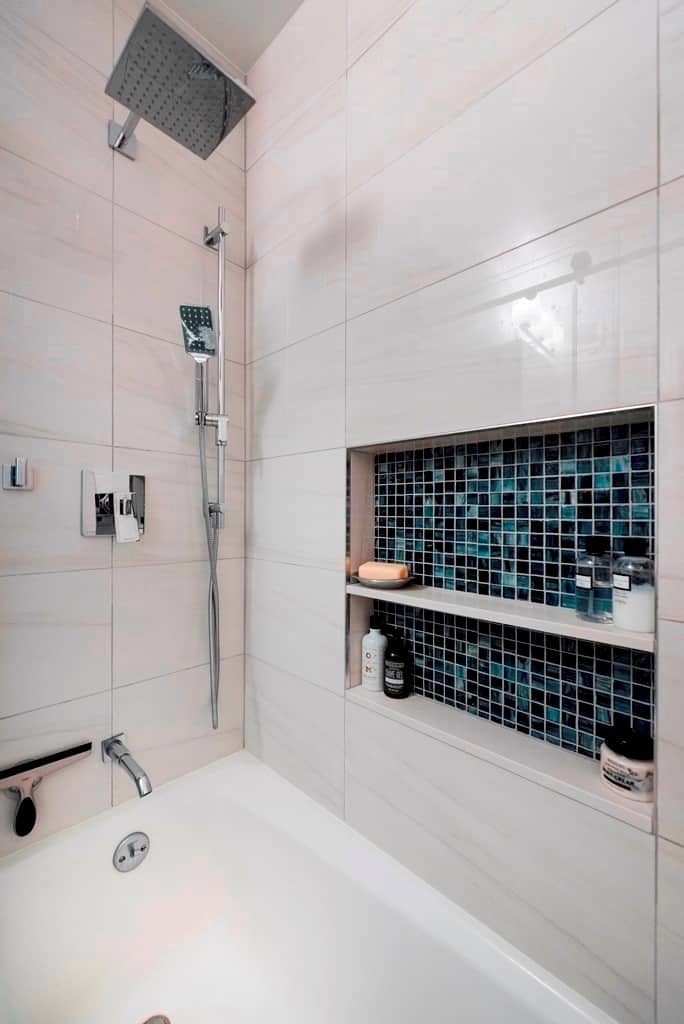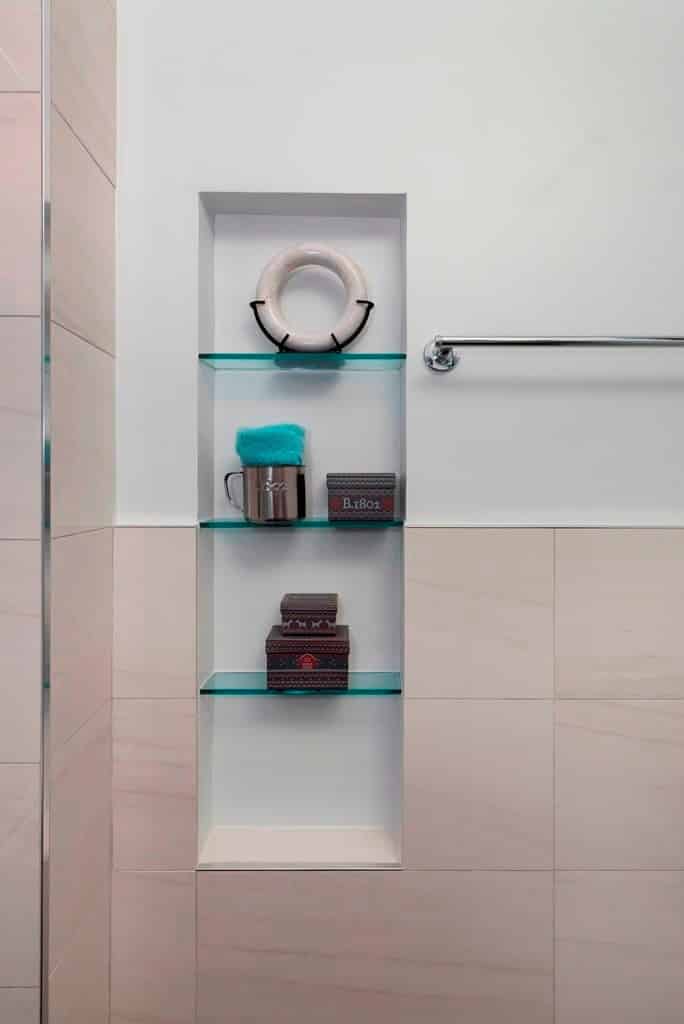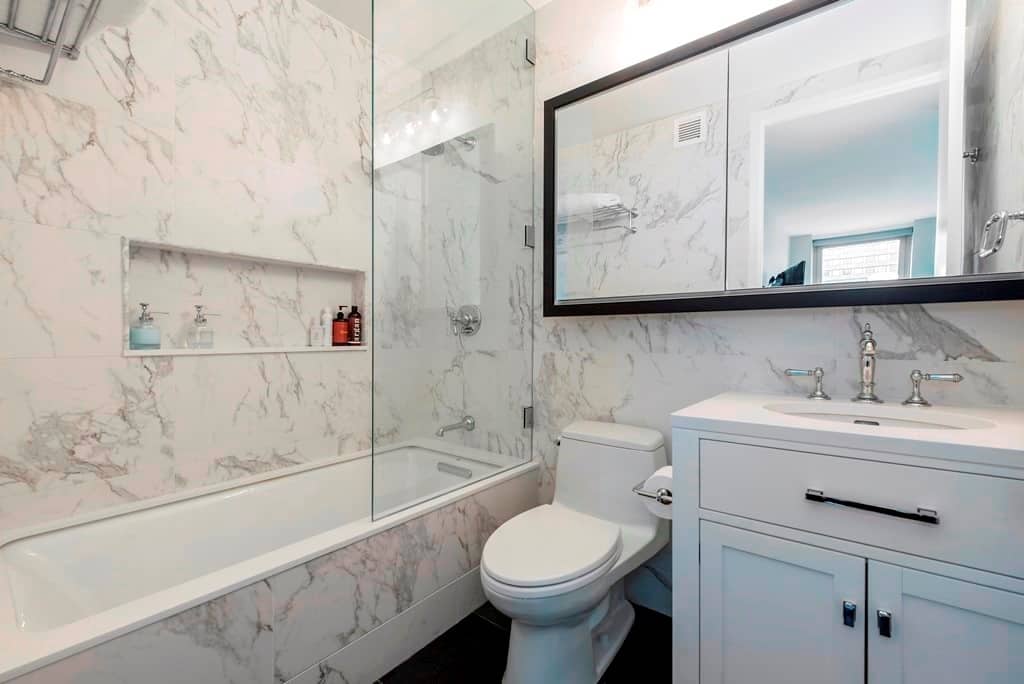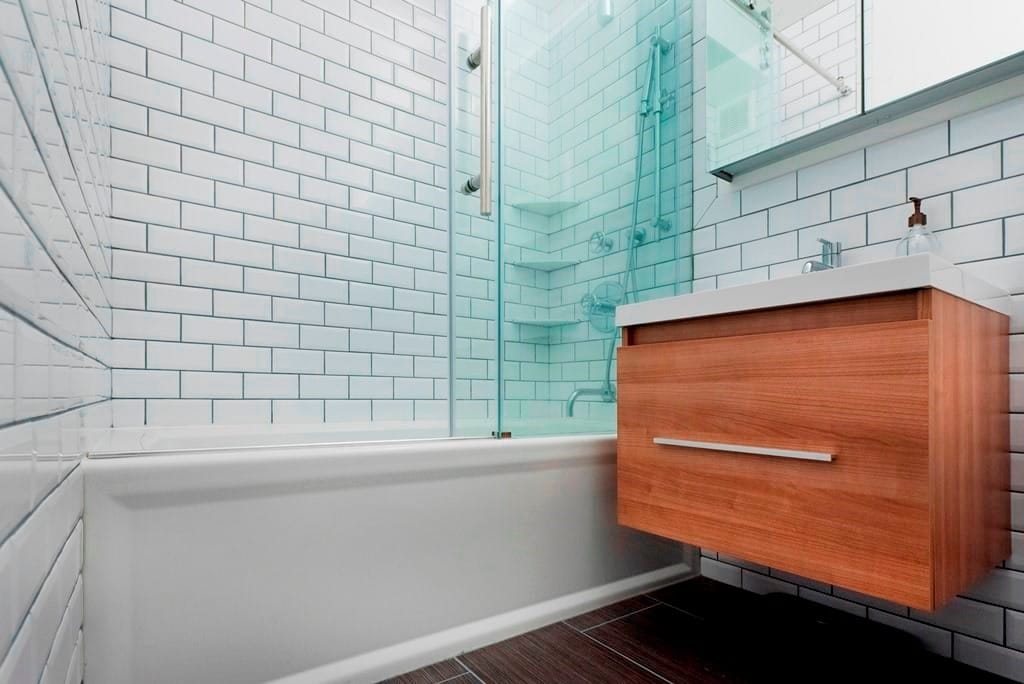 #8: Use The
Space Next to the Toilet
The majority of bathrooms have a tiny sliver of space next to the toilet. Use that space to make room for a magazine rack, or shelf or add some décor to your bathroom.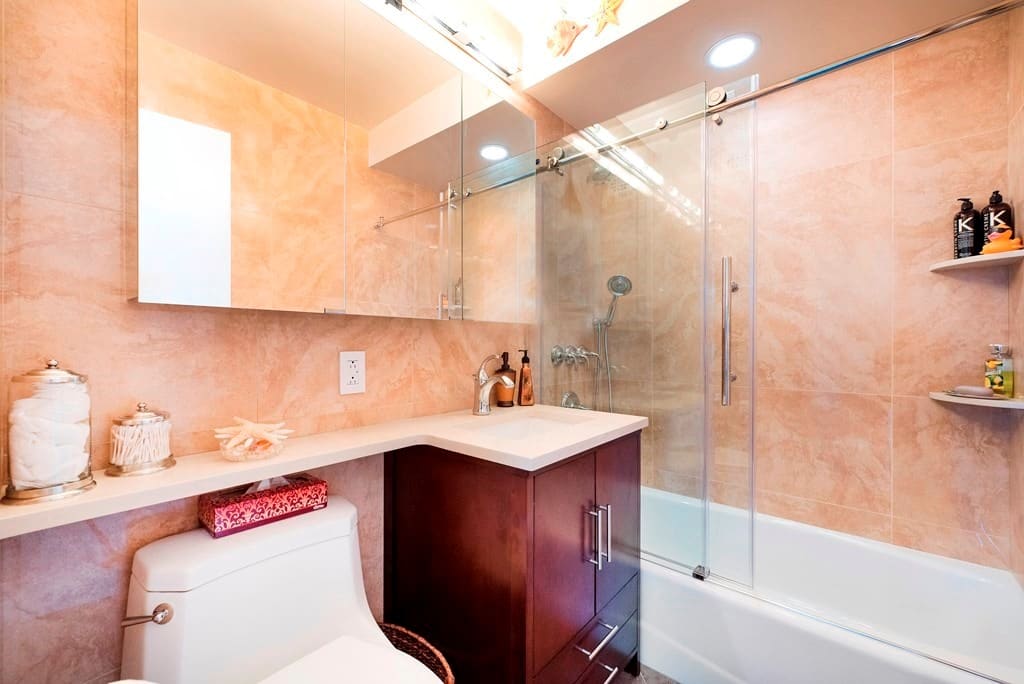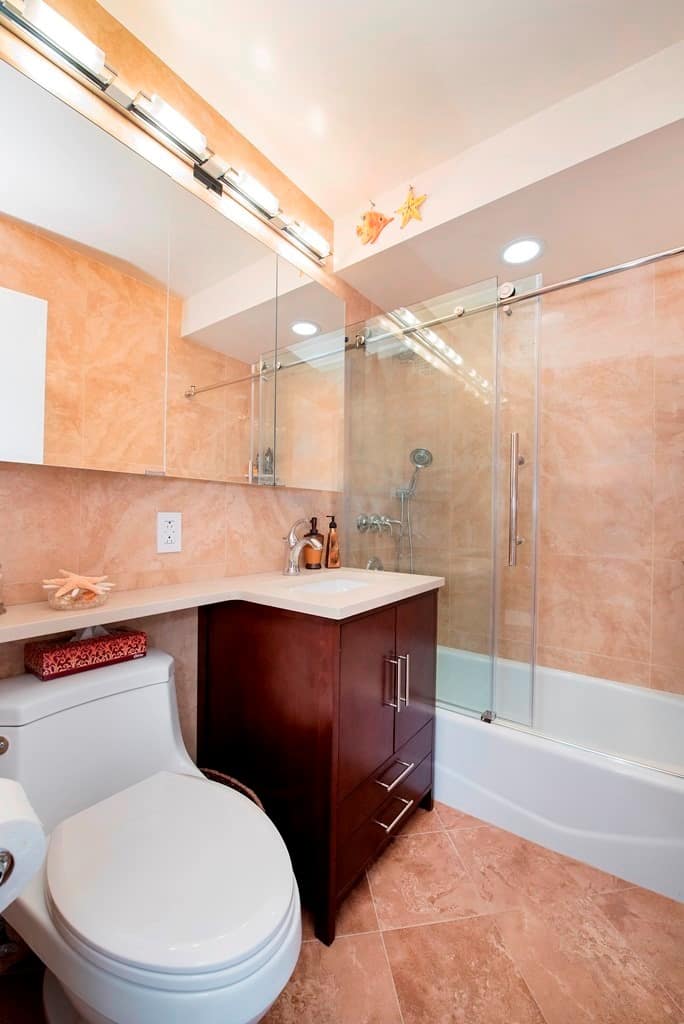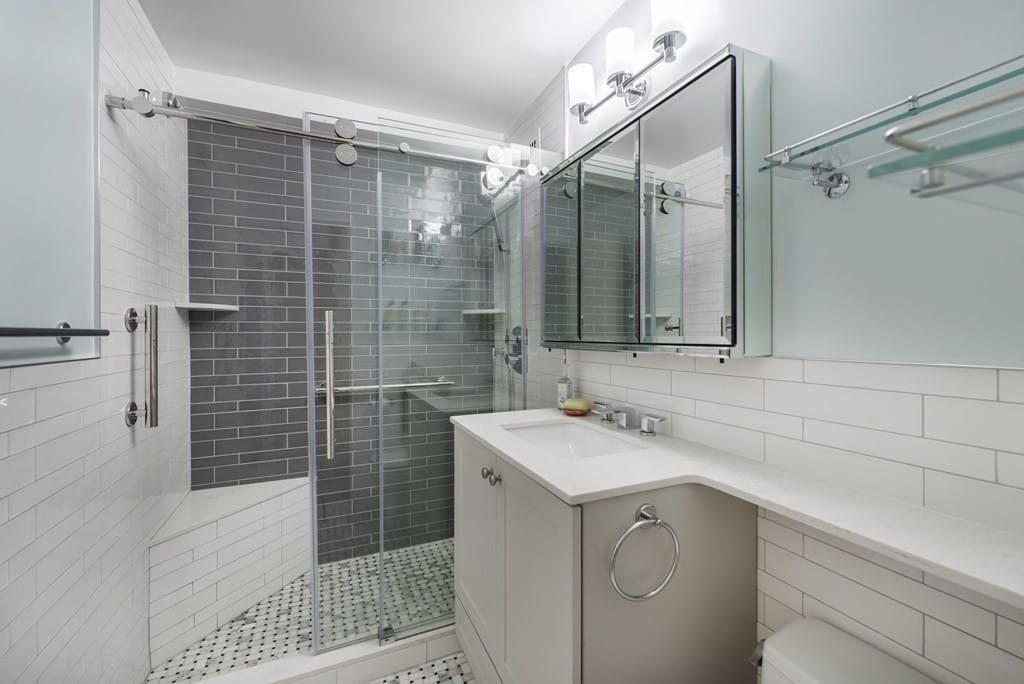 #9: Replace Your Mirror With a Medicine Cabinet
Mirrors are such a huge part of our daily routines. Most mirrors are too small and don't offer any storage solutions for a small space. If this sounds familiar, you can substitute your mirror for a dual-duty medicine cabinet.
We tend to take medicine cabinets for granted separate from their functional uses. However, they are great for storage and if you pair your medicine cabinet with an attention-grabbing mirror and chic lighting on top, you will add soft charm and practicality to your bathroom renovation.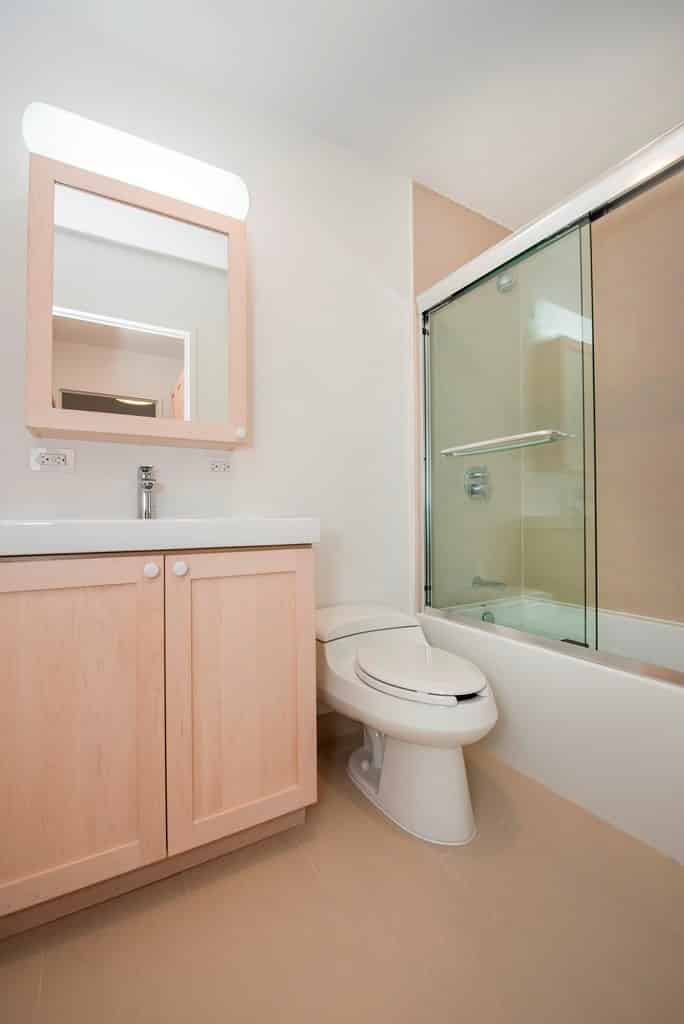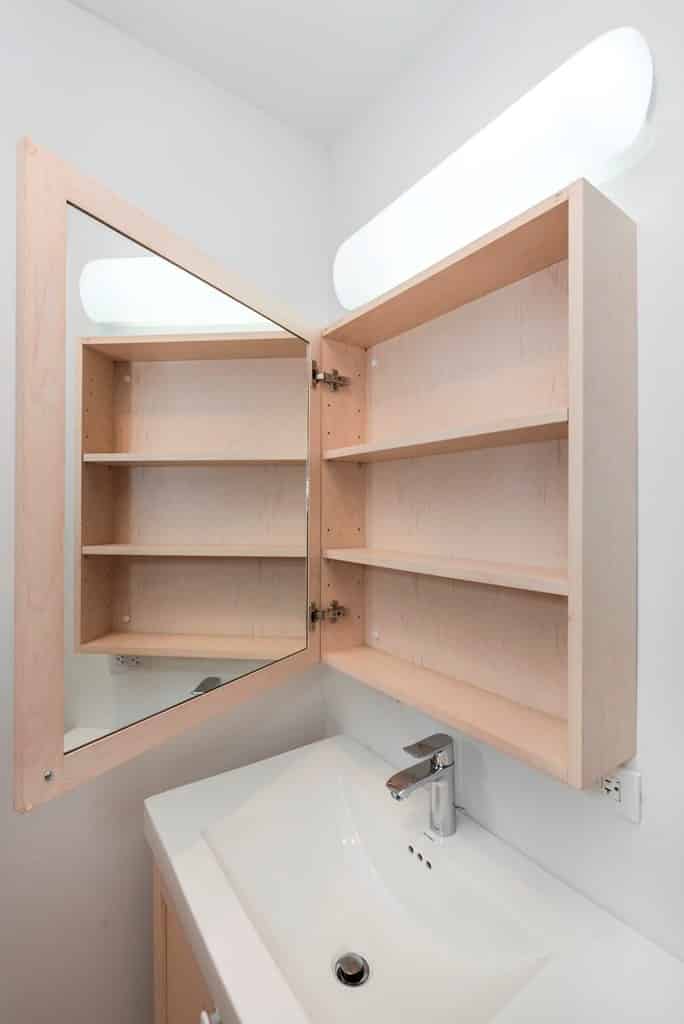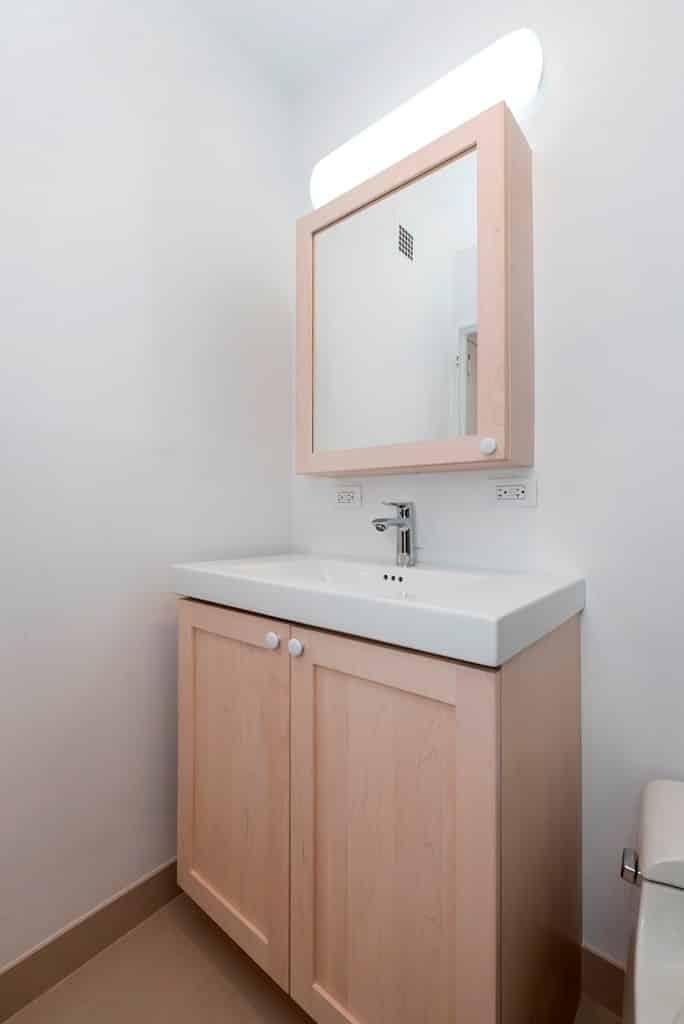 Even in a small space, you can have a bathroom with style and storage. Use our list of ideas when adding storage to your space.
. . .
We hope you found this bit of information helpful, inspiring, and motivating toward your bathroom and kitchen renovation.