Home Inspiration
Textured Wallpaper – A New Take on an Old Idea
By Tiffany Smolick
After several years of being frowned upon as 'old-fashioned' by many in the decorating industry, wallpaper is once again gaining popularity with designers. More and more often, unique wallpaper is being used in home and business design and often as 'feature' walls.
Wall coverings are a typically simple and cost-efficient method to transform a room using color, texture and pattern to create depth, warmth, and a real look of luxury. An additional benefit of wallpaper is that it can hide less than perfect walls, imperfections and using the latest advancements in paper creation, it is easier to apply and remove than ever before.
With thousands of patterns to choose from (large-scale graphics, metallic, silk, leather, grass cloth, traditional patterns, country or contemporary), you will find all the tools, accessories and professional advice to help you get started with just a few clicks of your computer mouse.
Brick, Wood, Stone, and Grass are probably the most popular of the textured wallpapers available.
photo courtesy of blog.wallsrepublic.com
Faux brick and concrete wallpapers can give off a rustic charm look or can appear as industrial chic, bringing a hip, young, and trendy warmth to any interior. If you've always longed for that hip city loft interior or a cool restaurant design, our ultimate design guide will help you design the perfect in vogue interior.
Textured Damask, Floral and Scroll pattern wallpaper are increasing in popularity as well, giving vintage or antique feel to a room.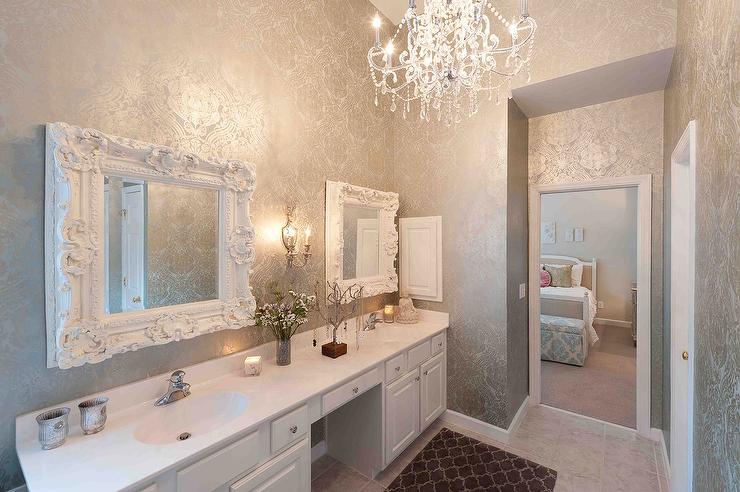 photo courtesy of www.room-ideas.com
Damask prints emit a feeling of high class elegance that few other types of wallcoverings can match. Though historically used in very formal settings by the gentry' class of Europe, damask wallpaper has now been adapted to be hung in all parts of the house and combined with many different kinds of accent walls
There's a revival of the 19th-century embossed wallpaper, Anaglypta and Lincrusta. Anaglypta is a heavy-embossed paper with a soft, low relief that must be painted after it dries. Lincrusta is made of something that's a lot like rubber, and its relief is much deeper. Both are great-looking and easy to use.
photo courtesy of www.wallpaper222.com
Embossed, or Embossed Metal and Metallic appearance wallpaper is also available as a useful tool in guiding the feel or mood of a room. Many of these types of paper are also paintable, adding years of versatility to this commitment of wall covering.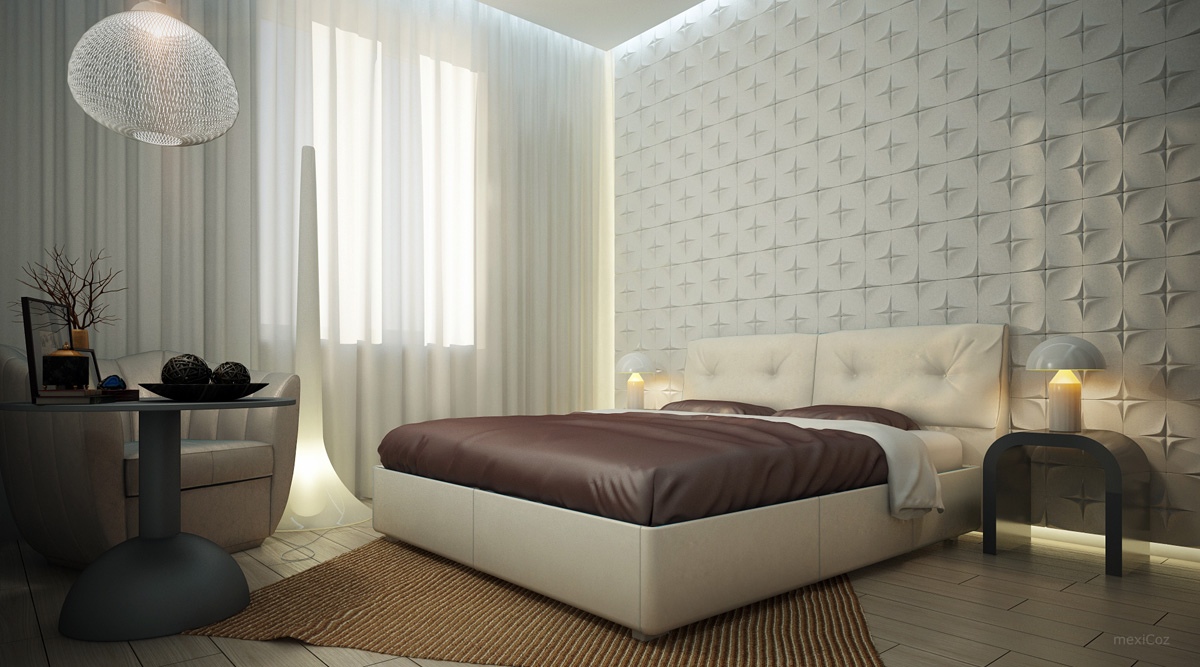 photo courtesy of www.decosee.com
And there you have it in one easy, short lesson. One could easily choose from a wide variety of wallpapers. These enable one to create an environment at home that goes perfectly with the furnishings, lighting effects, and the surroundings as well. Of course, wallpapers can also be used in offices, shops other than your own home. This is one reason more and more people are resorting to using wallpaper nowadays instead of using paint to color their walls, and the benefits are increasingly abundant!