Home Inspiration
Add Color To Your Kitchen For An Added Sparkle This Season
By Tiffany Smolick
Winter in NYC can be both magical and bleak. Once the shimmering snow turns to slush in the street, you might be looking for something as a bright beacon to the season's end. It's possible to escape the dreary gray color scheme of the frigid outdoors by revamping your kitchen with some cheery colors. There are many ways to add color to a kitchen above and beyond repainting or retiling. MyHome has compiled a few ideas to inspire your next project.
Hang Colorful Artwork
One of the simplest ways to incorporate new hues into the space is to bring artwork into the kitchen. Whether you hang an abstract oil painting or show off an avant garde sculpture, a lovely art piece is guaranteed to brighten a kitchen.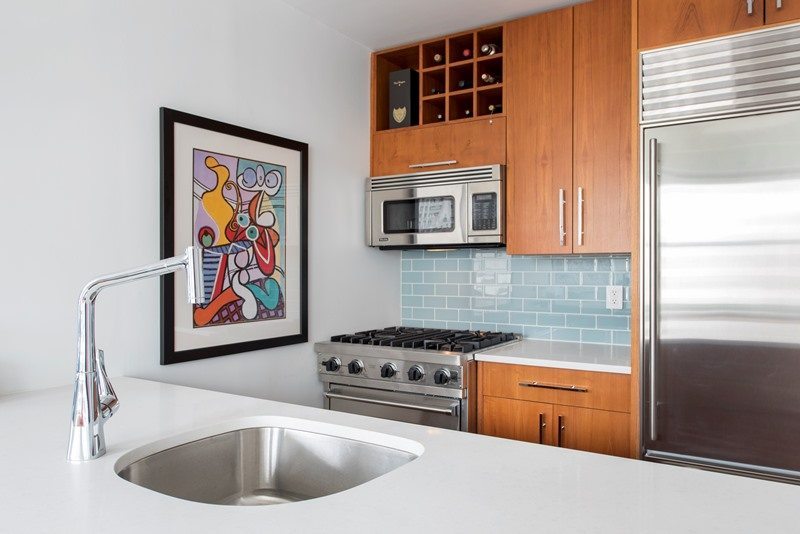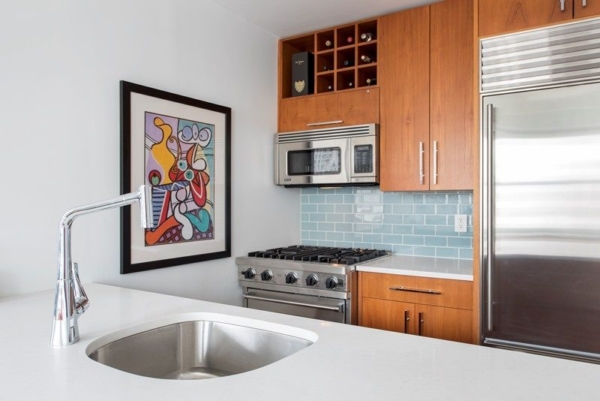 Paint the Ceiling
Just look up for an unexpected, but rewarding place for color! The kitchen ceiling is normally where designers focus on brilliant light fixtures, but it's time to expand those horizons. A patterned or statement-making painted ceiling will draw the eye up and around your newly NYC kitchen remodeling.
Add a Colorful Backsplash
Updating a backsplash is a tried and true way to bring a new aesthetic to your kitchen. Make the upgrade change even more exciting with a trendy green backsplash or artsy glass mosaic. If you need a cozy winter activity and you have a creative side, take the time to hand paint tiles for the new addition.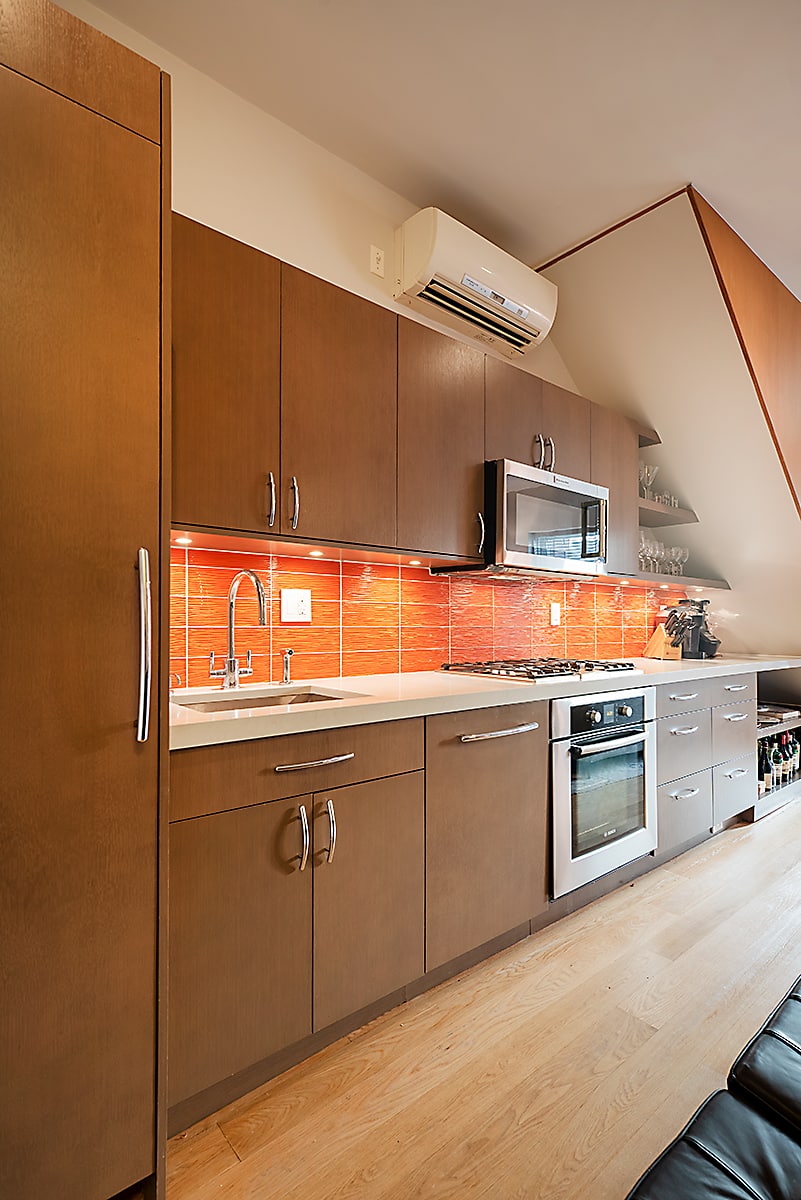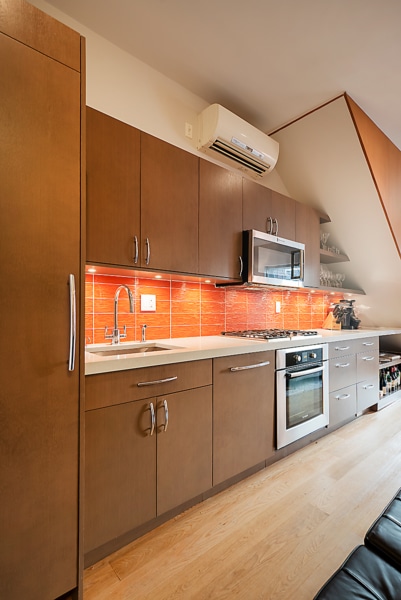 Use Wallpaper
Once considered an old fashioned and outdated renovation technique, wallpaper is making a real comeback! There are new modern styles and the quality has improved drastically. The best part about filling your kitchen with colored wallpaper is that when it comes to selling, you can remove it easily.
Accessorize with an Accent Color
There is no time like the present to let your personality shine through your favorite accent color. Go big and incorporate this color into countertops, cabinets, or even a statement faucet. If you are not going for a full renovation this season, accent colors can be used in hardware, decor, towels, and appliances.
Paint the Trim
A whole new look is waiting for you when you paint the floor, ceiling and door trim in vibrant hues. A colorfully lined kitchen is sure to bring a smile to anyone who enters. The difference will be dramatic, but that is what celebrating an upcoming new year is all about.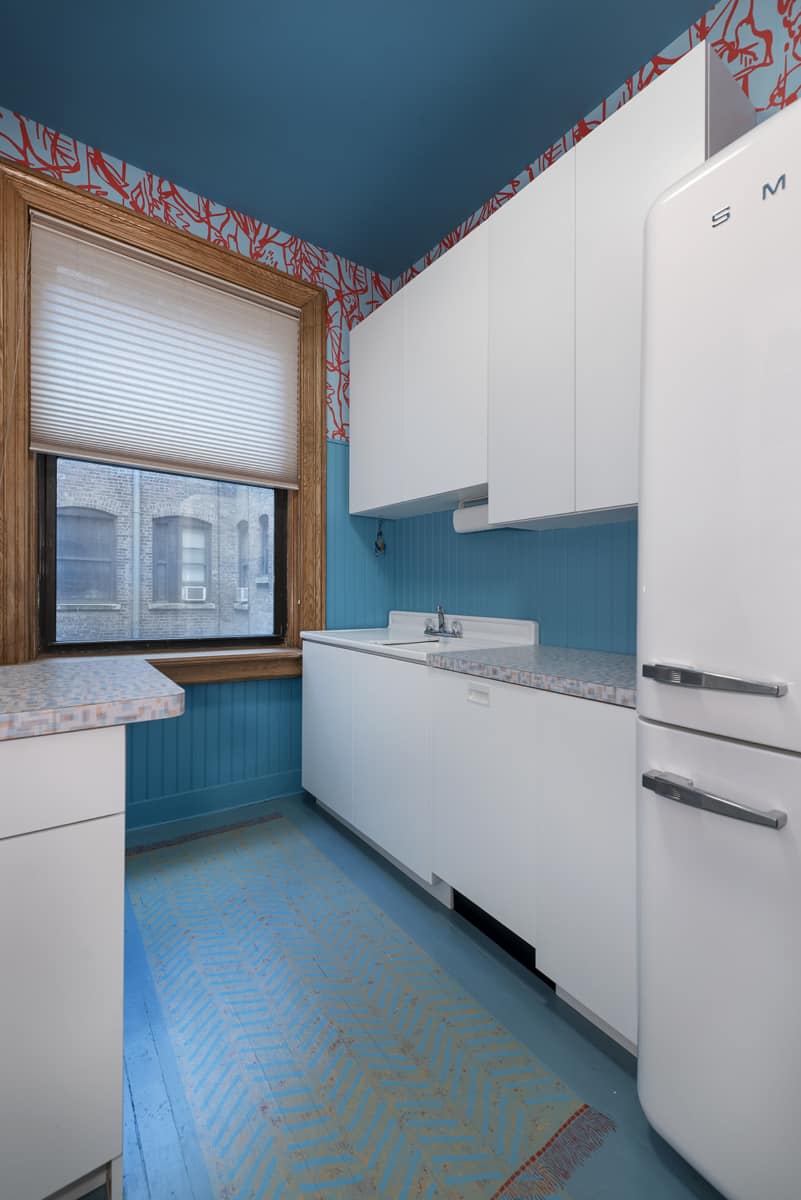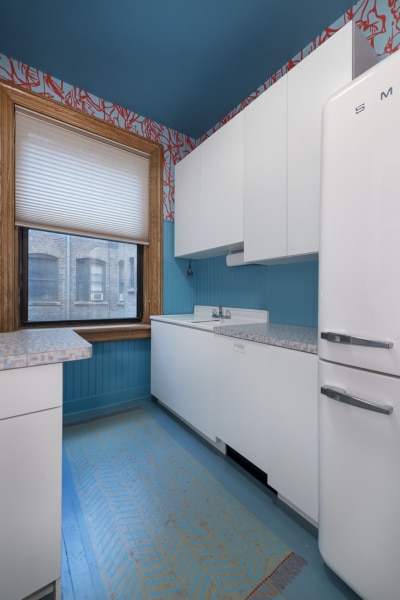 Design And Color Specialists At MyHome
The team at MyHome Design + Remodeling is ready to help NYC homeowners bring a new vitality to their kitchen space. From the beginning consultation to the final walk-through, we will be involved in every step of the design and remodel process. Schedule your free virtual design consultation to get the process started!