Uncategorized
Top 5 Kitchen Island Styles in 2017
By Tiffany Smolick
Islands are the central part of any kitchen, a forevermore predominant gathering space for the whole family. Your kitchen island is a vital location for as it's the gathering place for most.  From island seating to space for storage, the possibilities are endless. Find out to how to squeeze in that sociable spot to hangout; take a look at these renovated kitchens by MyHome for some ideas.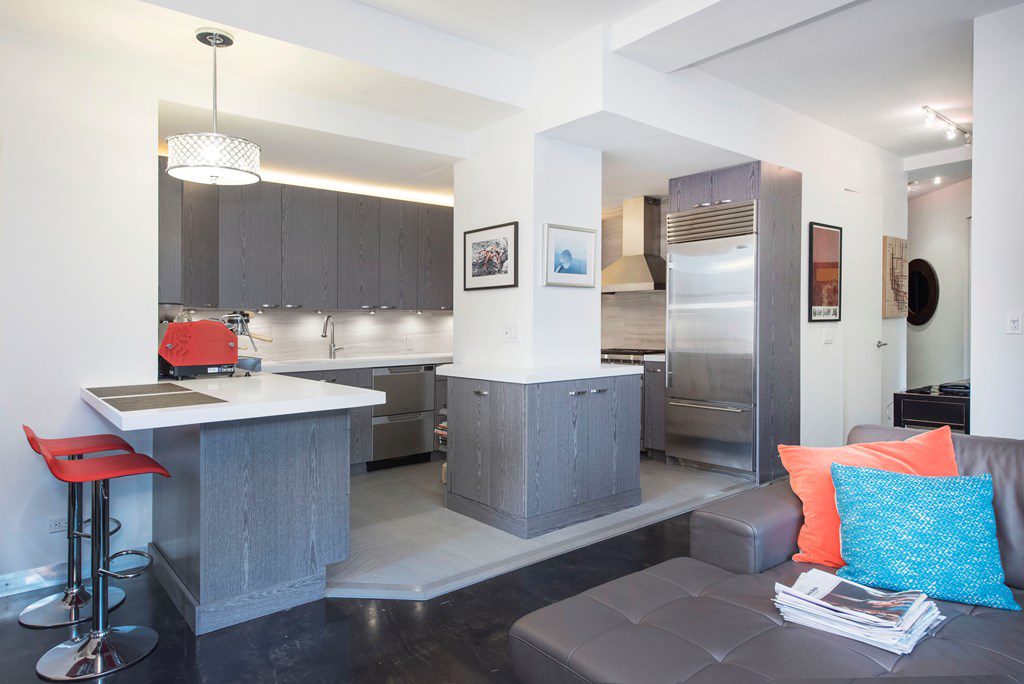 #1: The Ledge
You don't have to have a large island to get a functional breakfast bar. Not only is this island big enough for two bar stools, it also features extra storage with shelves. This end of counter nook helps to separate the kitchen from the neighboring living space.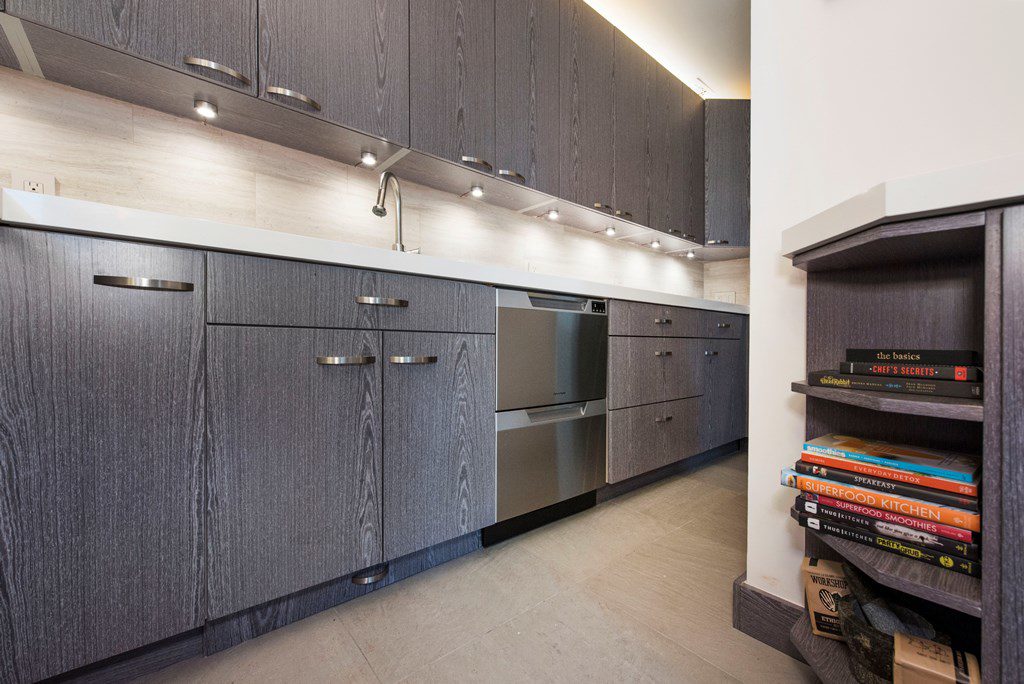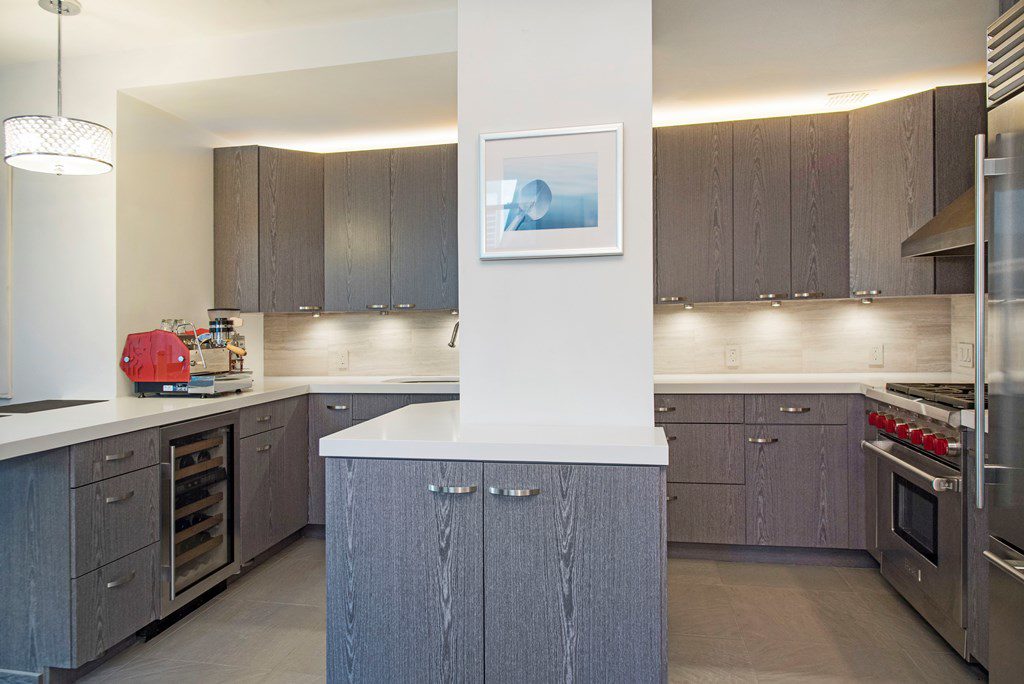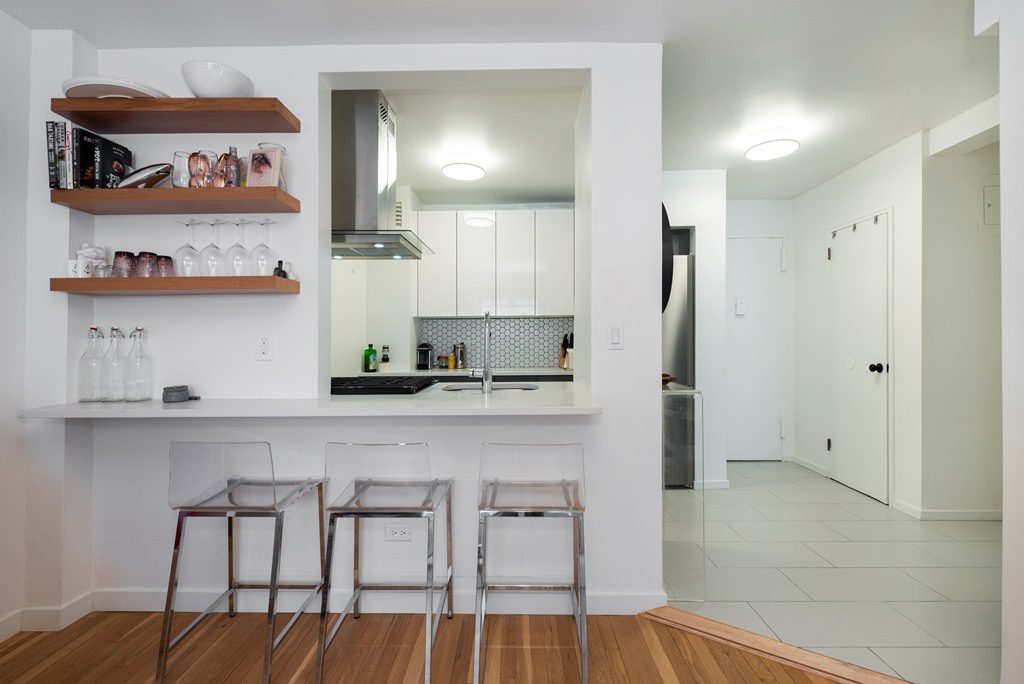 #2: The U-Shape 
The owners of this small, but bright and open layout design have expertly tucked their stools into the living room area. And, the U-shaped kitchen design creates an instant bar for entertaining guests.
For this remodel, the client opted for clear no-back bar stools which helps this tiny seating area blend in with the rest of the living area.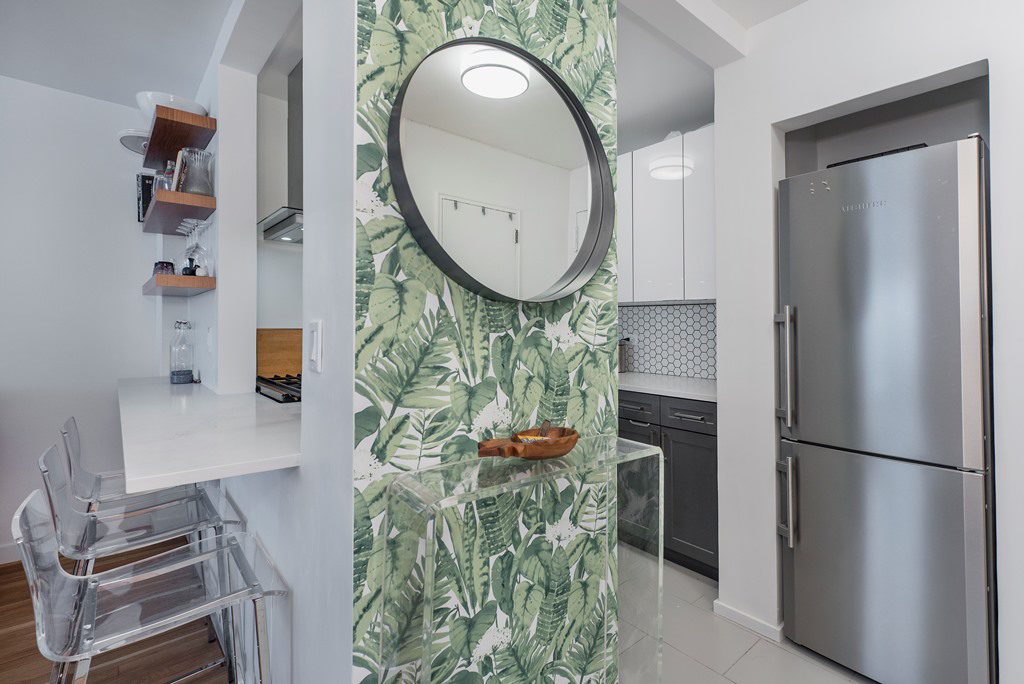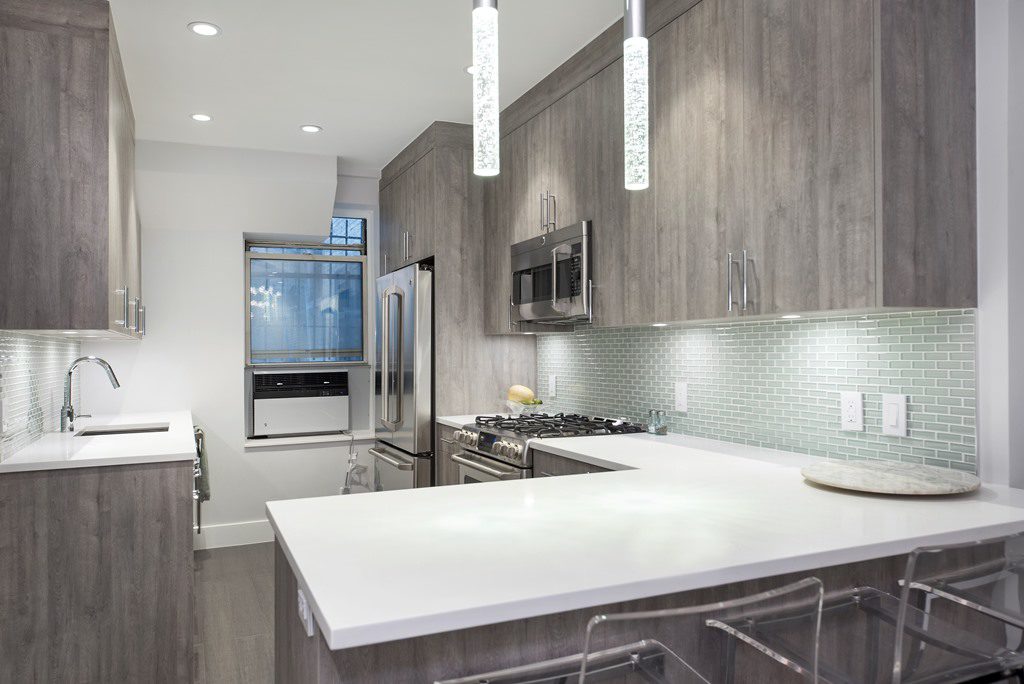 #3: The L-Shape 
If your kitchen is an L-Shaped space with a partition wall, you can make your kitchen and island super functional by making use of the space as these owners have done.  The cabinets run beyond the wall and the L-Shaped countertop forms a ledge for stools to sit neatly. This design effectively uses the space leaving no space unused.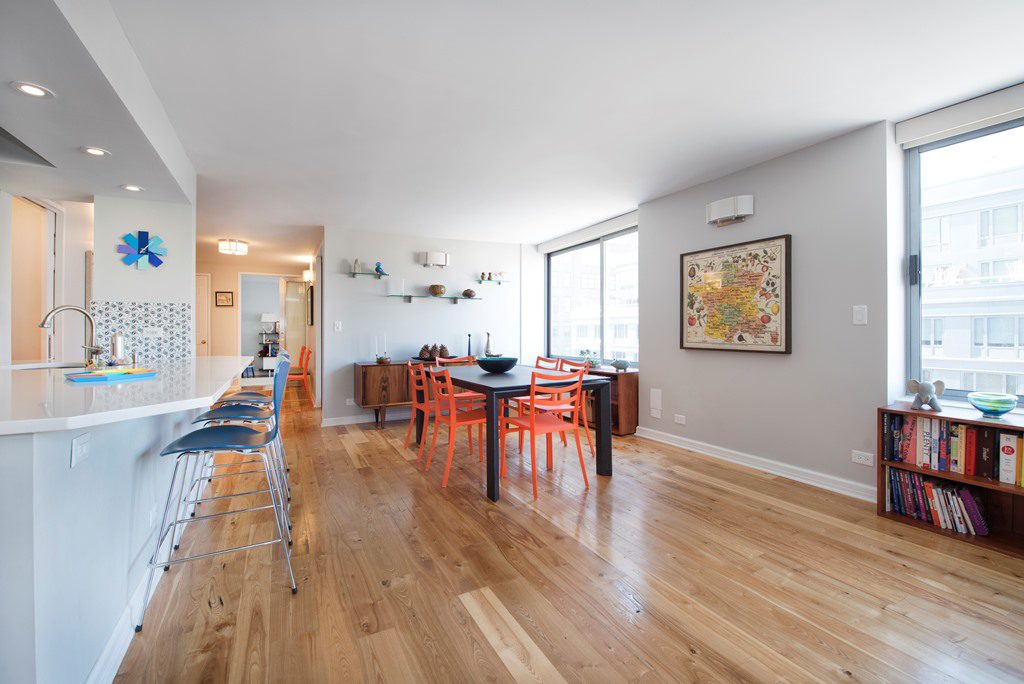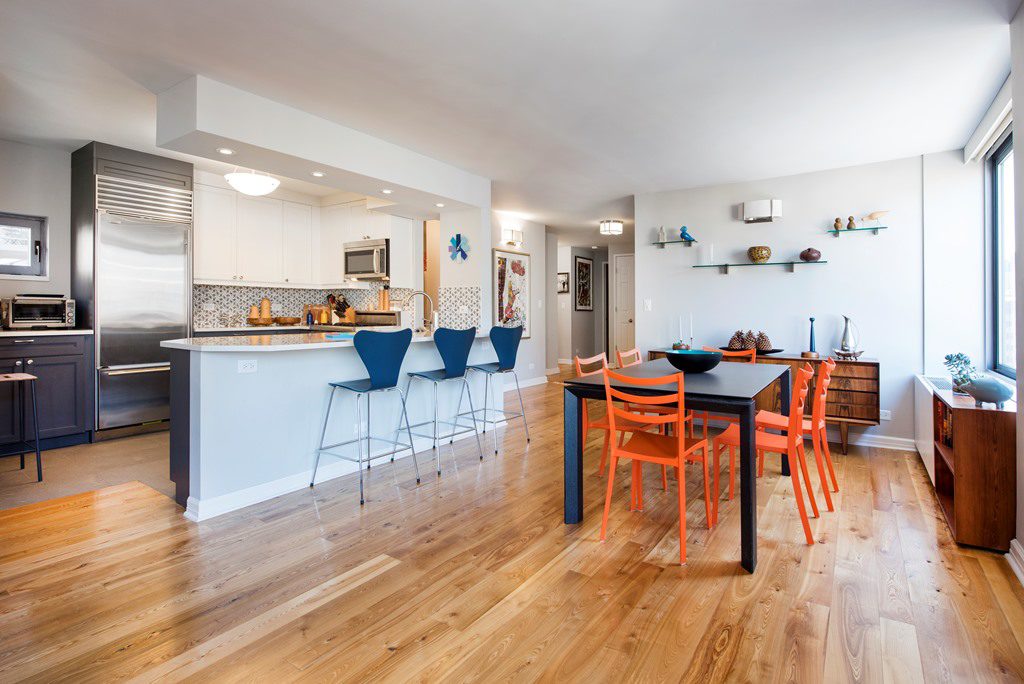 #4: The Table
If you have a large enough space to accommodate an island and dining area, why not try to create a separate eating area for extra guests.  These two designs show how nicely a table fits at the back of these narrow kitchens. The top design features rounded edges which avoids the danger of sharp edges for any small children that might be playing and running around.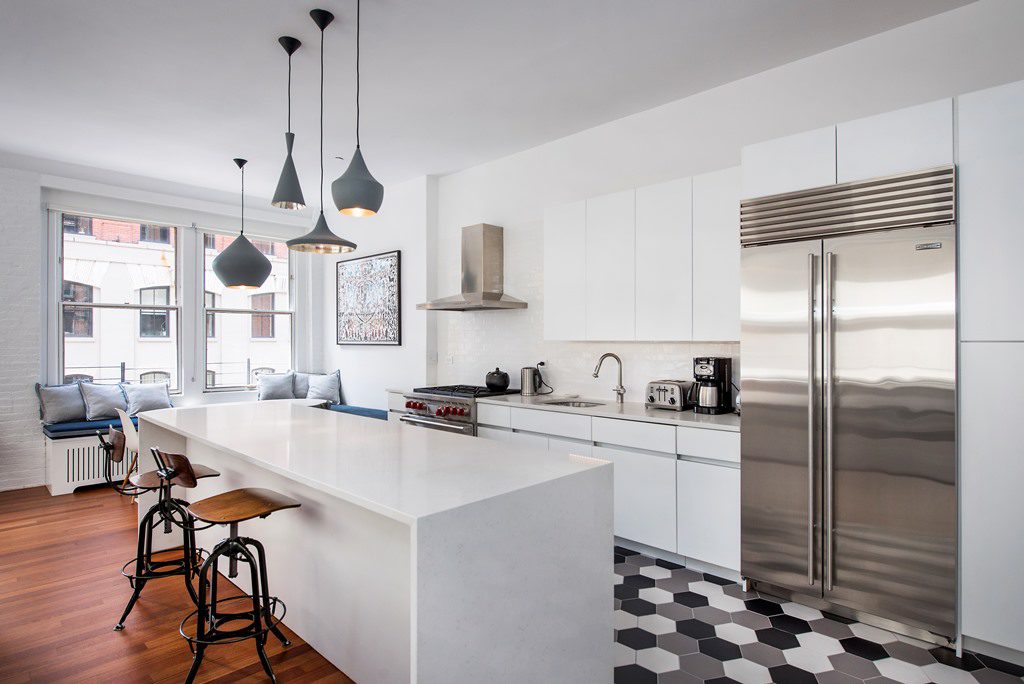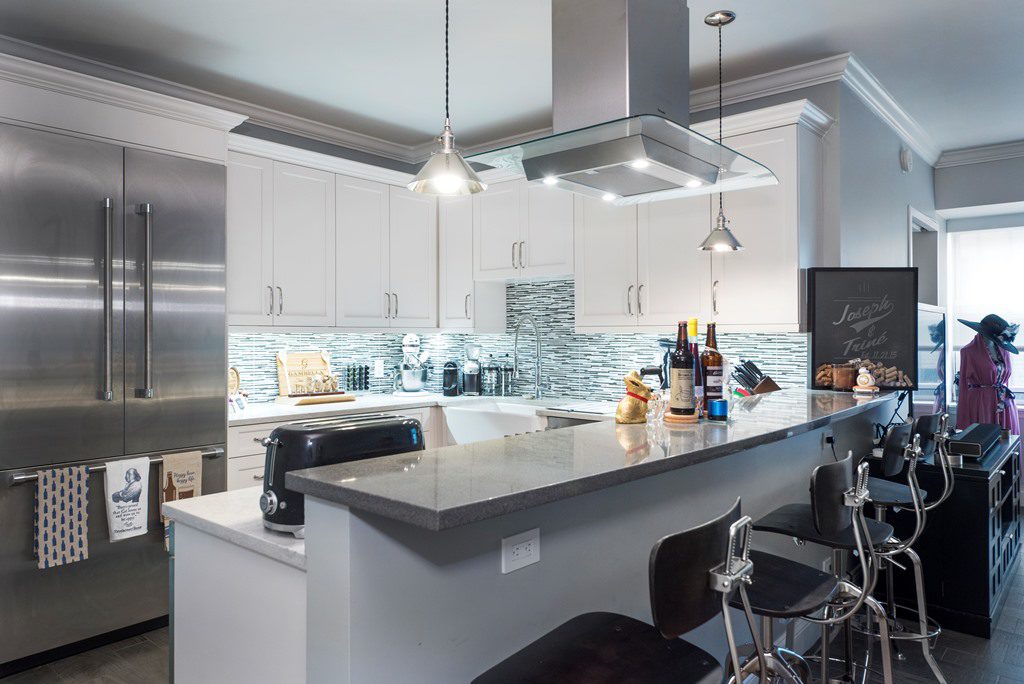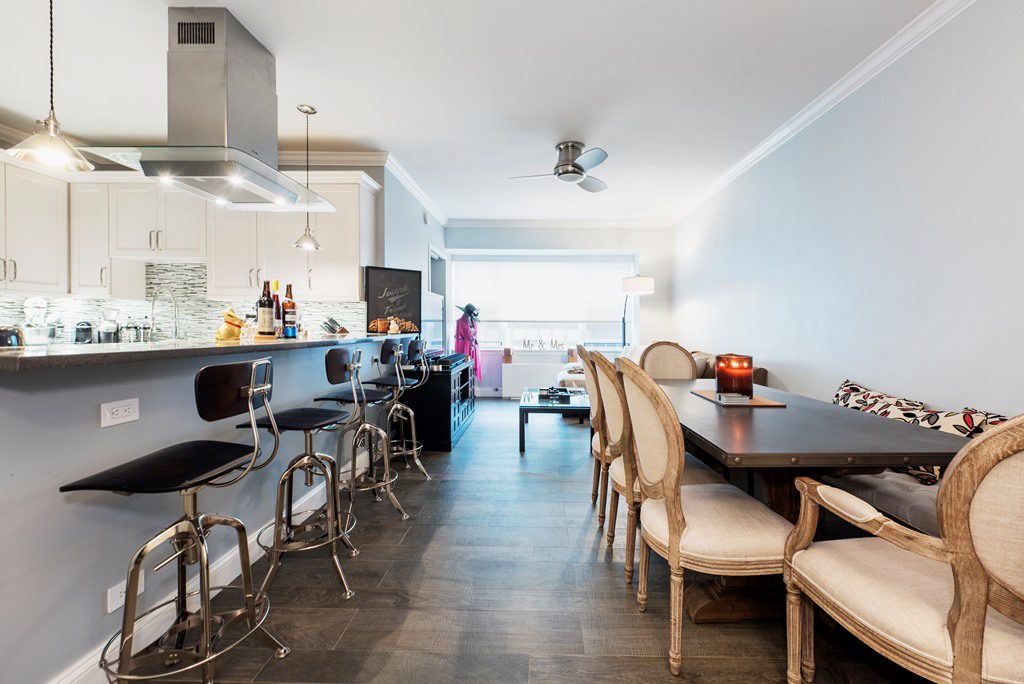 #5: The Custom Design 
If you have an open floor plan living space, you can create a custom kitchen that features a large island with a dining space.  This cool and funky design footprint features one wall dedicated to the fixtures and cabinets and an open island, as well as a dining banquette close to the window.  Banquettes are fantastic because they increase storage and provide extra seating.  The owner added blue seat cushions to bring the design a pop of color. Also, the grey light fixtures over the island complement the black, white, and grey hexagon square floor tiles. 
You can be creative and intentional with your kitchen island to fit your family and friends best. Use these MyHome renovated kitchens to inspire yours.
. . .
We hope you found this bit of information helpful, inspiring, and motivating toward making plans to renovate your kitchen and bathroom.