Uncategorized
3 Design Tips with Pop of Color for your NYC Apartment Renovation
By Tiffany Smolick
Upgrading your kitchen or bath? You may want to bring some bold colors into your design to refresh the look of your space. Adding colors to any design concept can really bring the unique style you're looking for and chances are the outcomes will be even better than you imagined. Here are three design tips highlighting items that are stepping out of the box and into color. Plus, we share examples of different companies that offer a wide array of options for each renovation style to inspire your remodel.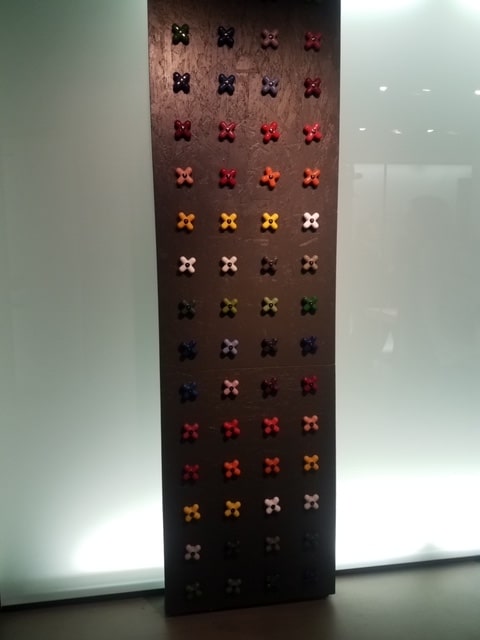 Tip # 1: Fun Faucets
Just when you thought choosing the perfect faucet was hard enough let's add color to your options. Many manufacturers have jumped on this latest trend and added color to their finishes. This bold style has worked its way into many showrooms and it doesn't seem to be going away anytime soon. In fact, it's picking up momentum. People are having fun with the pops of color and creating beautiful spaces with unique styles and personalities. Faucets with color finishes are also a playful addition to powder rooms and kids' bathrooms.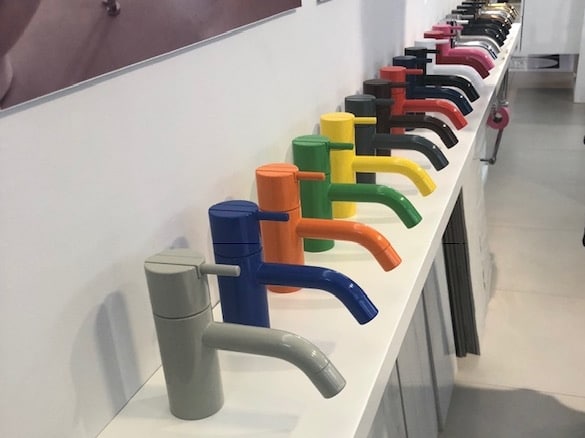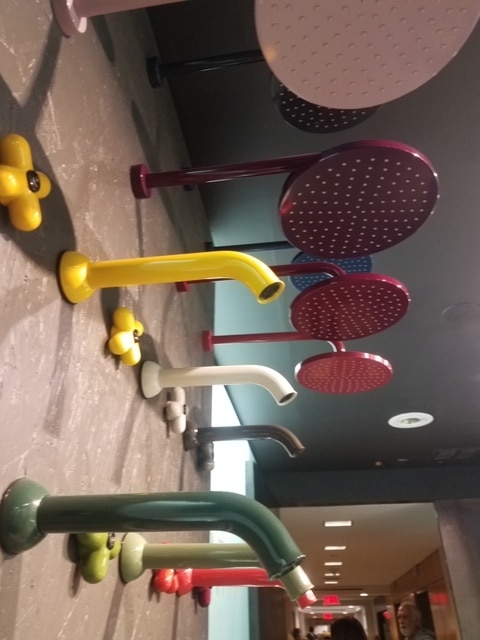 A subtle way to add color to the trendy all-white kitchen is to make the faucet your focal point. Don't worry, you're not limited to modern design for this movement. Companies like Rubinet have traditional-style faucets available in a variety of colors.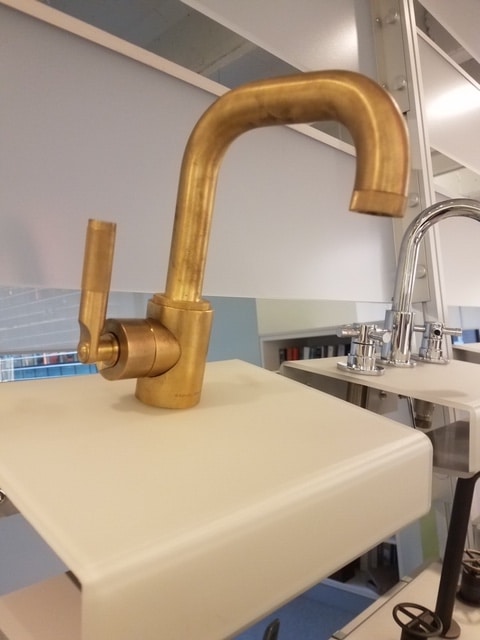 Tip #2: Appliances with Color
Stainless steel was all the rage for appliances (and still is in some cases). At least until you walk into a showroom and see a matte black Viking range with gold handles or a red AGA range. Luckily there are several companies that have stayed loyal to a colorful pallet of options. They have been patiently awaiting the return of this trend. Smeg, Viking, Aga, LaCornue, Bluestar, and Big Chill are just a few companies offering up something fresh and fun for your kitchens.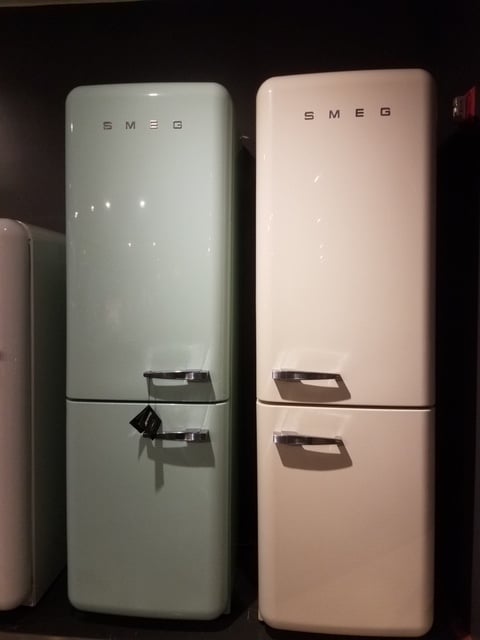 If you're not ready to plunge into the depths of color, these companies also offer a range of neutrals that might just catch your eye. Many white appliances have received a 21 st century makeover with cleaner lines and more modern hardware and provide a minimalist, sleek addition to the modern kitchen.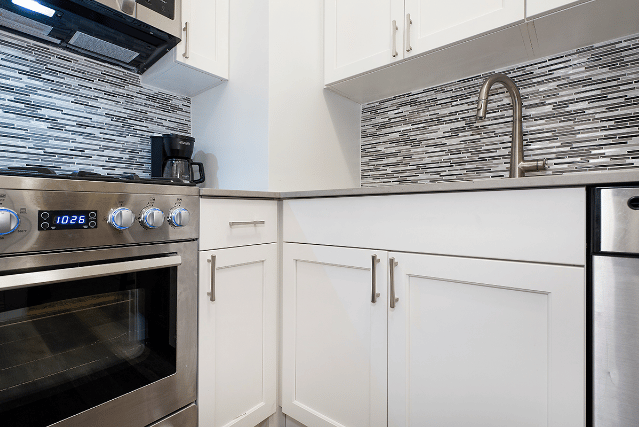 Tip #3: Tiles Boasting Bold Colors
Your kitchen backsplash is another place to step out of the box and into color. There are so many options on the market right now for colorful tiles and grouts. You can even get grout with a little sparkle if that suits you. The bottom line, you have been given permission to have some fun and your designer will love you for it.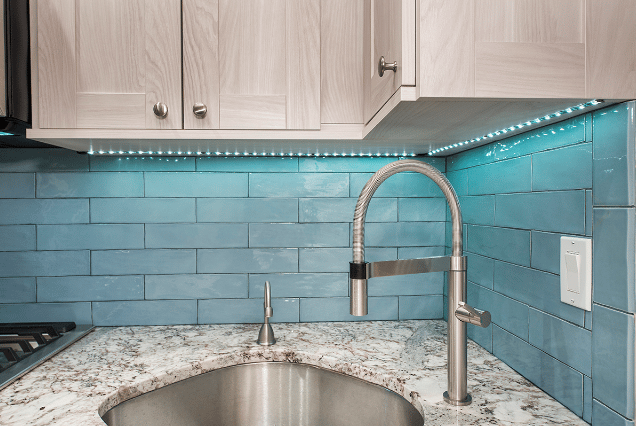 That's right, colorful tiles are on the rise and making their way back into bathroom design. We're not talking about the pastel bathroom tiles of the past. People are leaning towards more design and less cookie cutter with bold colors and patterns.
Prefer to play it safe? Consider a nice Carrera marble backsplash or white subway tile. Or, add some geometric shapes, bold colors, and matte finishes.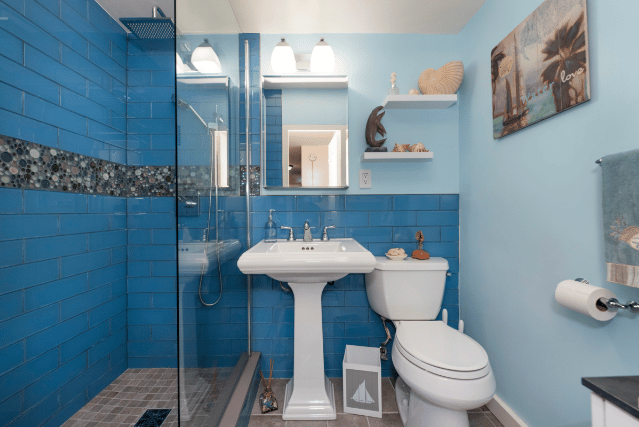 If you're in the stage of planning a kitchen or bath renovation and looking for a pop of color, consider these three design tips. The possibilities are endless, whether you desire to bring some color into your design or keep a nice range of neutrals we are here to help in any stage of your apartment renovation process.
We hope you found this bit of information helpful, inspiring, and motivating in renovating your kitchen.