Uncategorized
Bathroom Vanities: Merging Style and Storage
By Tiffany Smolick
Every inch counts with bathrooms. Maximizing storage without overcrowding requires smart space planning. This is particularly important for smaller bathrooms. If you choose a vanity that doesn't quite fit, you can end up wasting valuable space. This is where custom vanities come in to play. Here are 4 different styles of vanities to fit your needs and inspired the design for your NYC bathroom renovation.
Style #1: Custom-Made Vanity
For the two NYC bathrooms photographed below, we opted for custom floating vanities with full height doors. This allows the homeowner to add a storage rack to the door and gives the illusion of a larger bathroom by providing more visual space underneath.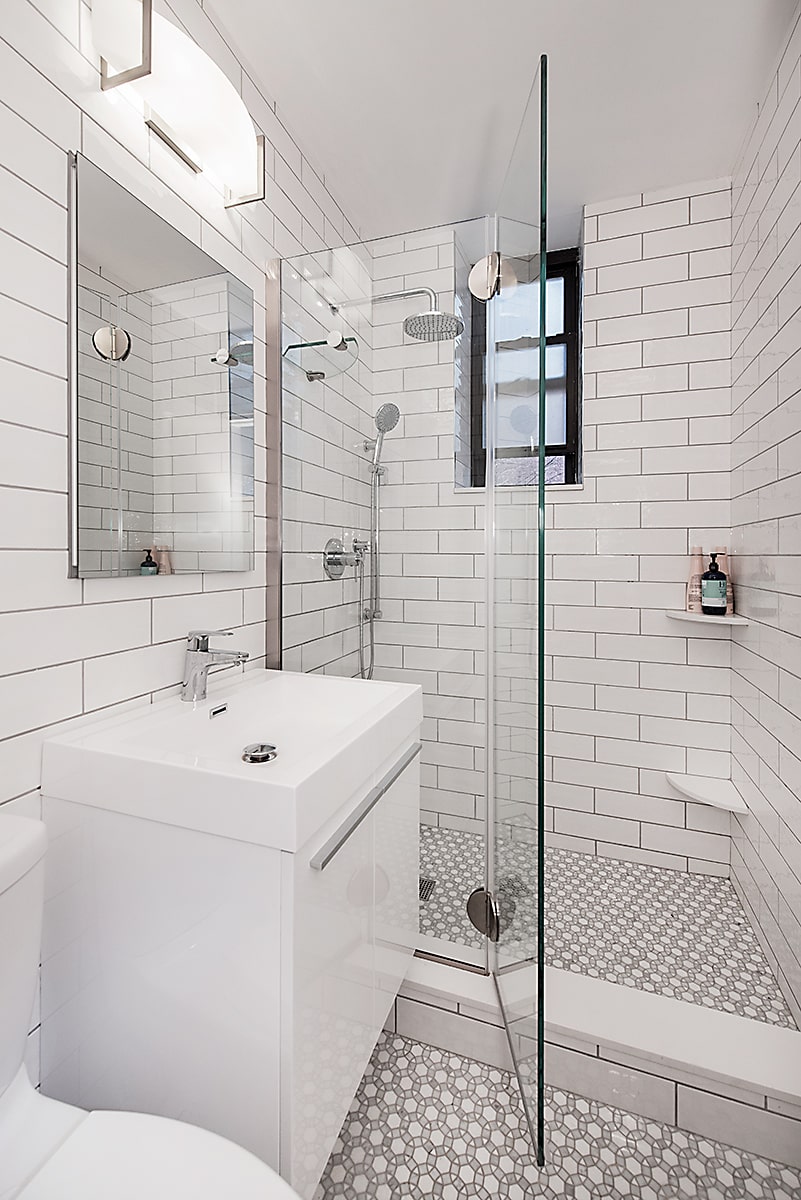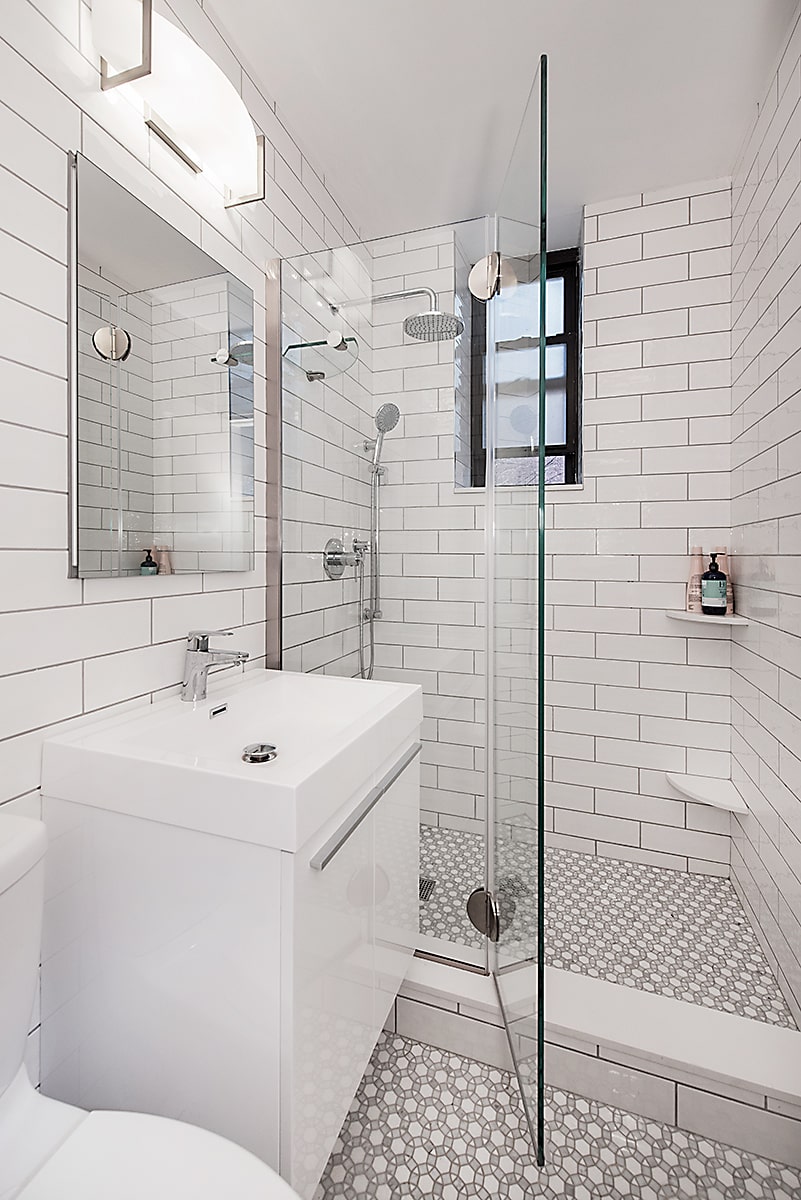 A custom vanity also allows you to use as much of the space as possible. In NYC where dimensions aren't always convenient. Being able to add a few inches here and there really helps you get a good fit. It also offers up a wider selection of finishes for you to choose from.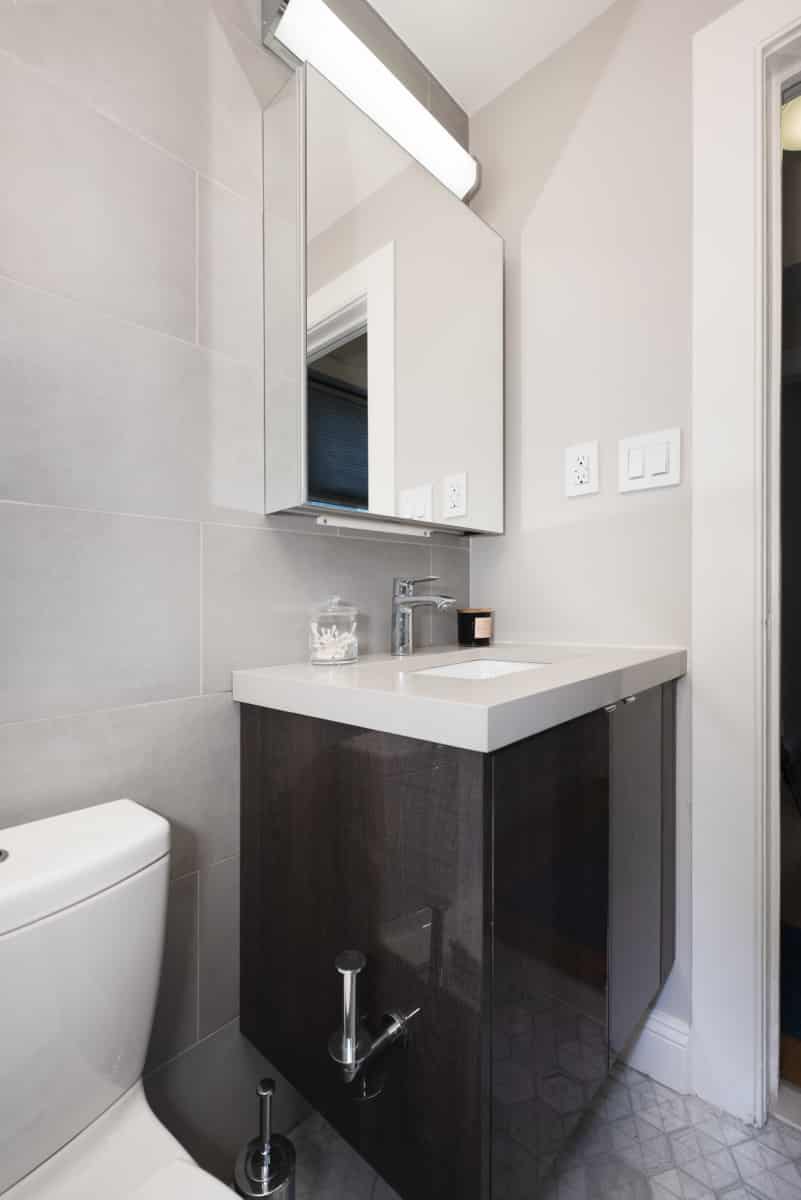 Style #2: Open Bottom-Shelf
While floating vanities work well in smaller bathrooms, they may not offer as much storage. In smaller bathrooms, big bulky furniture makes it feel overcrowded.
Using a vanity with an open shelf at the bottom maintains an open, light style while also providing valuable towel storage or storage for larger items like baskets or scales.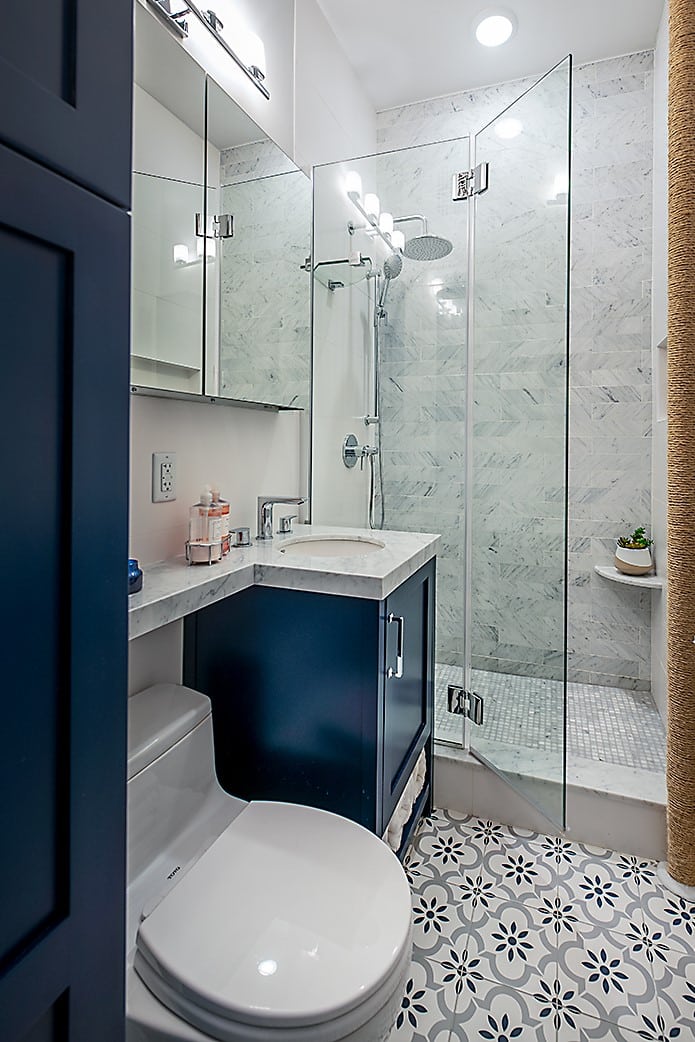 Style #3: Custom Built-Ins
If you're choosing a custom vanity, and you have extra room (even if it seems like a sliver of space) why not have a custom storage piece? Even if it's 10" wide, IT'S STORAGE! This will give your bathroom a cohesive, custom look and offer a great deal more storage for toiletries and bathroom necessities.
Recessed storage is another option for smaller bathrooms. As long as there is room on the wall, there are a few options on the market for full length recessed cabinets. Some come with mirrors, or some like shown above are fitted with custom doors.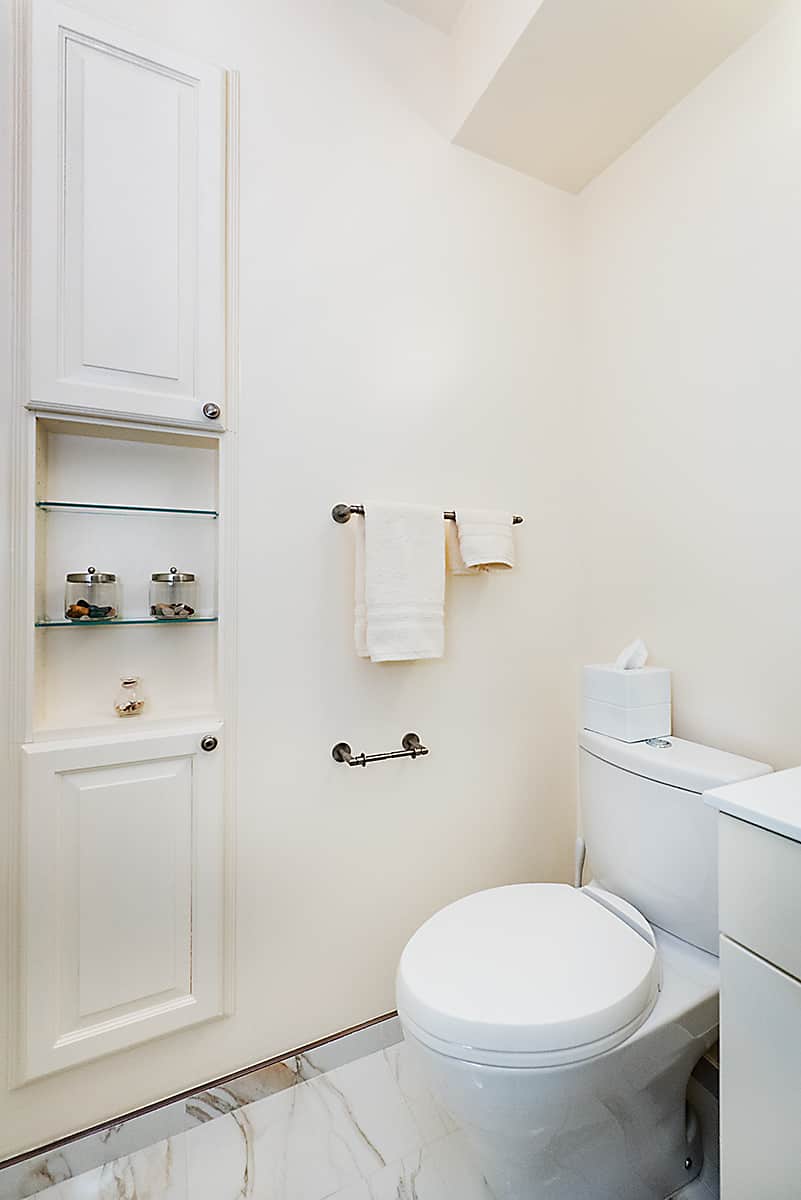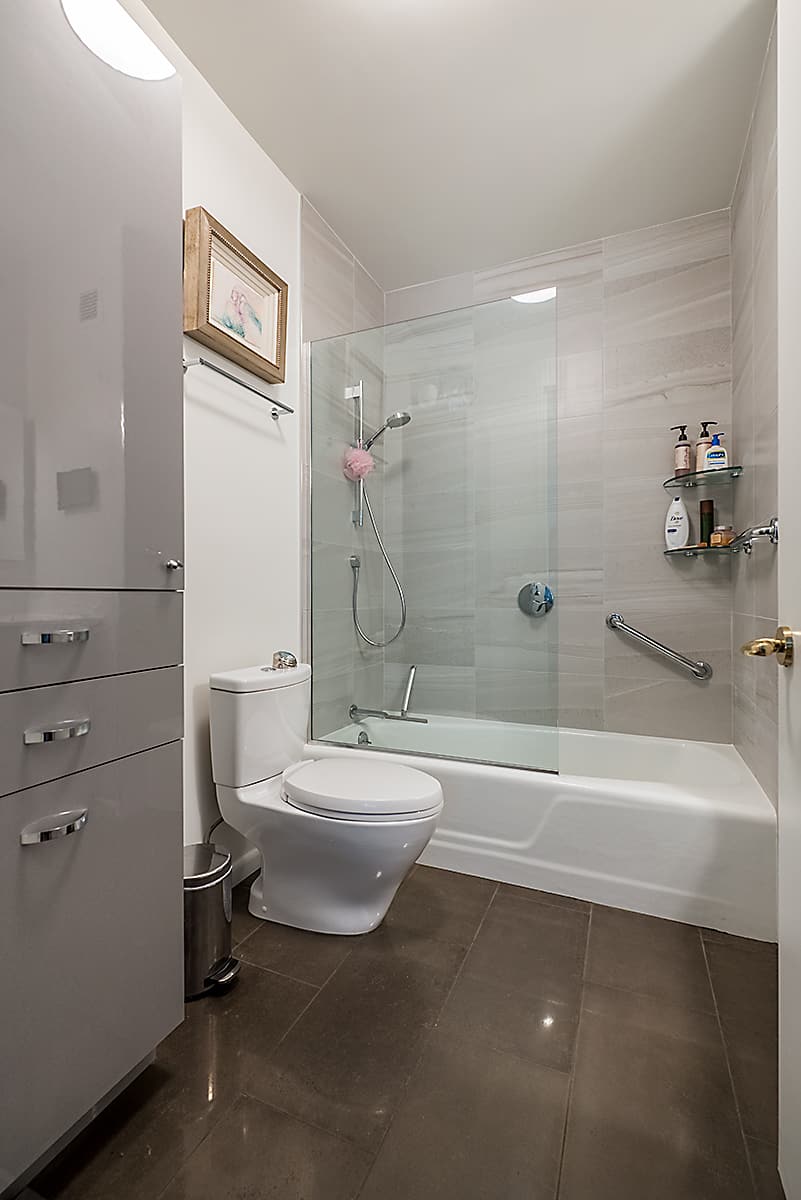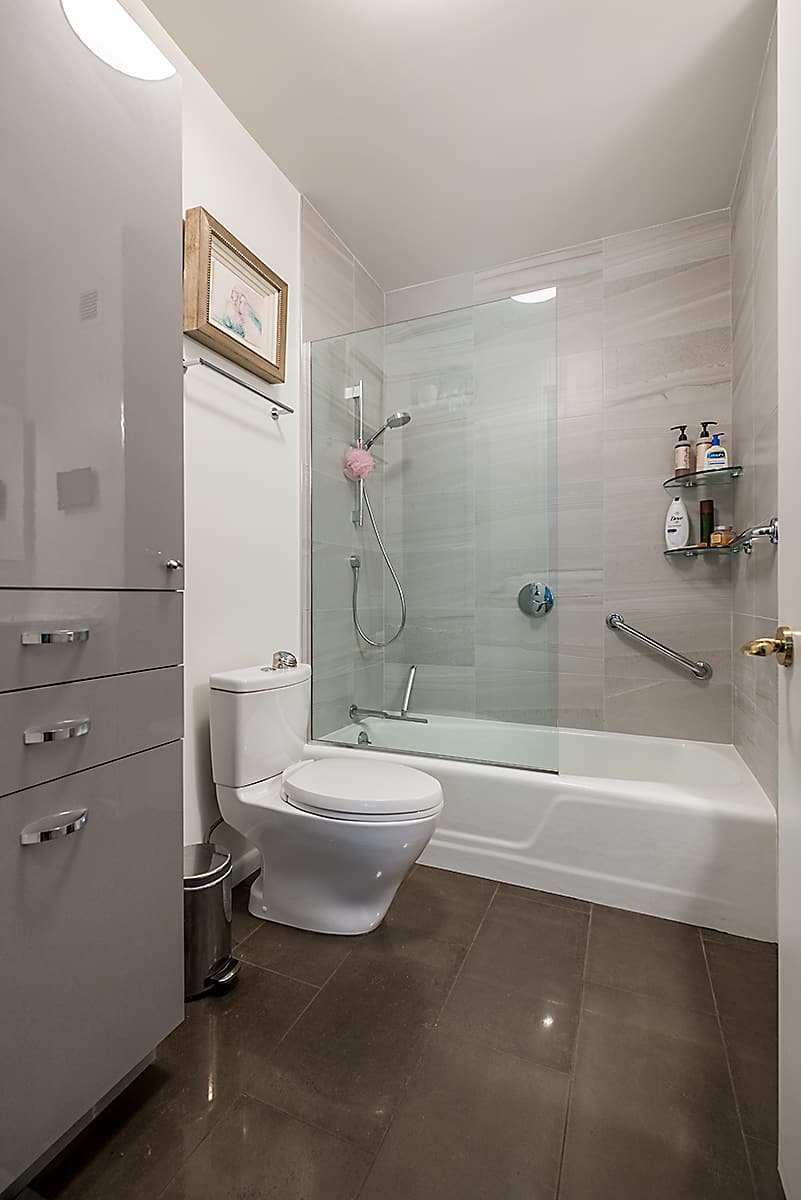 Style #4: Wall to Wall Vanity
In NYC, every inch has the potential to become storage. By installing
wall to wall (or wall to glass) custom vanities we provided homeowners with the maximum storage for their space.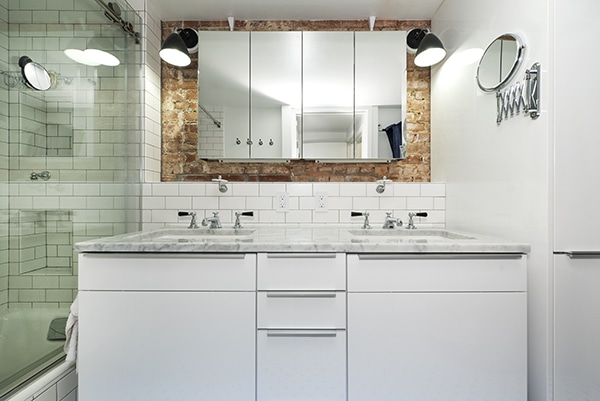 To avoid wasted space below, we installed a custom wall-mount cabinet above a recessed base cabinet. This option gave our clients more than enough space to conceal less-decorative essentials, such as toilet paper.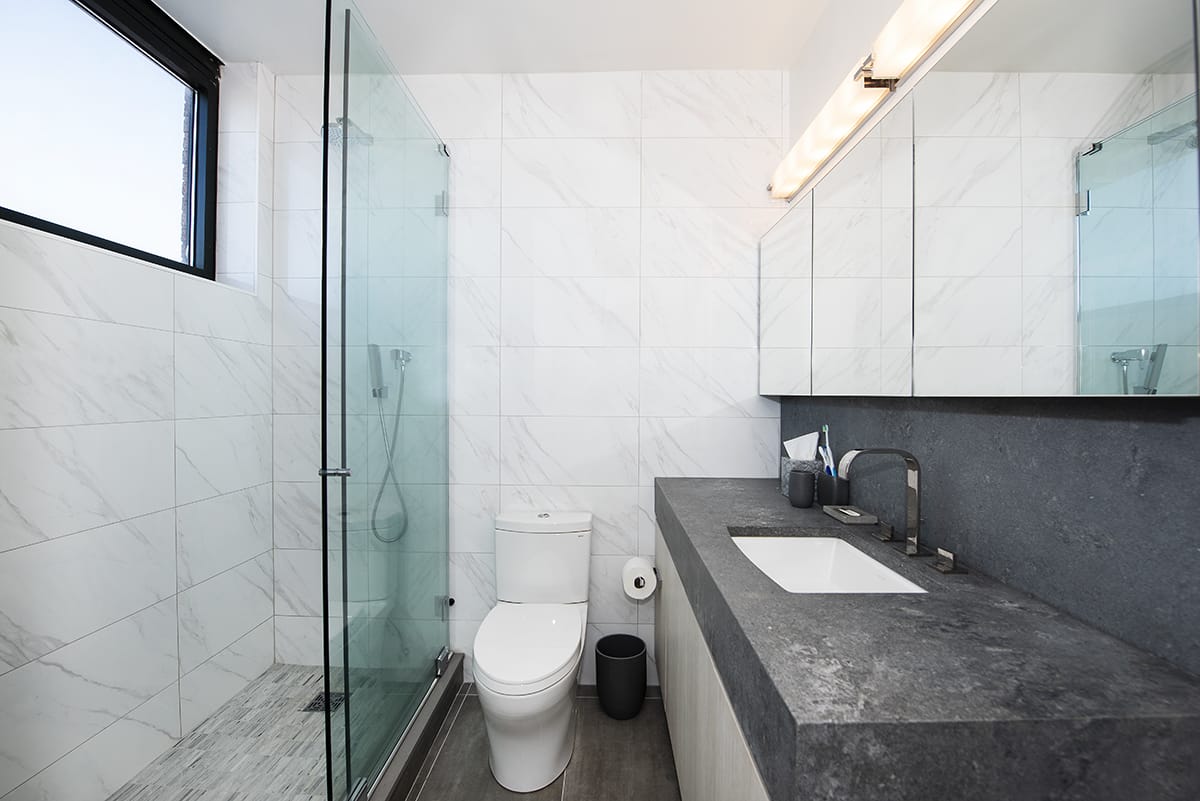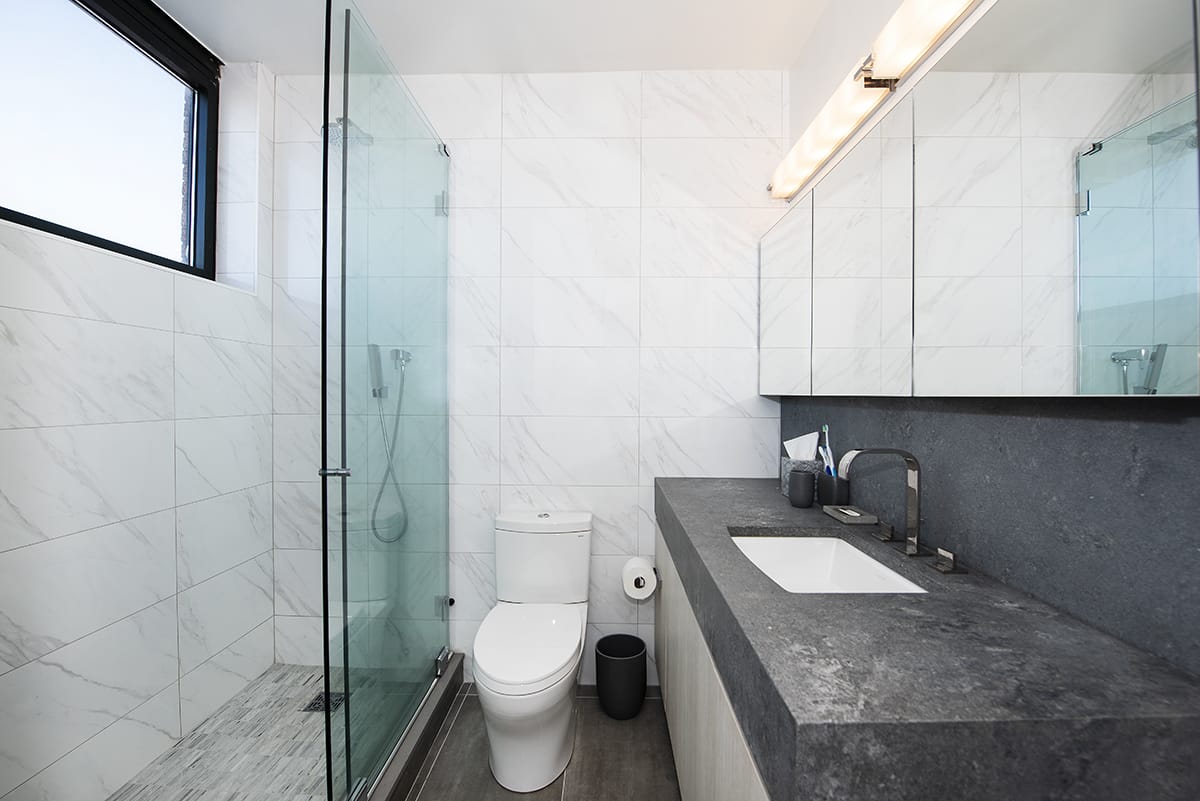 We hope this article gave you some inspiring tips on how to maximize your NYC bathroom. From MyHome to yours, thanks for stopping by.