Uncategorized
5 Things to Consider When Choosing Your Kitchen Faucet
By Tiffany Smolick
Although the major function of a faucet is to dispense water, the kitchen faucet is a key element in defining your kitchen design style.  It's easy to get overwhelmed with all the options that are now available when choosing a faucet. Having the right information can make choosing easier, so below is what you should consider.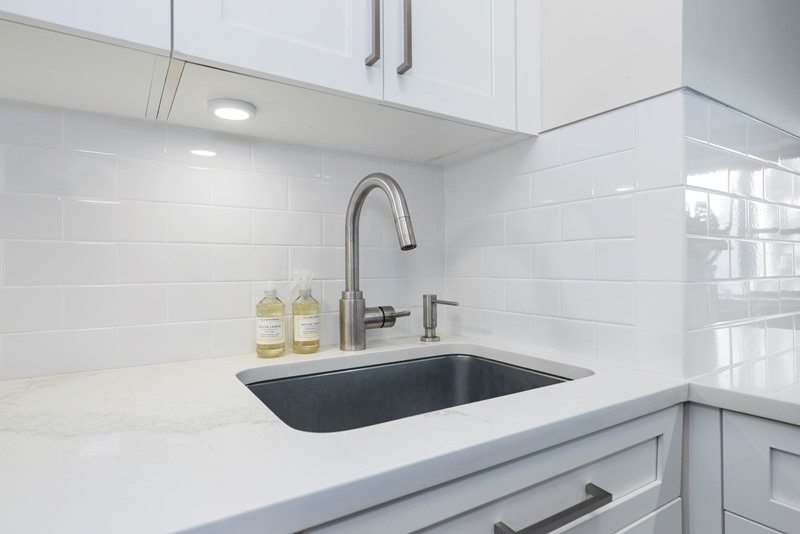 #1: Materials and Finishes
Some of the standard finishes you will find are stainless steel, bronze, nickel, polished brass, and brushed nickel.  You should keep in mind that all manufacturers are different and therefore their finishes might differ from each other.  It's a good idea to purchase your faucet, hand spray and soap dispenser from the same manufacture to ensure an exact match.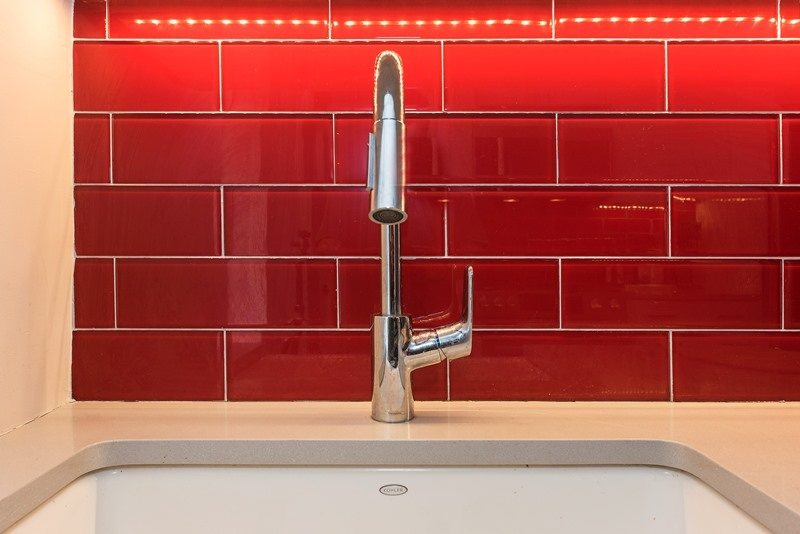 #2: Style
When you envision your new kitchen design, is it sleek and contemporary or rustic with a farmhouse feel? These are important details when choosing a faucet because faucet styles range from simple to very detailed. Although it seems minor, this item will shift the aesthetic of your kitchen. You should hone in on a style before shopping because the options are endless, but if you have style established, then it will help narrow down the options. Work with your designer to narrow down the best one for you!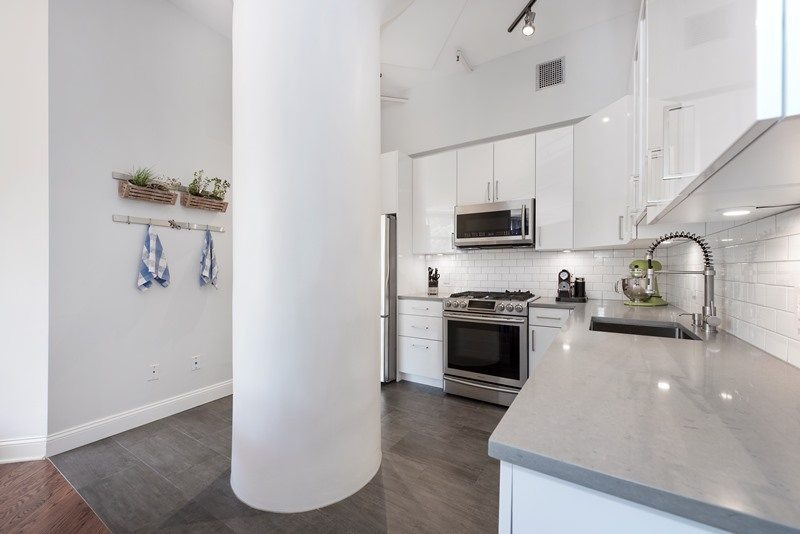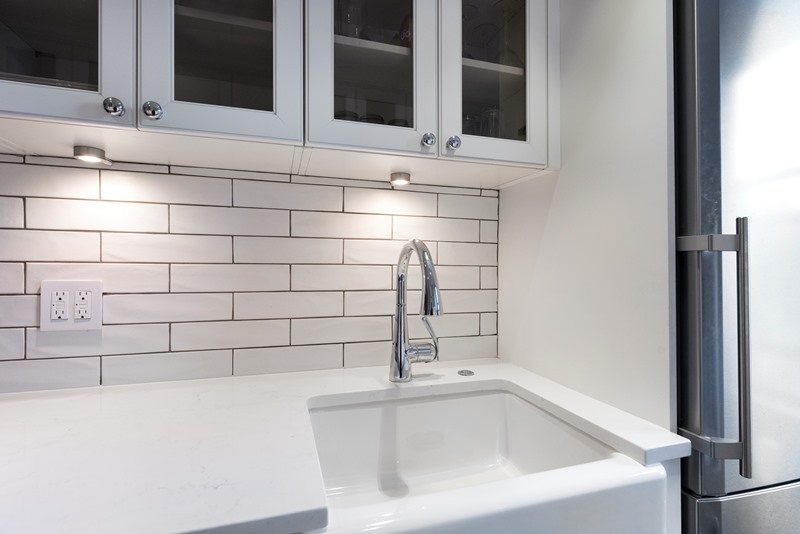 #3: Price and Quality

You will find that most faucets use a ceramic disk valve with a stainless steel base. This option will be more long-lasting, but it also will cost more. Besides stainless steel, solid-brass also is long lasting and requires the least maintenance. A reliable gauge of quality is weight and as you can imagine these faucets cost the most.
Though their price may be appalling at first digestion, consider that lower priced faucets are frequently manufactured with a plastic base and it probably won't hold up. When you factor in your cost to repair or replace your low-priced faucet, it negates the initial lure of savings.



#4: Keep Your Existing Sink

There are many different kitchen sink and faucet designs you can choose from, but they are not always compatible with your space.
If you want a quick update to your existing kitchen faucet, but will be reusing your existing sink, you have a few options to consider. First, you should check how many mounting holes your sink and faucet currently have.  It's important because faucets come in four options; one, two or three or four mounting hold variety.  You need to know exactly how many you have so you can find an appropriate replacement.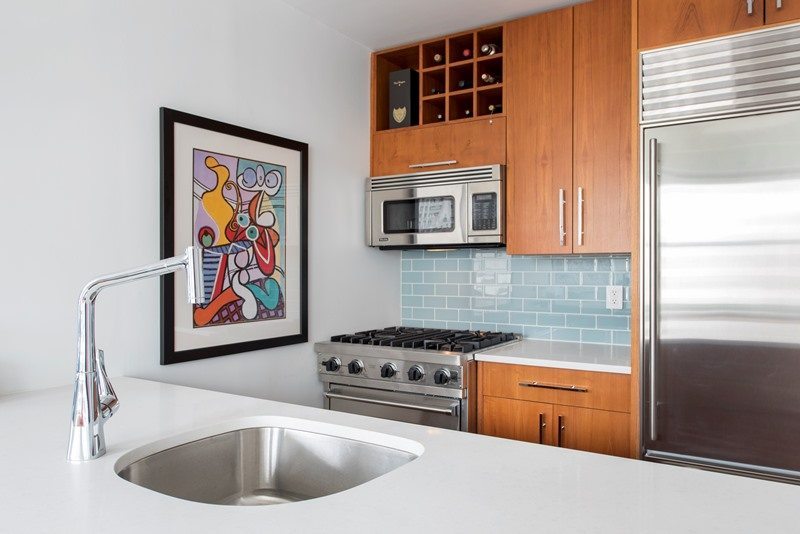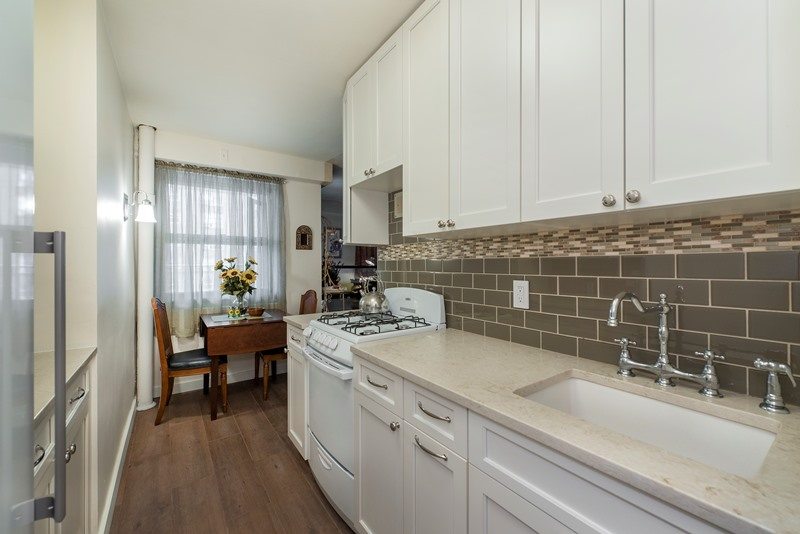 #5: Handle Options
Single handled faucets have the ability to regulate the flow of water by being able to rotate directionally with an up and down motion. This is a great option for chefs because they are convenient for using with only one hand. They usually have a high arch that easily accommodates large pots and pans. 
Double handled faucets require a minimum of three holes to be installed. This option has a wide array of handle options making this faucet very customizable. This option also supports dedicated hot and cold water handles allowing you to adjust water temperatures as well as water flow. These options also allows you to change the handles independently from your plumbing.  This option is the best choice for easy style changes.
Hands free faucets are activated by a sensor. This option typically has a handle at the side that allows you to adjust your water temperature and flow. The main benefit is no hands! The sensor detects light or motion depending on your faucet and that opens the valve. The same sensor also shuts off automatically which conserves water. This is a wonderful choice for children or clients with medical issues with their hands.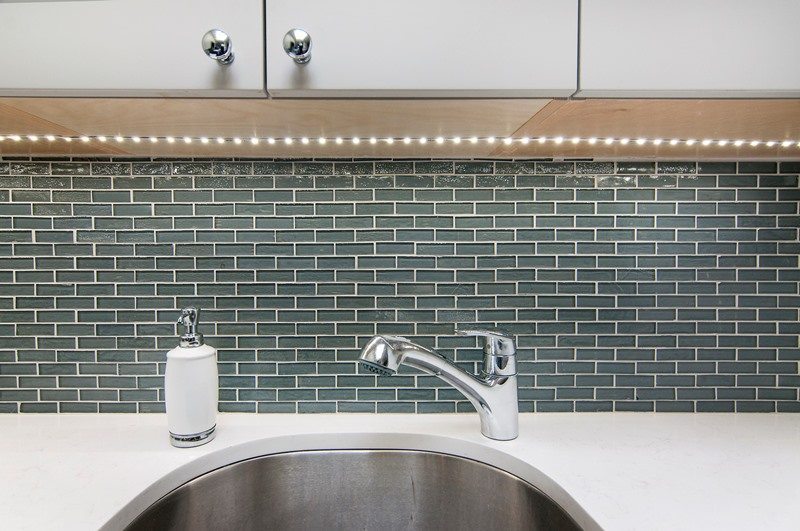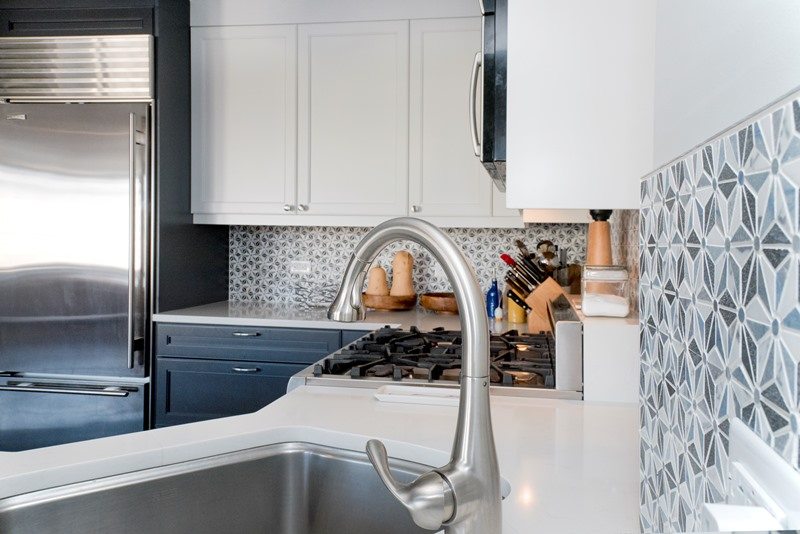 The kitchen faucet will help determine your kitchen design style. So, make sure to consider these elements when choosing your new faucet.
. . .
We hope you found this bit of information helpful, inspiring, and motivating toward making plans to renovate your kitchen and bathroom.