Uncategorized
Handy Guide to Creating Your Kitchen Lighting Plan
By Tiffany Smolick
Are you overwhelmed and confused by all the options out there for kitchen lighting? Between pendants, up lights, LED's and downlights, there are so many options!
To accomplish a successful lighting plan, you need to assess what appropriate sizes and styles match your kitchen design. Let's discuss various lighting styles and the main things to consider in the planning of an effective design.
For most of us, the kitchen is the main gathering space for the whole family. Therefore, good lighting is vital for prepping food and safely cleaning up. It can also add aesthetics and character to your space.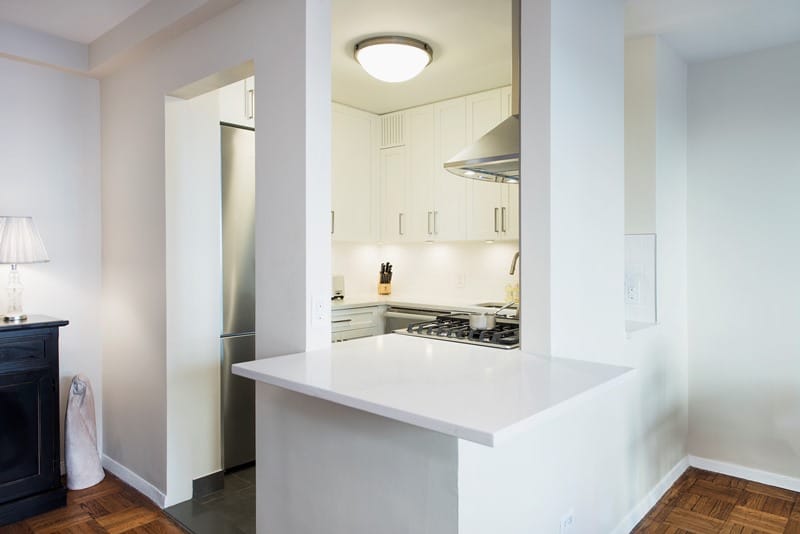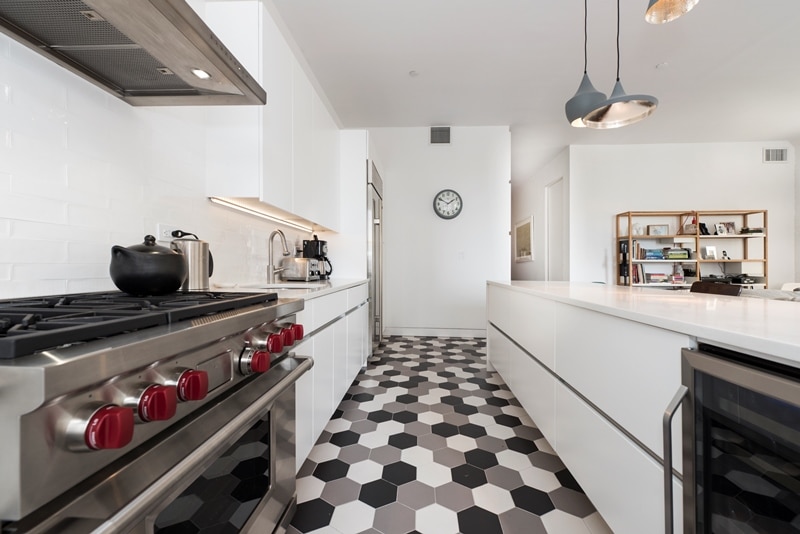 Make lighting a first in planning.
As soon as you begin the planning process for your remodel or renovation, lighting should be on the top of that planning list. This is because moving light fixtures after your new kitchen has been installed will be an expensive change. Rewiring and painting can create hefty costs and for that reason, it's best to plan your lighting as early as possible in the design phase.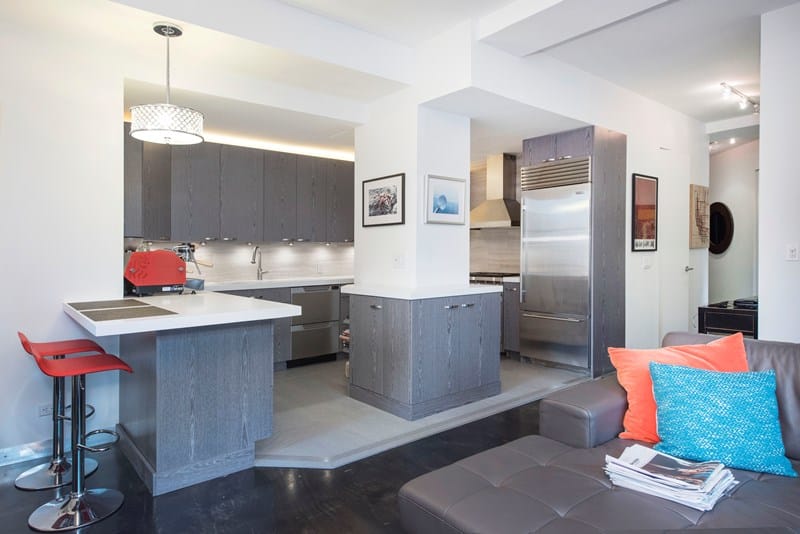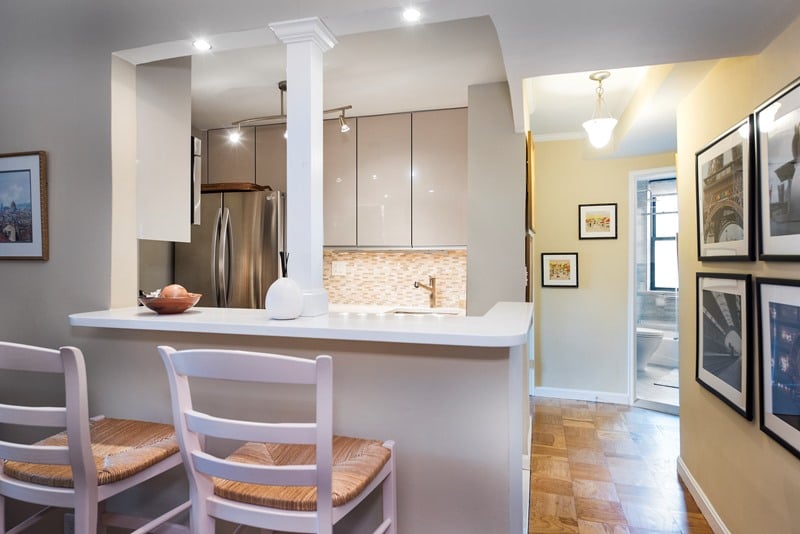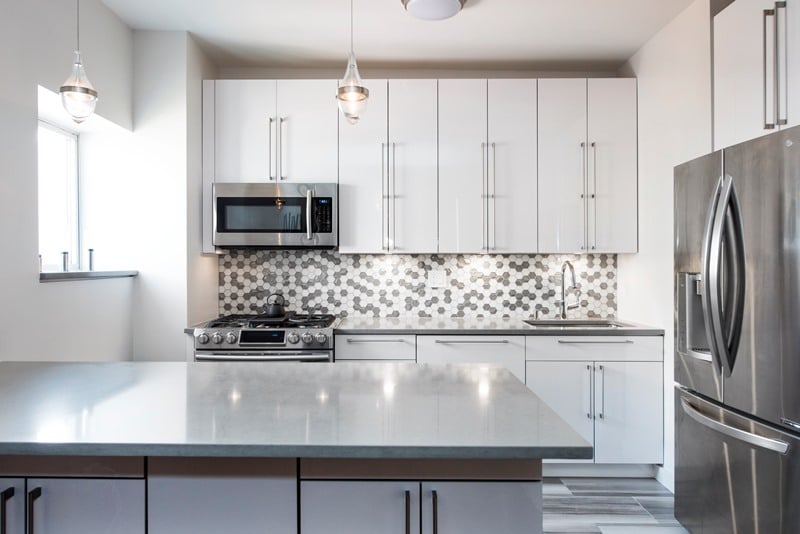 Choose lighting that is similar in style to the rest of your home.
When it comes time to choose your kitchen lights, take clues in your home's architecture and the lighting styles throughout the rest of your home. You should choose lighting that is similar to styles that already exist in your home. This will create a sense of flow between all the spaces in your home and establish a unifying theme such as finish or shapes for cohesion. This is especially important in an open concept kitchen that flows straight into a living or dining room.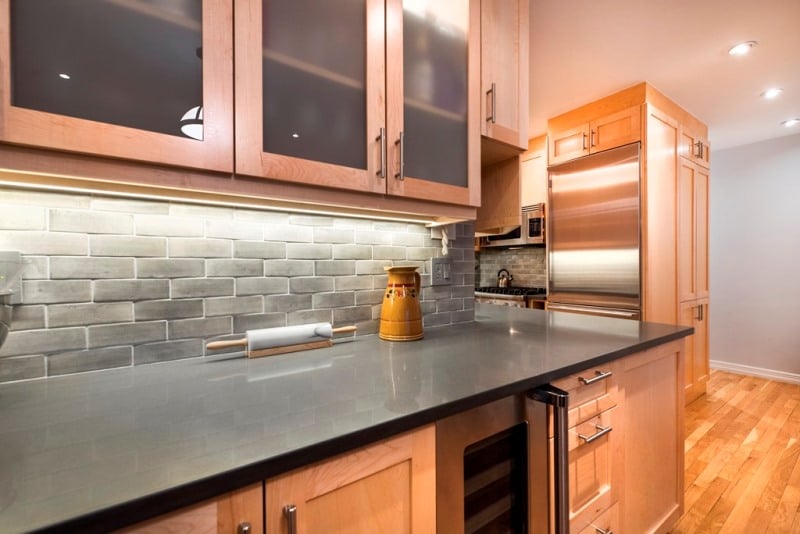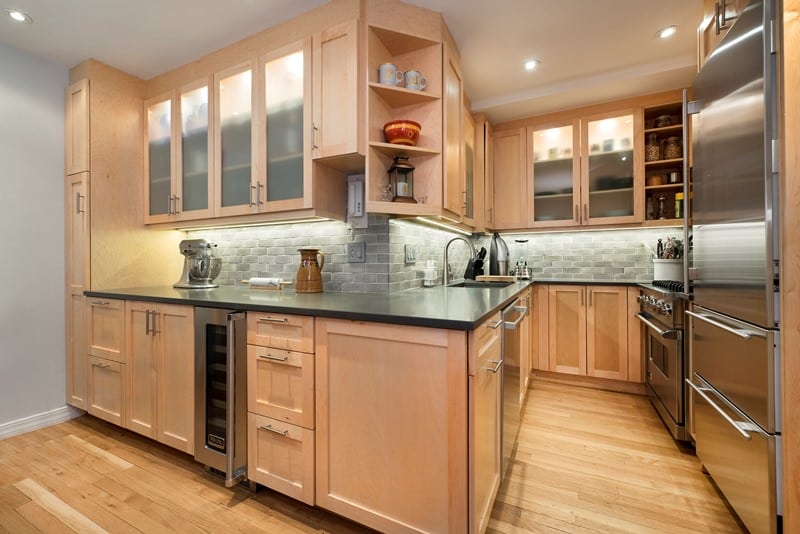 Your first priority is proper illumination.
Consider safety first. Your first priority should be to provide sufficient illumination. To achieve this, your lighting plan should create an output of adequate light, be the suitable size and style, and be installed at the proper distance from the floor, for your kitchen layout and design.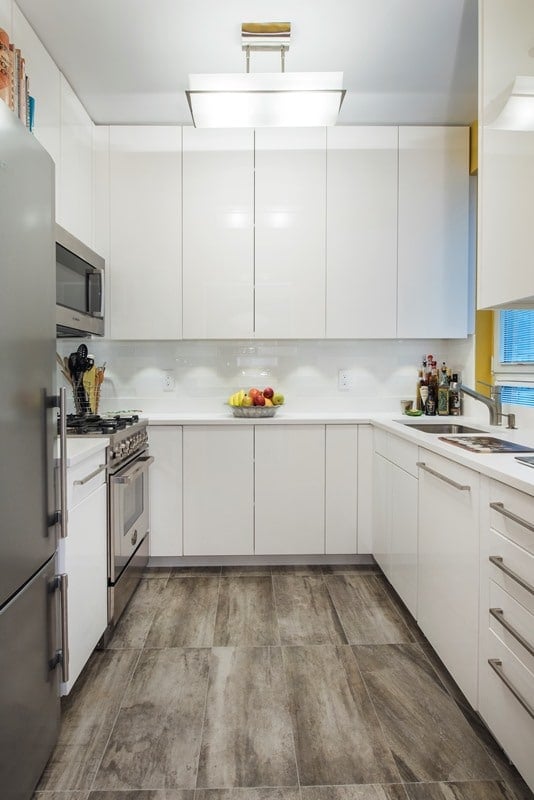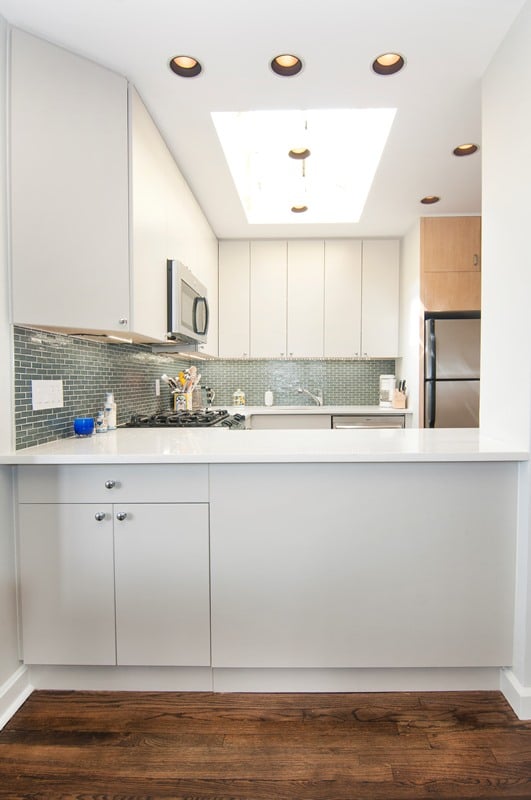 Lighting Style #1: Ambient Lighting
Your plan should also include soft ambient lighting. Ambient lighting is typically the main light source in any room, but especially your kitchen. Ceiling fans are generally the ambient lighting used in the kitchen and they are also a useful selection as you might want to use it to stay cool on warm summer nights. Likewise using a ceiling fan is a fantastic choice if you want to keep your utility bill low.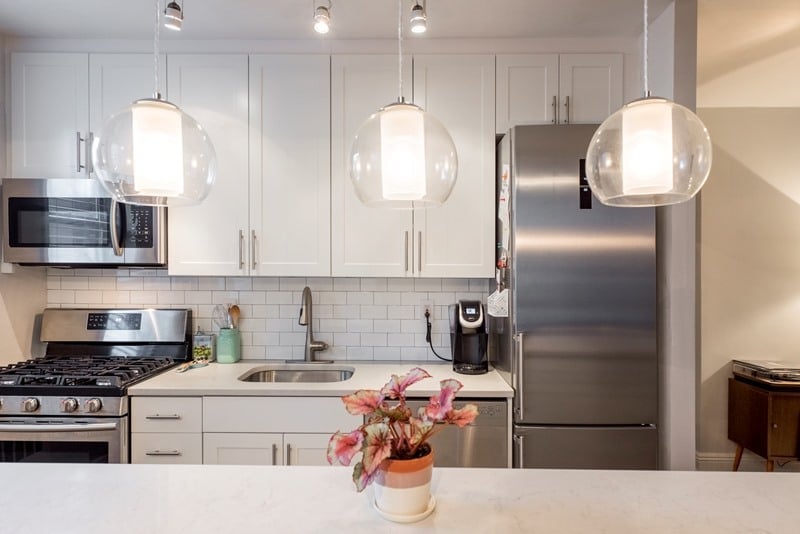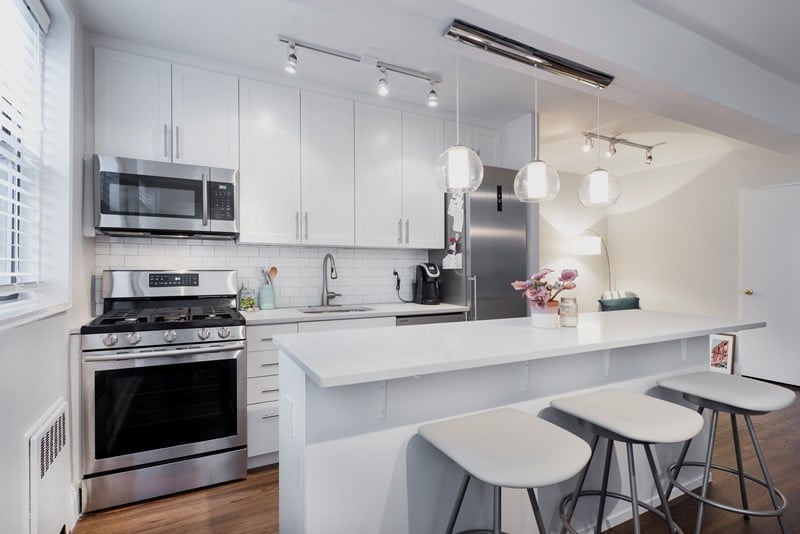 Lighting Style #2: Accent Lighting
Accent lighting is merely decorative lighting used to create ambiance or highlight a certain area in your kitchen. An example of accent lighting would be track or spotlights. If your kitchen design has cool features such as the backsplash, you could display them better if you had a spotlight pointed directly at it.
Another great option for accent lighting is to install strip lighting under your cabinets or counters. Another great place to add accent lighting is to your glass cabinets or open shelving to highlight your displays.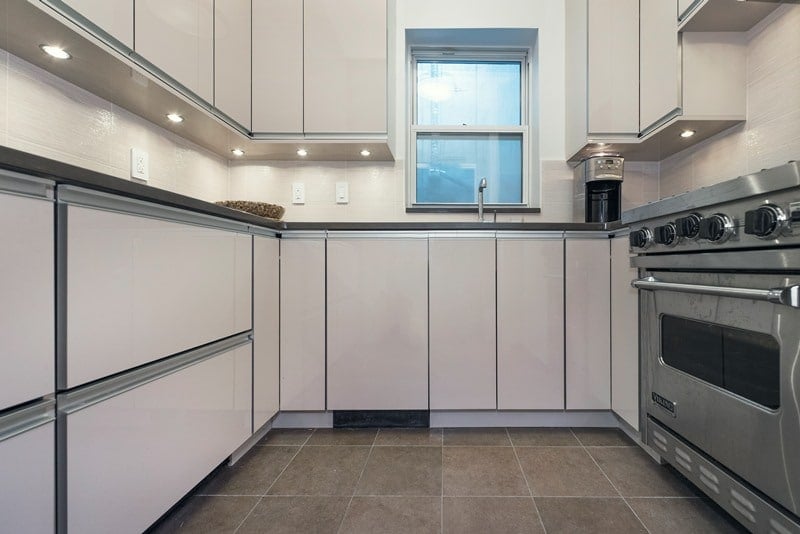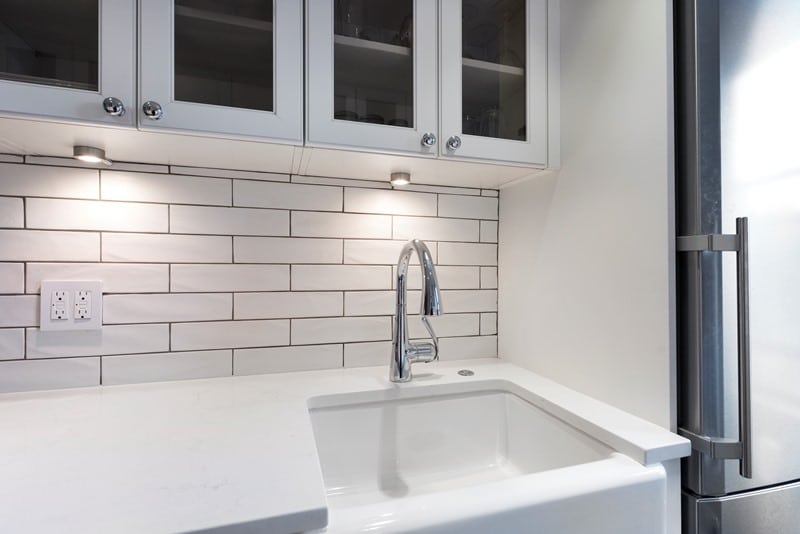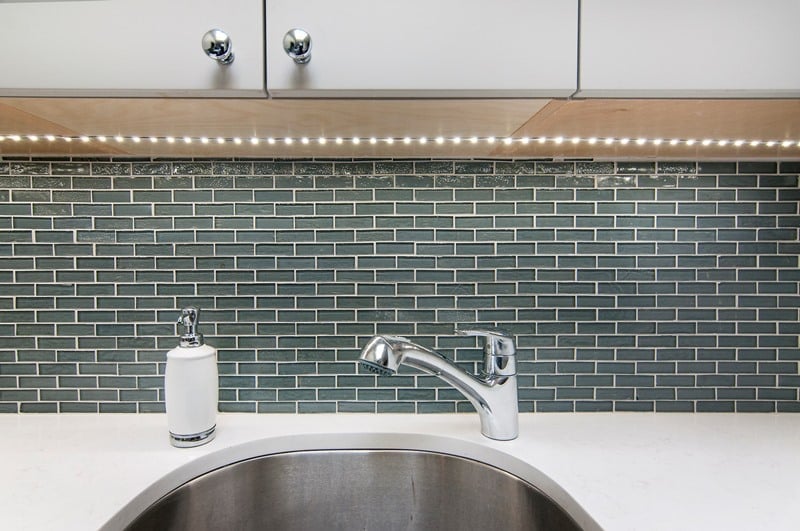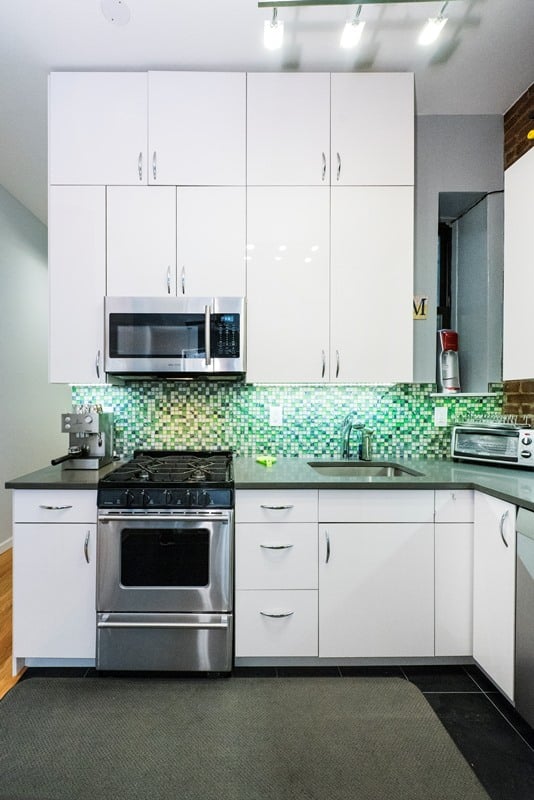 Lighting Style #3: Pendant Lighting
Pendant lighting is more frequently known in kitchen designs. Pendant lighting can light your entire kitchen if your kitchen is small enough. However, if your kitchen is larger you may still require additional light sources such as mounted fixtures, recessed lights, track lighting, and ceiling fixtures.
With pendant lights, size is very important. Too large of a fixture can overwhelm your kitchen design. If the fixture is too small, it can get lost in your design.
Tip: It's extremely important to hang a pendant fixture at the appropriate height of about 32 inches. If it's too long, your guests might bump their heads!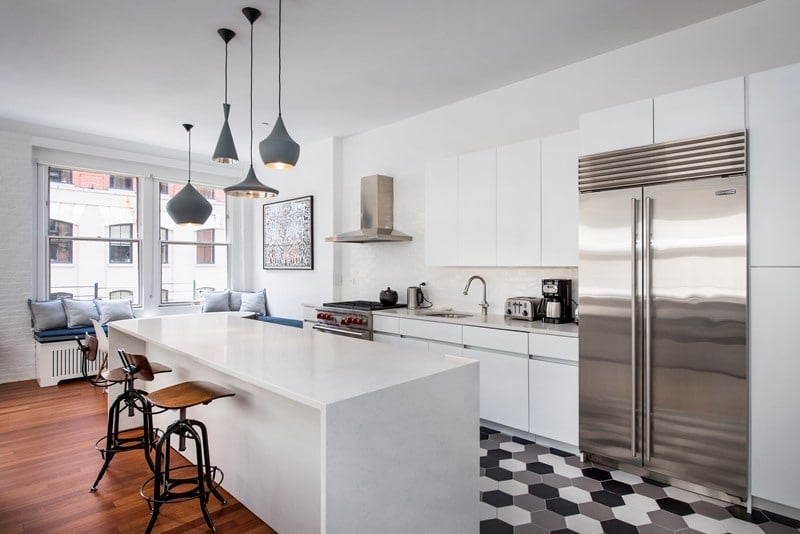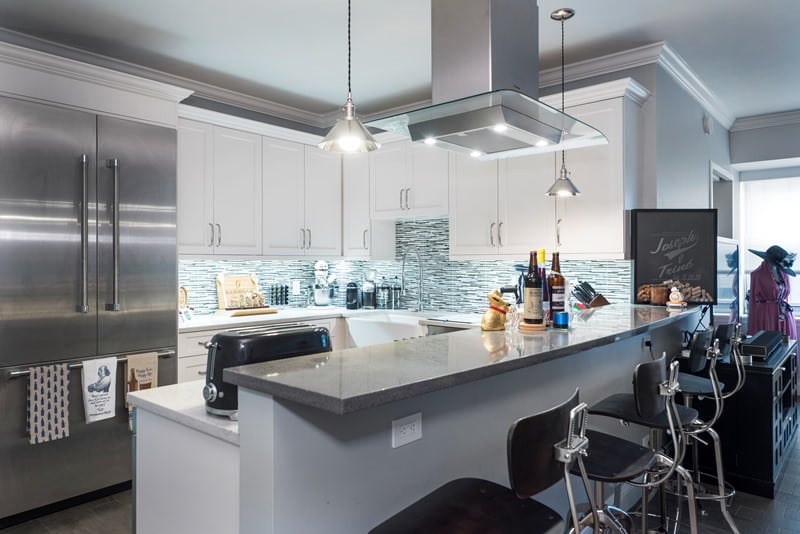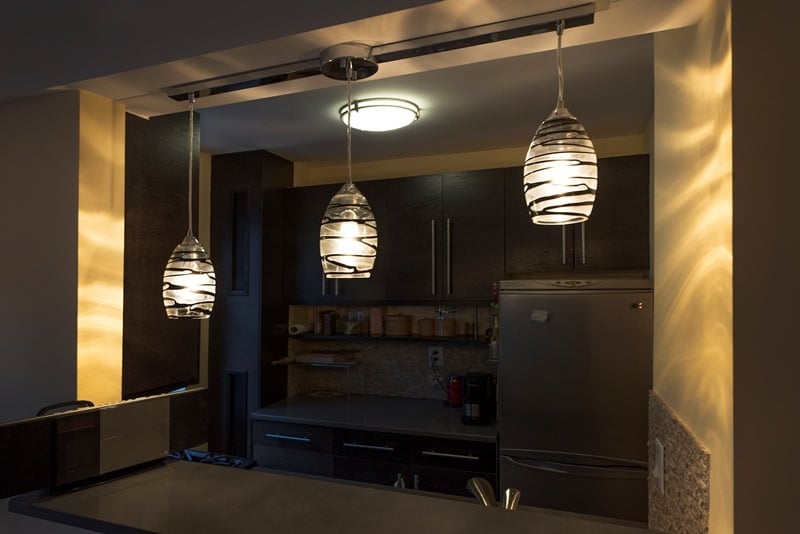 Lighting Style #4: Controlled Lighting
Controlled lighting allows you to adjust the lighting to change the mood with the click of a button. For example, with dimmers, you can go from bright lighting to a warm glow depending on what you're in the mood for.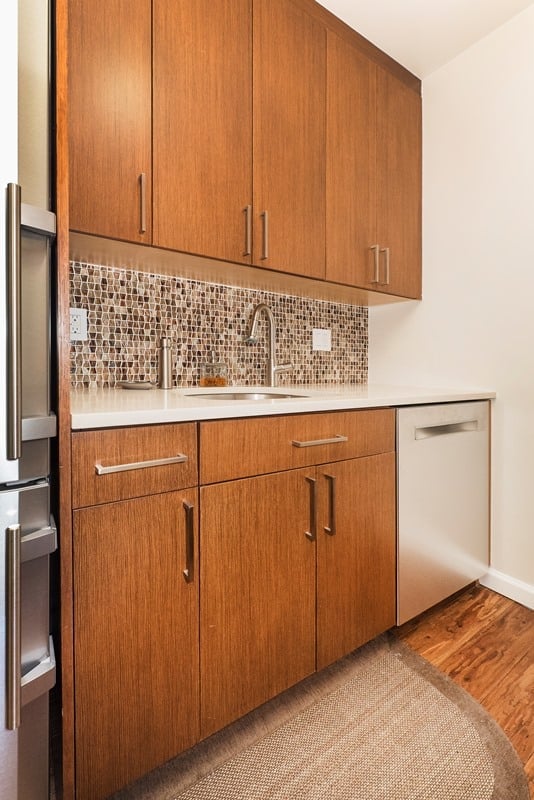 When renovating your kitchen, create a lighting plan that will keep your space bright and cohesive with success. Use our guide to inspire your kitchen lighting decisions.
. . .
We hope you found this bit of information helpful, inspiring, and motivating toward renovating your kitchen and bathroom.