Do you love the look of wood and but need durable flooring?
Do you love the look of wood but need durable flooring? If so, look no further than engineered wood flooring. Engineered wood is manufactured from thin sheets of a material like plywood glued together through a laminate finish and a top veneer of solid wood.
When it comes to engineered wood flooring in NYC, it's more stable and durable than hardwood flooring. The engineered wood can be laid over concrete easily without warping. This makes it a reasonable option to go in basements. You can use engineered wood flooring in any other room that is highly affected by moisture and humidity.
Considering Engineered Wood Flooring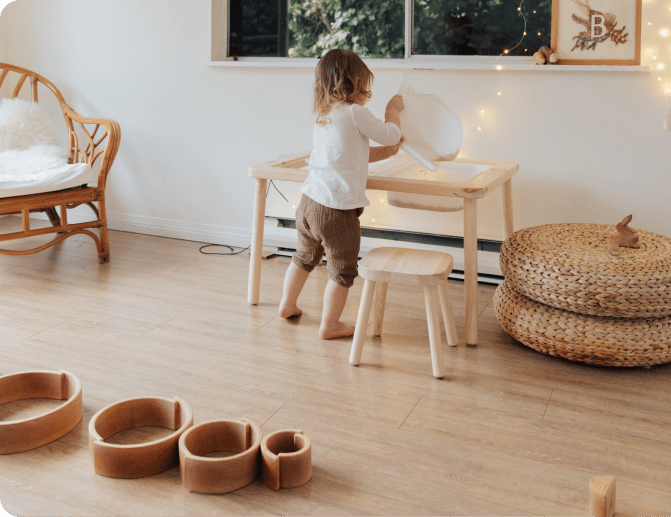 The engineered wood flooring comes with durable finishes that minimize the risk of scratches. Scratches do happen at any point in time. In this case, sanding of engineered wood flooring in NYC should be done one to three times.
You should consider hiring a professional sanding specialist to help you out. We at MyHome provide engineered wood flooring solutions for your home because of their less stability. The flooring uses less valuable resources than traditional solid hardwood with a plywood base.
MyHome is a premier name in the home renovation industry dedicated to delivering any type of NYC flooring from any other manufacturers. For immediate help with your engineered wood flooring, please get in touch with us at 844.809.0788.
Again if you don't find your flooring on your website or showrooms, feel free to ask us and we'll find the right one for you!
Let us find what's right for you!
The MyHome Team is always ready to guide you and help you with every step of the remodeling process.
Book Free Consultation