Uncategorized
4 Rooms to Use Soothing Blues in This Summer 
By Tiffany Smolick
The summer season is in full bloom and that means plenty of time is being spent at the pool or beach. Additionally, this is also a great time to add some colors inspired by the summertime. If you're a homeowner who wants to add some color but doesn't necessarily want to go very bold, we recommend blue hues for a soothing and colorful addition to your home. Below you will find some easy uses of blue for every room.
#1: The Bedroom
The soft blue walls create a focal point that's very subtle. Using a soft blue palette for the paint in your bedroom and mixing several organic textures can make your bedroom feel laid back as the blue will allow for a calming atmosphere that will soothe you. Impeccably paired bed linens bring this master bedroom together below.
#2: The Living and Dining Room
Neutral and light hues remain very popular in design, but we always love to see a splash of color included in the design. You should consider layering blues in your living room, such as combining our featured hue in your artwork or accessories. Continuing to add design elements within one color family, will keep your neutral palette harmonious.
A banquette is fantastic because of all the added storing and seating it provides to a smaller kitchen. Adding blue seat cushions brings a dash of color that takes a neutral kitchen and makes it trendy and spacious. It looks clean and modern with a twist of contrast, but still includes some personality.
Designer tip: keep an eye on the undertones and different tones of blues. Because there is always slight shifts in the color that can be tough to notice until you place various blues next to one another. Attempt to keep your blues consistent with each other. Two blues that have different undertones can clash when used together in a space.
#3: The Bathroom
This bright blue bathroom provides a lovely contrast with the white fixtures in the space. The blue hues offer a more spa-inspired design because ocean-inspired shades is associated with mindsets of calmness and tranquility. Blues absorb your mind with feelings of tranquility and peace.
If you want something out of the ordinary and more dramatic, you can use color for your tiles for your shower area. As you see in this design, Lior Noy our designer paired the gorgeous Venus Wood Vanity in the cinnamon finish with this Cobalt Blue subway tile design. This improves the monotony of neutral tones and makes your bathroom design stand out just a bit from all the others. Also, the blue hue in this shower is a terrific choice as it contrasts nicely with the beautiful vanity.
#4: The Kitchen
The kitchen seen below is inspired by beach vibes with blues and airy whites, giving this cozy kitchen a bright and light vibe. The blue and white color palette is warm and works well in a variety of rooms and with any design style.
A backsplash is great to incorporate blue into your kitchen design without being overly bold or on-trend. Backsplashes can be considered an accessory adding some personality and sophistication.
Blues make a soothing and calming addition to any home. You can use these examples as inspiration to brighten any room in your home this summer.
. . .
We hope you found this bit of information helpful, inspiring, and motivating toward making plans to renovate your kitchen and bathroom.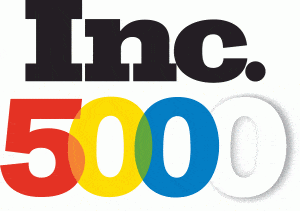 .