Uncategorized
4 Blue and White Designs to Inspire Your NYC Home
By Tiffany Smolick
White and blue are two colors that are meant to be together. If you think of a beautiful crashing wave, your mind instantly goes to that gorgeous white and blue combo. Regardless of your style type, blue and white can work for you. Whether it's traditional, contemporary or modern aesthetic, blue and white can give your designs a refreshing spark of color.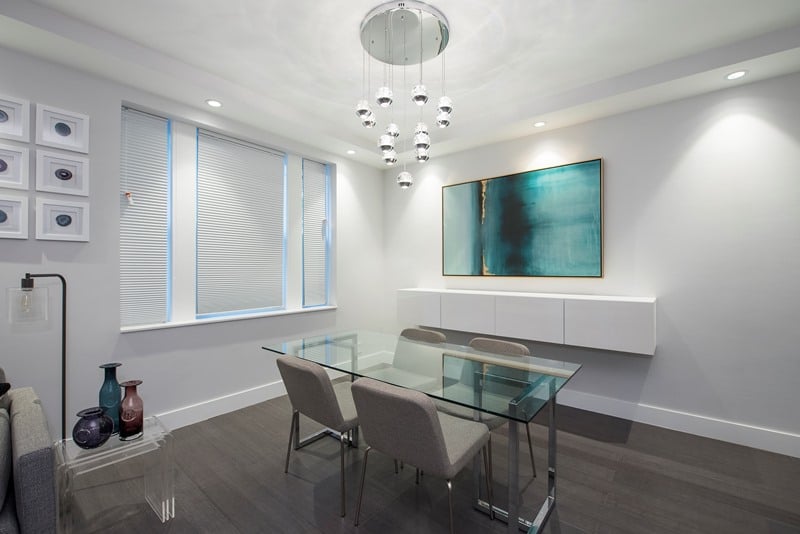 #1: The Spacious Kitchen
A drab and dark kitchen area can be remodeled into a cheery family space using blue and white influences. As you can see here, a deep gray with blue and white undertones makes this kitchen design feel laid back and airy.
A banquette is also a fabulous way of incorporating blue as a dash of color into your design. It takes a neutral all-white kitchen and makes it feel spacious and relaxed. The use of blue gives a clean and modern look with a twist of contrast and personality. This project was designed by MyHome's own Lior Noy.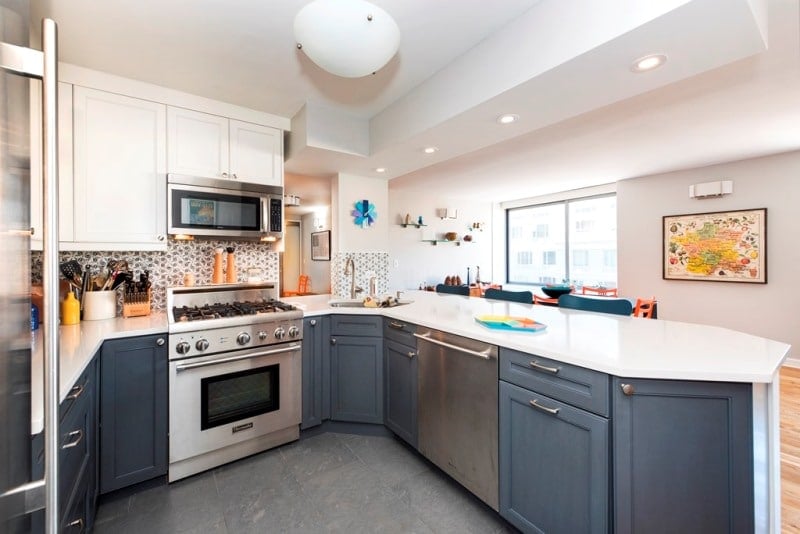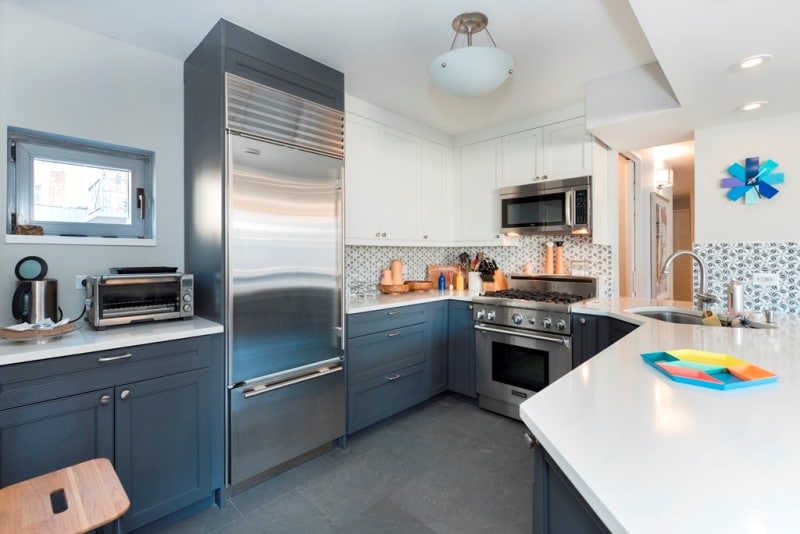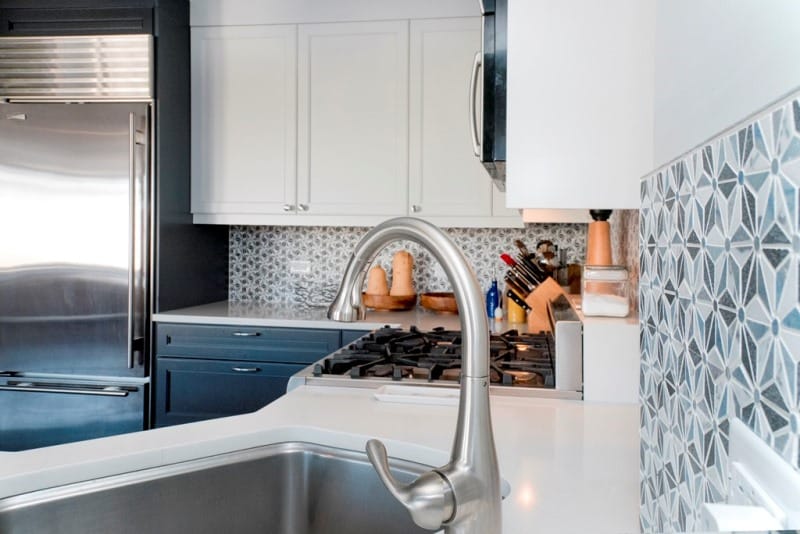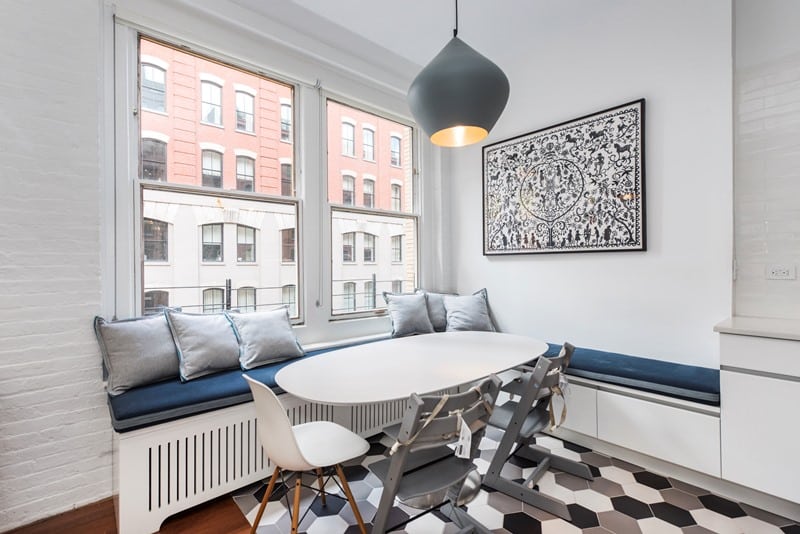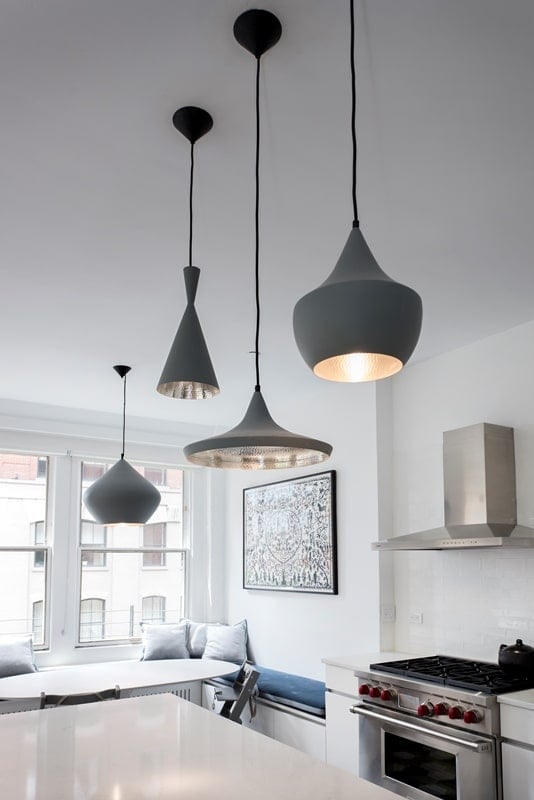 #2: The Cozy Kitchen
The kitchen seen below brings a carefree beach vibe with its blues and airy whites. This design combines the white and blue color palette perfectly. The backsplash was a great place to add blue without being overly bold as backsplashes are considered the perfect place to add some personality to your designs.
Designer tip: look out for undertones and different tones of blues. Try to maintain your blues uniform with each other. as two different blues that have dissimilar undertones can clash when used in the same space.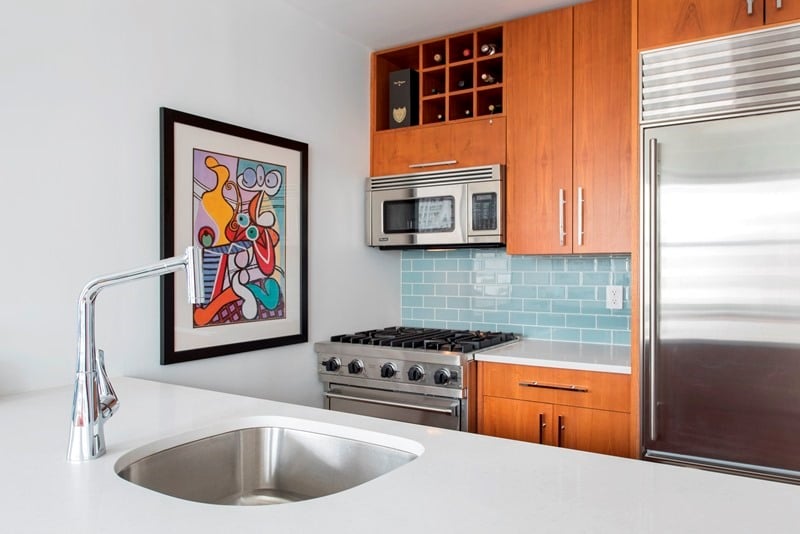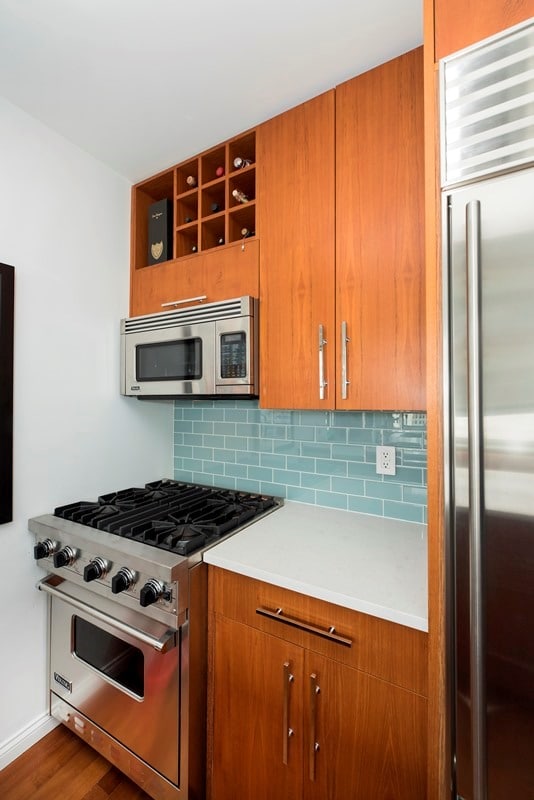 #3: The Bold Bathroom
This vivid blue and white bathroom deliver an exquisite contrast. If you're looking for something out of the ordinary and more dramatic, you can use this gorgeous cobalt blue color for your tiles for your design. As you can see in this design by Lior Noy, he combined the stunning venus wood vanity in a cinnamon finish with this cobalt blue subway tile.
Doing this tweaks the uniformity of neutral tones and makes your bathroom design stand out! This blue hue is a wonderful choice as it stands out nicely with the beautiful vanity. After your bath, this cobalt blue will you feel tranquil and peaceful.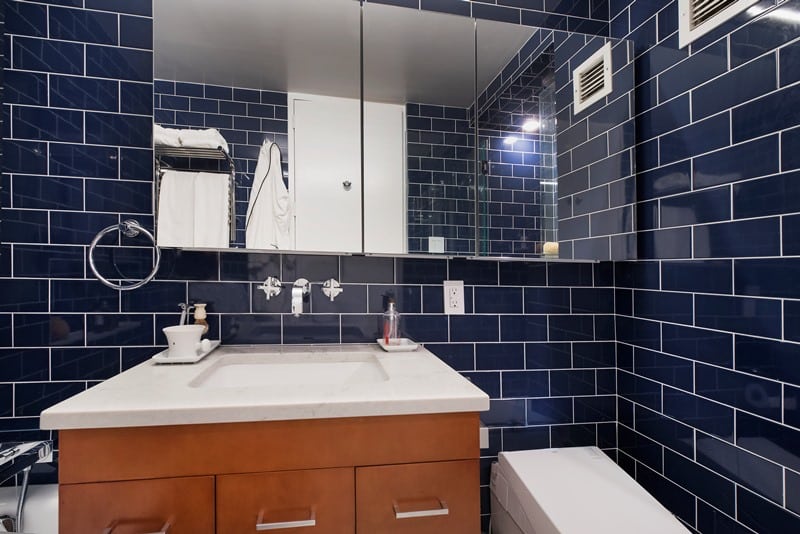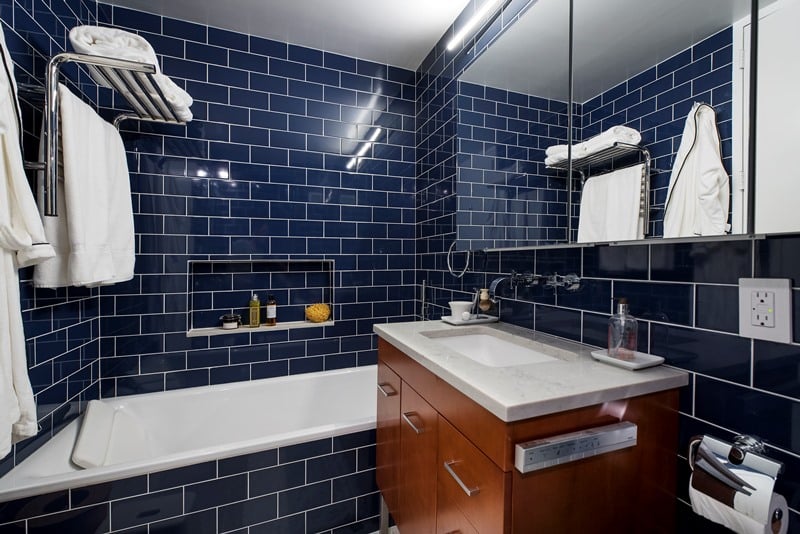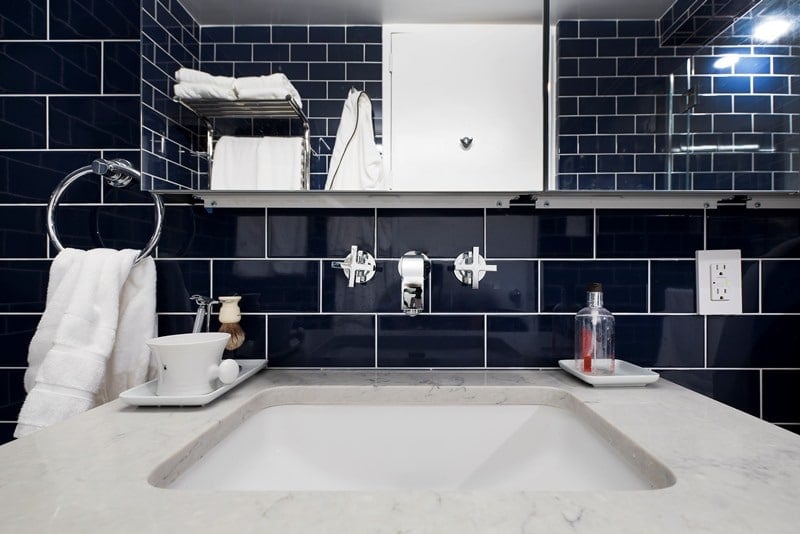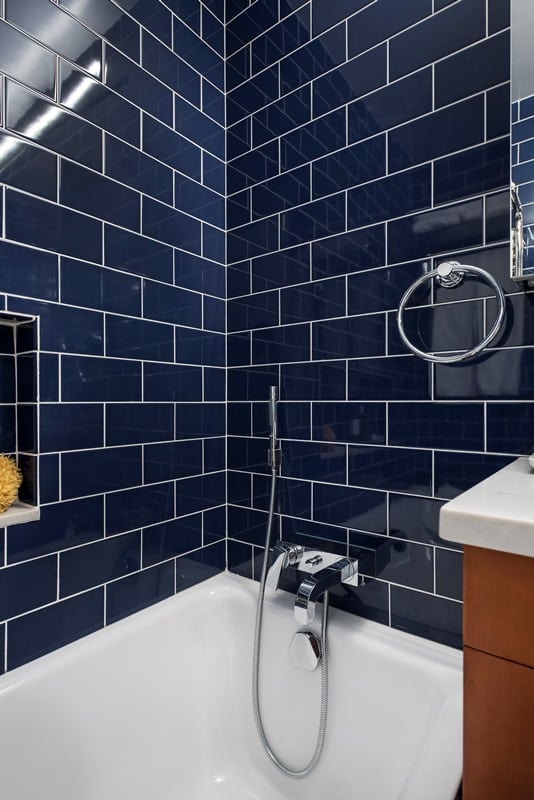 #4: The Spa-Like Bathroom
What could be more relaxing than a bath with a soft blue wall? Turn your bathroom into a sanctuary that feels like a spa. The bathroom designs below use subtle blue and white shades to bring it all together and combined with the amazing spa-like fixtures, these bathrooms feel even more inspired.
Using slightly different shades of blue on your shower wall tiles is easier to pull off than you might think, especially when the shower wall is capped off with crisp white trim. These bathroom designs have texture and color, so you can go easy on decorative accessories.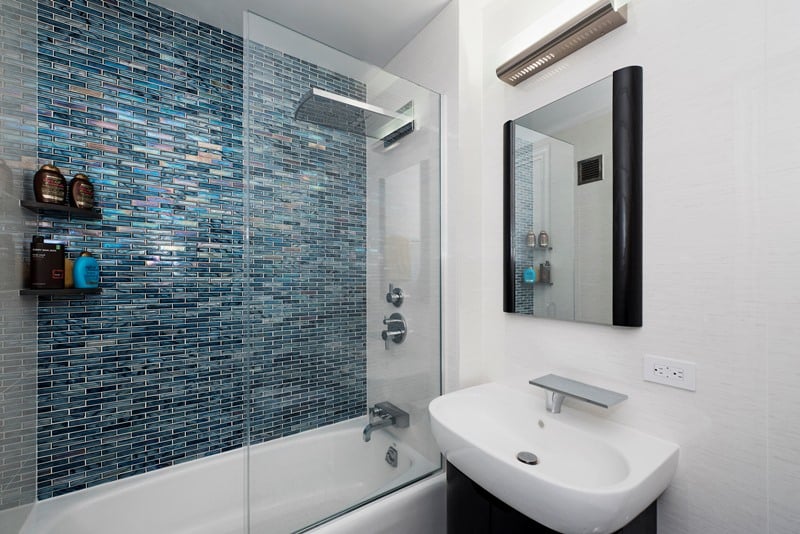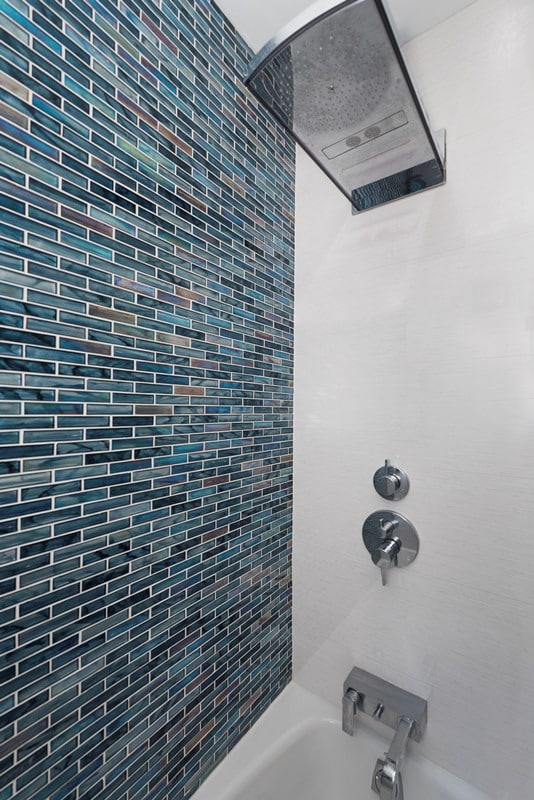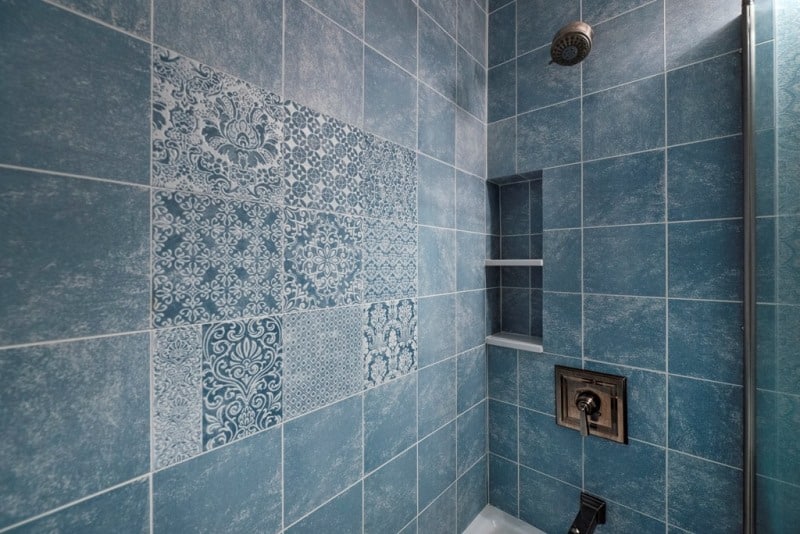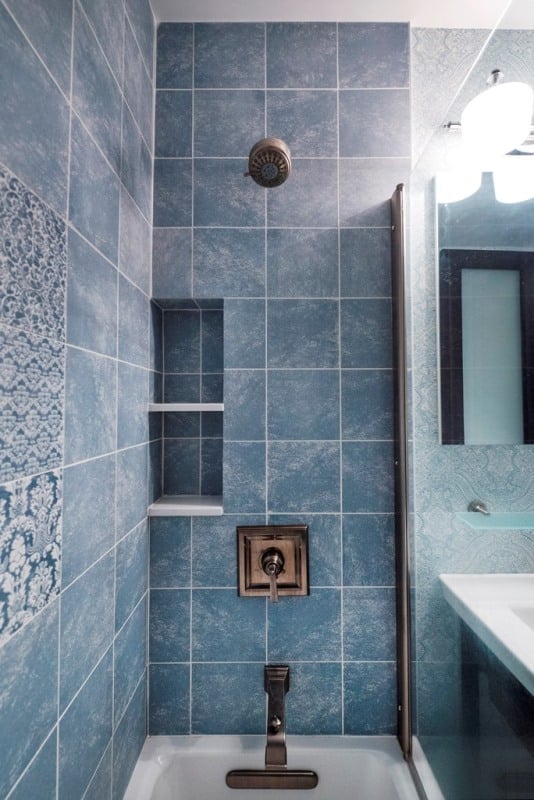 Using blue and white will add style and color to your space. Use these examples to inspire your next design.
. . .
We hope you found this bit of information helpful, inspiring, and motivating toward renovating your kitchen and bathroom.