Home Inspiration
Get Inspired to Take your Backsplash from Boring to Beautiful!
By Tiffany Smolick
January 8, 2023
Get Inspired to Take your Backsplash from Boring to Beautiful!
In this new year full of exciting opportunities, don't you think it is time to give your kitchen a boost? You can get the feeling of a major overhaul without the major price tag by simple changing out your backsplash!
There's no need to play it safe in 2020. Go bold, bright, artsy and fun as a celebration of the new decade.
It's essential to choose tile, glass or stone for your backsplash –wallpaper has many options and looks exciting, but will not be easy to clean or maintain. Thankfully, there are a lot of options with durable materials and the MyHome showroom is the best place to start your hunt for colorful, elegant or artistic materials. We can provide you with examples of everything from classic designs to the really extravagant.
Tile backsplashes give you many opportunities to mix it up. You can have an all-over bold pattern, or keep it subtle with interesting accent tiles. You'll love browsing these 25 Stylish Kitchen Tile Backsplash Ideas to inspire your dream kitchen.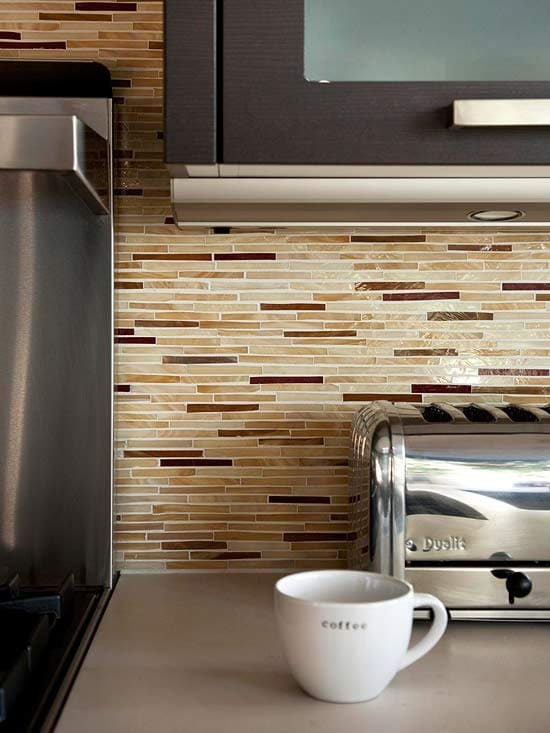 Stone backsplash will being in a new texture and add life to the kitchen. Natural stone has a universal charm. The beauty of stone is that no two backsplashes are the same. This is also a good, reliable choice if you're planning to put your home on the market.
Glass backsplashes provide the opportunity for artistic expression. Using glass tiles, you can create a custom mosaic to frame your countertops and sinks. Glass tiles bring a beautiful light into your kitchen and are easy to clean.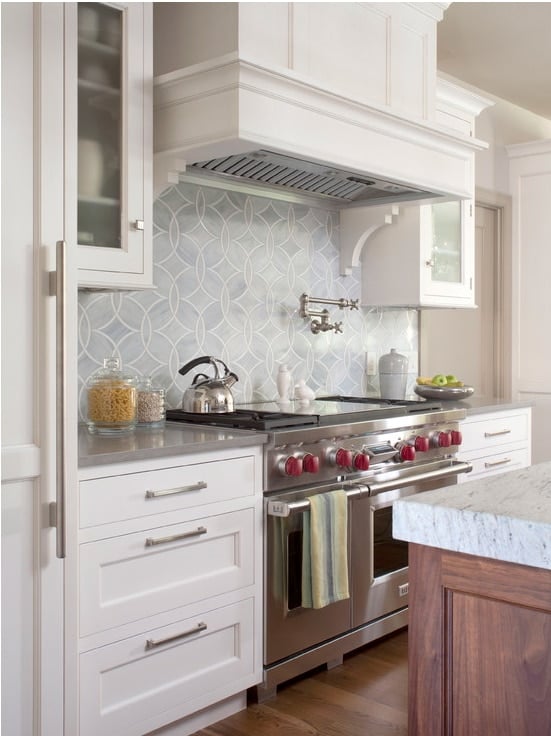 Out of the box backsplashes are a fun alternative as well. You can check out the many styles designed by MyHome during kitchen renovations of the past. Below is a video of several of our favorite looks to get your creative kitchen idea juices flowing.
Here are some helpful resources for Kitchen Backsplash Ideas:
Choosing an Incredible Kitchen Backsplash
4 Pro Tips for Choosing Grout Color
How to Use Herringbone Tile to Elevate Your Space
There is still time, if you act now, to take advantage of MyHome's Zero Down Winter Special. The last day to sign up is January 31, 2020. Even if your remodel goals are simple and easy, it is worth it to begin the process for no money down!