Home Inspiration
Bright MyHome Designed Kitchens To Inspire You This Summer
By Tiffany Smolick
It's summer in the city! The warm weather and sunny days probably have you wishing your kitchen was open, airy, and bright to let in the season. Summer is a great time to remodel the outdated, closed-off kitchen space found in many old NYC buildings. This is because it's much easier for homeowners to get out of the house while construction is happening. Let the professionals at MyHome Design + Remodeling completely renovate your kitchen into a space bathed in natural light and well-designed for entertaining.
Check out these inspiring bright kitchens to brighten up your summer home cooking!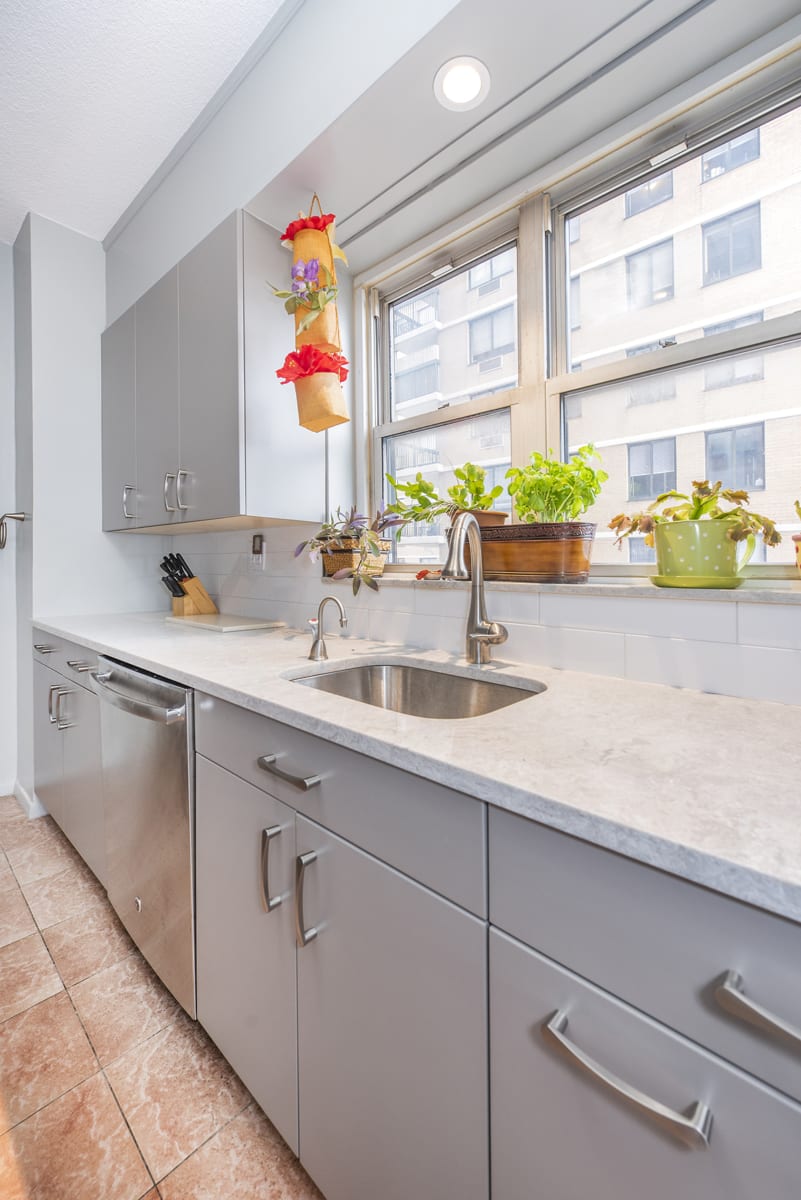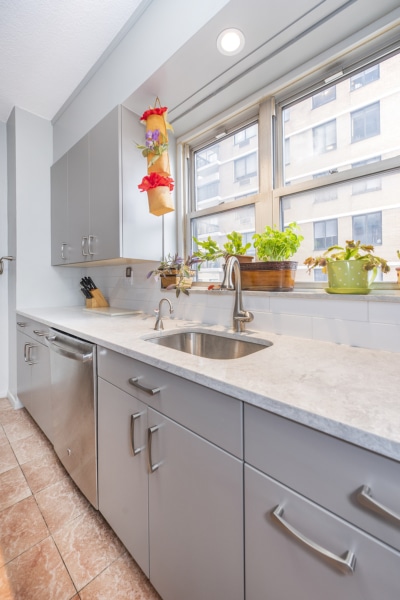 Light gray is a perfect neutral color to choose for cabinets to create a summer-style NYC kitchen. You can pick dozens of countertops to match it and it reflects natural light beautifully. Gray tends to stay in style for long periods of time so you will not have to worry about resale value.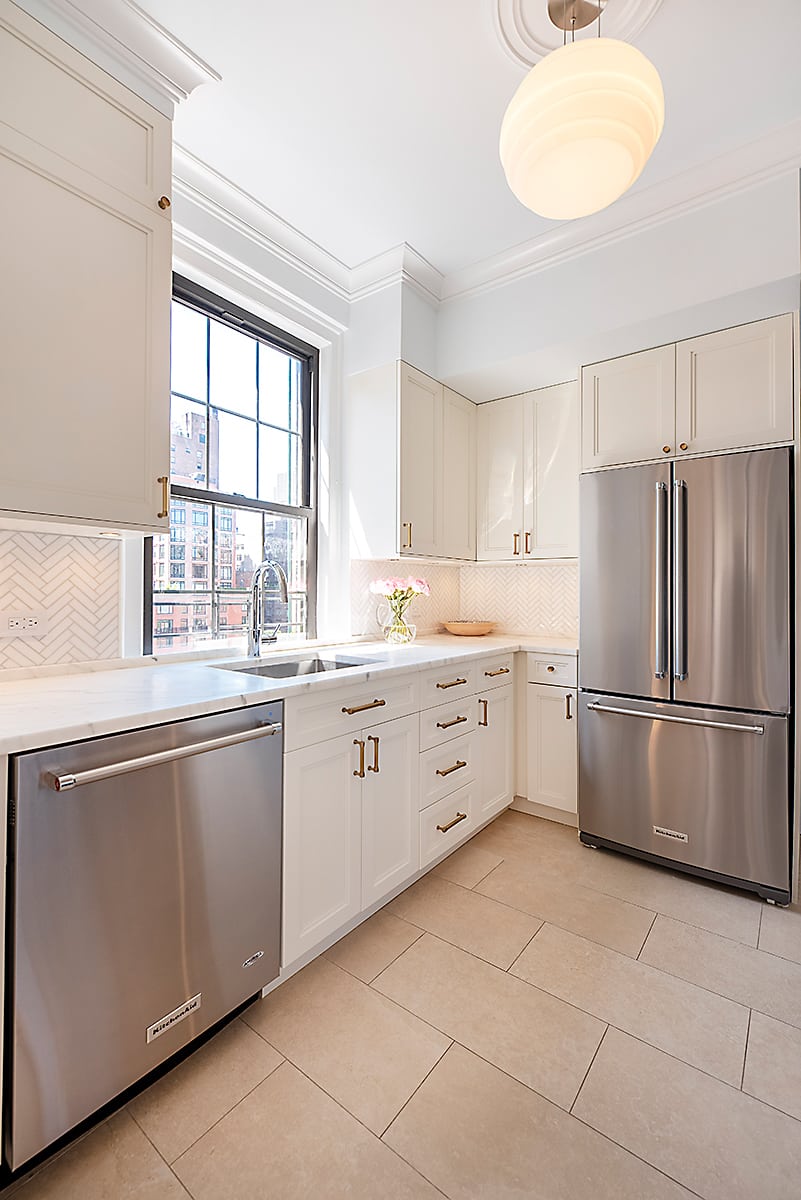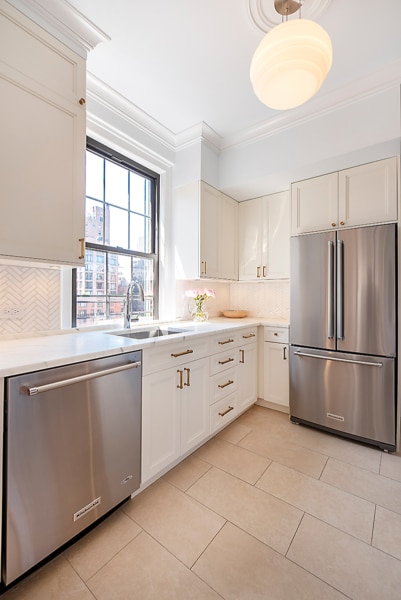 Focusing on the tile and backsplash can make a big difference in the aesthetic of your kitchen design. The right combination of those two design elements will immediately brighten any space, and possibly be all you need to complete a quick summer renovation. Sand or nude tones mixed with natural textures are the best choices to bring some light into your home.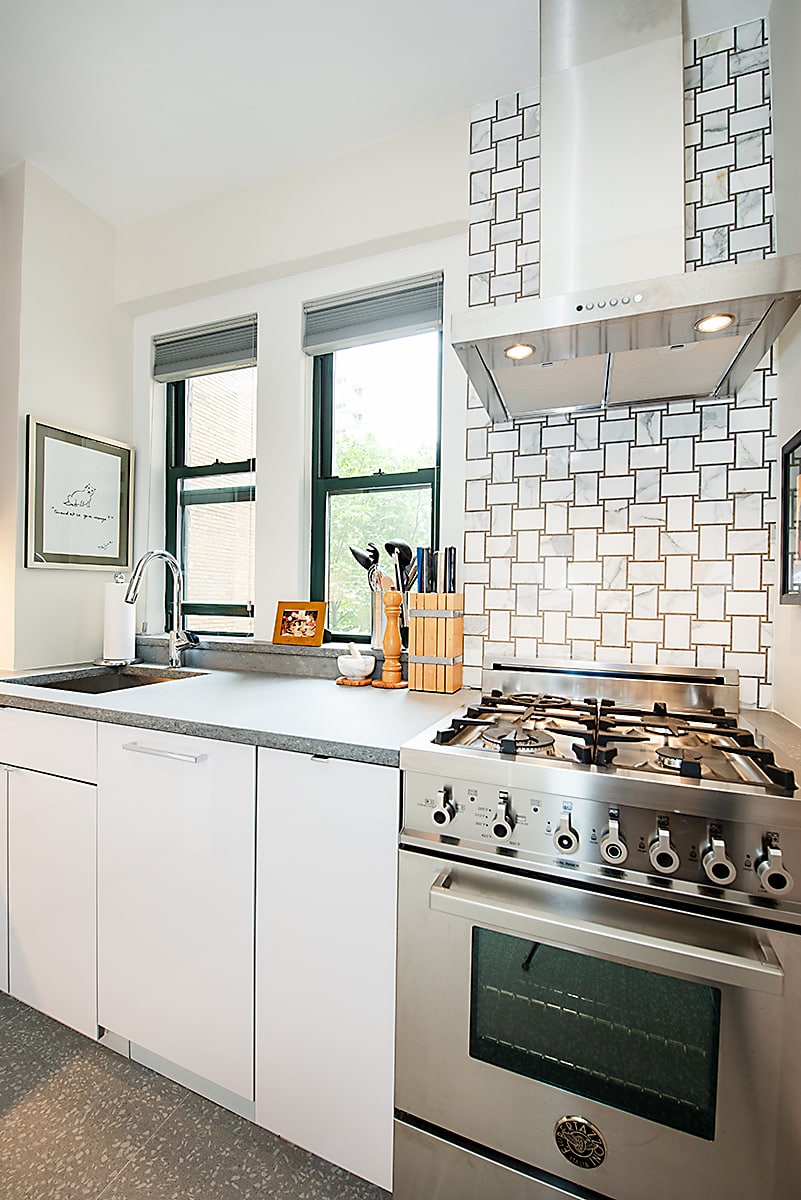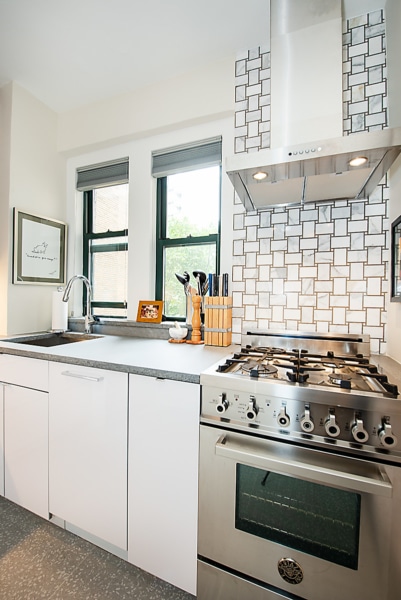 Implementing a mostly white color scheme is a tried and true method of transforming a dingy kitchen. There are many different ways to incorporate white elements in the kitchen, without it looking too commercial or utilitarian such as the cabinets, backsplash, countertops, and flooring.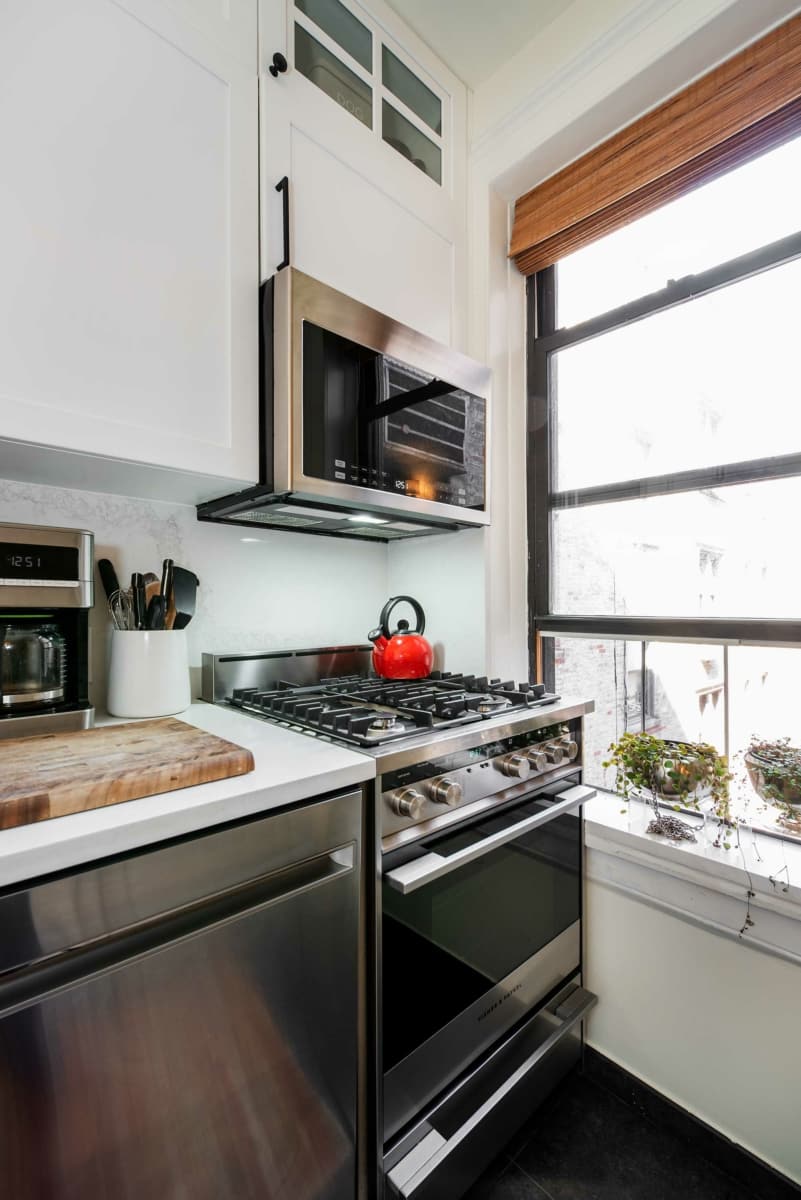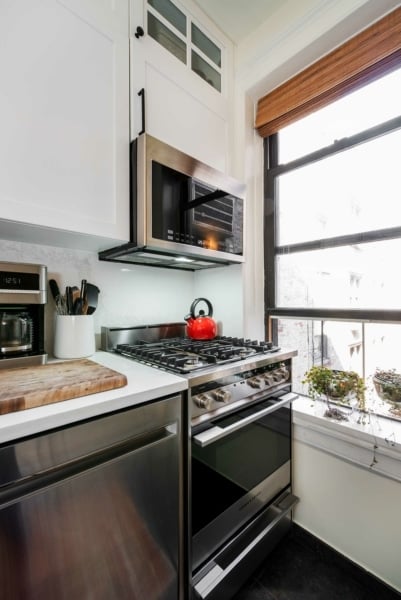 Prefer a darker look? You can still have dark colors in your NYC kitchen while maintaining a bright summer vibe. The key to having a dark and light balance is using as much natural light, or lighting that appears natural, as possible. It helps to add a few very colorful decorations and indoor plants as well.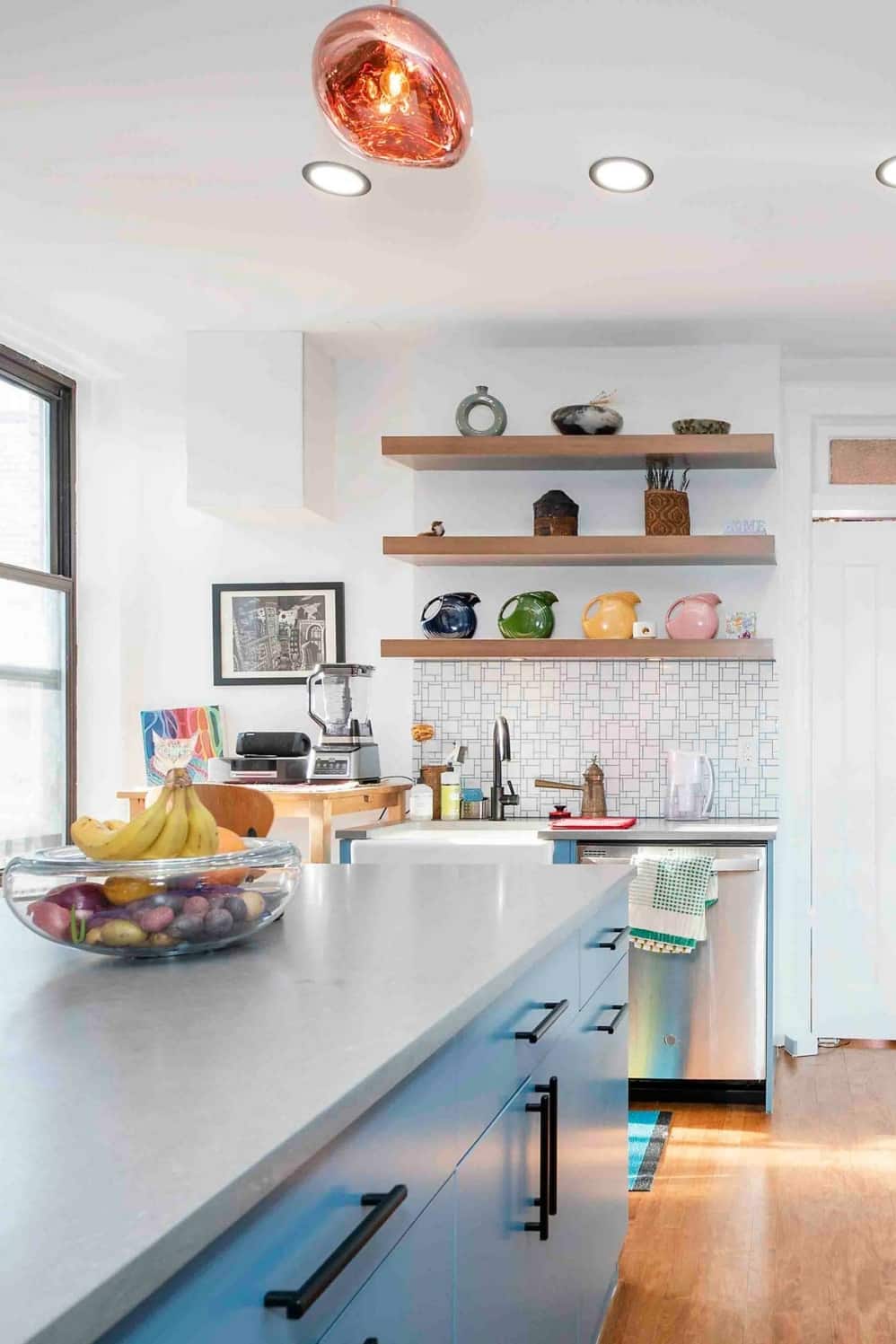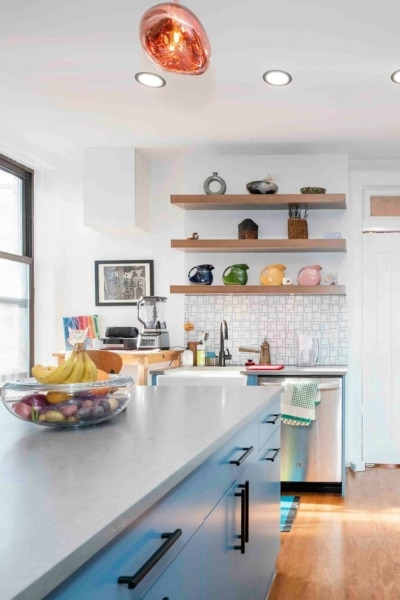 Our team also welcomes the opportunity to help you express all of your creative dreams. If you have new ideas on how you would like to completely renovate your kitchen this summer, it's time for us to meet!
MyHome Design + Remodeling Kitchens
The team at MyHome Design + Remodeling is ready to help NYC homeowners bring new vitality to their kitchen space. From the beginning consultation to the final walk-through, we will be involved in every step of the design and remodel process. Schedule your free virtual design consultation to get the process started!