Uncategorized
3 Things to Consider When Choosing Your Kitchen Counter Seating
By Tiffany Smolick
Kitchen counter seating can be found in virtually every modern kitchen. Predictably, this brings up the question of which stool pairs best with your surface. Most times your kitchen stool will get more traffic and use than your dining chairs, so they need to be stylish, sturdy and overall good-looking. Although purchasing stools is not that difficult, you will find there is more to choosing the right stool than meets the eye.
Kitchen Counter Seating – things you need to consider in advance: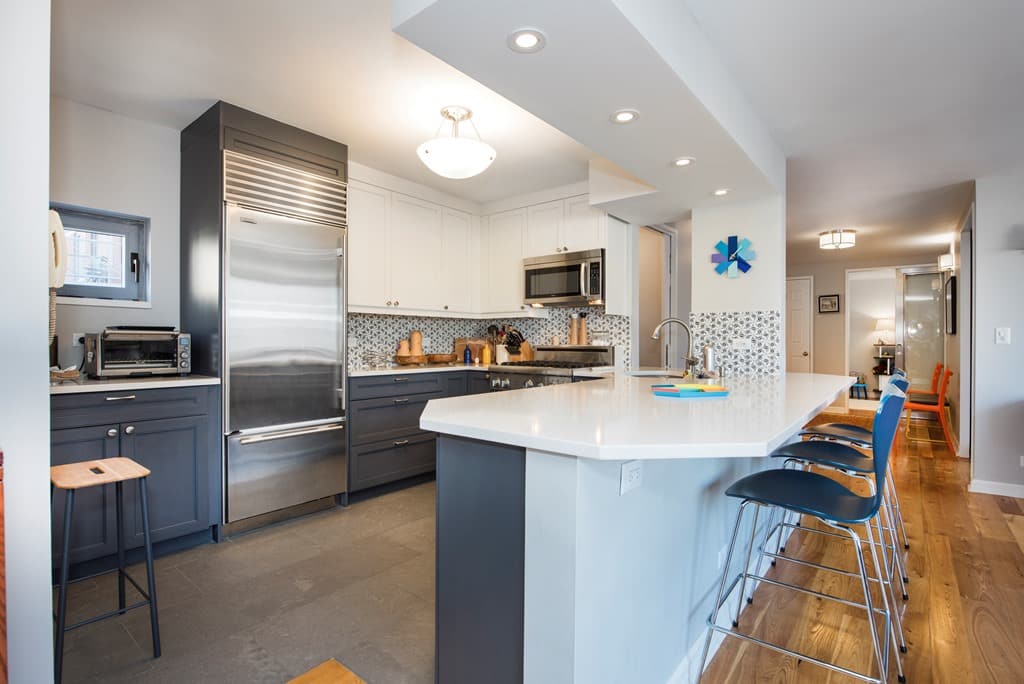 The wrong stool can make you feel uncomfortable because it's not the right size, or dissatisfied because it's not the quality you thought it would be. You find that the best kitchen counter seating is usually a combination of comfort and design. Because of the large variety available, it's easy to be overwhelmed. So, you'll need to thoroughly gauge what your kitchen design will require and your style preference before zeroing in on the stools you want to purchase. Below are some things to consider, helping make sure you're purchasing the right stool.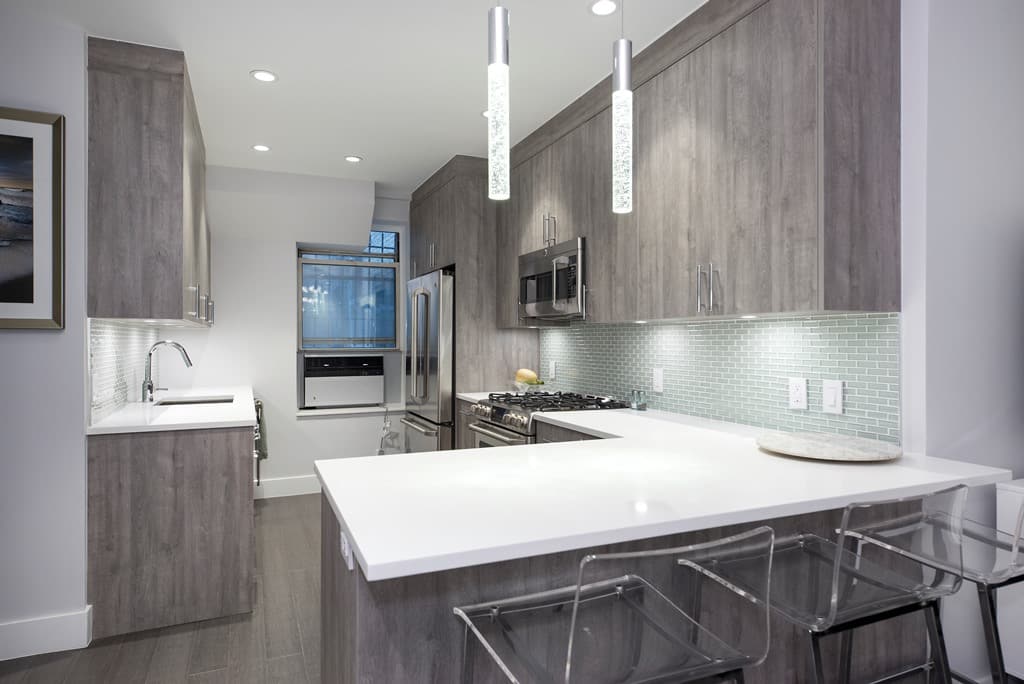 #1: Consider the Measurements
First thing's first – knowing what your measurements are is the perfect way to narrow down your choices. You should determine which is the stool height is best for your design. Bar stools usually have a taller seat height at 30 inches. The average stool height is right in the range of 25 inches.
PRO TIP: To calculate correctly, measure from the underside of your counter to the floor, and then subtract 10 inches for your perfect stool height. The best way to get this measurement is to measure from the floor to the seat (and never the backrest).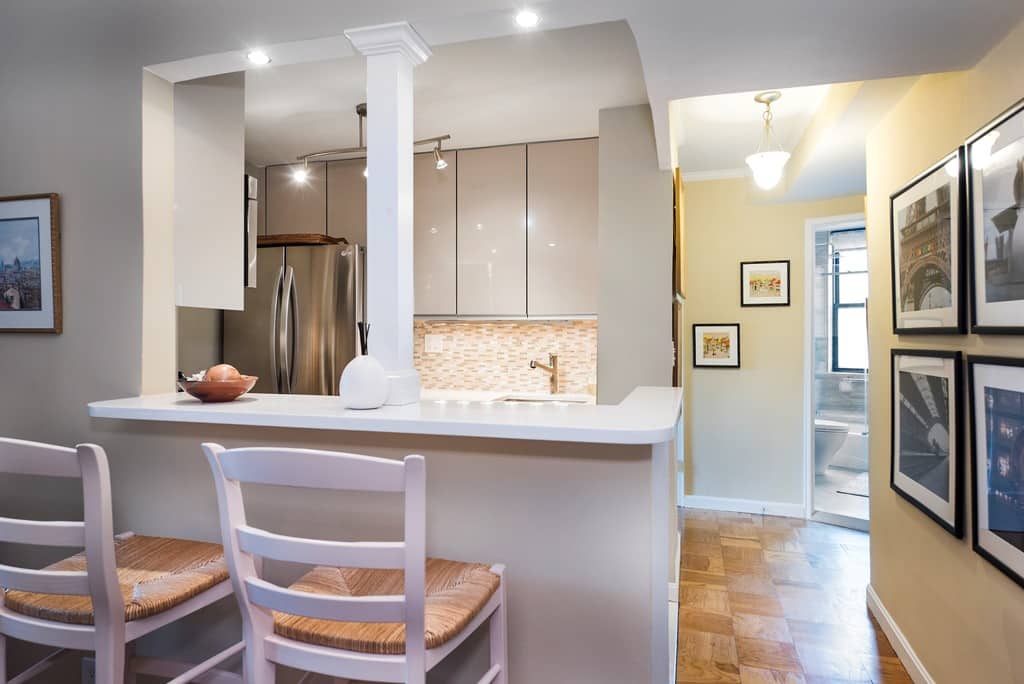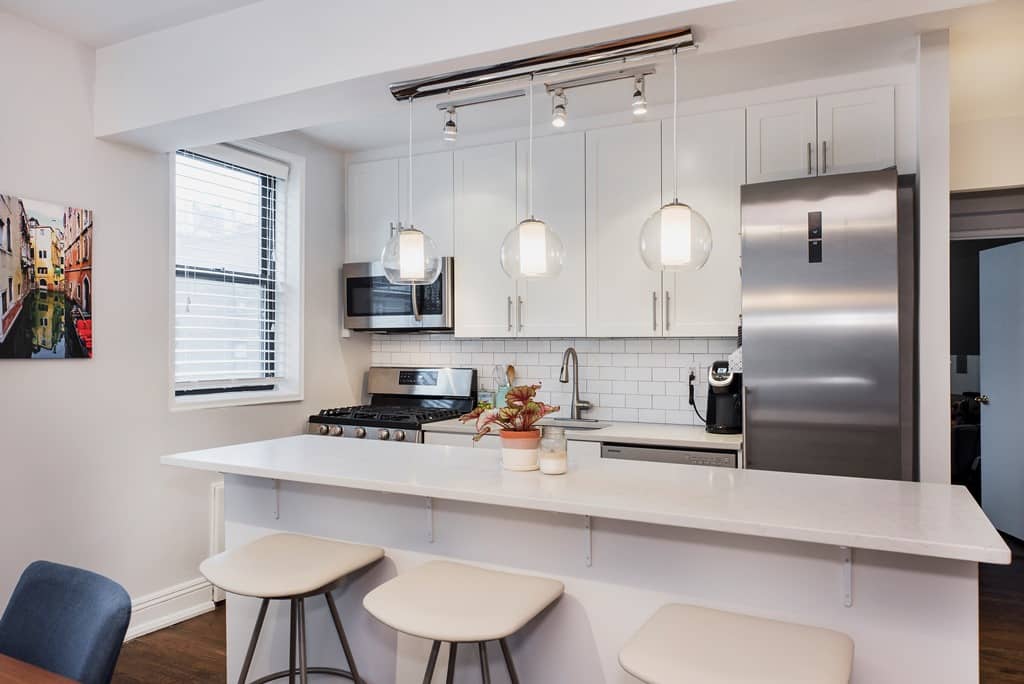 #2: Consider Counter vs. Bar Stools
Bar counters are higher than kitchen counters and require a higher stool. You don't want to make the mistake of falling in love with a bar stool, only to realize you needed shorter, counter-height seats.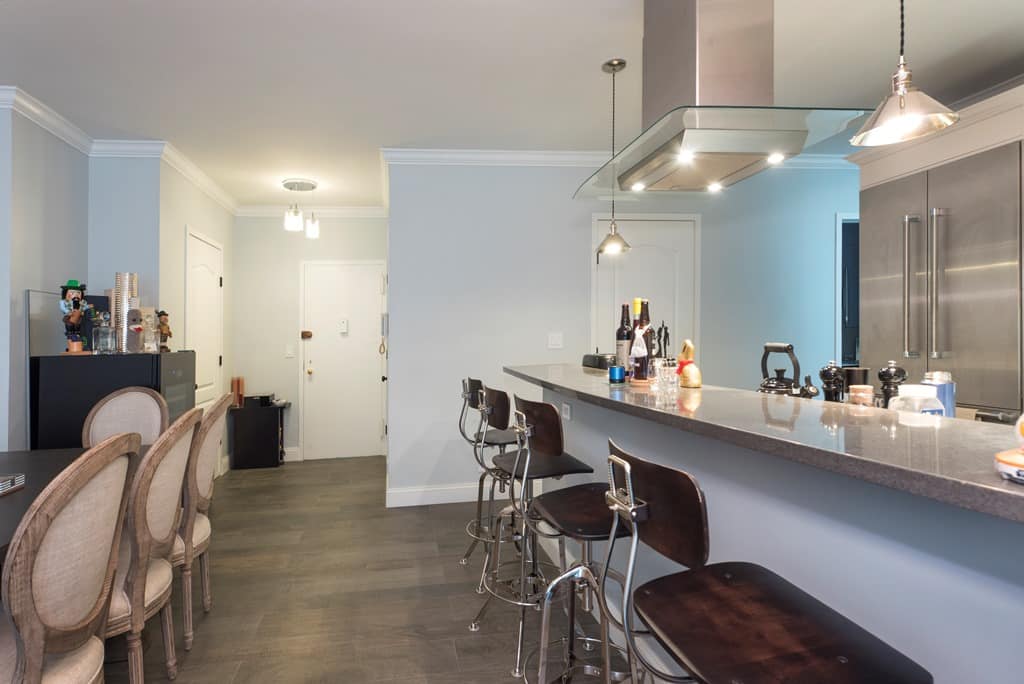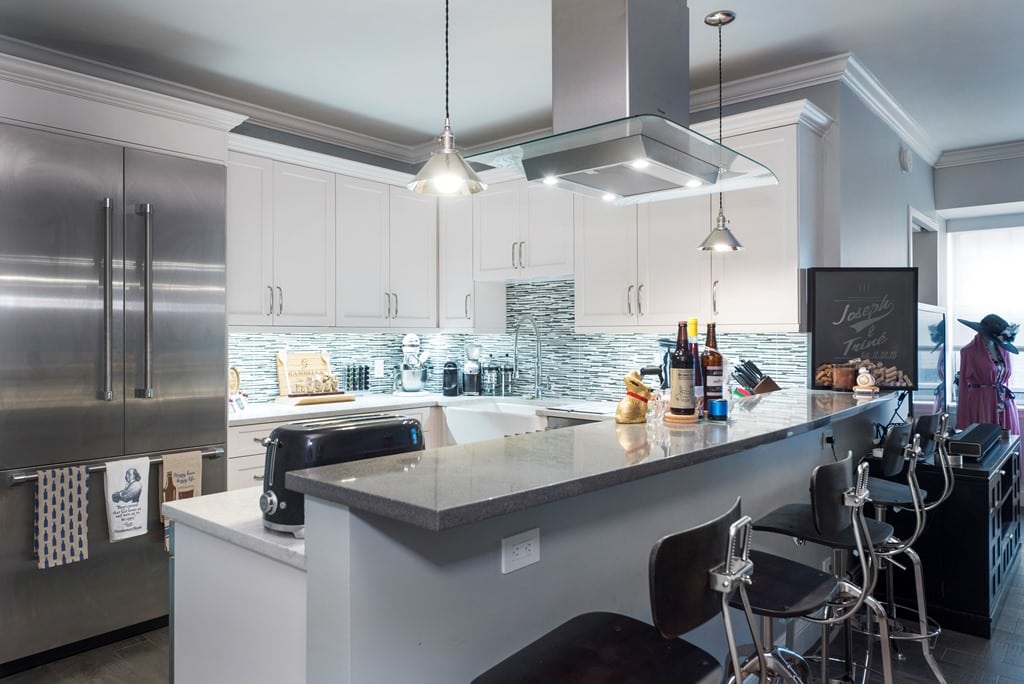 #3: Consider Sturdiness & Spacing
Whether you're shopping in person or online, it's important to study the material. You need to fully understand how durable and sturdy that product will take into consideration your lifestyle. Heavier stools aren't necessarily sturdier. If you have a smaller kitchen and your stools are also doubling as your dining space, take our advice and opt for swivel stools.
TIP: You should also take note that your stools will be probably be used more than your dining chairs, so you should choose a stool that has rubber pads underneath, which will protect your flooring in this high-traffic area.
In addition to height, spacing is very important when considering which stools to purchase. First, consider how much space you want around each stool. Preferably, it's about six inches in between each stool to able to sit and move comfortably. An important factor to consider is if the stool you love has armrests because the extra space needed might reduce the number of stools you will be able to have at your counter.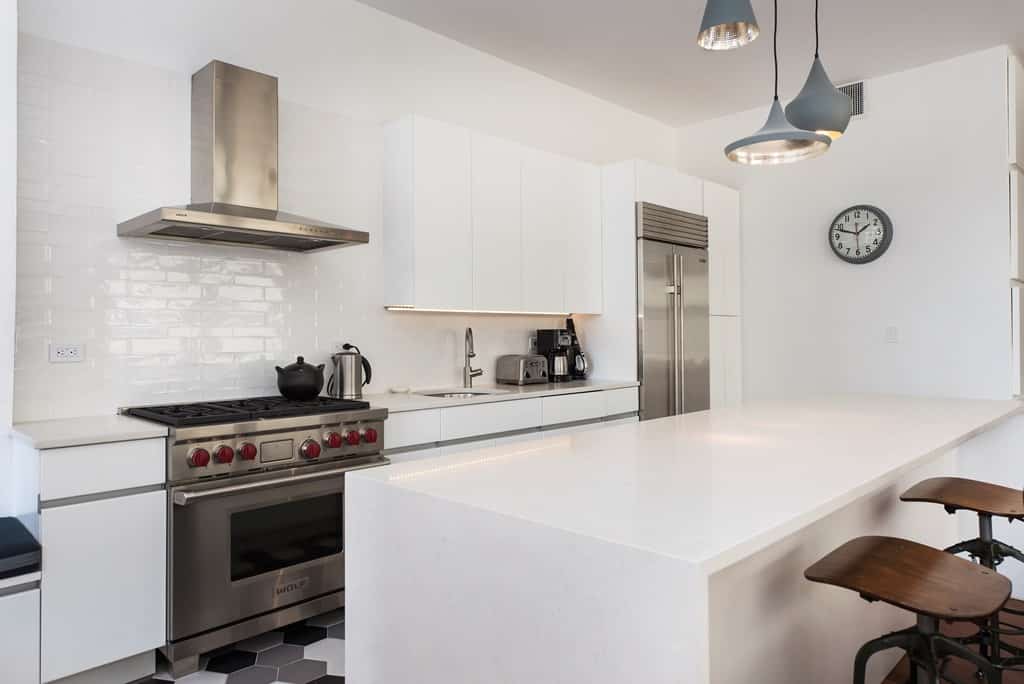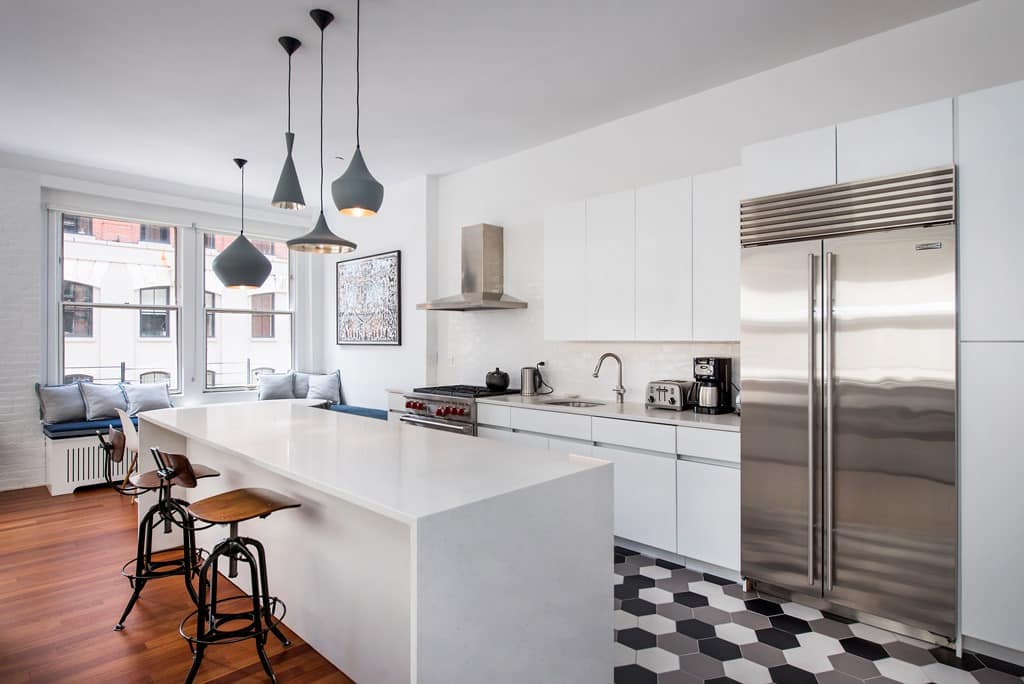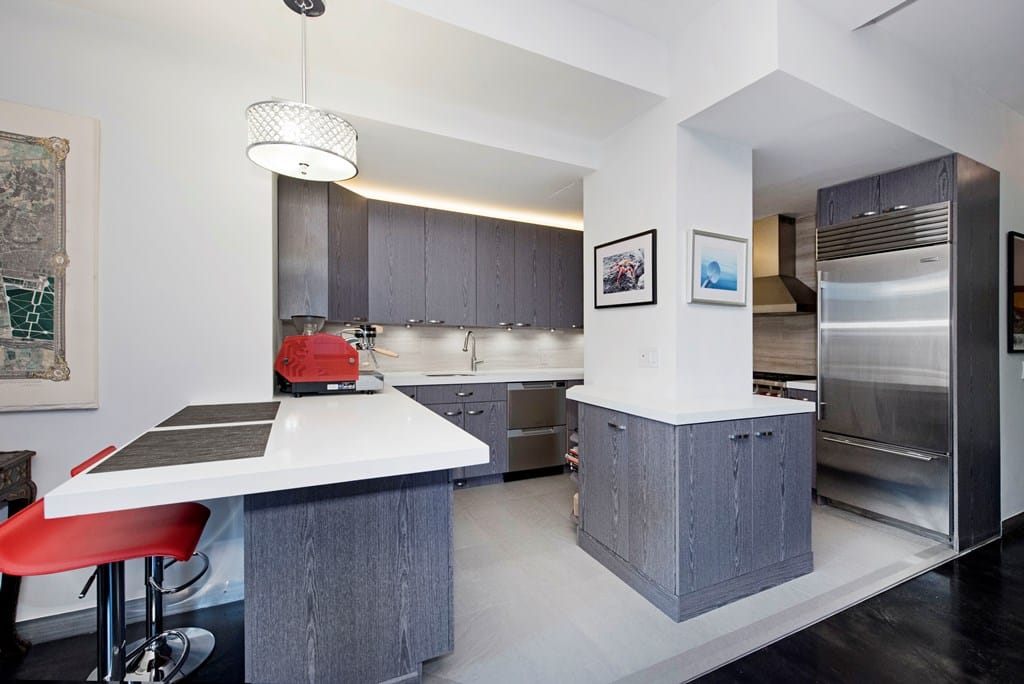 Bonus: What's Popular Right Now?
Clear and metallic finishes are very popular this year. Clear, metallic, or copper backless stools are as solid and rugged as they appear and are a very popular modern design choice.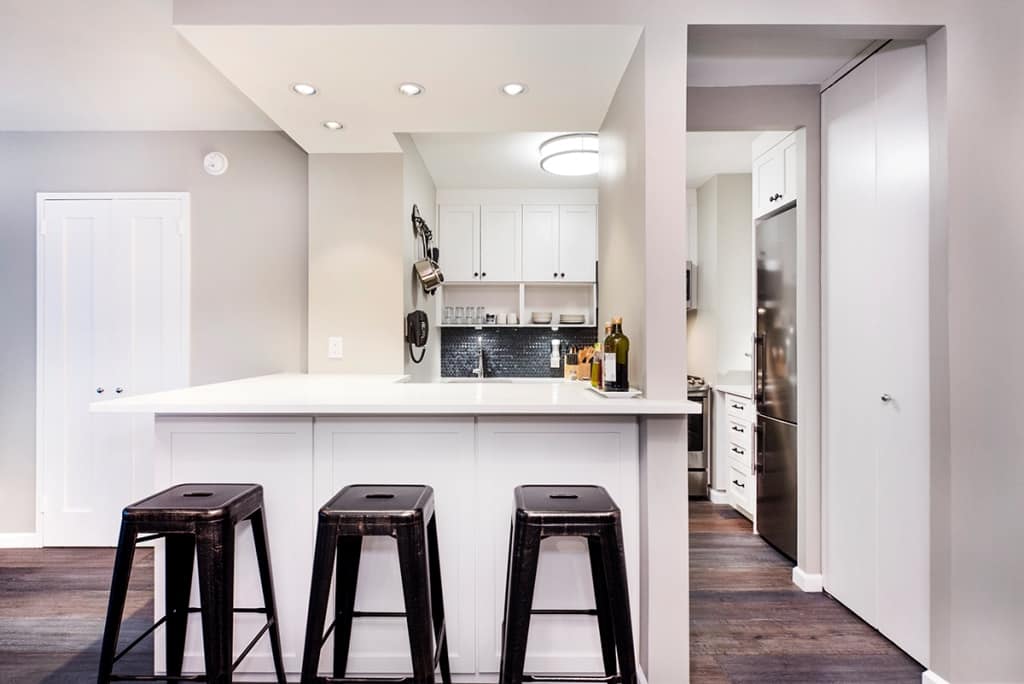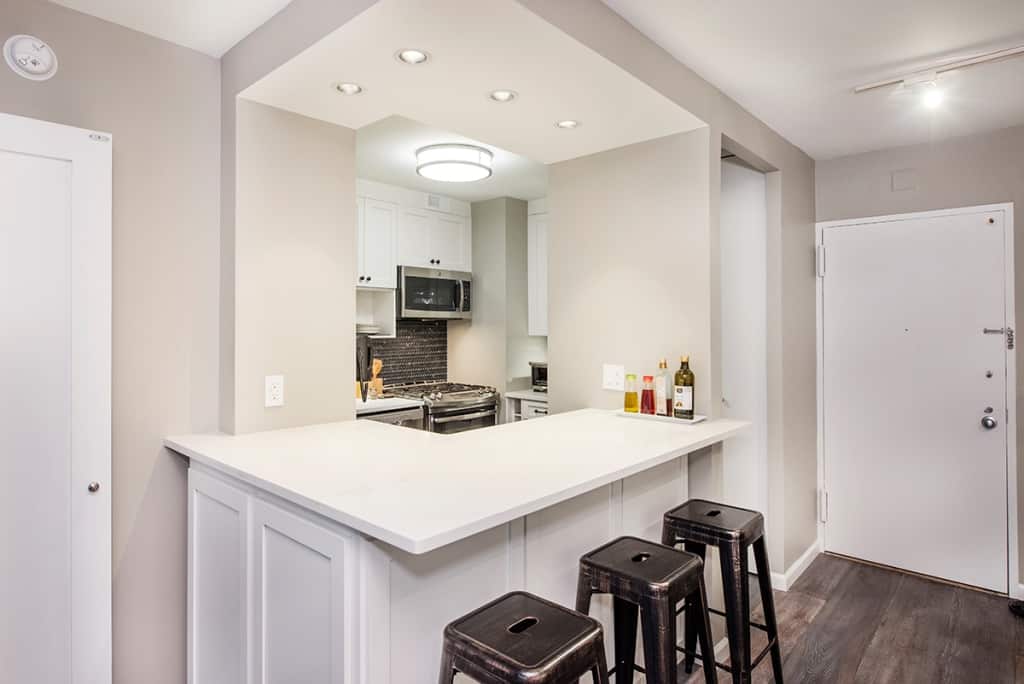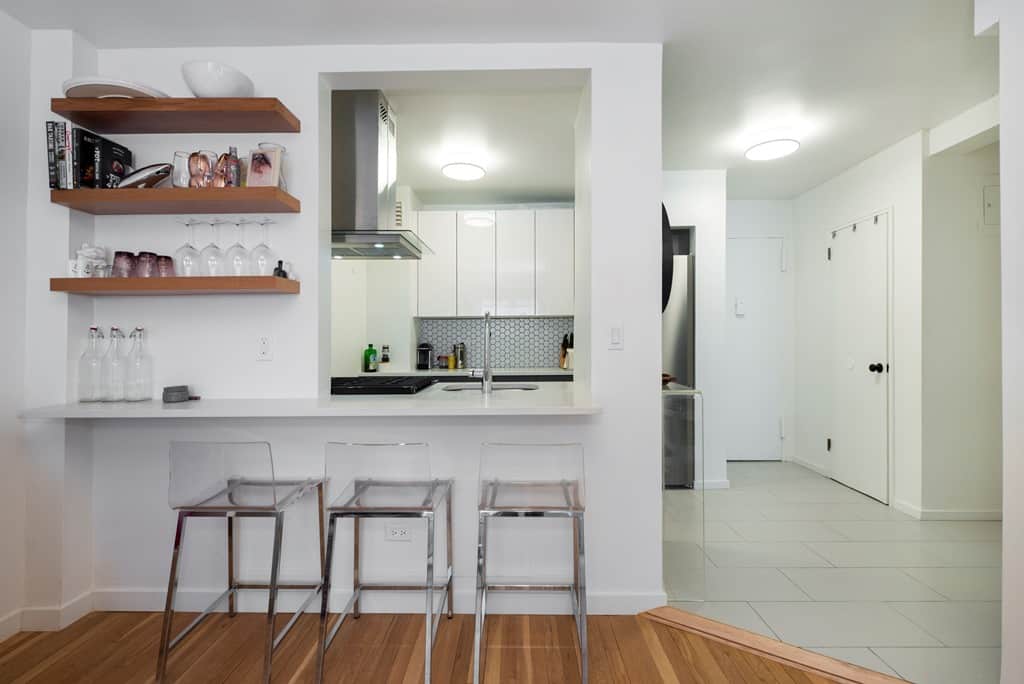 You can choose kitchen counter seating that is truly stylish and durable. Consider these things when picking out your counter or bar stools for your NYC home.
. . .
We hope you found this bit of information helpful, inspiring, and motivating in renovating your kitchen and bathroom.