Uncategorized
3 Popular Cabinet Styles from 2016 to Inspire Your NYC Kitchen Remodel
By Tiffany Smolick
When shopping for kitchen cabinets for your NYC kitchen renovation, you'll notice cabinets will be the most costly element in your kitchen design. With so many sizes, styles, designs, and colors to choose from, it's good to choose carefully based on what will work for your space and budget. In today's article, we're discussing three styles that have been trending in 2016.
2016 Cabinet Trends

Style #1: Elegant Traditional
Traditional styled kitchen cabinets have a timeless and warm feel. The cabinet's raised panels and beaded frames emphasize this classic style. The safest wood choice for traditional kitchen cabinets is dark or medium finish or warm cherry.
If you and your partner can't decide between traditional and contemporary, there is a happy medium. You can have the best of both worlds when you incorporate recessed panels and a flat face frame. This look incorporates both traditional and contemporary characteristics.
As seen below, these white finish cabinets sit against a subway style backsplash and glass doors to illustrate a traditional feel. While the brushed nickel fixtures compliment the stainless steel appliances, push the look toward contemporary.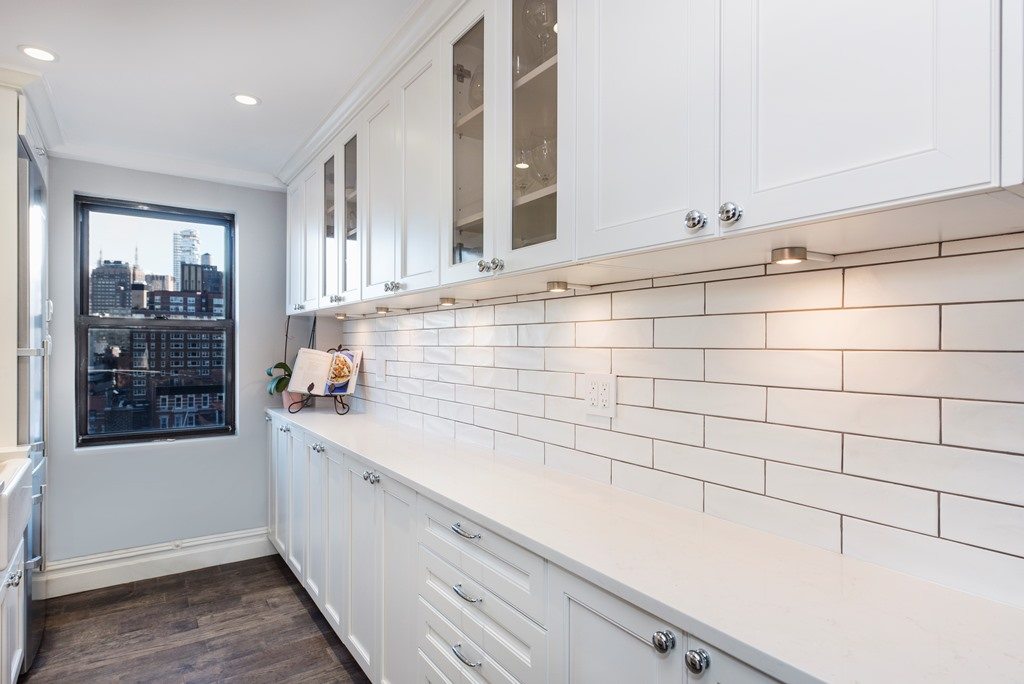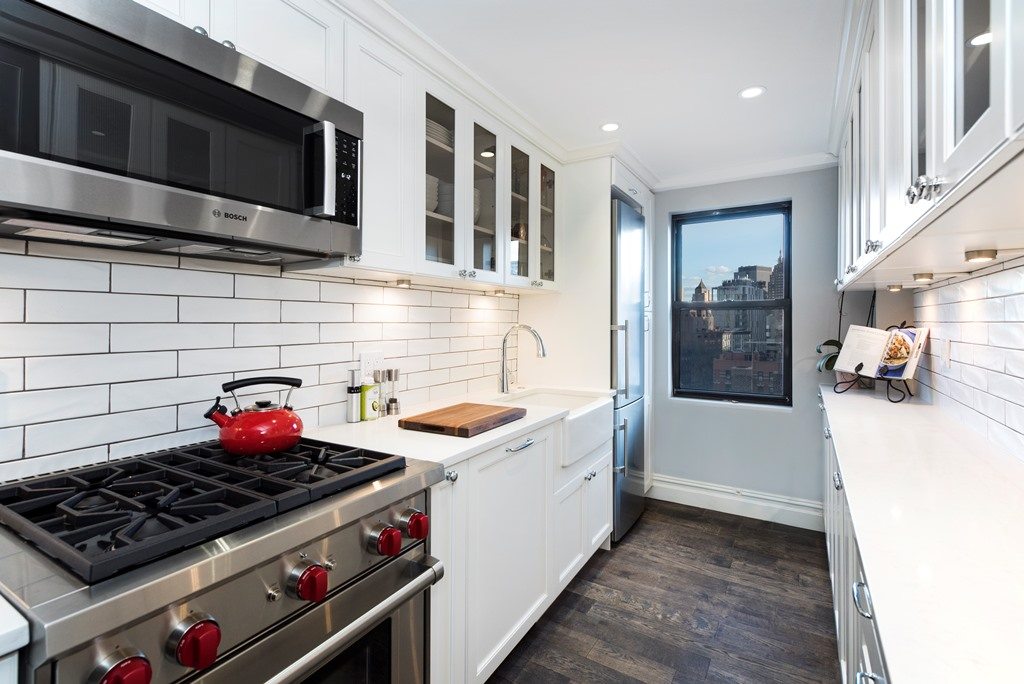 Style #2: Contemporary and Two-Toned
If your taste is sophisticated, a contemporary cabinet design may be what you're after. This is a style preferred by people who don't enjoy trimming. Flat front, squared off cabinets with a mix of open-and-closed storage creates a unique contemporary look.
Another popular trend with a contemporary feel is two-toned cabinets. The trick to making this look work is to have either the top or the bottom in a completely neutral color. To put it simply, if you know you want dark color bottom cabinets, then stick to white or gray tone on the uppers. The important thing to remember for this trend is that balance is key.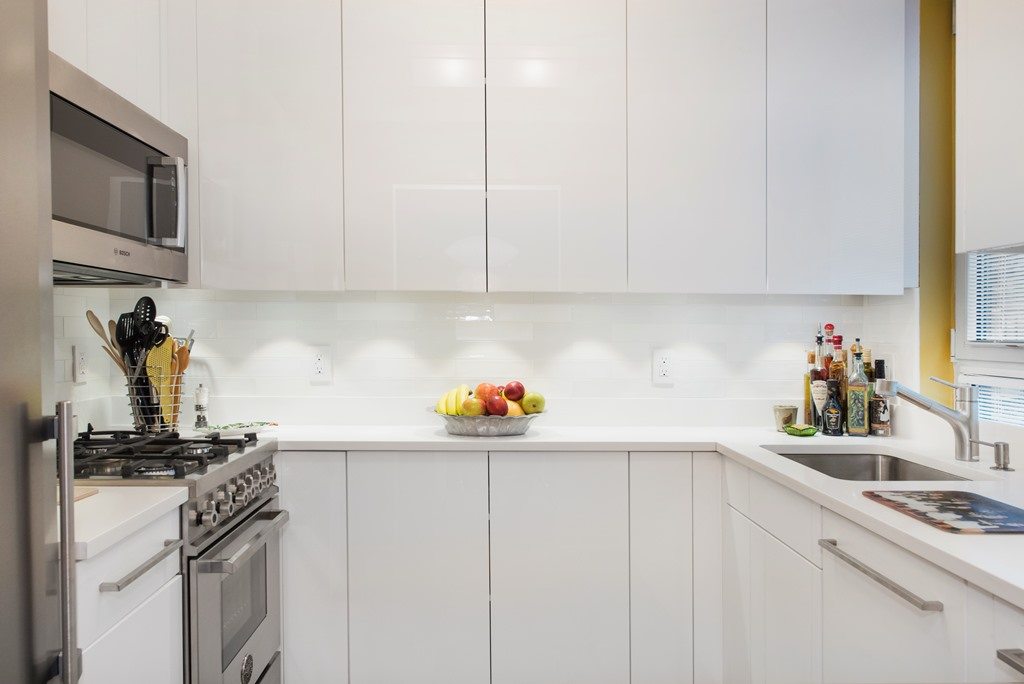 Style #3: Farmhouse Chic
One of our most requested design trends this year is country chic. If you're remodeling your kitchen in a farmhouse chic design, furniture style cabinets with a distressed finish can give your space country charm.
Glass front cabinetry goes hand in hand with a farmhouse chic cabinet design, as this style cabinet will help to make your kitchen feel bigger. Another great choice for this type of style is open shelving. For open shelving to work well, it's a good idea to keep all your dishes and items in a strict minimal color palette.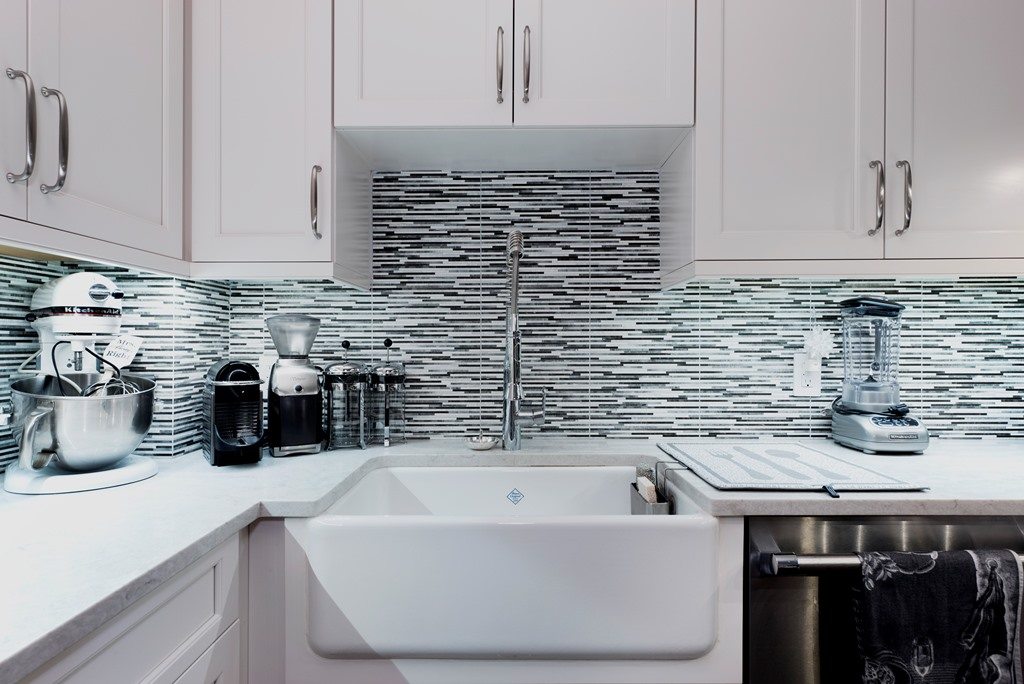 When thinking of a kitchen remodel in the new year, consider these 2016 trends and be inspired. We can help you create a kitchen you love to cook in and live in. Book your complimentary no-obligation, no-hassle design consult today.
. . .
We hope you found this bit of information helpful, inspiring, and motivating toward making plans to renovate your kitchen and bathroom.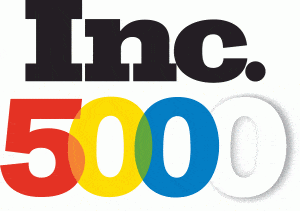 .