Uncategorized
7 Reasons NYC Homeowners Love Matte Black
By Tiffany Smolick
Our home environments set the stage for the flow of our day, so when you're inspired to change up your current living space consider the many reasons to love matte black. Matte black is timeless, classy, stylish, and sultry. It's no surprise that we have been finding more clients looking to incorporate a matte black finish into their designs. Below are the top 7 reasons everyone is falling in love with matte black.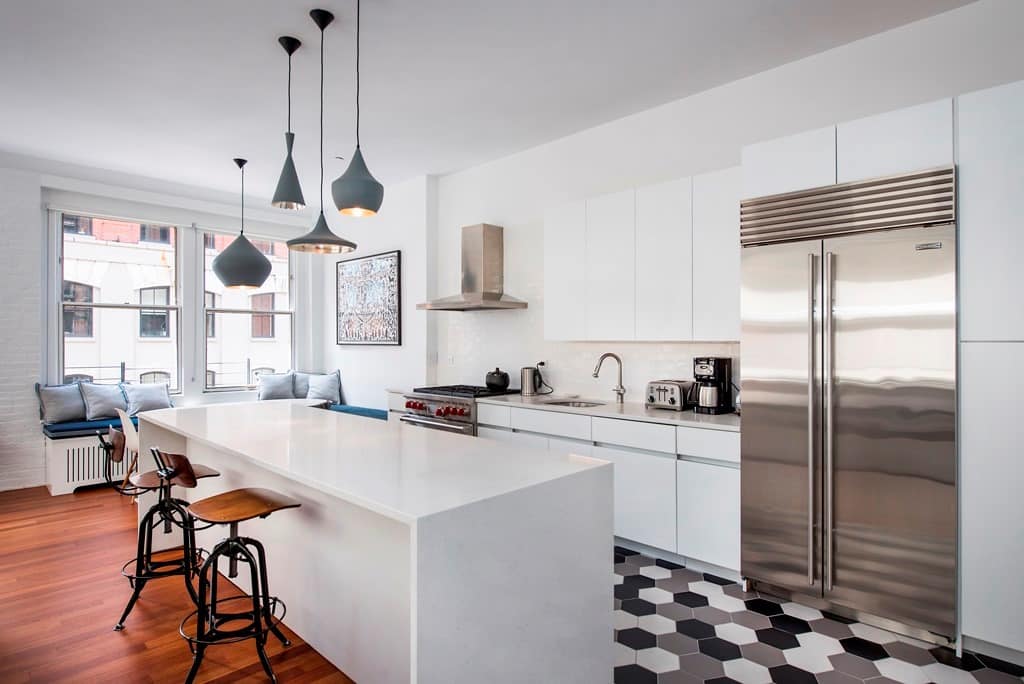 Reason #1: The Wow Factor!
Matte black has numerous design benefits, but one of the best is its noteworthy wow factor. Black is an already striking hue, but matte black feels even more surprising dramatic. It reflects very little light; therefore it gives off an especially commanding vibe. A two-toned bathroom vanity design like this one with charcoal black on the bottom and white top creates a strong focal point that draws you into this bathroom.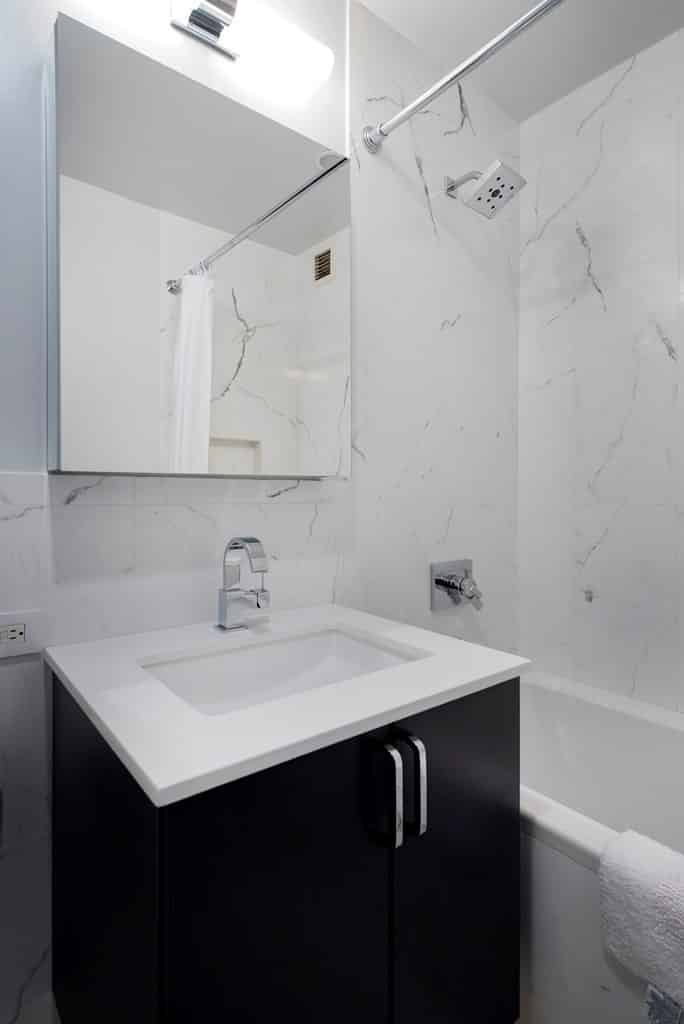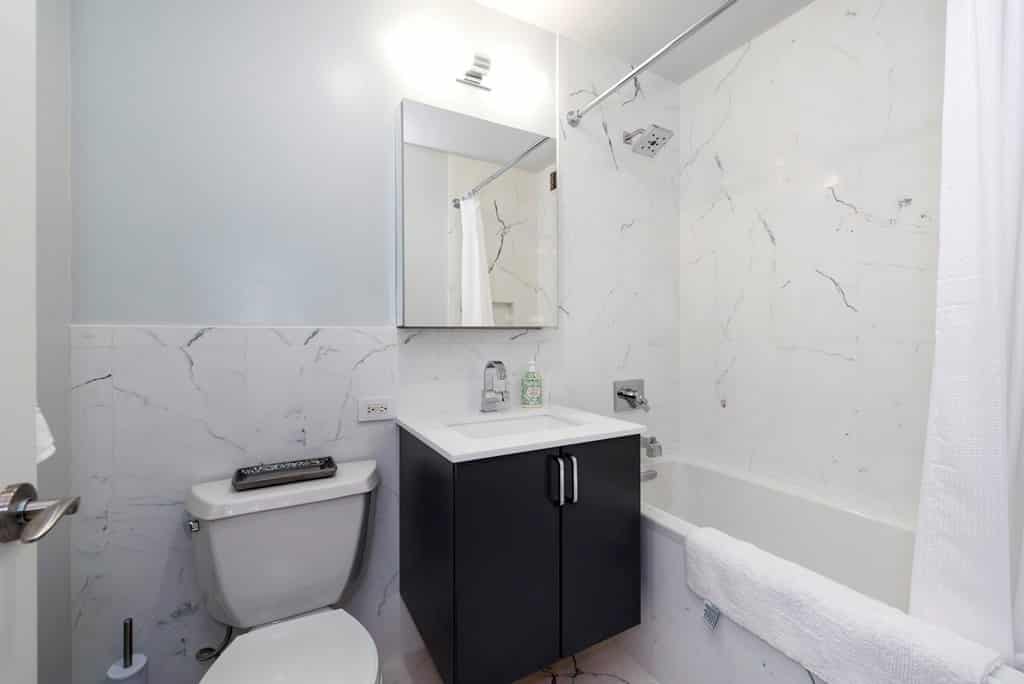 Reason #2: It's Edgy
The edgy artsy characteristic of matte black isn't only applicable to art pieces. When matte black is used for thin linear elements like shelves, leggy furniture or fixtures, it causes those pieces to appear hand drawn and gives serious design edge. Consider using matte black for things like shower fixtures, faucets, metal baskets, towel bars, mirror trim or any other elements with thin lines that you would like to make pop.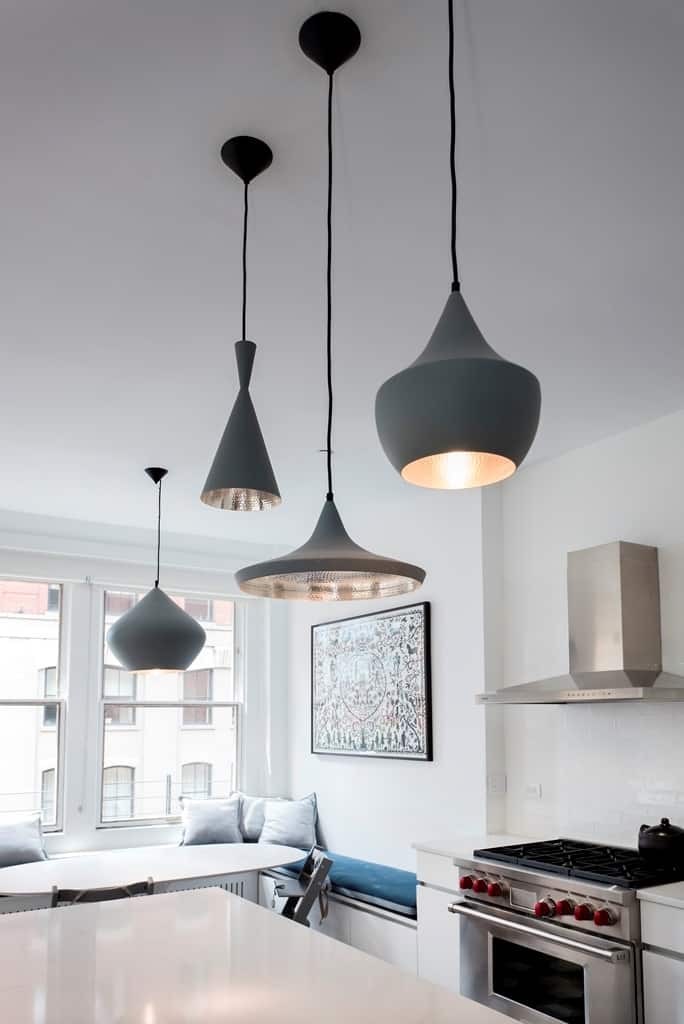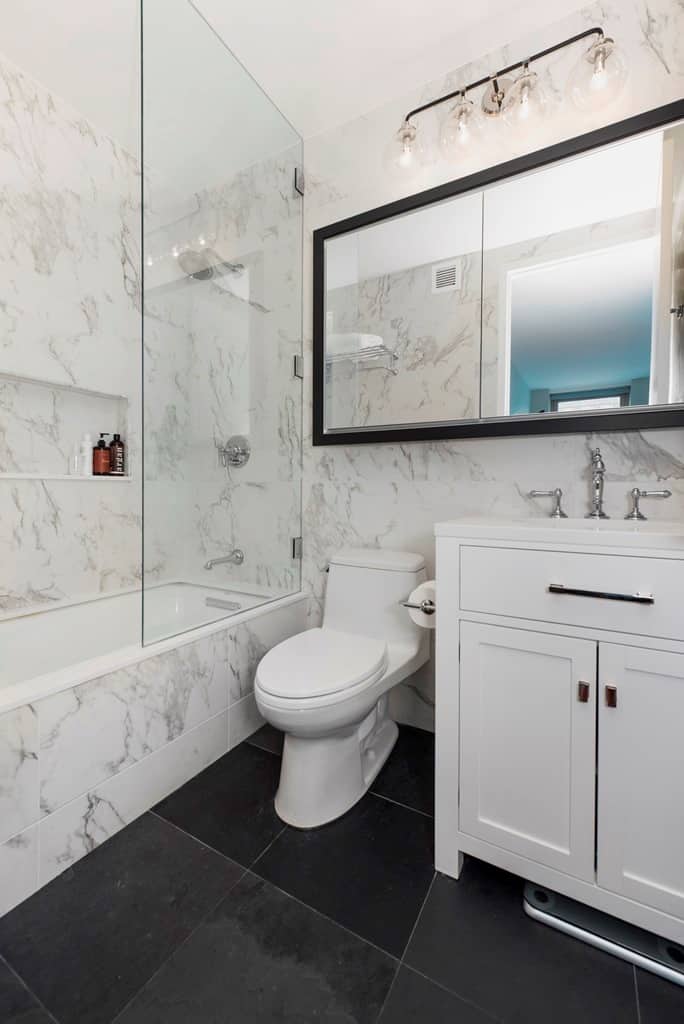 Reason #3: It's Touchable
Matte black creates a stylish finish for any bathroom fixtures. It looks gorgeous next to porcelain and earthy tones. Matte black also does an outstanding job of concealing fingerprints, so fixtures will not show fingerprints.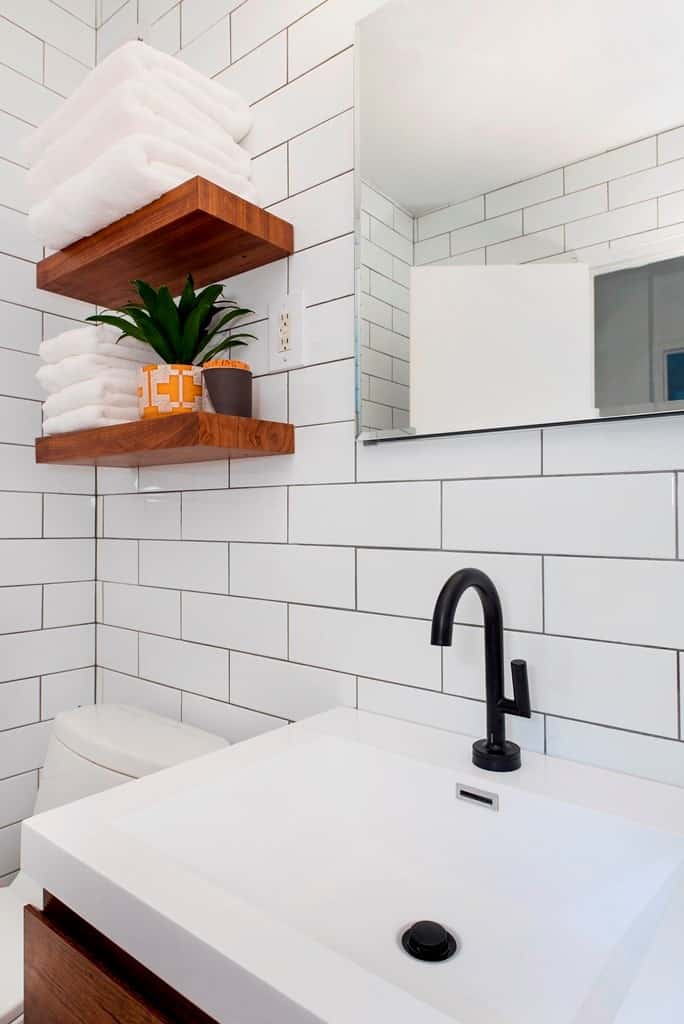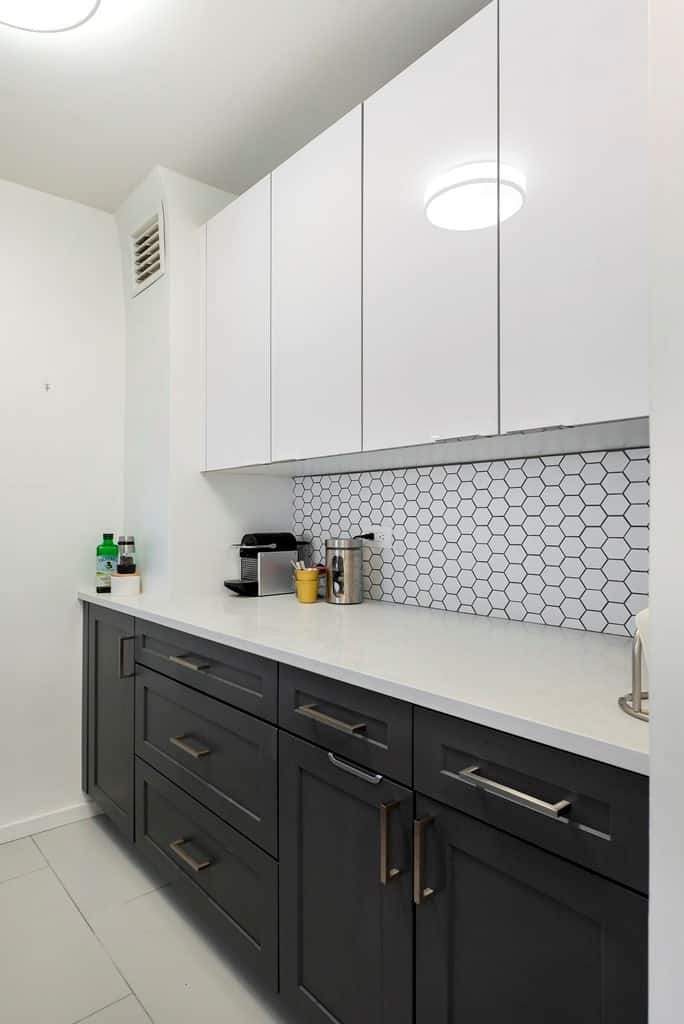 Reason #4: Always in Fashion
White and black has always been a popular combination. For several reasons, black looks amazing at any budget level while still always appearing fashionable. A mundane space such as a guest bathroom can be elevated by incorporating some white and black elements in your design. White and black while being livable for your everyday life it also speaks to high-end fashion. You will get the best of both worlds choosing this color scheme for your design.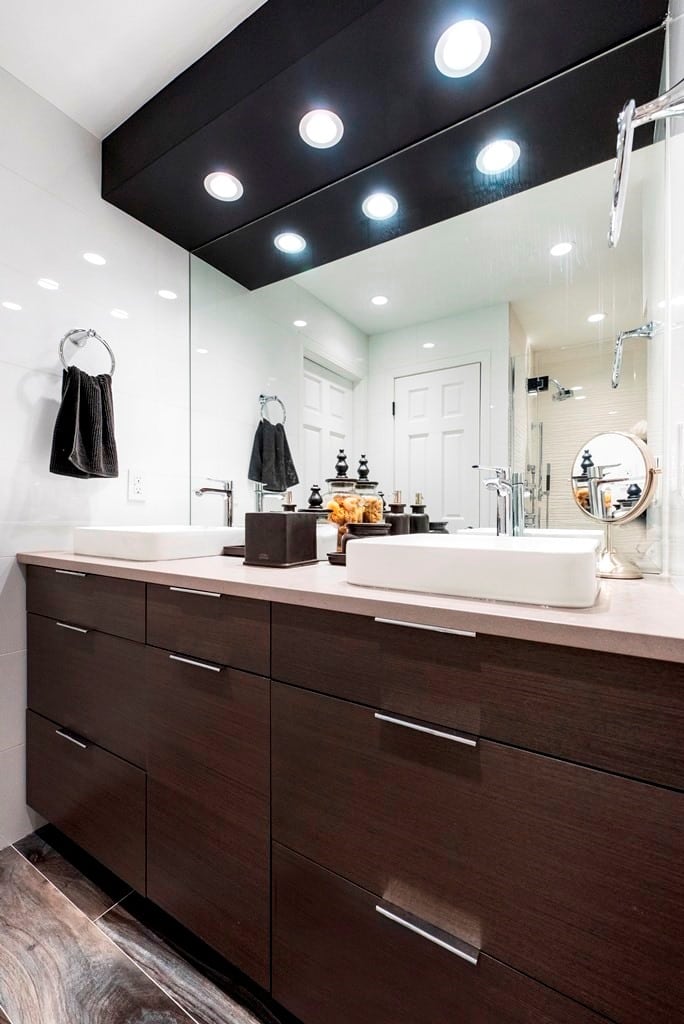 Reason #5: It's Eye-catching
Matte black is a classic choice for your design either in the kitchen, bedroom, living room or even the bathroom. Likewise, black accents are great for homes with picturesque views. For example, this gorgeous bathroom has an amazing view of all white fixtures but a gorgeous matte black shower interior wall. Black and white tiled floors display the décor in the same manner any gallery would display an art piece. It draws your eye to it without clashing with other design elements.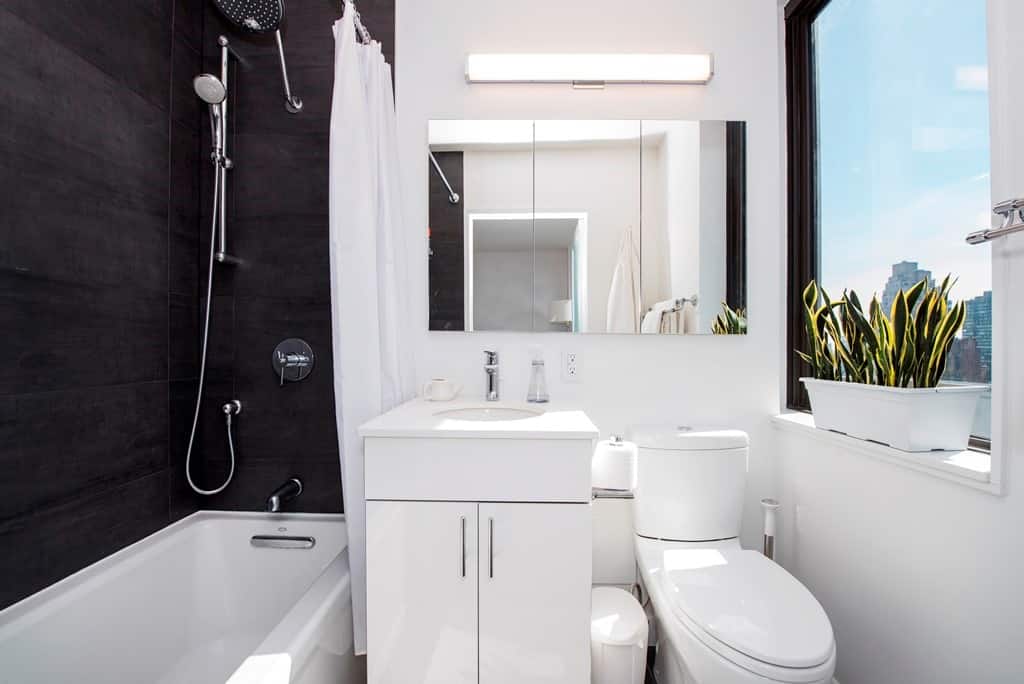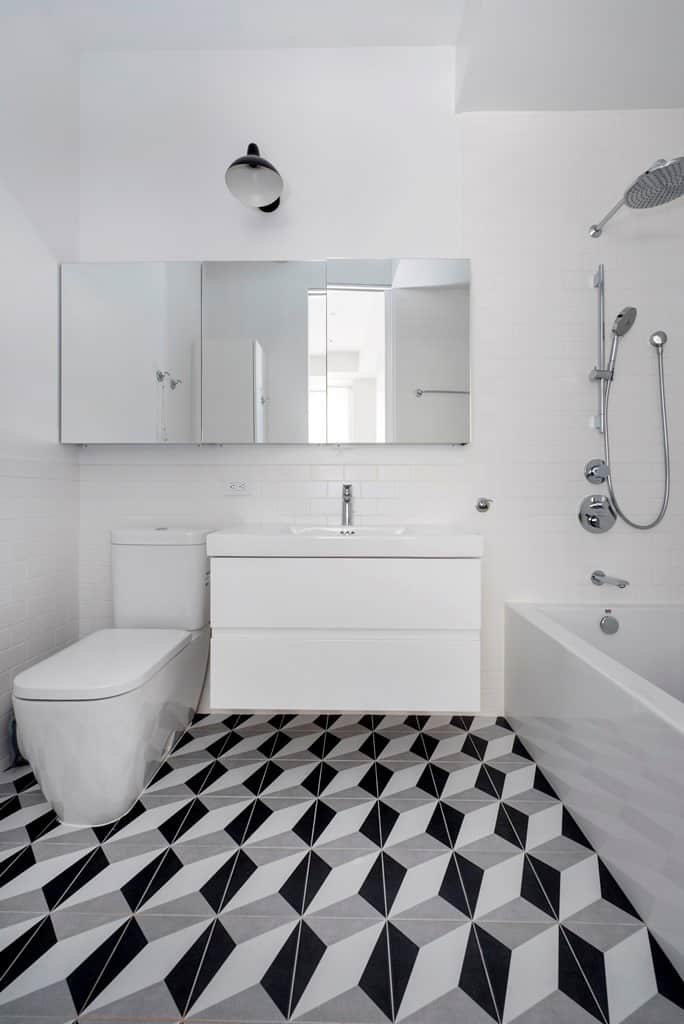 Reason #6: It's the Perfect Pairing with Brass
Matte black is an ideal finish to pair with brass elements. Both finishes bring out the best in the other, with the inviting shimmer of brass and the dull flat finish of matte black they are the perfect contrast. Mix the two into a room with some wood and stone finishes to get an iconic and multifaceted design scheme.


Reason #7: It's Ageless
In today's design world, more clients find themselves uncertain about combining traditional and modern designs. Matte black is a particular finish that can offer a traditional classic piece of furniture a contemporary edge and vice versa. Matte black and black, in general, are truly ageless.
It can tastefully combine different time periods and styles. Fortunately, black is a very popular hue, so you will find plenty of means to dash it into each room. Through different pieces in your home such as seating, tables, lamps, mirrors, baskets, and artwork you can dash this popular trend into your design.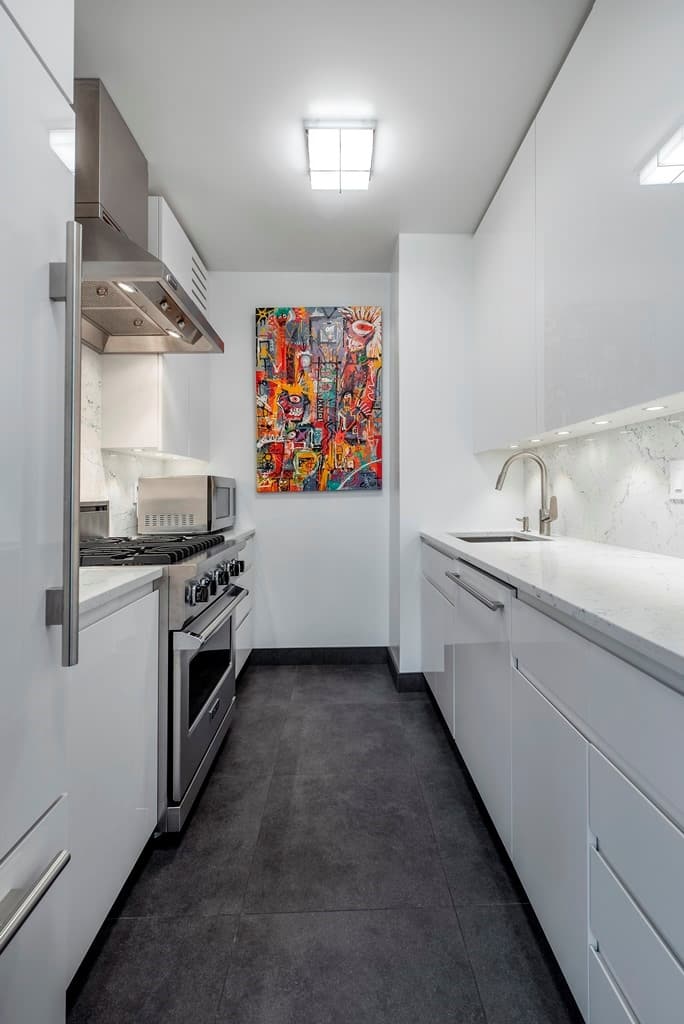 Including matte black throughout is a sophisticated way to tie your home design together whether it's subtle or the defining characteristics of your design. We hope you found these different ideas to incorporate matte black in your living spaces helpful for your next remodeling or design project!
. . .
We hope you found this bit of information helpful, inspiring, and motivating toward renovating your kitchen and bathroom.