Uncategorized
New Year's Apartment Renovation Resolutions
By Tiffany Smolick
Actually accomplishing New Year's resolutions will be much easy when you're set up for success. In today's blog post, we're sharing 4 worthy renovation-themed resolutions with tips from our design team on how to make them happen.
Resolution #1: Clutter-free Kitchen
Are the piles of mail and items that haven't found a home yet cluttering up your counters? Then it's time to rethink your kitchen. Cluttered countertops are usually a sign your kitchen doesn't have the proper storage you need.
We tend to keep things we use most often in the easiest location. The trouble with this is if your kitchen has no storage it ends up a big mess on your counters. Getting organized is one of the top ten New Year's resolutions for most people.
In one study, researchers found women who have cluttered kitchens tend to eat more…WHAT! Since losing weight is also one of the top ten New Year's resolutions, why not kill two birds with one stone?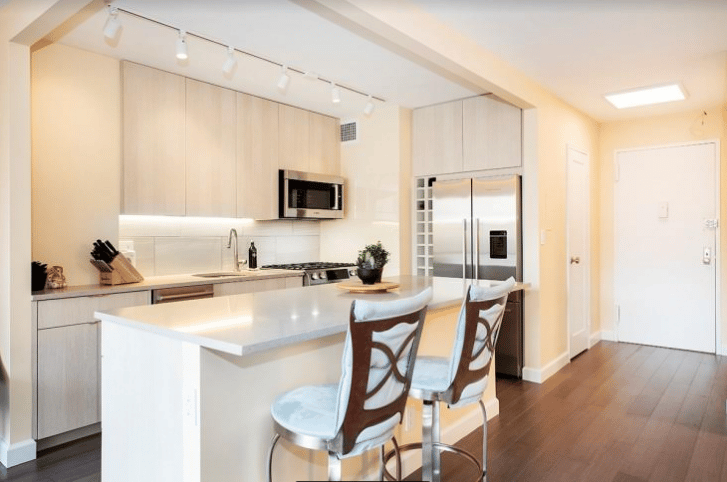 Resolution #2: More Me Time with a Better Bathroom
One of the best ways to set yourself up for special treatment is to make sure your bathroom is equipped with all the items you need for some good old-fashioned me time.
These days, hydrotherapy can be done right in your own bathroom. Very Well Health explains, "Hydrotherapy is the use of water, both internally and externally and at varying temperatures, for health purposes. Also known as water therapy, hydrotherapy includes such treatments as saunas, steam baths, foot baths, contrast therapy, hot and cold showers, and water therapy."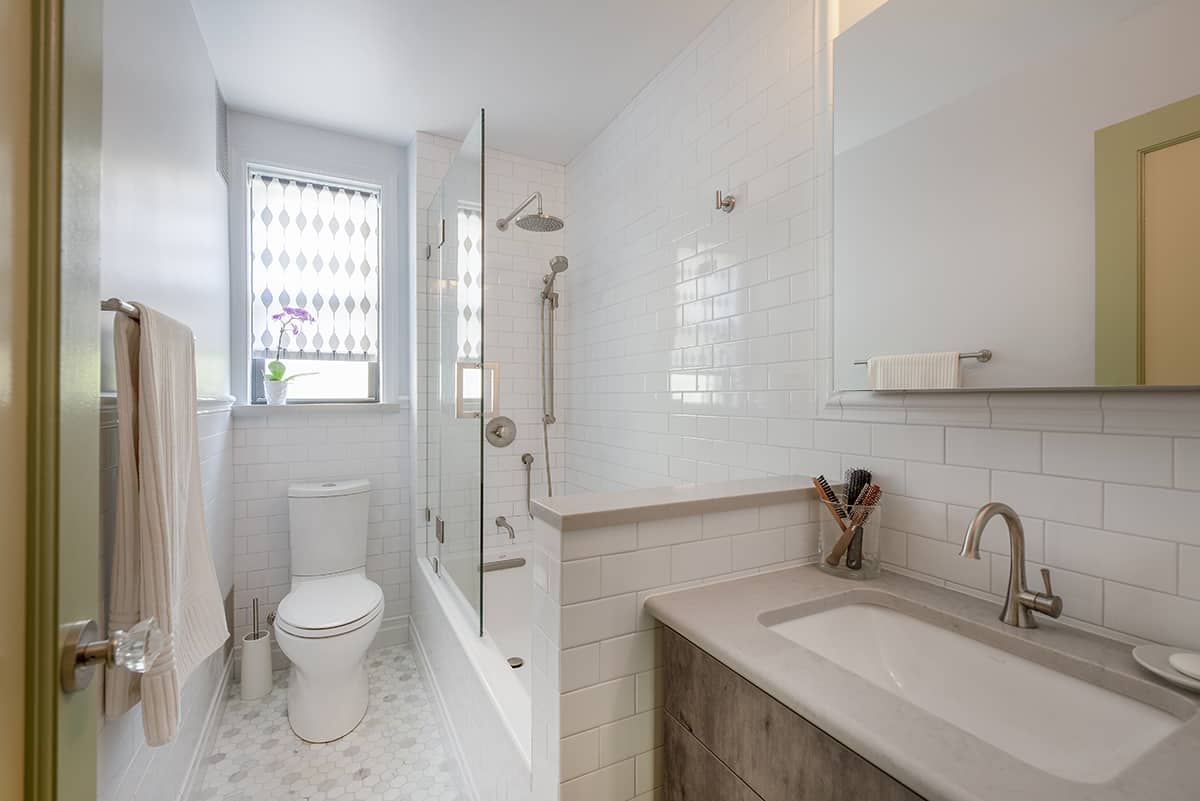 Here are two ways to put Hydrotherapy into action in your own home:

Trouble sleeping? A warm bath 20 minutes before bedtime will help you sleep better.

After your workout, take a long hot shower and right before getting out give yourself a burst of cold water. This is said to increase the blood flow and flushes out lactic acid.
If your bathroom is outdated and doesn't offer you a place to relax and rejuvenate, it's time to rethink the schematics and consider a bathroom makeover. Design your dream bathroom spa, and add all the little elements that will create a space that invites you to come in and take care of you.
PRO TIP: Need Bathroom Renovation ideas and inspiration? Check out this Bathroom Renovation FAQs article and be sure to sign up for our free Bathroom Renovation Planning Guide.
Resolution #3: Find Your Zones
Get smart with your space planning. Creating distinct zones for specific purposes can enhance your experiences in your space (source). Having a clear layout will help you identify your storage needs and also create a space that functions to its fullest potential. The 5 main zones are:
entertaining

working

lounging

sleeping

dressing
PRO TIP: In a small space, using different flooring or accent rugs can help define distinct zones.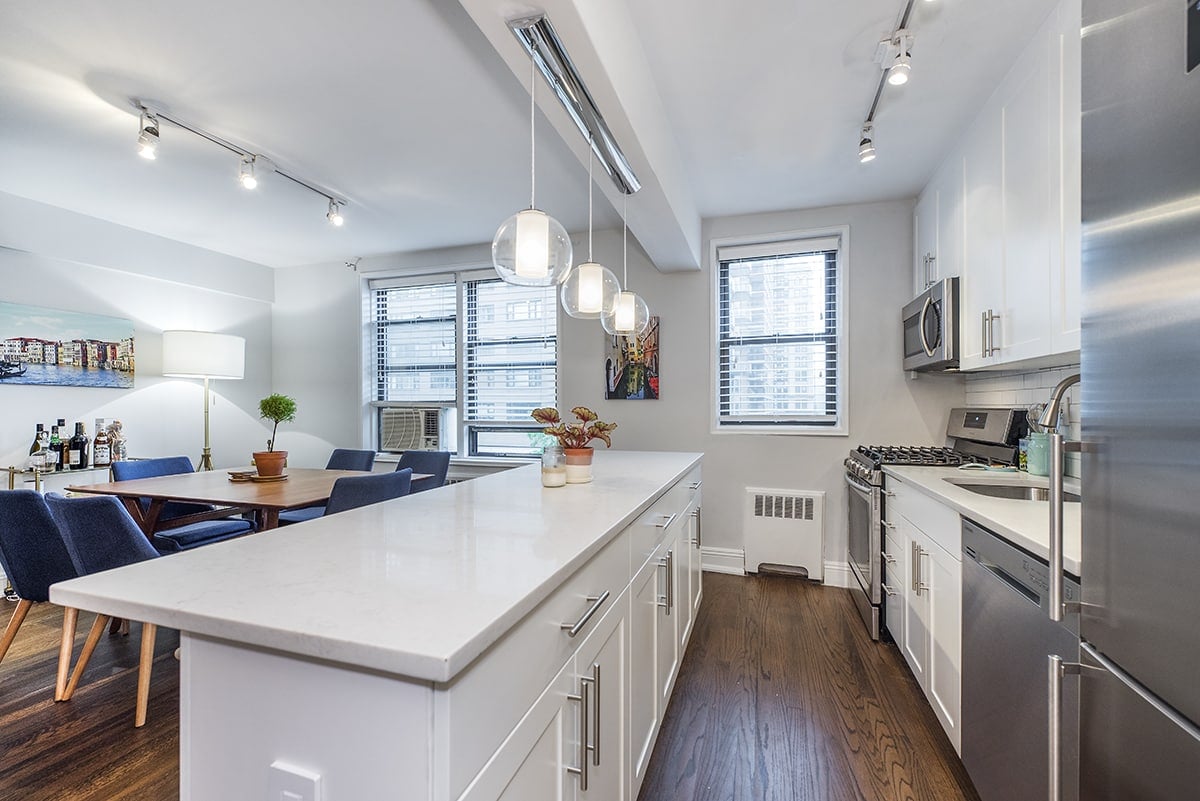 Entertaining Zone
Your entertaining zone should have a place to sit and eat. This does not require a dining room. If you're in a small space, a table and chairs can designate the entertainment zone. If you have room for a small piece of furniture in this space, it can double as storage and a bar. Plus, the table can be used as office space for working when you're not eating or entertaining.
Working Zone
The work zone is best placed in an area with natural light. To set yourself up for success, incorporate plenty of stylish storage so you can hide away all of the essentials your office needs. A well-designed storage solution will make it easier to find what you need when you need it. This can make your work time more efficient and productive.
PRO TIP: Need storage inspiration? Come visit our NYC kitchen and bath showroom where we have tons of innovative solutions for NYC homeowners.
Lounging Zone
Your lounging zone will have comfortable seating for you and your friends and family to hang out or watch a movie. This is also another opportunity to incorporate more storage with a custom built-in entertainment wall.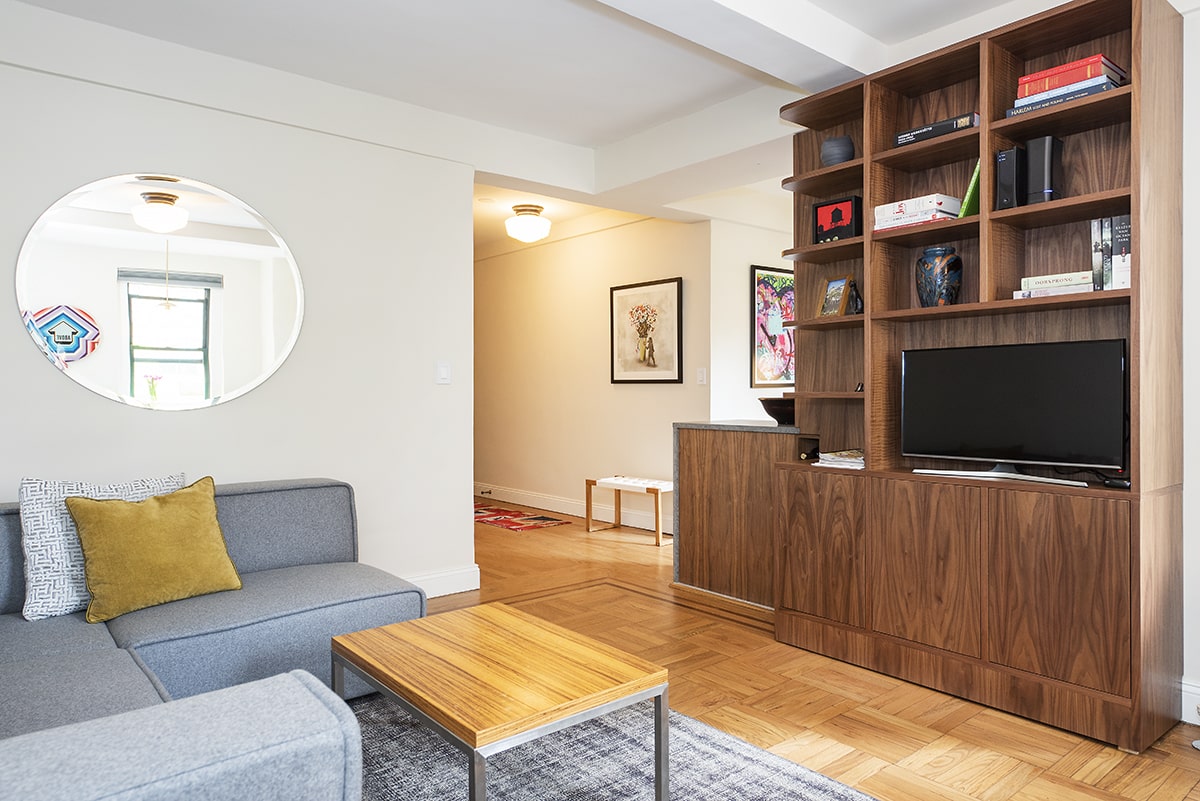 Sleeping Zone
Your sleeping area should be a place for you to unwind and get the much-needed rest you need to tackle your 2020 to-do list. You want to invest in good bedding and a comfortable mattress.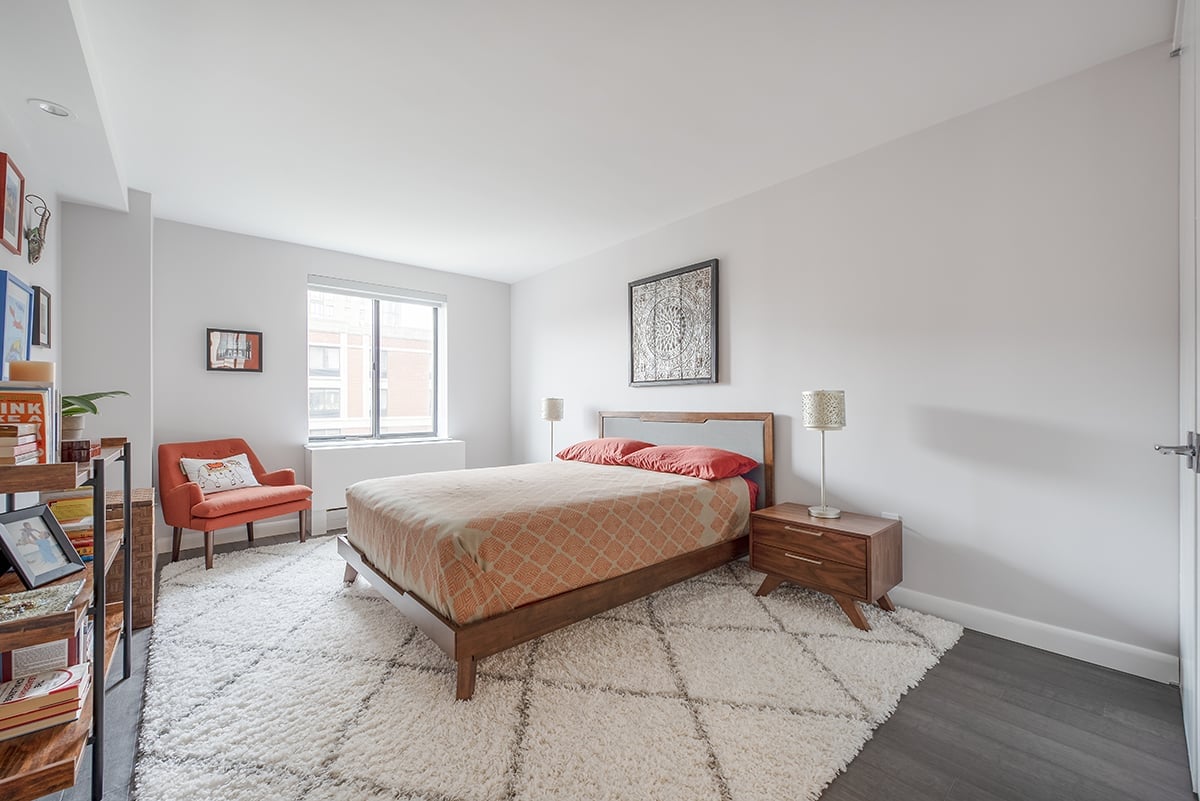 Dressing Zone
Your dressing area of course will need plenty of storage, a mirror and good lighting. Some of us may not have the room for a dressing area, in which case choosing the right furniture to accommodate our storage needs will help you keep your space free and clear for dressing.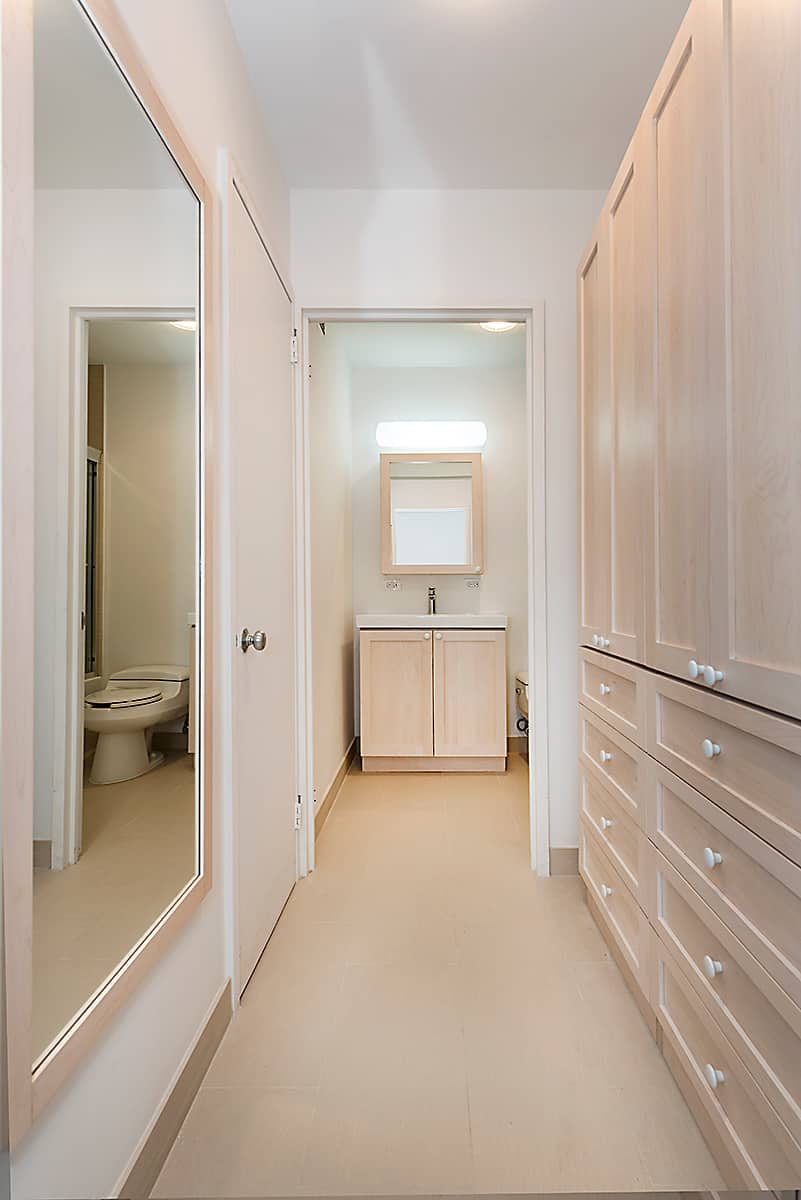 Resolution #4: Calm the Chaos and Find Your Zen
Many of us take this time of year to toss all the unused things laying around. Mainly, we're cleaning for company, but also following the "out with the old in with the new" routine. (Remember to donate what you can. TheCut.com has this helpful article on 6 places to donate items in NYC.)
Once you've cleared the space, take a look around. Ask yourself these questions:
How can you make the space more user-friendly?

Would built-ins provide meaningful extra storage?

Would re-configuring your closets provide you with a much need customized solution?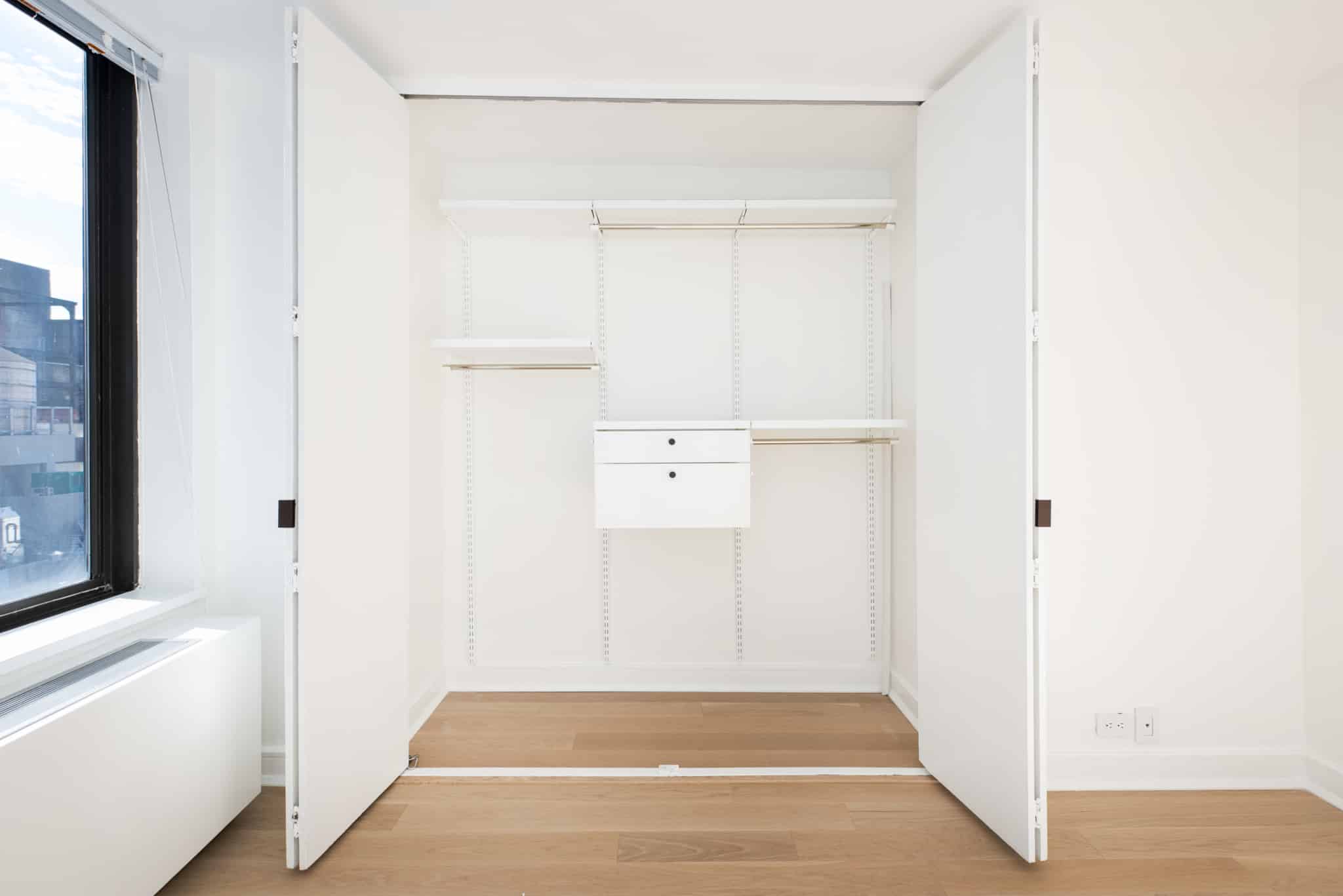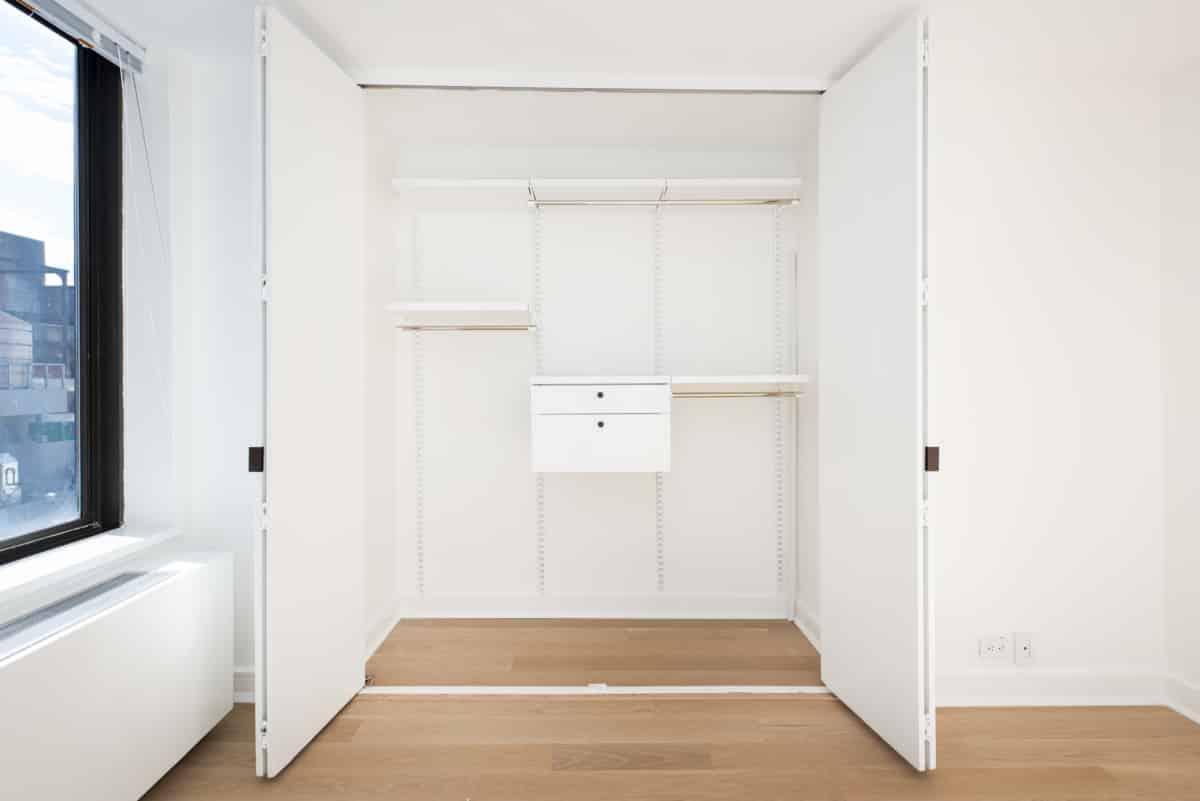 When we're organized, we feel better. When we feel better we make better decisions and when we make better decisions life is better all around. Let's get organized for 2020 and promote feeling good for the New Year!
Having a reliable and knowledgeable team to work with as you upgrade your apartment will make all the difference. In the end, you'll have your dream home.