Uncategorized
Tips and Inspiration For The NYC Spring Remodeling Season
By Tiffany Smolick
There is a change in the air and it is inspiring NYC homeowners to make a change. Whether it's time for spring cleaning or some serious spring upgrades, let's use this opportunity embrace the season! This time of year is the perfect time to renovate, remodel and redesign. The air is mild so you will be perfectly comfortable moving furniture in and out, organizing closes or making some much needed space in your apartment.
NYC Spring Remodeling Tips
Add a Kitchen Island To Expand Your Storage and Dining Options
Adding a kitchen island in your home is a great way to increase your storage options and provide a cozy place for your family to gather around. Think its impossible to create the space in a small New York City apartment? Think again. Our team of creative and experience remodeling consultants can work with you to make this upgrade happen! There are so many options for the functionality of your kitchen island. What features would you like to see in your new kitchen island? A cooktop, a bar area, an extra sink? It could be a little of all three if you put your mind to it. If you are going to need to make space in your home for a kitchen island, you will need to take our next step into consideration as well.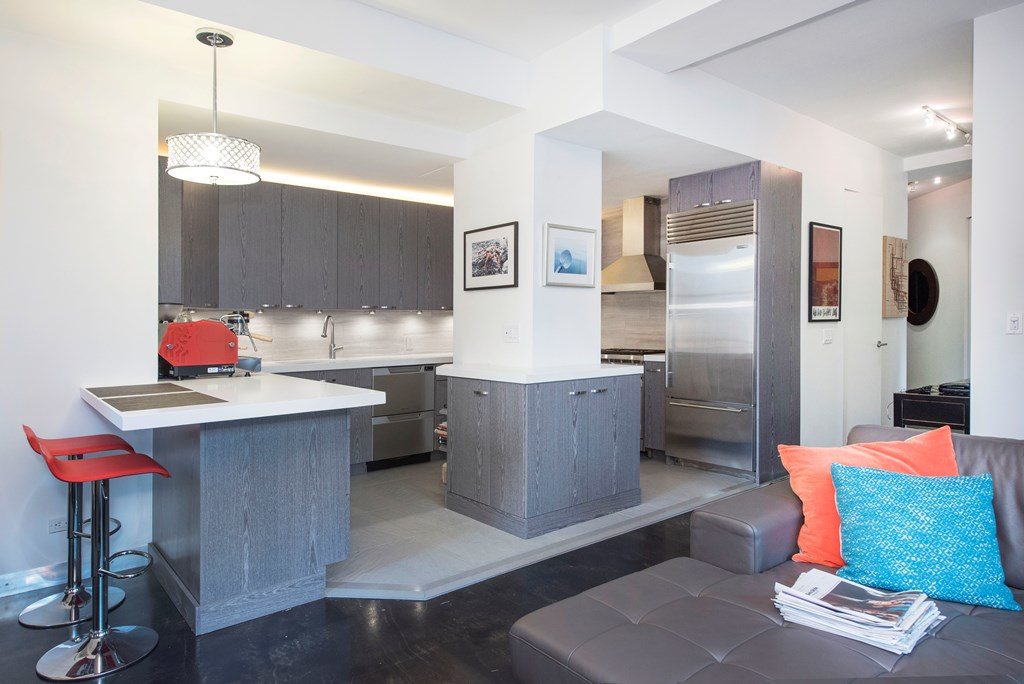 Open Up A Room and Maximize Your Square Footage
Springtime is for new beginnings and what better way to make your home feel new than knock down a wall, or two? You could open up your kitchen into the living room or dining area. You could indulge yourself and expand your bedroom square footage by getting rid of that clunky storage closet. Larger and more open floor plans are guaranteed to make your home feel fresh and exciting. It is essential to hire a contractor, engineer or architect before you go for the sledgehammer. You need to ensure the wall is not load bearing and you will need to attain permits.
Bring On The Bright Colors
Spruce up your home with bright natural colors to tell those winter blues bye bye! Neutral colors are rising in popularity for interior paint this year. You can stay on trend with a yellow hued beige or a light gray. Not wanting to commit to a full paint job? Just switch out some old throw pillows or other decor items for some light yellows, greens, or other spring colors. If you are feeling extra inspired to express your creativity and welcome a big change in your home, check out these dramatic color change options.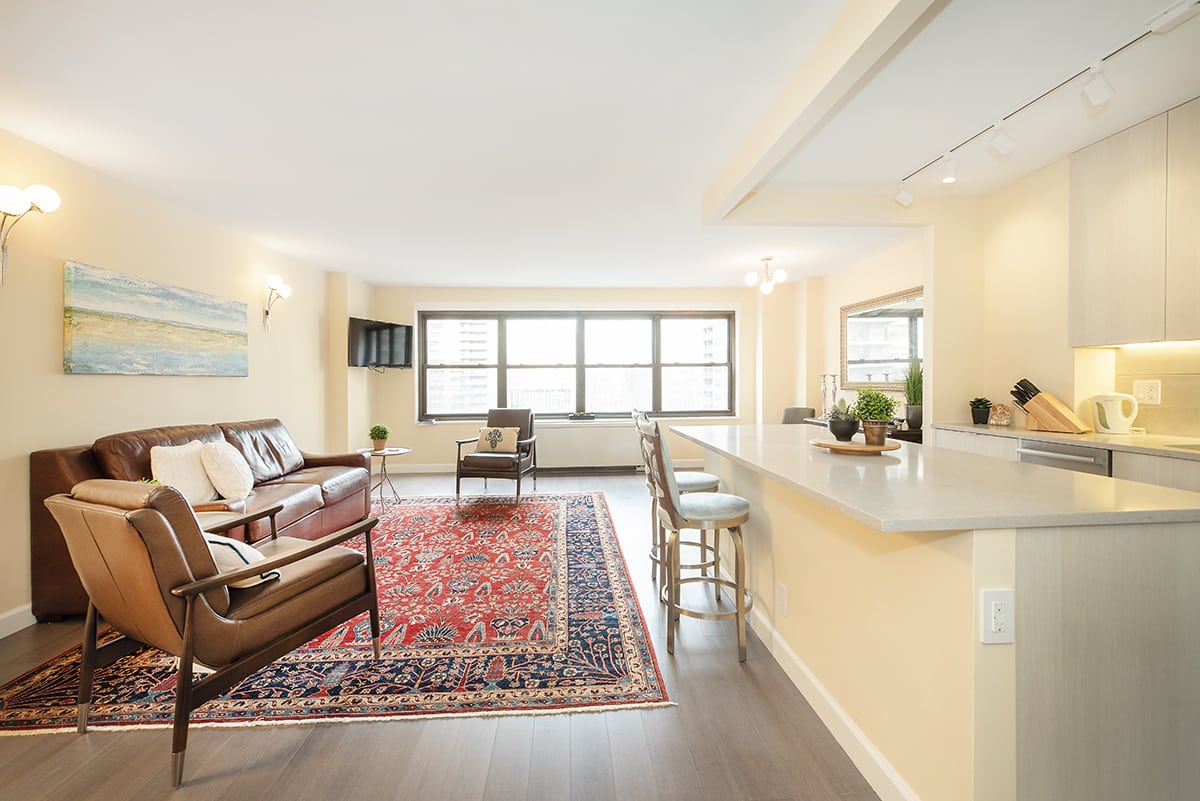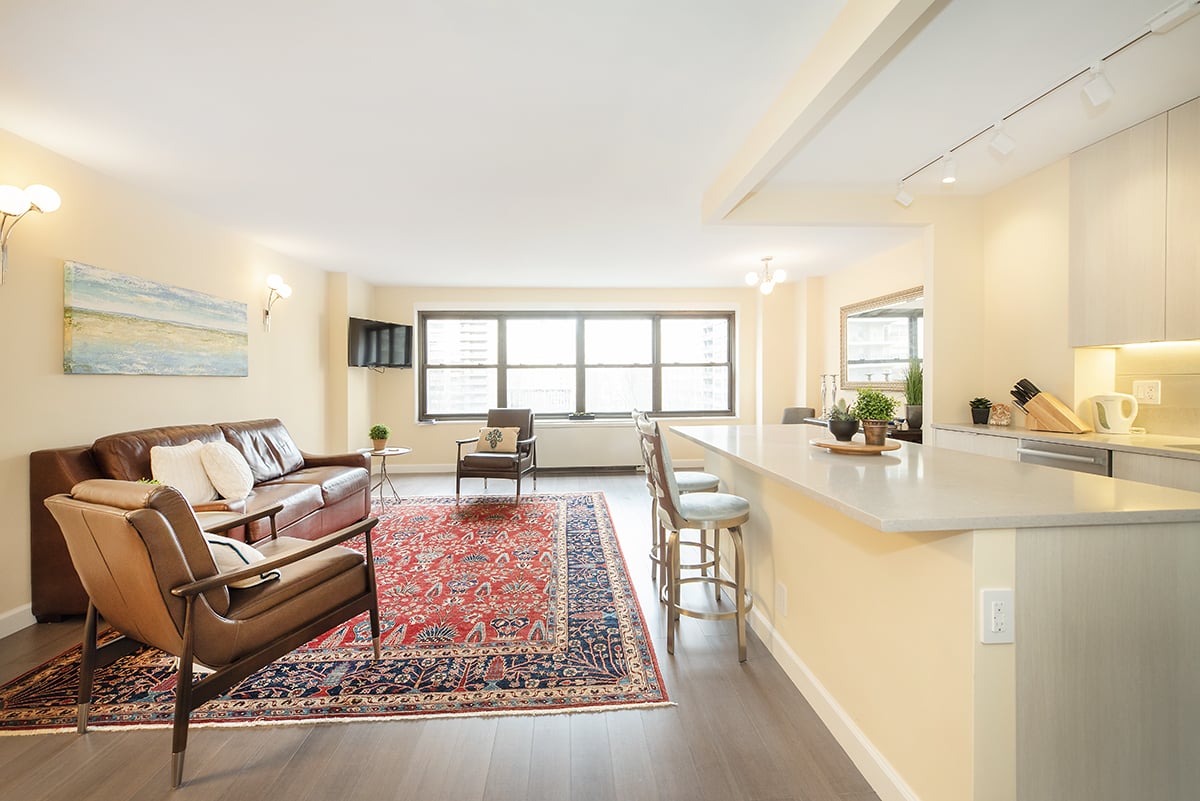 Update Your Bathroom With A Large Shower
If you're looking for a sign to take the plunge and upgrade your bathroom – this is it! It's high time to practice some "self-care" and give you and your bathroom the spa treatment. What are people buzzing about? Lately it is all about the large walk in showers. You can add multiple shower heads, built in shelving and even a small shower bench.
There are many advantages to a walk in shower concept versus a tub. There is less maintenance and it will stand up to wear and tear over time much better than other designs. You can also make your bathroom feel large by having the same tile flow from the bathroom floor to the shower. Learn more about tub to shower conversions here.
Get Inspired To Remodel Your NYC Kitchen
You can see these tips in action in this spring 2021 NYC remodeling inspiration video! Visit the MyHome Youtube channel for more NYC apartment design inspiration.
We hope you found this bit of information helpful, inspiring, and motivating toward renovating your NYC kitchen and bathroom.