MyHome Projects
Why Choose MyHome?
By Tiffany Smolick
You only want the best for your NYC apartment renovation, so you should choose a company that produces stellar results and has a track record of client satisfaction. That is why so many homeowners in Manhattan sign on with MyHome Design + Remodeling. We are proud to offer unparalleled renovation and design services in New York City that consistently receive five-star reviews. So, why choose us for your NYC home remodeling project?
MyHome is a One-Stop-Shop
Many times, visiting the showroom is the beginning of a homeowner's remodeling project. At our conveniently located showroom in Midtown Manhattan, we have 3,500 sq ft of kitchen and bathroom inspiration.
"Our kitchen and bath showroom is fully stocked with state-of-the-art kitchen cabinets, bathroom vanities, hardware and accessories, backsplash options, and tiles – everything you'll need is all under one roof" explains Yoel Piotraut, managing partner at MyHome.
In New York City, MyHome is a one-stop shop for handling your entire renovation project from concept to completion. Our professional team members assist customers to find brilliant remodel ideas daily while checking out different styles, sizes, shapes, and an assortment of kitchen and bathroom accessories. You can touch, see and feel a variety of materials, colors, and textures for your home.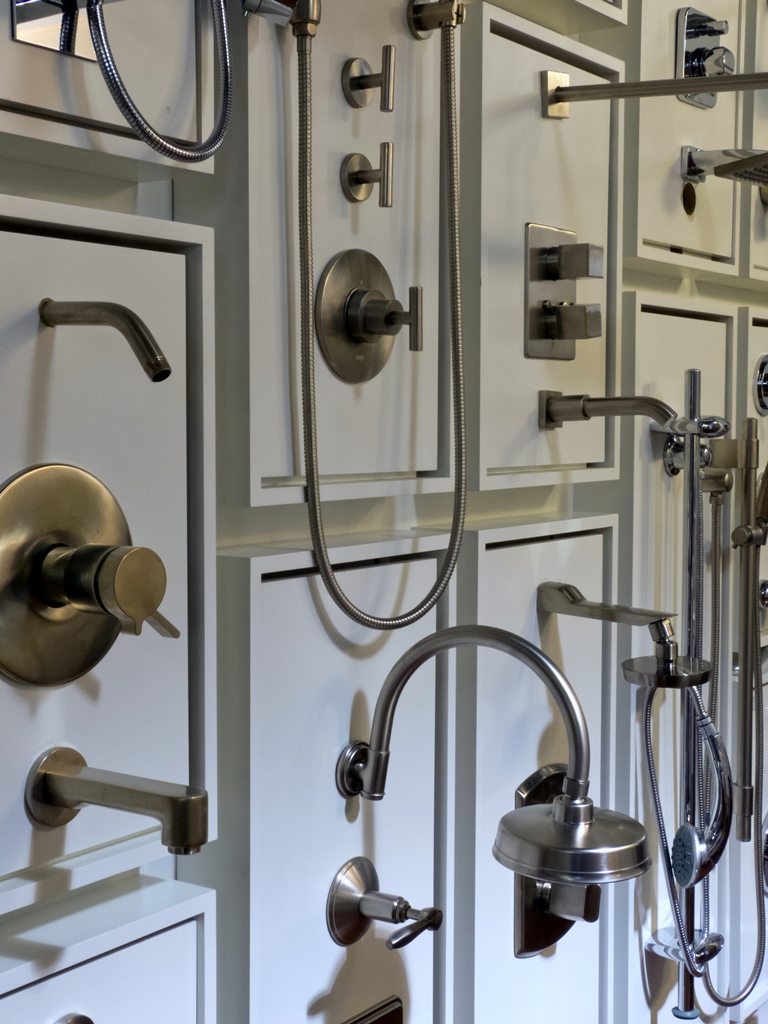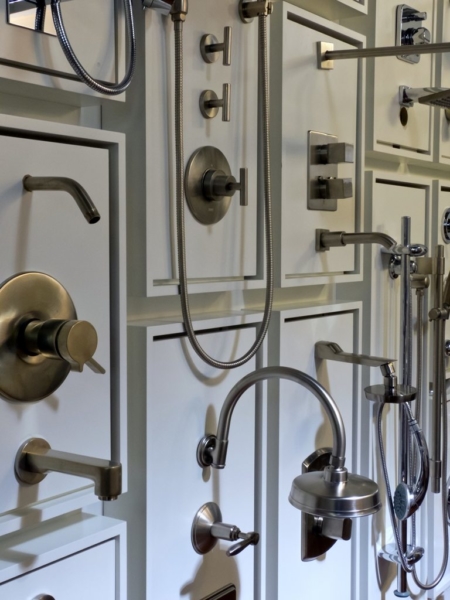 Professional Insurance
Rest assured knowing our ever-growing company is held to the highest of professional standards. There are no "back alley contractors" here! MyHome's license number is 1357367 and we follow every New York home contractor law, to the letter.
Our company carries liability, disability, and worker's compensation. We carry all of the above with total coverage of $5 million which is the highest amount required by even the most exclusive Manhattan co-ops. This gives our clients complete confidence in the unlikely event of an accident. On top of that, we have been members of the Better Business Bureau since our inception in 2001. We maintain this membership even though it is not required for NYC home improvement contractors. This is important to our team because members agree to abide by strict business practices and resolve any complaints quickly and fairly.
Sensible Price & Material Breakdown
Our estimates are unique because we break down labor and materials costs separately. We believe the finish materials you choose should have no effect on the labor price. For example, if one homeowner wants an $8,000 Sub-Zero refrigerator and another homeowner wants a $1,000 LG refrigerator the time spent on installation is the same. With our clear pricing structure, you'll feel confident that you can choose the materials you want without unnecessary up-charges in labor.
Your Remodeling Consultant will explain the difference between finish materials and labor costs so you can understand how a remodeling budget is defined. From the very first consultation, we will ensure you have as much information about costs and the availability of materials as possible. Once we set your budget and prepare a labor proposal, we keep to the price we quote you. And, because our team is knowledgeable about the products you need, we'll be able to show you materials that should keep you within your budget.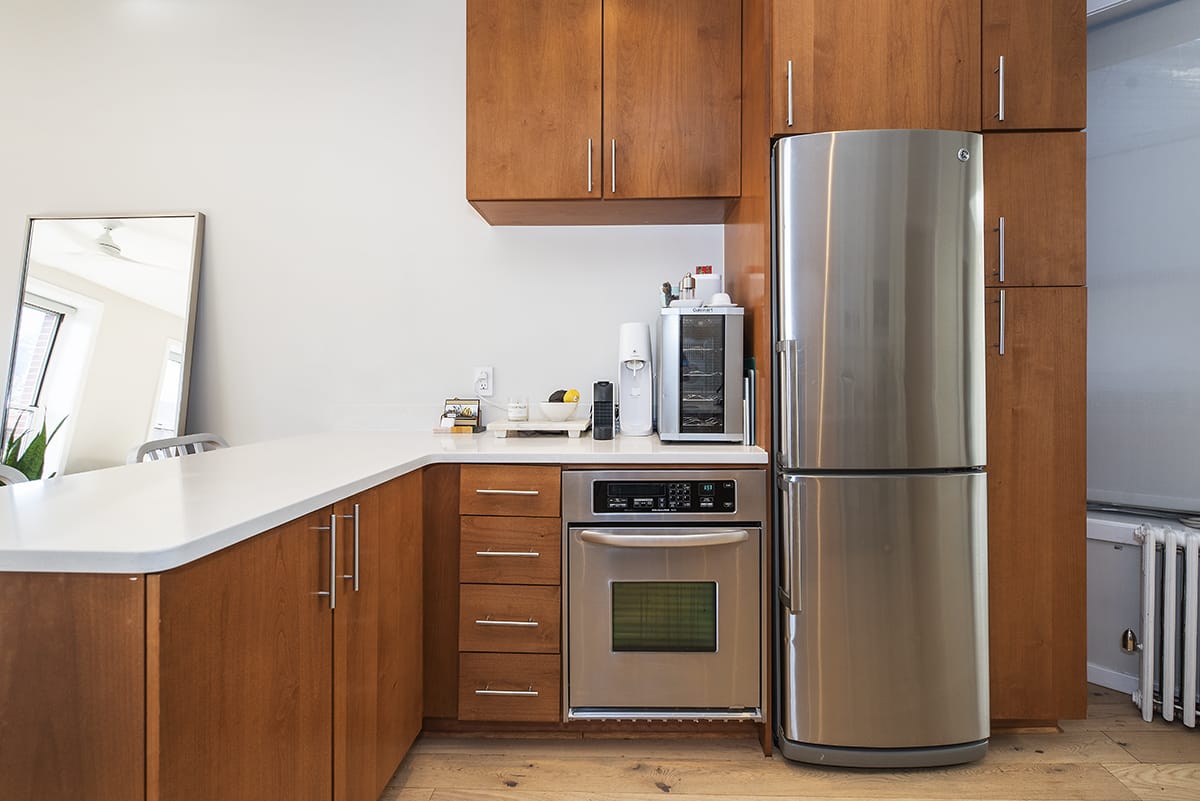 Peace of Mind Warranty
A home remodeling project can be one of the single largest investments that most people will ever make, and the last thing that any homeowner wants to deal with is costly repairs after the remodeling process is over.
We offer 5 years warranty on labor & extend the warranty on most of the materials purchased through MyHome. When the majority of the construction is done, the Project Manager will complete a final walk-through with you and create a "touch-up" list that documents any items that still need attention. A touch-up crew will cross every item off this list so you are 100 percent happy with your final results. Your 5-year warranty begins after we complete this process. This 5-year limited labor warranty adds protection and peace of mind for you and your insurance company. We protect your investment while you enjoy your newly remodeled apartment, condo, co-op, loft, or home.
House Project Manager, Contractors, and Designers
Your project will stay on track and on budget with our in-house team of contractors, designers, and a Project Manager. Our team handles every aspect of the remodeling project from permitting to the final walk-through. This helps homeowners avoid renovation horror stories where different companies are blaming each other for missteps or delays.
Before we begin construction, we'll assign a Project Manager to your renovation project. This will be your go-to professional that will also work with your Design Consultant to efficiently transform your space.
If an issue comes up, your Project Manager is a clear point of contact who can take charge of fixing the problem. The Project Manager facilitates communication between you, the crew, and any outside professional tradesmen involved. Our professional and experienced contractors confidently handle permitting, code issues, and high-end features which can otherwise complicate the process.
Decades of Experience in NYC
We have been serving Manhattan and the greater New York City area since 2001. We have first-hand experience working in hundreds of buildings in Manhattan. See some of our recent projects here.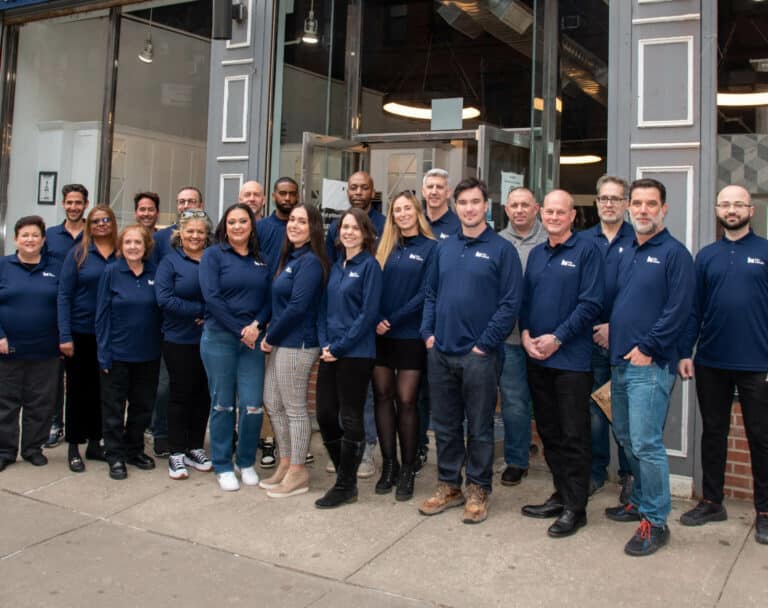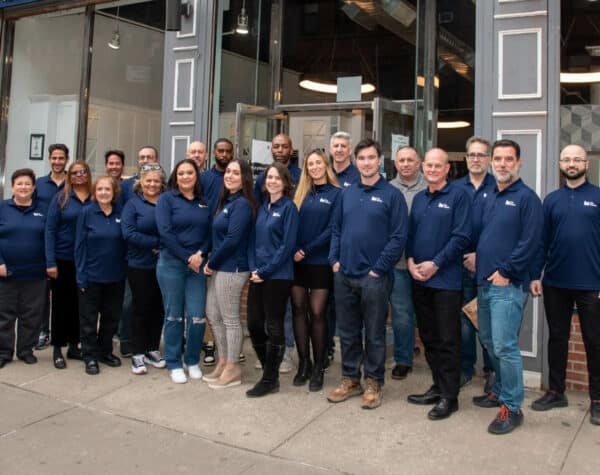 You Can Count on Us
What separates us from the competition is our accountability – we take full ownership of every project that we work on. By handling all design work, building approvals, materials, and labor for you, our team removes the hassles normally associated with renovation projects. All you have to think about is what you want the finished product to look like and we'll take care of the rest.
Most of our business comes from satisfied clients, and they often tell us how different we are to work with than other renovation companies. The reason is simple; we stand by the following guiding principles:
Professionalism
Teamwork
Quick and Efficient Turn-Around Time
Creativity
Innovation
Positive Attitude
Dedication to Quality and Service
Full Remodel Services With MyHome
Our team understands the challenges and processes of remodeling in New York. We are dedicated to delivering a superior level of service, including decision-making, project management, and industry-best craftsmanship.
Give us a call and schedule your free consultation!