Uncategorized
5 Important Things to Consider When Designing Your Bathroom Remodel
By Tiffany Smolick
Remodeling your home is not an easy task even for seasoned pros, especially in New York City. Bathroom remodels normally cost a substantial amount for most homeworkers, but the good news is that it will last for years to come. Upgrading your bathroom will also boost the total value of your home.
For the best chance of making sure that your remodels are completed on time and within budget, MyHome has generated a list of things to consider. There are lots to know about the process of renovating your bathroom.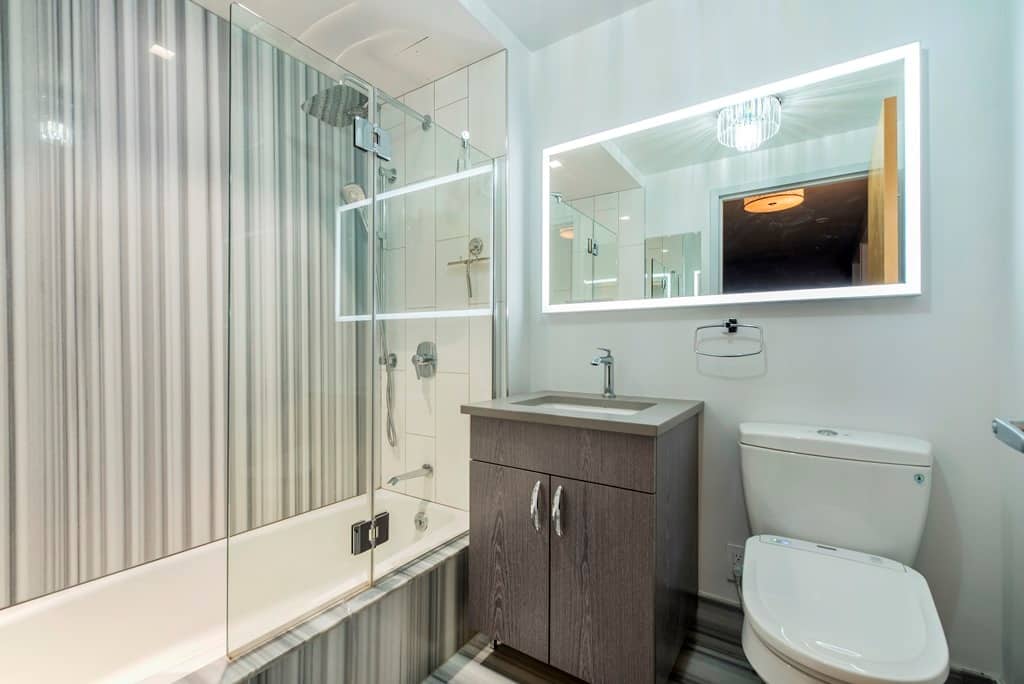 #1: Consider Your Materials and Costs
Before starting any major renovations, it's important to consider your motivation such as how much you're willing to spend, the expected return of investment you want, the quality of materials you'll use, the size of your bathroom and whether you're planning to do it yourself or hire a contractor.
Several issues influence the return of investment got from a bathroom remodel, but the most important influence is your inspiration for doing the remodel in the first place.
For instance, if you're hoping to stay in your home for the long-term, then you're remodeling for personal use. Then the return on investment you will receive will not be financial, but rather emotional as it will enrich your lifestyle. For this kind of return investment, you ought to spend money on materials you love and appreciate such as a new shower with rainfall and massaging showerheads or a freestanding tub.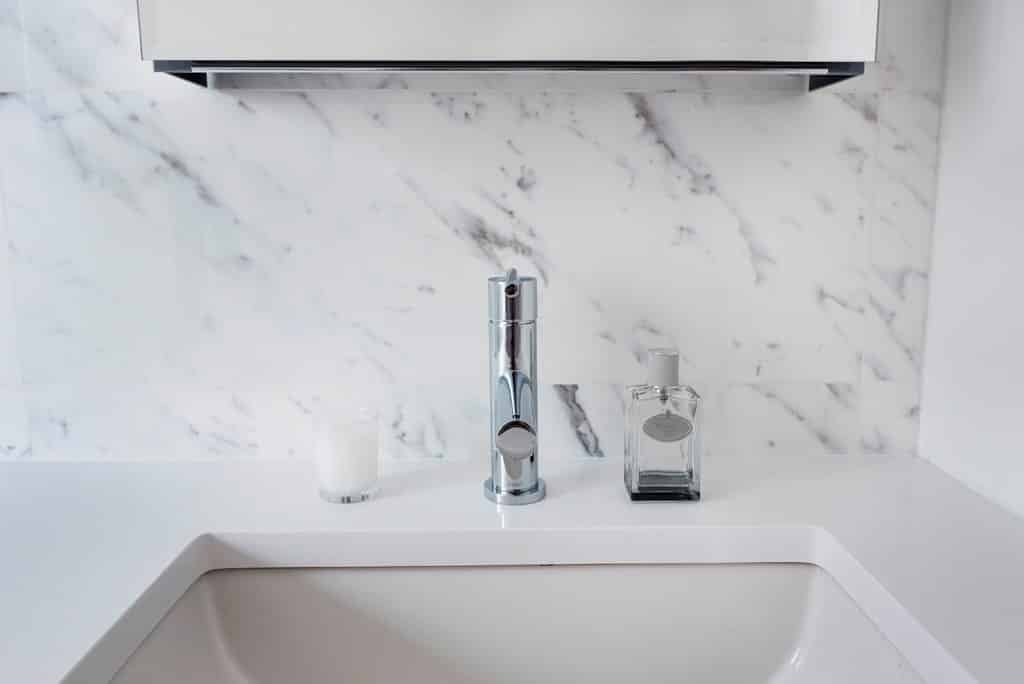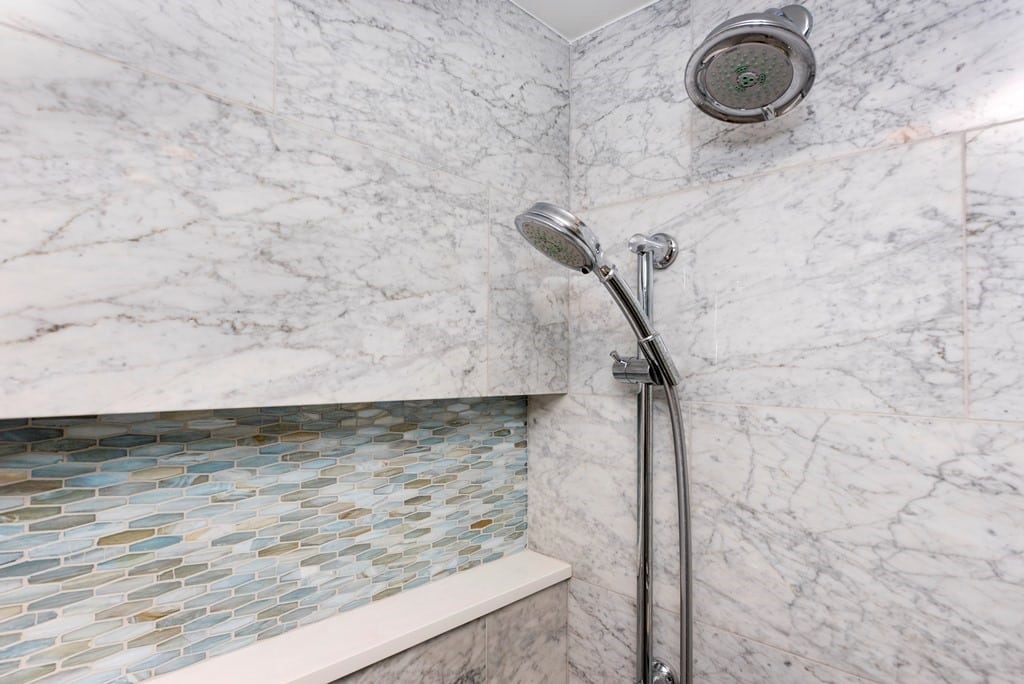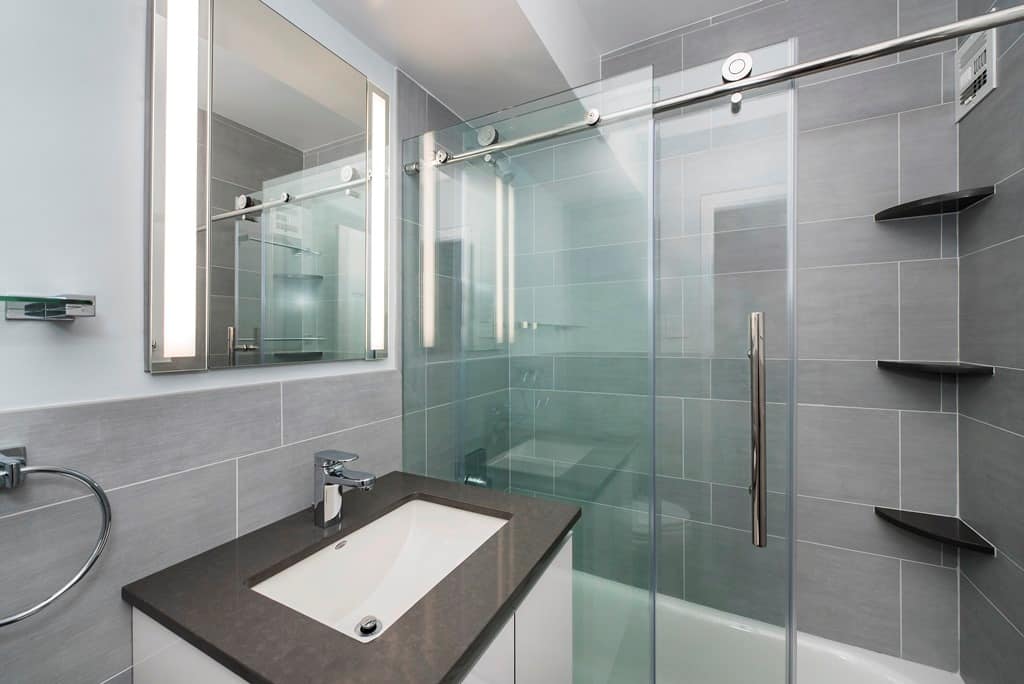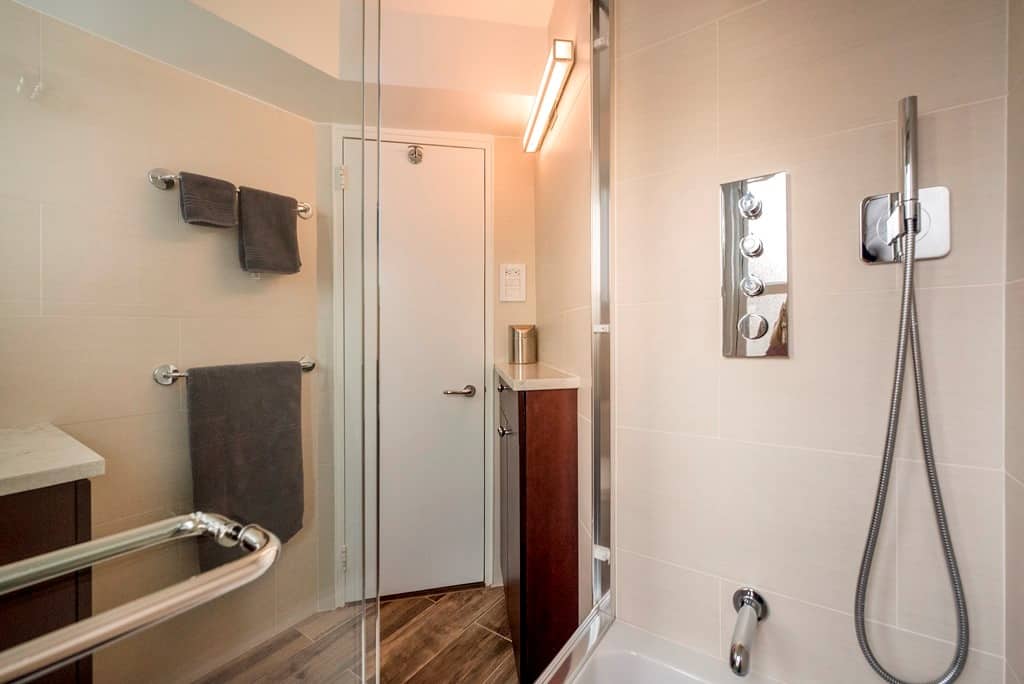 #2: Consider Building a Shower
You shouldn't be afraid to indulge on a beautiful shower. If you don't have space or if you're not a fan of taking baths, replace the tub with a perfect walk-in shower. In bathrooms that are narrow or have a low ceiling, simply removing your bulky bathtub will allow your space to feel open and beautiful.
Additionally, opting for a design with a frameless glass door will allow your bathroom to appear brighter and larger than you will remove visual interruption. This is ideal for bathrooms that don't have any natural light.
You may also want to opt for a fantastic shower head as this will make the difference between a decent shower and a great one. Converting your tub to a shower would also be cost-effective because you wouldn't have to reroute the plumbing.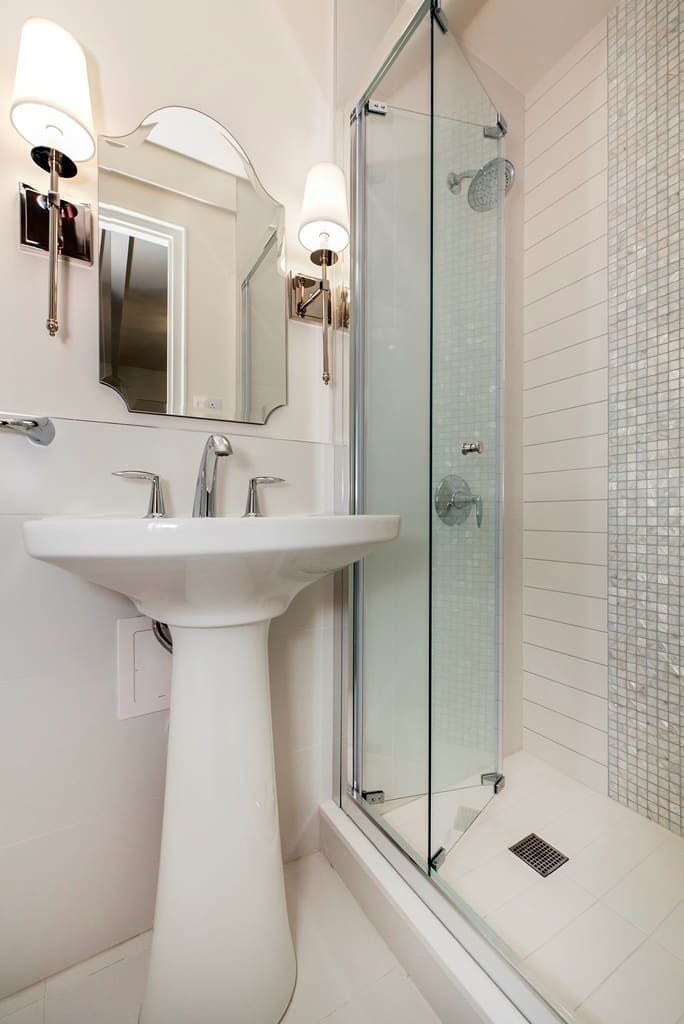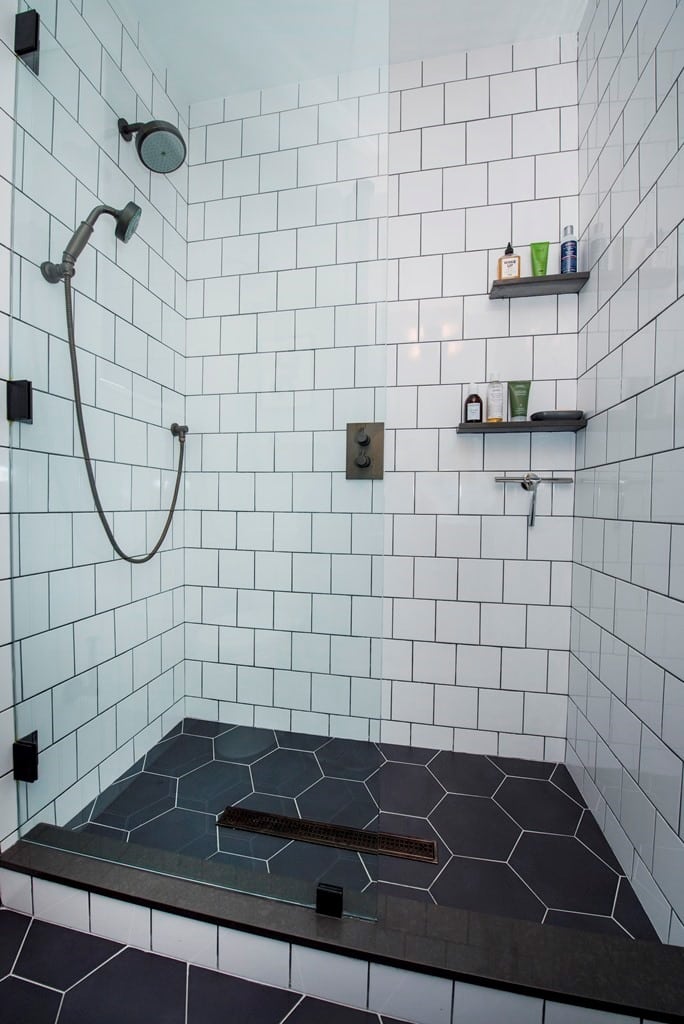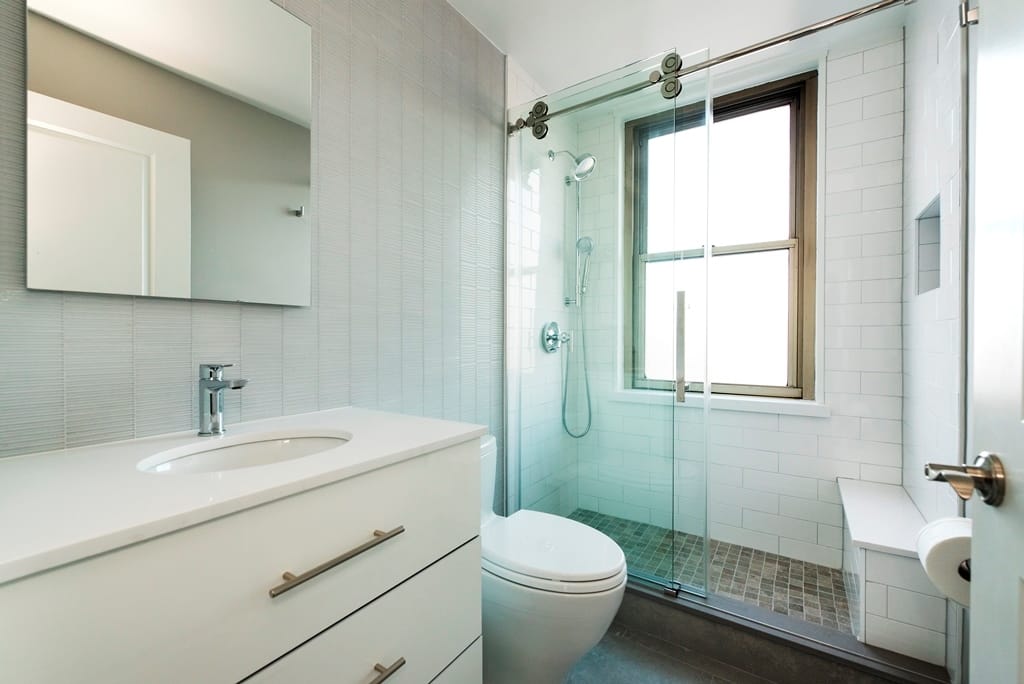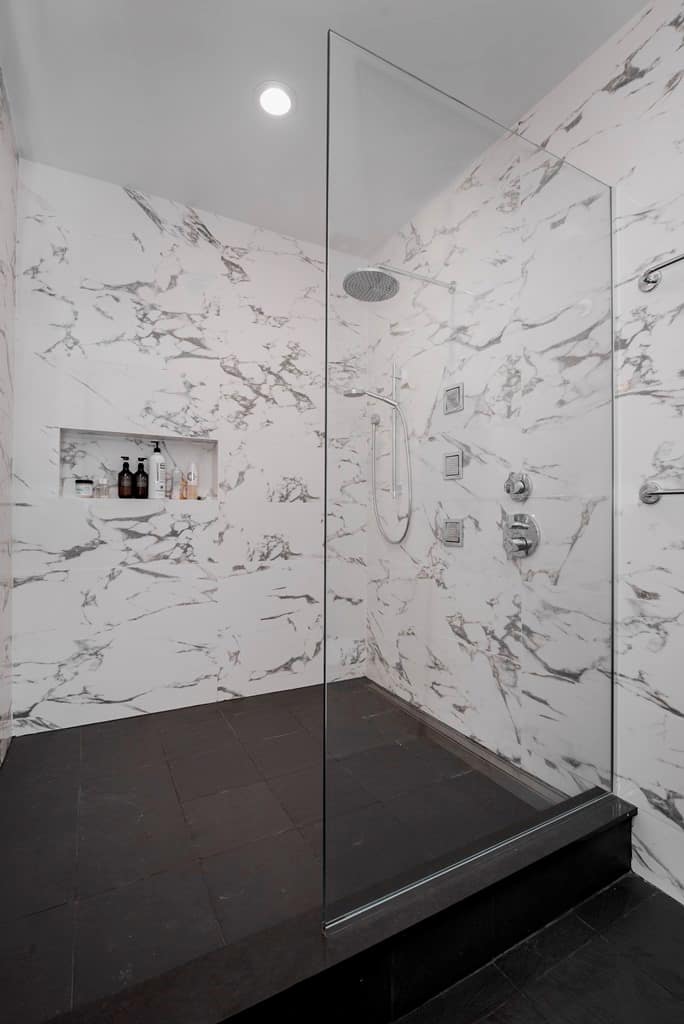 #3: Consider Beautiful Surfaces
One exciting step for remodeling your bathroom is selecting gorgeous surface materials. Vanity countertops, hardware, wall tiles, and floor tiles can all have an enormous effect on the overall look of your bathroom.
The simplest way to make a statement is to choose either a statement vanity or wall or floor tile. A statement vanity will create an attention-grabbing and unique contrast to your bathroom's overall design. Whereas, bold tile will make an all-white bathroom feel less sterile and more modern.
Indulge on beautiful surfaces such as Calacatta marble or with a splash of stylish color. Picking the right surfaces for your bathroom can make any space feel luxuriously designed.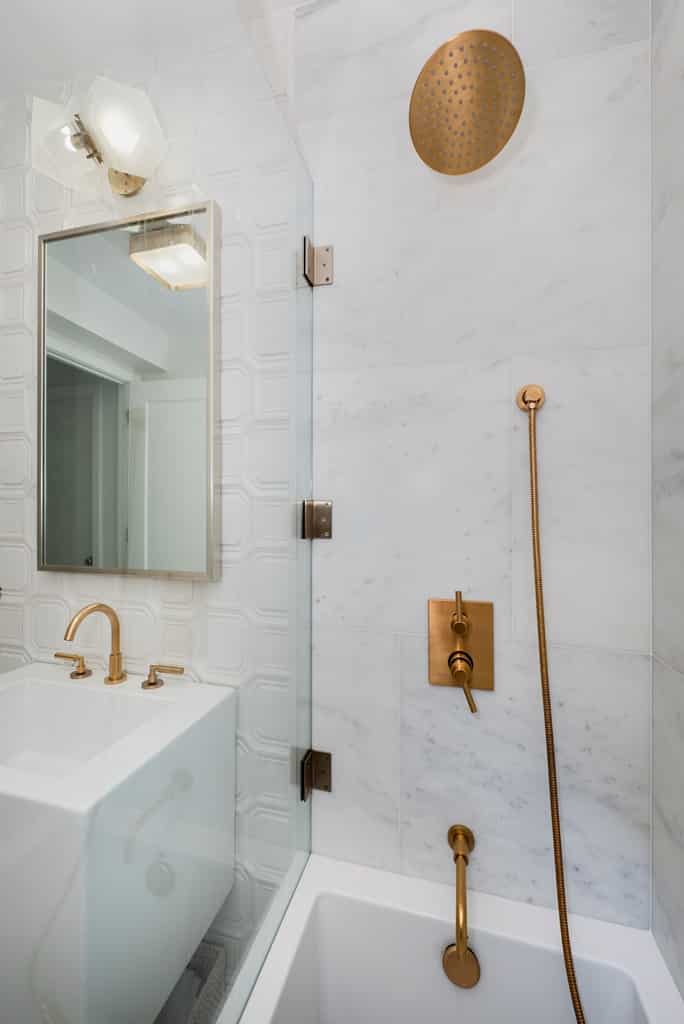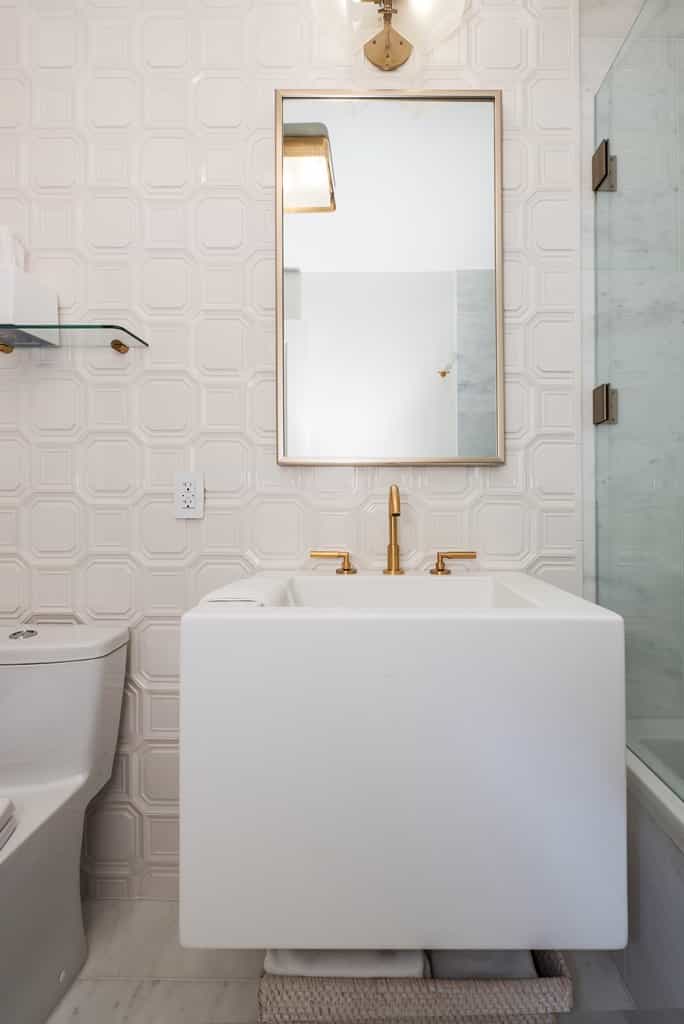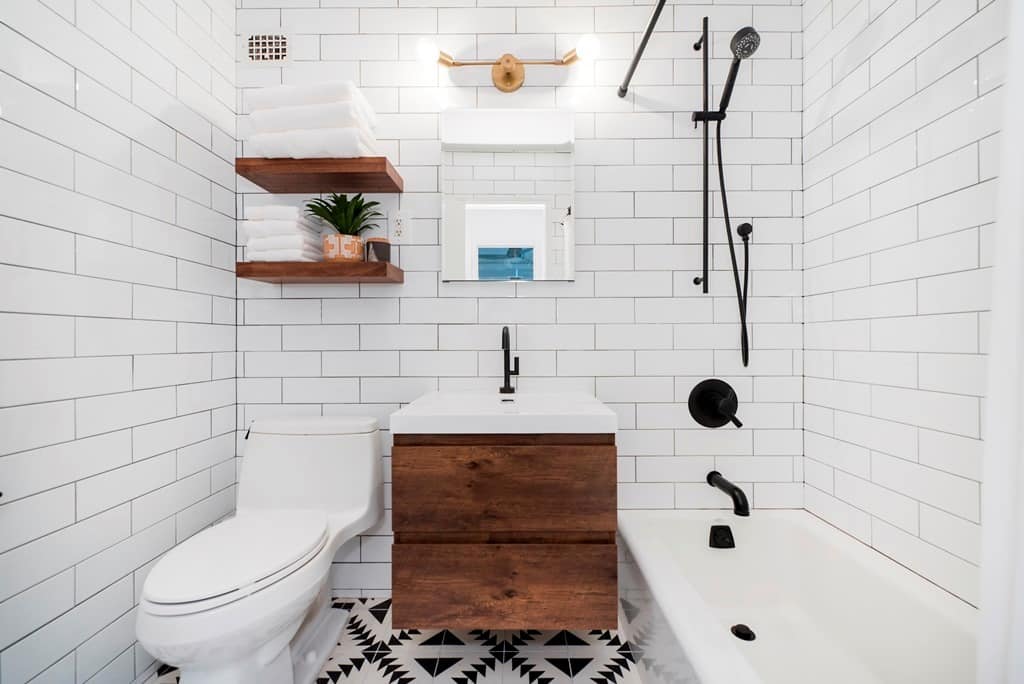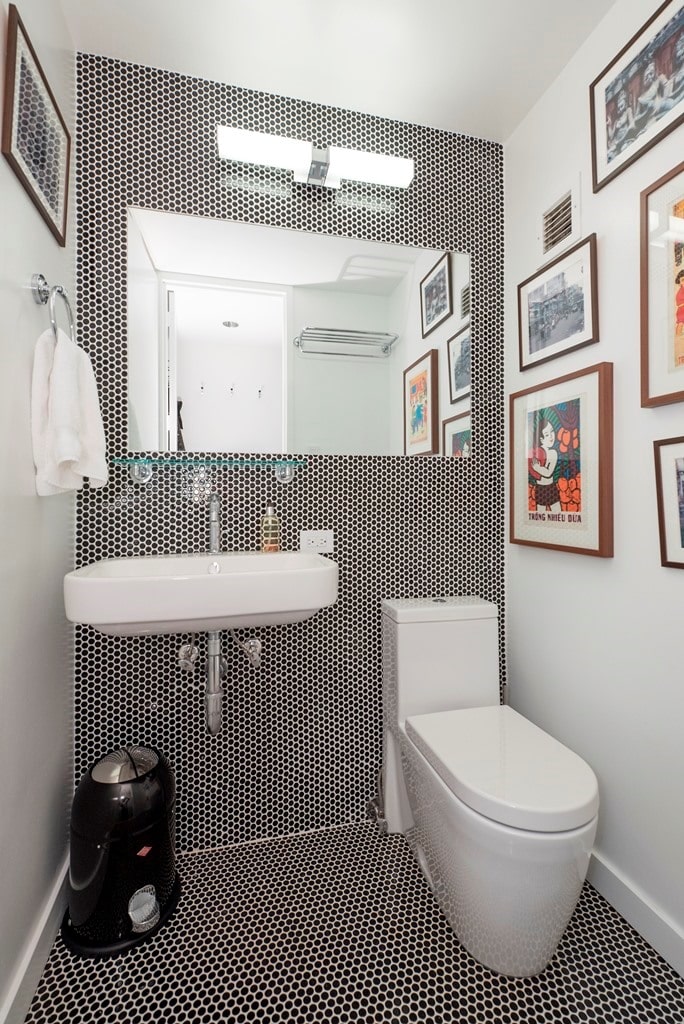 #4: Consider the Perfect Toilet
Picking the perfect toilet for your project is likely not the first thing on your mind, but choosing an appropriate toilet is just as important as any other element in your remodel. Resist the temptation to cut corners in this department. This will help avoid regrets and extra expenses down the line.
The commonplace choice is a two-piece toilet, which has a separate tank and seat. Although the tank and seat are made to fit together, they will have a seam. Down the road, the seam can become a difficult spot for cleaning. Nevertheless, two-piece toilets are cost-effective, as well as simpler to transport and install.
Alternatively, one piece toilets tend to be more lavish and expensive. Similarly prices, styles, and quality vary. One-piece toilets are seamless and provide a contemporary, sophisticated look with one less place for germs to hide.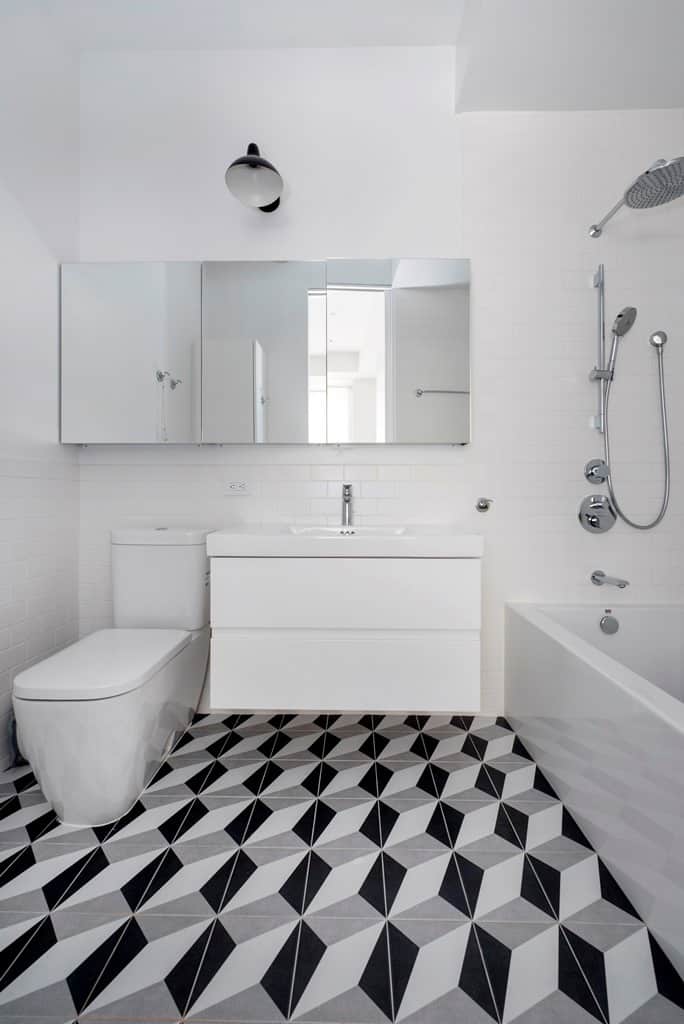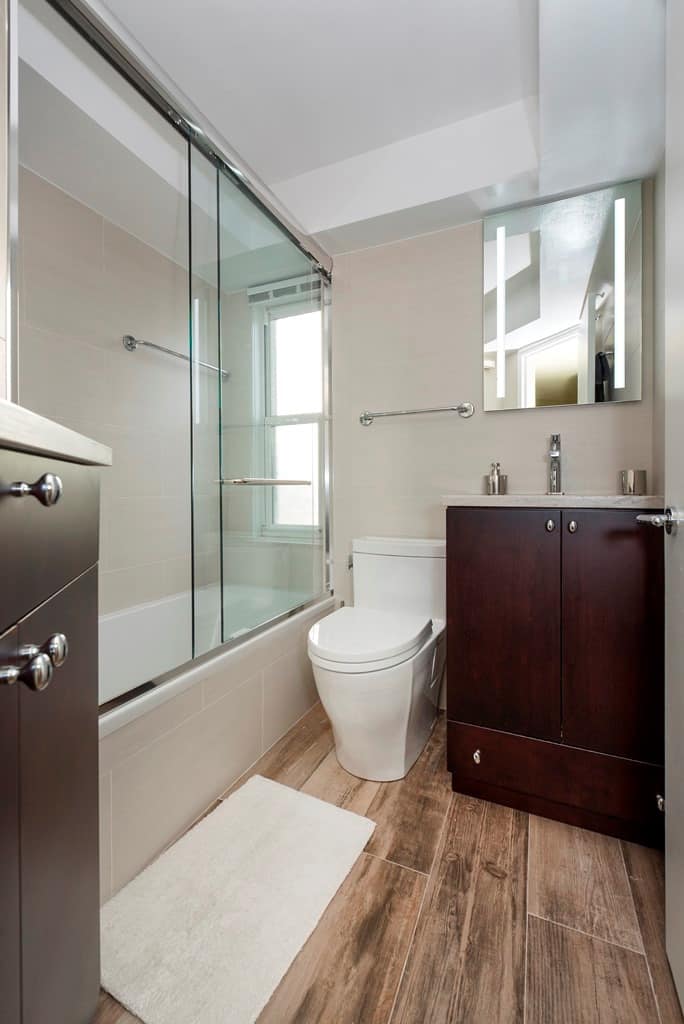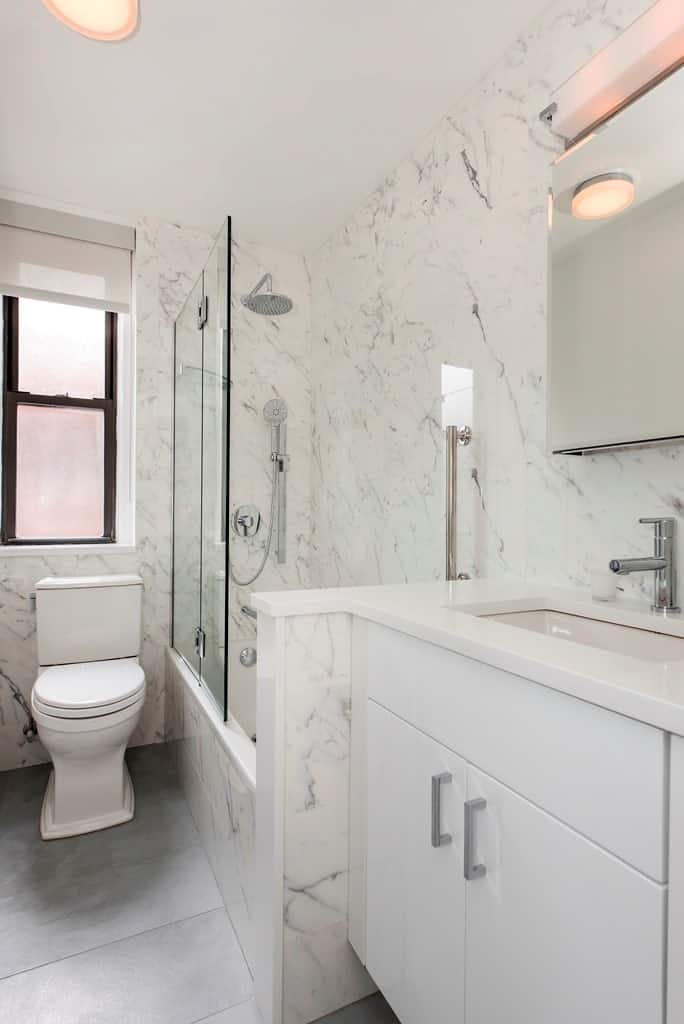 #5: Consider Upgrading Your Bathroom Lighting
Lighting always sets the mood for any space, particularly in the bathroom. When you are designing your bathroom lighting, you will have many options. As you're shopping, you will find size, layout, style, and pricing vary.
The two most common light sources are a sconce or a mounted fixture. However, you have many styles to choose from such as over the mirror lighting, ceiling lights, or hanging lamps. The options the endless, but will all add a new ambiance to your bathroom!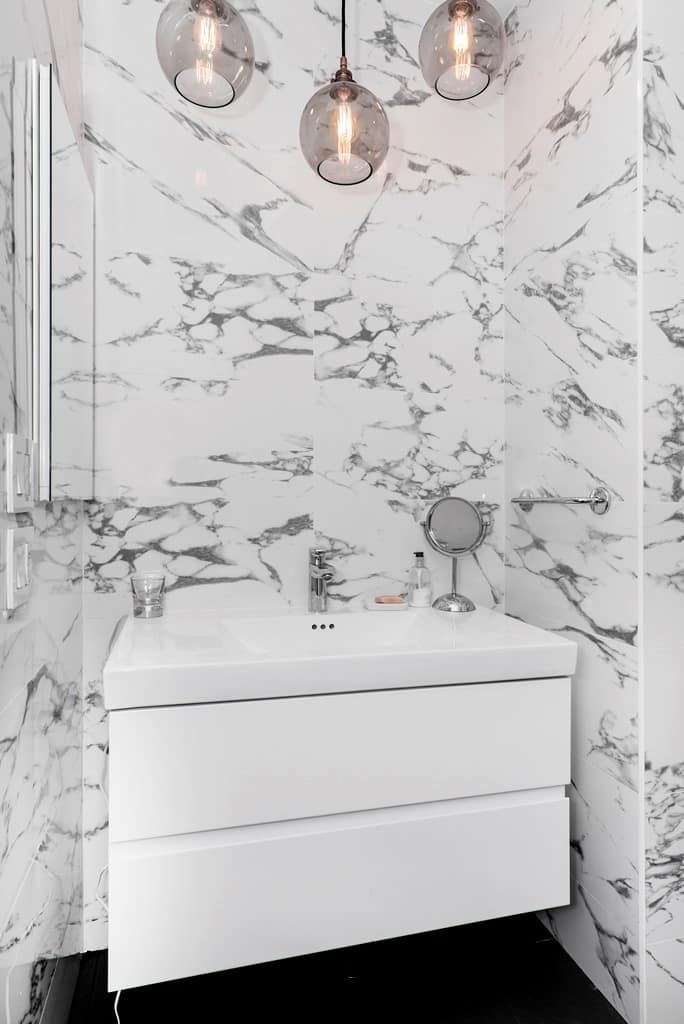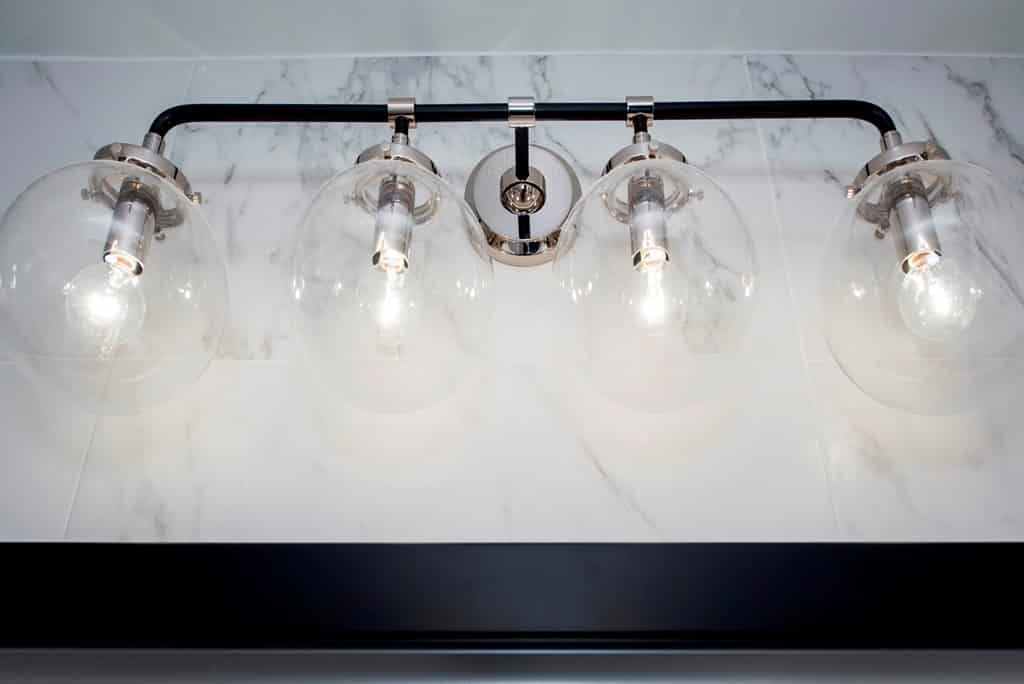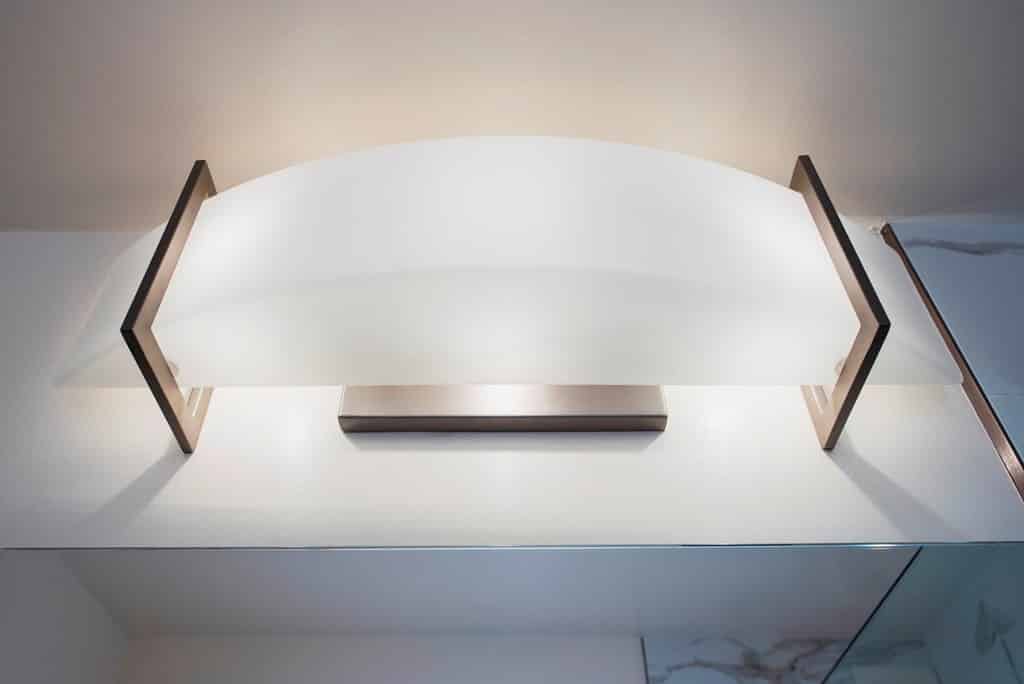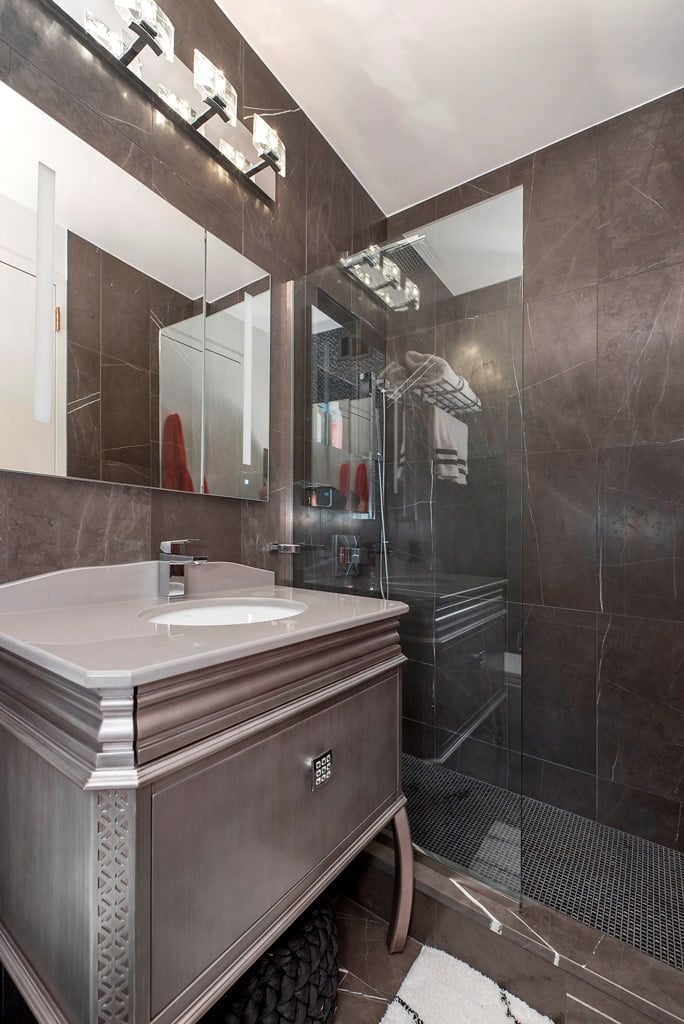 When remodeling your bathroom, you can stay on time and budget, while making a beautiful space. Use our list of things to consider when renovating your bathroom.
. . .
We hope you found this bit of information helpful, inspiring, and motivating toward renovating your kitchen and bathroom.