Home Inspiration
Modern Home Office Design Ideas for Small Spaces – Perfect for Your NYC Apartment
By Tiffany Smolick
January 2, 2023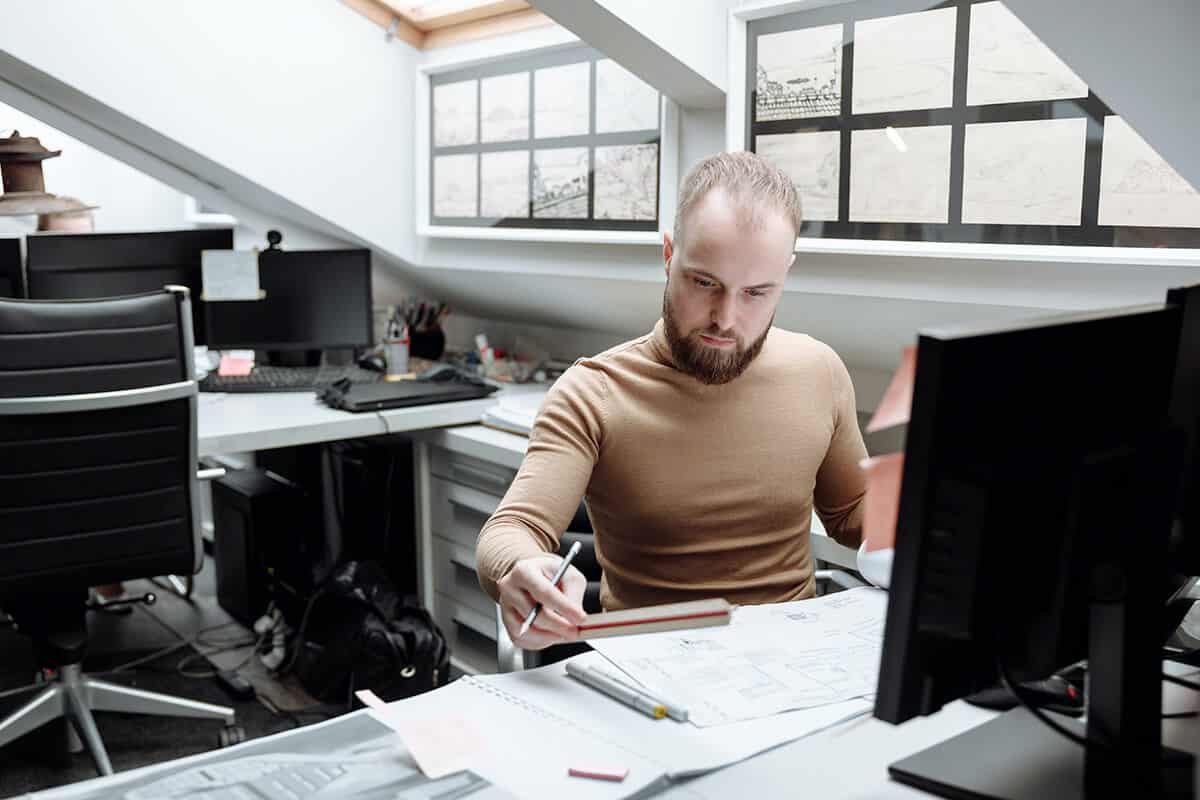 Whether you run your own business or have a remote job – you'll need to create a comfortable environment to work in. A home office should primarily be functional, so it doesn't need to be an extravagant project.
Even if your apartment is 400 square feet, you can create a pleasant working space. In fact, there are many office design ideas you can implement to make your NYC apartment look unique, modern, and inspiring.
Want to know more? Check out our short guide to find a suitable office design idea that will reflect your personality and make you more productive.
Small Modern Home Office Design Ideas
Before you start to transform your room into a functional office, let's go over the basics and cover modern home office design ideas for small spaces.
Besides choosing the location of your home office, you'll also need to consider the furniture. On that note, a solid desk and a cozy chair are a must, in addition to adequate lighting, shelves, and inspirational wall decor.
Furthermore, fashionable remote workers should take advantage of the newest trend called a "cloffice", which entails turning your closet into an office.
To make your own cloffice, remove the closet doors, take measurements, and see if the closet will fit your desk. You can also add floating shelves and decorate the inside with stylish wallpaper. Use light colors to make the space appear larger, and make sure to leave enough space for your chair.
Modern Home Office Ideas for Spare Rooms and Shared Spaces
If you have a spare room, you can transform it into a modern-looking home office. To do this, first, pick a decor style that's most appealing to you.
For example, if you're into traditional designs, you can mount a wooden desk paired with an adjustable ergonomic chair. If you're into retro style, pair a metal desk with a mesh office chair.
To make the most out of a room and create a shared space, you should get a wall-mounted Murphy bed. In addition to saving space, Murphy beds can be used as storage units, and you can place shelves on either side of the bed.
There are two types of Murphy beds – vertical and horizontal. Vertical designs are what we picture to be the "classic" Murphy bed, but horizontal beds are more suitable for smaller rooms with low ceilings.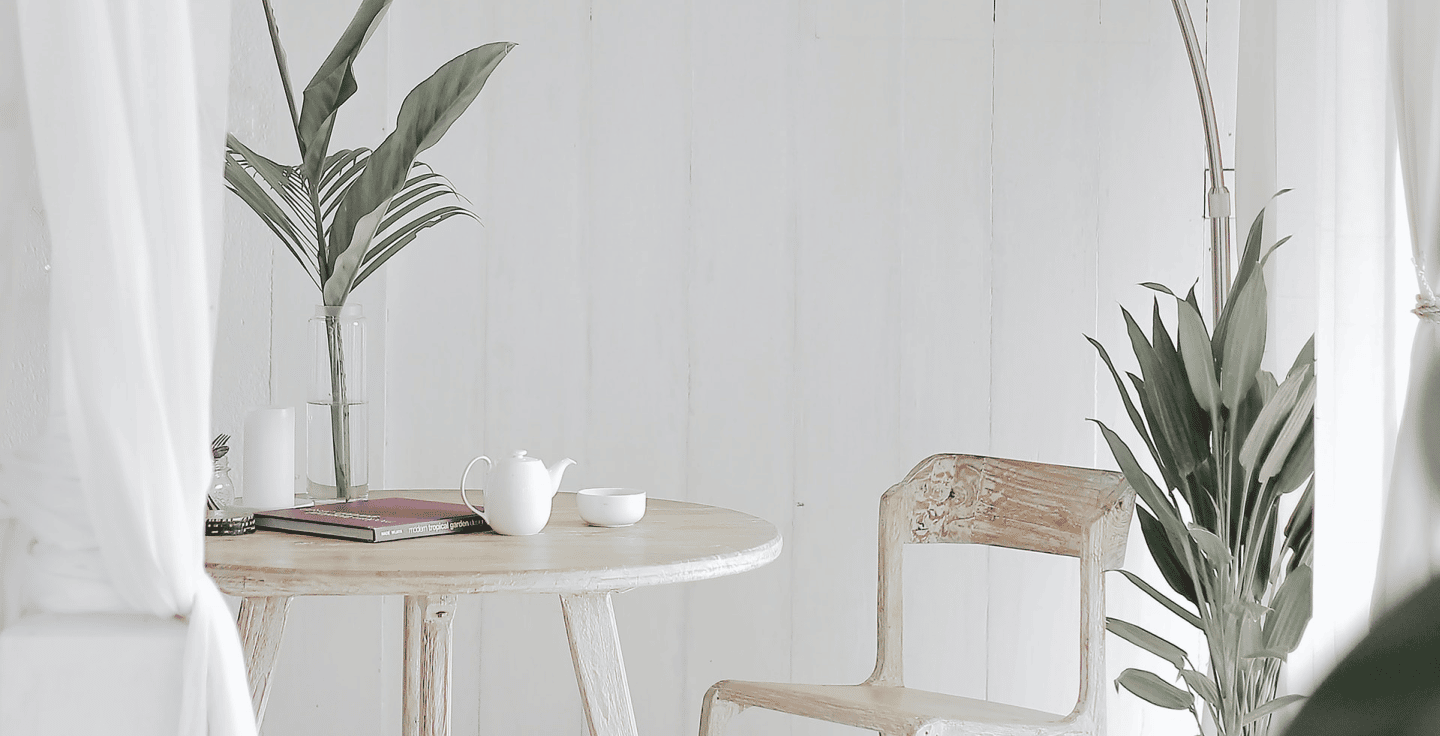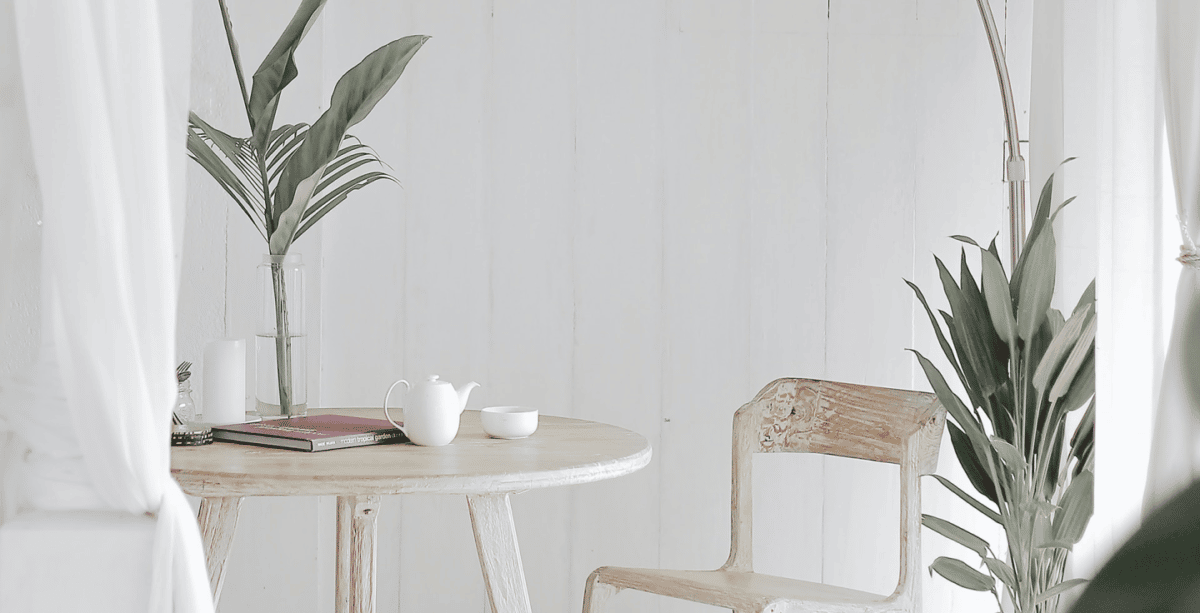 Modern Home Office Ideas for a Dedicated Space
Dedicated spaces allow you more control over your environment. Furthermore, having a separate room intended for an office gives you the freedom to make your own interior design when doing your home renovation.
When it comes to modern designs, you can go with the minimalist look with an emphasis on functionality. This means you should get rid of any extra furniture while keeping the essentials, like your desk, chair, and shelves.
For example, you could use a wooden floating or fold-out desk to add warmth to the room paired with ladder shelves. However, avoid overcrowding your walls and shelves with unnecessary objects.
The primary key is to have everything in your office look organized. This means your desk needs to be clean, so ensure you have enough storage areas. L-shaped desks are the most popular choice for a minimalist office precisely because they offer a lot of space.
You could also go for a monochromatic design, i.e., pick one color palette and stick to it. This way, you'll easily match the furniture with the wall decorations. All you need to do is build layers by combining the main color's hues and shades.
For example, if your primary color is gray, you should use it on your wallpapers. The secondary color, which would be a lighter or darker shade of gray, should be included in your furniture, such as desks, rugs, and chairs. You can also play with the patterns, materials, and textures to add depth.
Modern Home Office Shelving Ideas
Shelves are an important element to keep in mind when setting up your workspace. Since you're dealing with small areas, this is a great way to add storage space and stay organized. Of course, you need to find suitable shelves that will fit the room and the design of your desk.
File Cabinets and Storage Ideas for Modern Home Offices
If you're detail-oriented, you'll probably want file cabinets in your home office. Luckily, modern file cabinets come in different sizes and styles, from vertical and lateral to flat, mobile, and open shelving units. Vertical cabinets take up the least space, while horizontal cabinets come with more drawers.
Keep your file cabinets under the desk or inside a closet to make the most of the space. If you don't have room for cabinets, you can get a modern ottoman that has hidden storage. They also come in various sizes and could be a perfect fit for a cluttered office room.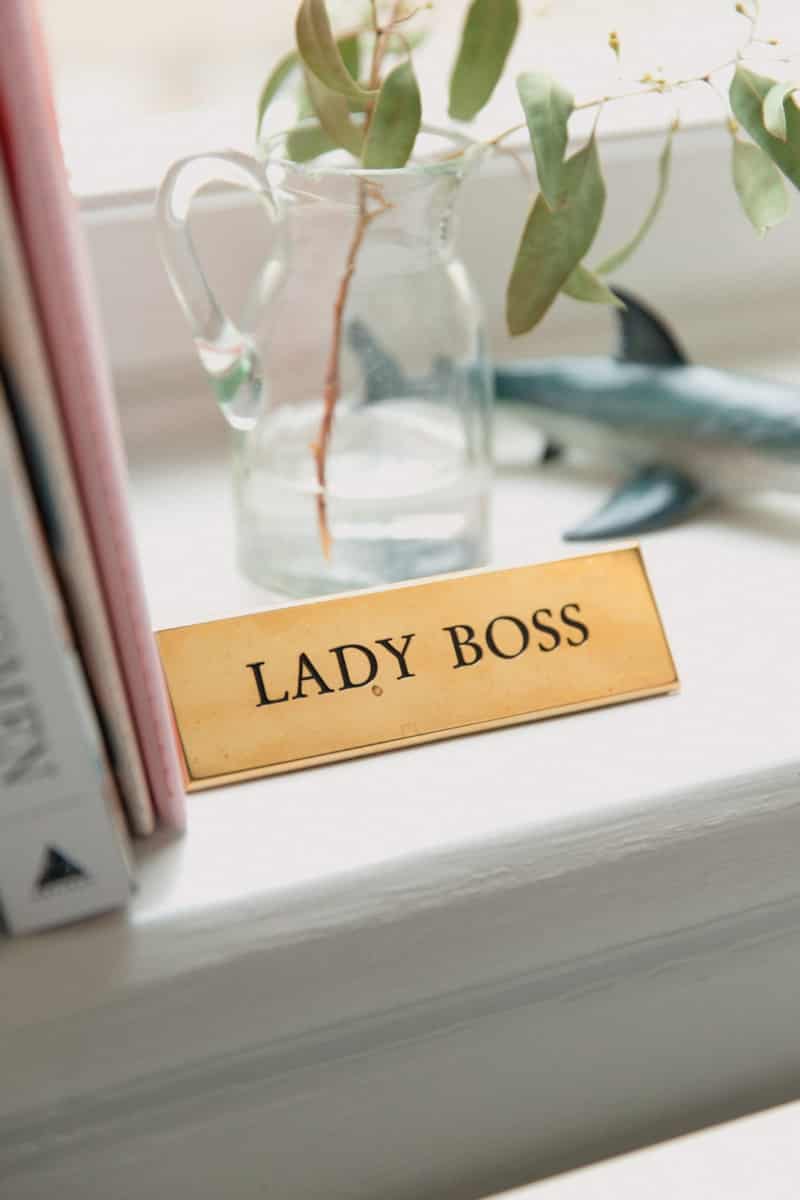 Floating Shelves
Floating shelves are a perfect addition to your small home office since they are mounted into the walls. They can hold 45-50 pounds, so you'll be able to decorate them with artwork, books, and plants.
On that note, if you already have an industrial-style desk, you can combine it with the industrial floating shelves to get a modern-looking interior space.
Storage Cubes
If you want your small office to be unique, you can also make wall-mounted cubes. To do this, combine different sizes and forms to create a unique motif. Organize your office by filling each cube with documents or office supplies.
Ladder Shelves
Modern offices with unique home remodeling often lack traditional filing cabinets. Instead, they have ladder shelves and overhead cabinets. Unlike traditional built-in shelves, ladder shelves are portable and have a simplistic design, meaning you'll be able to incorporate them wherever you see fit.
Desk and Table Lamp Ideas for Modern Home Offices
As you create a home office, remember to incorporate enough light sources to keep the space illuminated and aesthetically pleasing. If you have the option, build your office in a place with plenty of windows. Exposure to natural light will open up the space and make you more productive and satisfied.
However, while natural light is a nice benefit, artificial light sources are a must, especially if you work at night. Desk and table lamps are a good choice since they are small and portable. They also come in different designs and colors.
If you have a grayish desk, you can get a lamp in pale gold color to make its lines and corners appear softer. Or you can get a table lamp with an industrial metal frame or an elegant desk lamp that allows you to change the intensity of the light.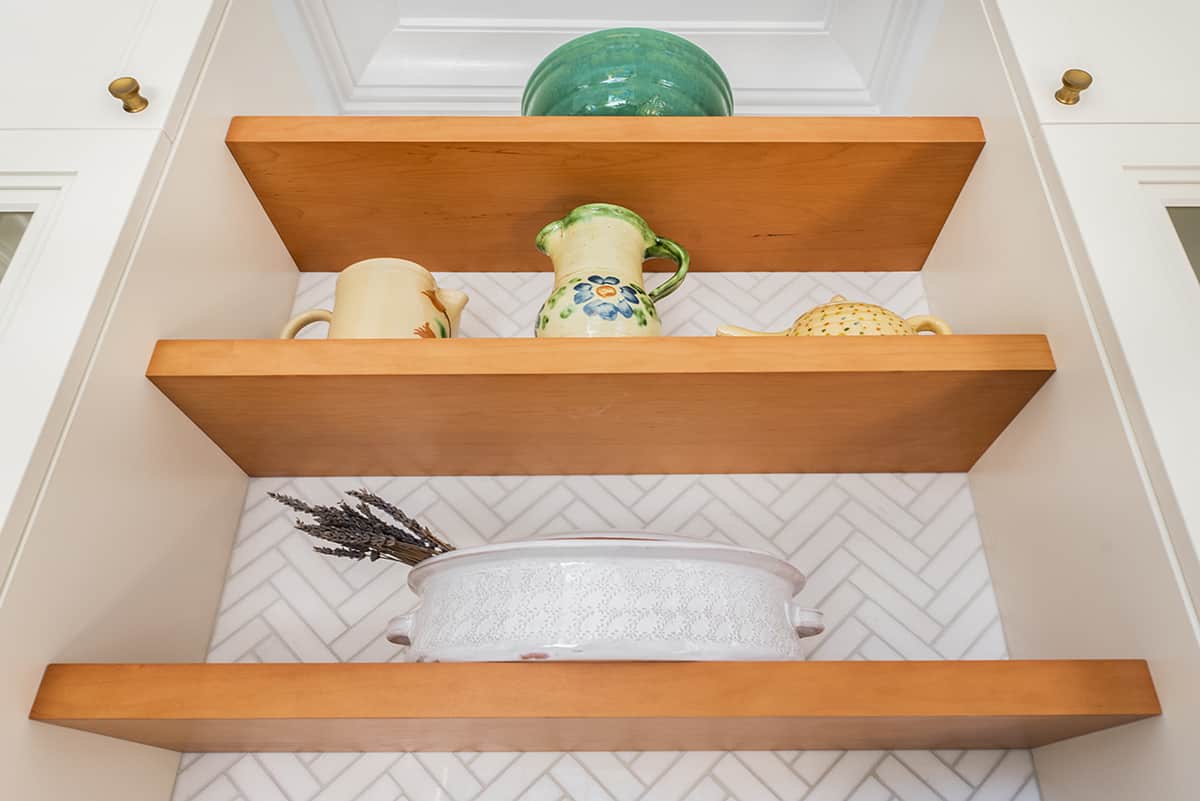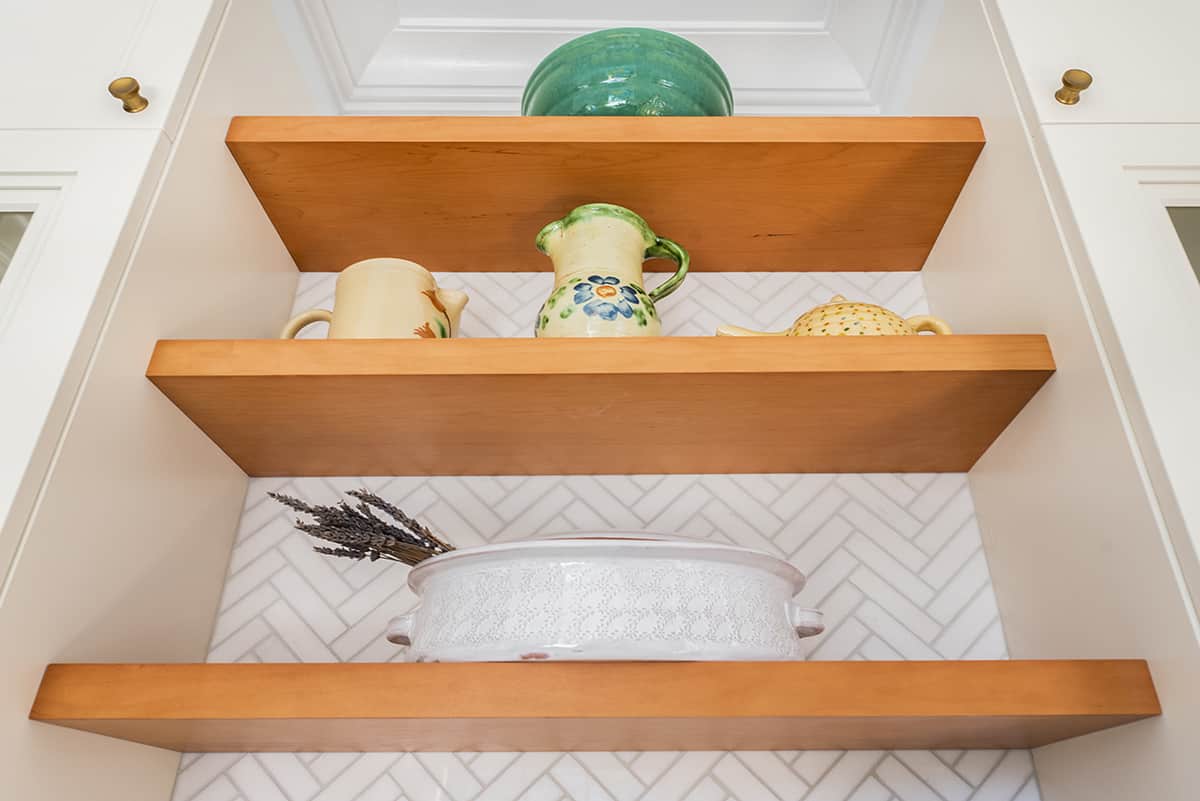 Modern Desk Ideas
To choose the appropriate desk, first, take measurements of your room. This way, you'll know how much space you're working with, what dimensions are adequate, and the type of desk you can fit in.
For a small office space, you'll typically want to look at compact designs. Depending on your needs, you can get different types of desks that will take up very little space while being stylish and functional.
Floating Desks
Floating desks are ideal for small rooms since they are mounted into the walls, which means you'll get extra space for knickknacks and other decorations. What's more, they are portable and easy to set up, so you can move your office desk from one room to another if needed.
You can get a hanging desk that's big enough for your laptop or a fold-away floating desk, which is usually a bit larger.
Murphy Desks
You should opt for Murphy desks if you're working in extremely small spaces but need a somewhat spacious work area that will fit more than your laptop. Once the desk is mounted to the wall, you simply open it and start working.
The biggest advantage of having a Murphy desk is that you can fold it away when you're done and free up the space again. Plus, they come in various styles, from industrial to minimalist and traditional.
Corner Desks
Corner desks will fit any small space like a glove due to their clever design. Namely, you can get two types of corner desks: an L-shape desk and a triangular desk.
Since these types of desks are mounted into the corners of the room, they'll take up a small fraction of the area and generally be out of the way. This provides extra space for any additional furniture you might want to have.
Folding Desks
Folding desks are suitable for people with tiny rooms since they can be folded and unfolded as needed. They are also lightweight and easy to assemble and transport. Unlike a Murphy desk, these aren't mounted to the wall, so you can set them up wherever you'd like.
Folding tables come in different shapes and sizes. They can be rectangular, round, or square, and their dimensions usually range from 24 to 62 inches. To free up more space, get a folding chair to go with the desk.
Sleek Seating Ideas for Modern Home Offices
When it comes to choosing the right desk chair for your home office, go for ergonomic stools or mesh office chairs. They come in different sizes and designs, and they are lightweight. More importantly, ergonomic chairs are adjustable, which means they will support your posture.
If you have a small desk, choose a chair with no armrests or one with flip-up armrests. You should also look for chairs with a gliding mechanism, an adjustable seat height, and wheels.
Popular choices of modern office chairs, besides ergonomic and mesh chairs, include executive, drafting, conference, and active sitting chairs.
Wall Decor Ideas
The wall art will be the most eye-catching detail in your office area, so make sure to fill all the empty spaces with things like framed photos or paintings. You can also use mosaic tiles, mirrors (they'll make your room appear larger), and patterned wallpapers.
Many people go with a minimalist design to be more productive. For this, use sleek, modern furniture, and get wallpapers in one color, preferably white.
On the other hand, if you want to boost your creativity, use eclectic furniture, wallpapers with bright colors, and large wall art. To make your workspace more elegant, put a copper, gold, or silver sculpture to emphasize the tone of the office.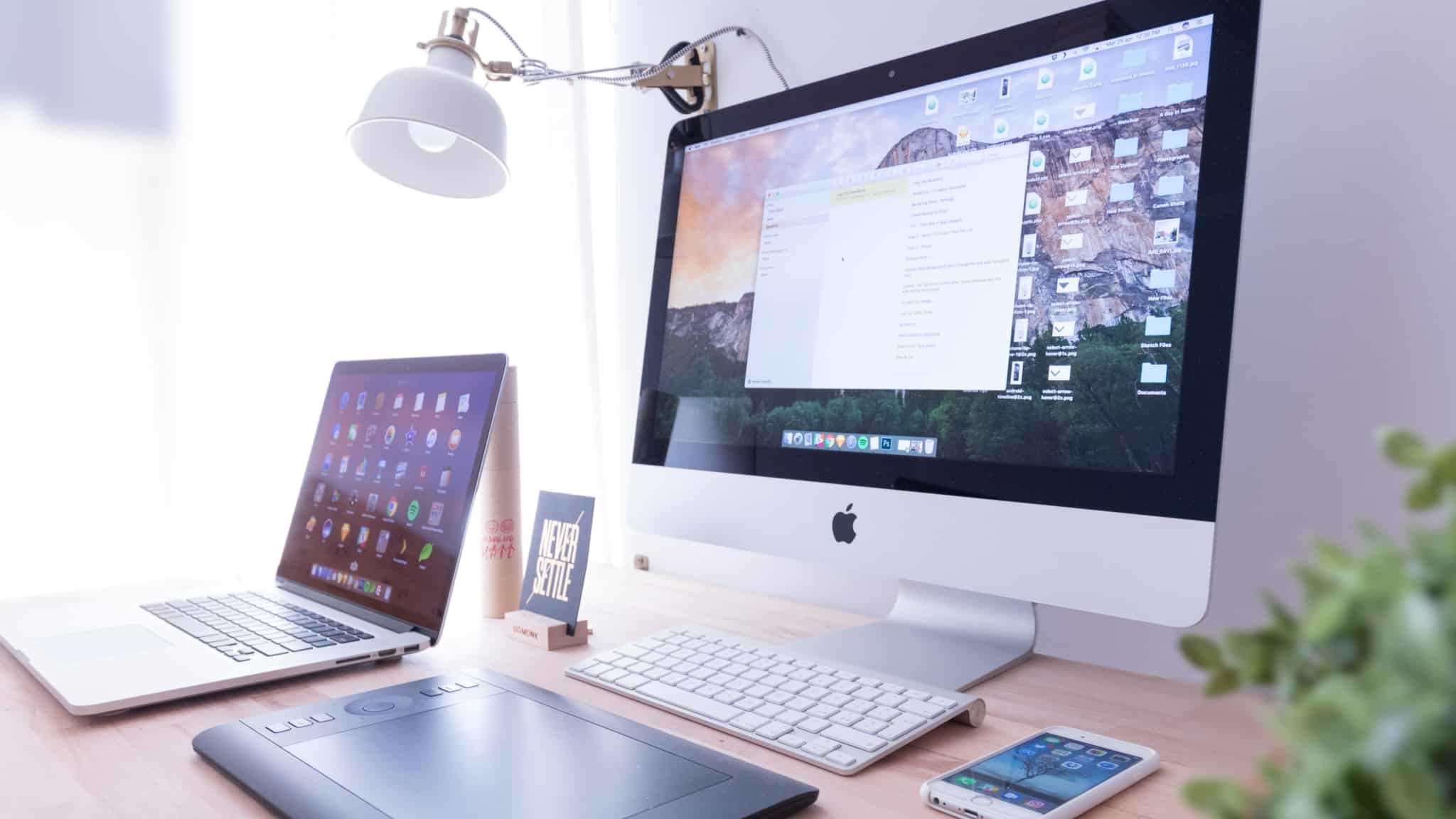 FAQs
How Can I Make My Small Modern Office Look Bigger?
You can try a few tricks to make your home office appear larger. First of all, find a way to arrange the office furniture to get as much free space as possible. This means you should use vertical file cabinets and ladder shelves in addition to Murphy or folding desks.
Next, use chairs with a mesh back. This will create an illusion that your room is larger than it actually is. Additionally, using bright colors on your walls, like beige or white, as well as mirrors, will also make your room appear larger.
Who Can Help Me Design My Home Office?
If you're feeling creative, you could take advantage of online office design tools, which will allow you to construct layouts and experiment with different ideas. However, to get help building on an initial concept, you should work with a professional interior designer.
An interior designer can do all the planning or work alongside you to figure out the details and logistics of your project. The MyHome team is made up of many experts that assist with remodeling.
Matching with an in-house designer is one of the first steps to creating an office space, as you need to have a clear vision before you start any work. Our experts can guide you through different styles and show you how to incorporate them while staying in-budget.
What Is Your Number 1 Tip for a Small and Modern Home Office?
Our number one tip is to be practical when it comes to designing a small home office. In other words, less is more. This means you should eliminate clutter and focus on filling the space with a couple of larger objects.
For example, have one large vertical file cabinet for your paperwork, or get floating shelves to keep the small objects off your working desk. Furthermore, cover your cords and wires, and organize your papers by type.
That said, besides being practical, you also need to feel comfortable in your office and create a stylish place that will motivate you to be more productive. If you need help doing this, want an expert opinion, or simply need inspiration, contact the MyHome team and let us create the perfect home office in your NYC apartment!