Home Inspiration
What is Hygge Decor? The Complete Guide
By Tiffany Smolick
November 22, 2022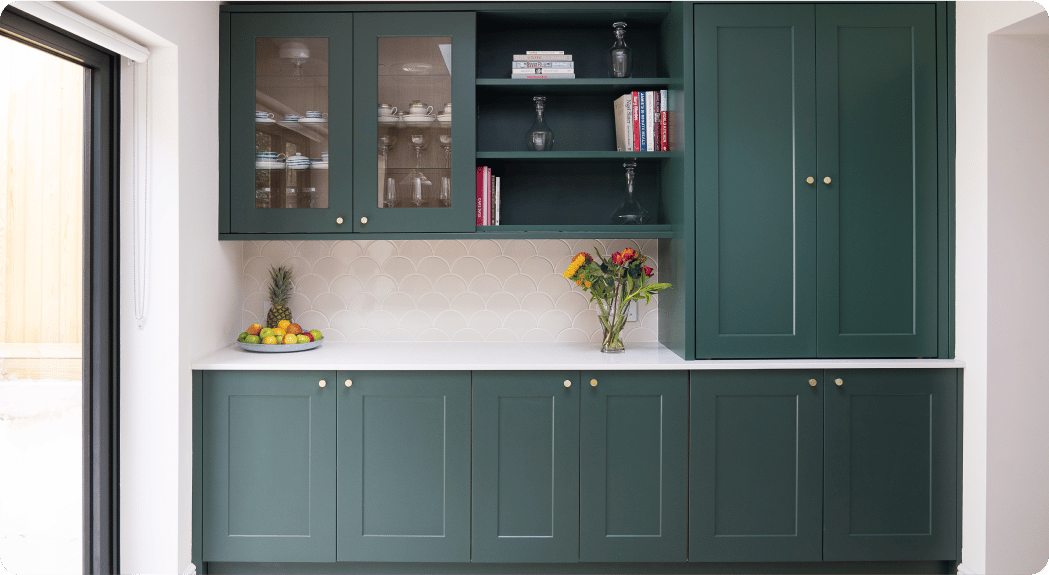 Homes today are more than just a place where we eat, sleep, and spend only a portion of our time. People want their living quarters to be a calming and comforting haven they enjoy.
In recent years we've seen the rise of a design trend that focuses on invoking those feelings of serenity and coziness. This is hygge – a style, concept, and all-around lifestyle that first established itself as a part of Danish culture but is now becoming a world phenomenon.
Although this idea is gaining traction by the day, many still need help understanding what hygge means and how to put it into practice. But MyHome US believes everyone should have the home of their dreams, and with our experience, we help clients decorate in the style they personally want. That's why we've compiled a guide to hygge decor with tips on implementing this style into your home.
Benefits of Hygge
In recent years, we have drastically changed the way we interact with our environment. Now more than ever, people embrace design choices that radiate comfort and coziness – anything that can make their living quarters more welcoming.
Meik Wiking introduced a lot of new people to hygge in the New York Times bestseller "The Little Book of Hygge". He famously credits this concept as the reason Denmark consistently ranks as one of the happiest countries in the world.
Of course, hygge decor is beautiful, but it can also promote our well-being, seep from our living room into our life, and improve our mental state. Large cities like New York are great places to live, but the fast-paced streets easily leave people feeling overwhelmed.
Some minor design choices like light color palettes, parquette flooring, and more greenery can encourage positive emotions and drastically improve our moods. After all, embracing hygge decor can be the first step to accepting the mindset that makes the Danes so happy.
What Is Hygge Decor?
No matter who you ask, you may have difficulty pinpointing an exact answer to the question, "What is hygge decor?".
One can describe this style in a multitude of ways, however, it may be difficult to capture its exact essence. Hygge is warming yourself by a fireplace on a cold winter night. It's sipping a hot cup of tea on a chilly day or curling up to read a book on a rainy afternoon.
Although it's often associated with winter or fall, the hygge style works year-round and in any place. So, you can incorporate the style whether you're in Copenhagen, NYC, or anywhere else.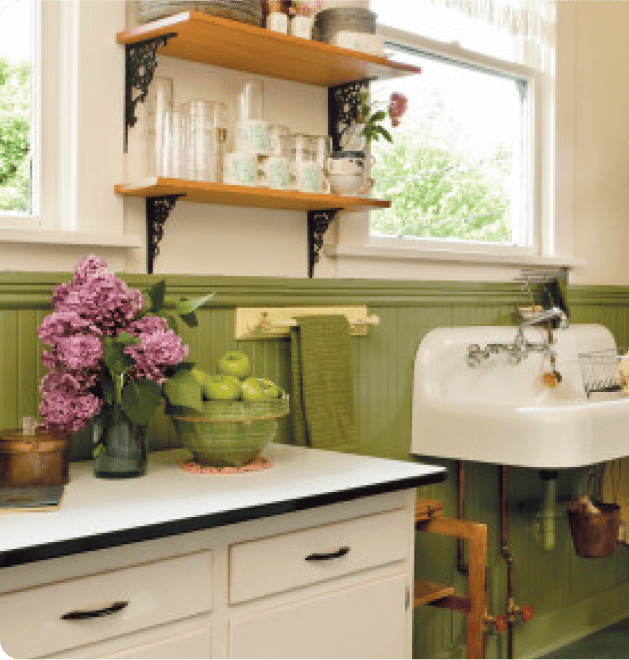 Where Did Hygge Originate?
Hygge is a Danish and Norwegian word that describes a certain psychological state and has recently become a well-known interior design style. The word originates from Old Norse, and there are a few theories as to where exactly it comes from, including the words hyggja (to think) and hug (mental life, consciousness).
The term hygge first appeared in 19th-century writings, and in the late 20th century, it evolved into a cornerstone of Danish culture. The concept became the next big design trend in America in 2017 following the release of Meik Wiking's book.
How Do You Pronounce Hygge?
Hygge is pronounced "hoo-gah" and is often translated as "coziness", "giving comfort", or " a feeling of conviviality" in English, although none fully capture the meaning.
What Is a Hygge Lifestyle?
The main way people translate hygge is as "coziness", but it means much more than that. It refers to both the comfort of your body and soul. Hygge inspires people to embrace simple things that bring them joy.
This can help you to be more present at the moment, avoid annoyances, and become happier by embracing the small pleasures of day-to-day life.
Hygge Decor Tips for Your Home
If you want to make your house more cozy and comfortable, you should definitely consider hygge. If you're unsure where to start, check out the following tips on incorporating it into your interior design.
Stick to a Neutral Color Scheme
Designing a room starts with selecting the color scheme. You want to avoid anything too overwhelming or "loud" – simplicity is key when it comes to the hygge style.
Use neutral and light colors for the walls and decor of the house. Beige, ivory, light grays, and different shades of white are all great choices. When you're selecting paint, pay attention to the exact hues and underlying tones.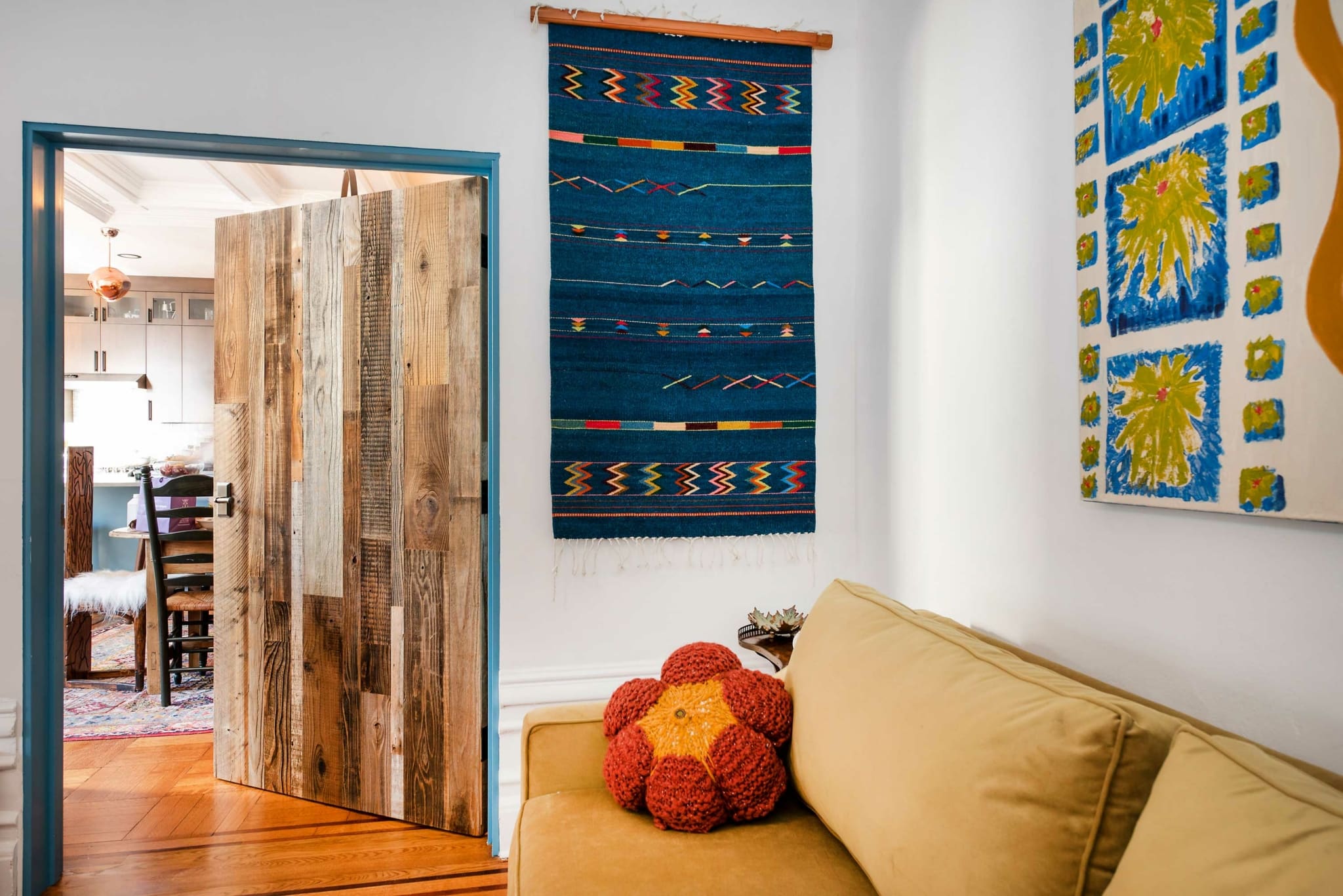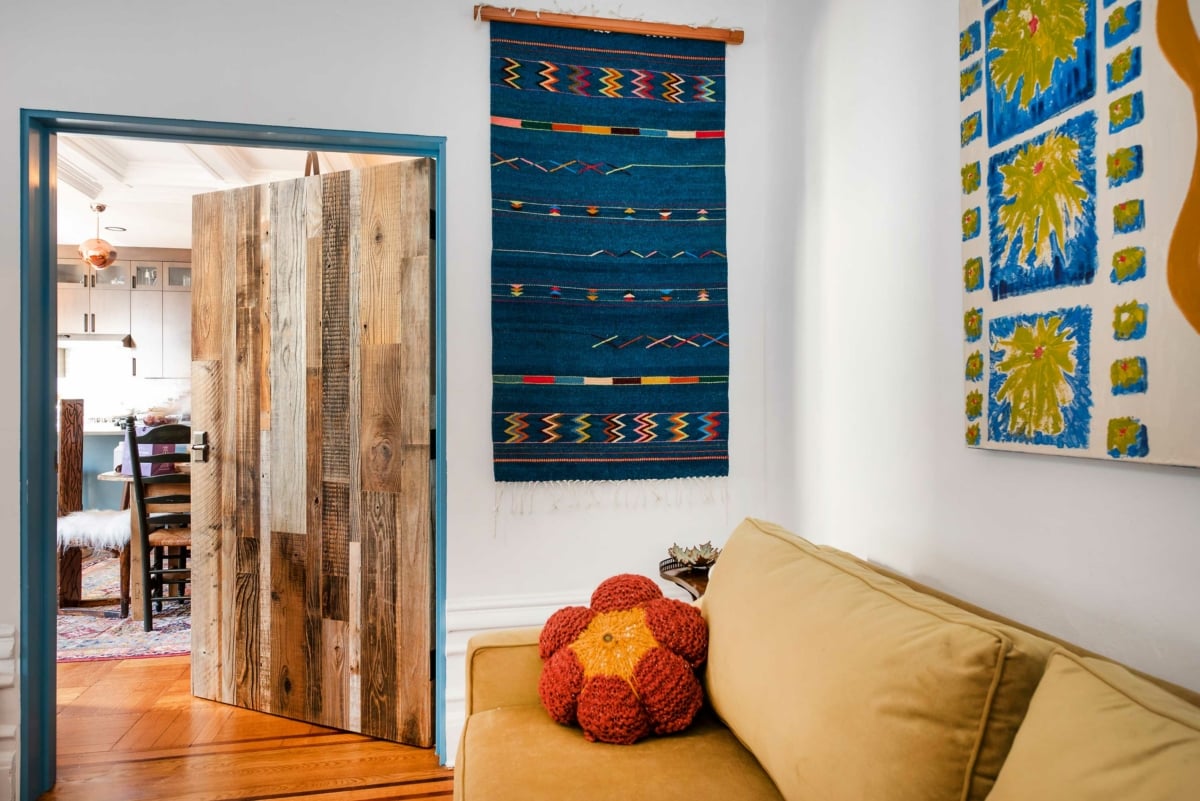 Create a Comfortable Atmosphere
Include soft cushions, fluffy pillows, and blankets on the couch, armchair, window bench, and bed. Use any place where you could possibly snuggle up to create a nook for that exact purpose. Even New Yorkers who always seem to be in a rush like to have the perfect place to relax when they make it home.
Use organic textures, like linen and cotton, that allow air to flow and are naturally breathable. You may also include a few knits throw blankets for additional warmth on particularly cool evenings.
Decorate With Candles
A candlelit environment is usually reminiscent of romance or relaxation, which are both great associations to have. Choose candles that match the color scheme and may serve as decorations that you can also light up to create a warm atmosphere. However, just as you should avoid imposing colors, you'll also want to stay away from candles that emit a strong fragrance.
Light up the Area With Twinkly Lights
Twinkly lights add a gentle glow and make an area feel festive while still looking simple and sophisticated. You can place these in your bedroom, over the fireplace, or anywhere you'd like. The lights can be a very charming addition to the patio, where they'll be more visible if you have a nighttime gathering.
When you're buying lights, check that they come in a fitting color. Avoid bright, multicolored, and intense lights that will offset the atmosphere. Instead, opt for neutral colors that will promote calm and relaxation.
Coffee/Tea/ Hot Cocoa Station
A great hygge addition to your kitchen is a small section dedicated to your favorite warm beverage. This little area can inspire you to make your coffee, tea, or hot chocolate regularly and will help you enjoy the creation process almost as much as the drinking.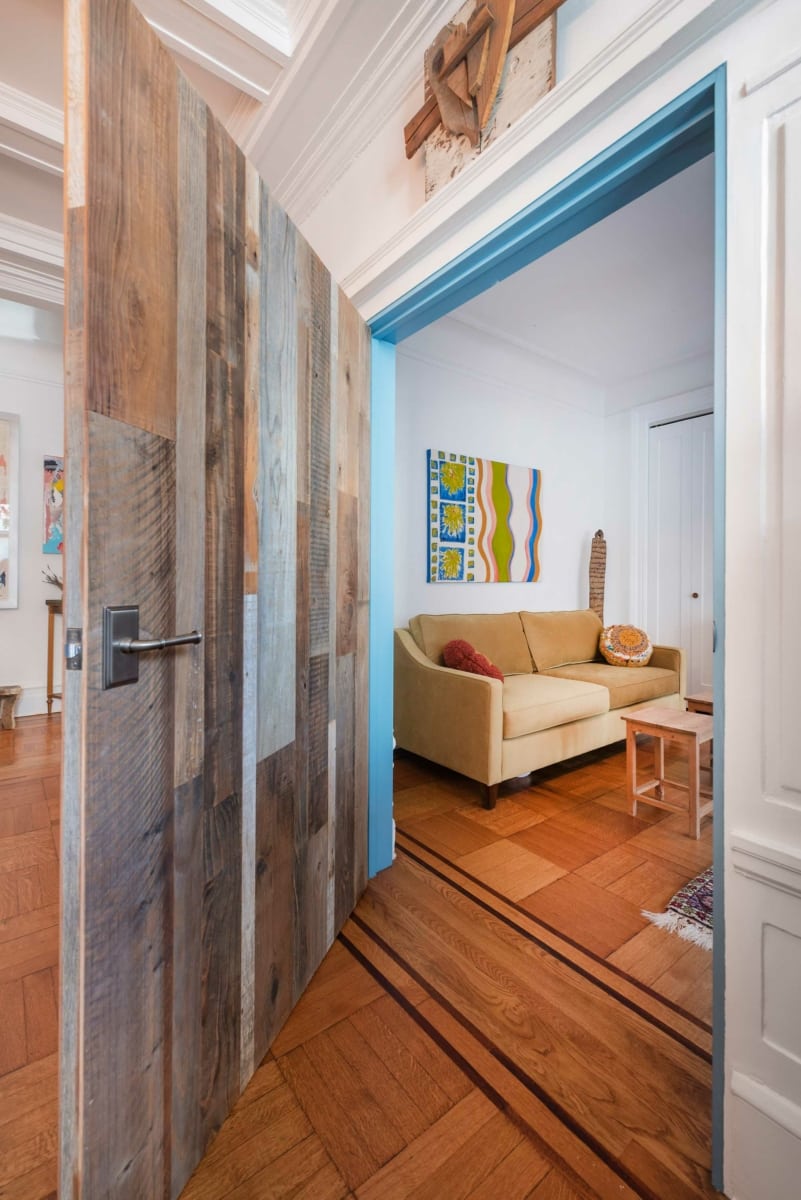 Make a fire
The hygge style loves items that radiate warmth, and the fireplace does just that, quite literally. From the soft light to the warm flames, a fireplace can offer a sense of coziness that's impossible to replicate.
Not all homes have a fireplace, but it can be a great hygge element. Huddling around the fire is a perfect way to spend quality time with friends or family and appreciate all you have in life.
Home Hygge Centerpieces for Your Table
Centerpieces shouldn't be too large or tall. Time at the dinner table means the time you spend enjoying good food and good company – you want something that will add to that, not distract. Use centerpieces that display seasonal fruits and nuts that you can help yourself to, flowers that breathe life into the room, or candleholders that enhance the setting when lit.
Hygge Home Accessories – Welcome Mat
The welcome mat is the likely first decorative piece you see when you arrive home, as it greets you and invites you inside. Therefore, this piece should signal that you're entering a calm environment and you need to leave behind all the stress and annoyances of the day.
A welcome mat is also a great seasonal decoration. They're small, inexpensive, and easy to store and alternate. You can use a different mat every now and then to signal a new season or a holiday.
Add Texture
Hygge is simplistic and minimalistic in many ways. We usually think of smooth surfaces when we picture this, but textured materials are the ideal way to spruce up a design and add some variety and depth.
Since the whole point of hygge décor is to surround yourself with coziness and warmth, we like incorporating a range of soft textures. Top the sofa with cushy throw pillows, and use a soft rug in neutral colors to anchor the room.
Another essential component of hygge settings is the emphasis and appreciation of nature. Decorate your home with natural-inspired materials, such as leafy houseplants or warm-toned wood paneling. Lush, vibrant green foliage gives a beautiful touch, purifies the air, and reduces tension.
Create a Spa-Style Bathroom
Your bathroom should offer a peaceful and spa-like experience, no matter if you're getting ready for the day or unwinding after work. Hygge decor can help you create a magnificent bathroom even if you live in a small New York apartment and have limited space to work with.
To create a hygge bathroom, avoid clutter and make sure you maintain a clean environment. Use sleek materials, open the space up with glass shower doors and mirrors, and invest in soft robes and towels.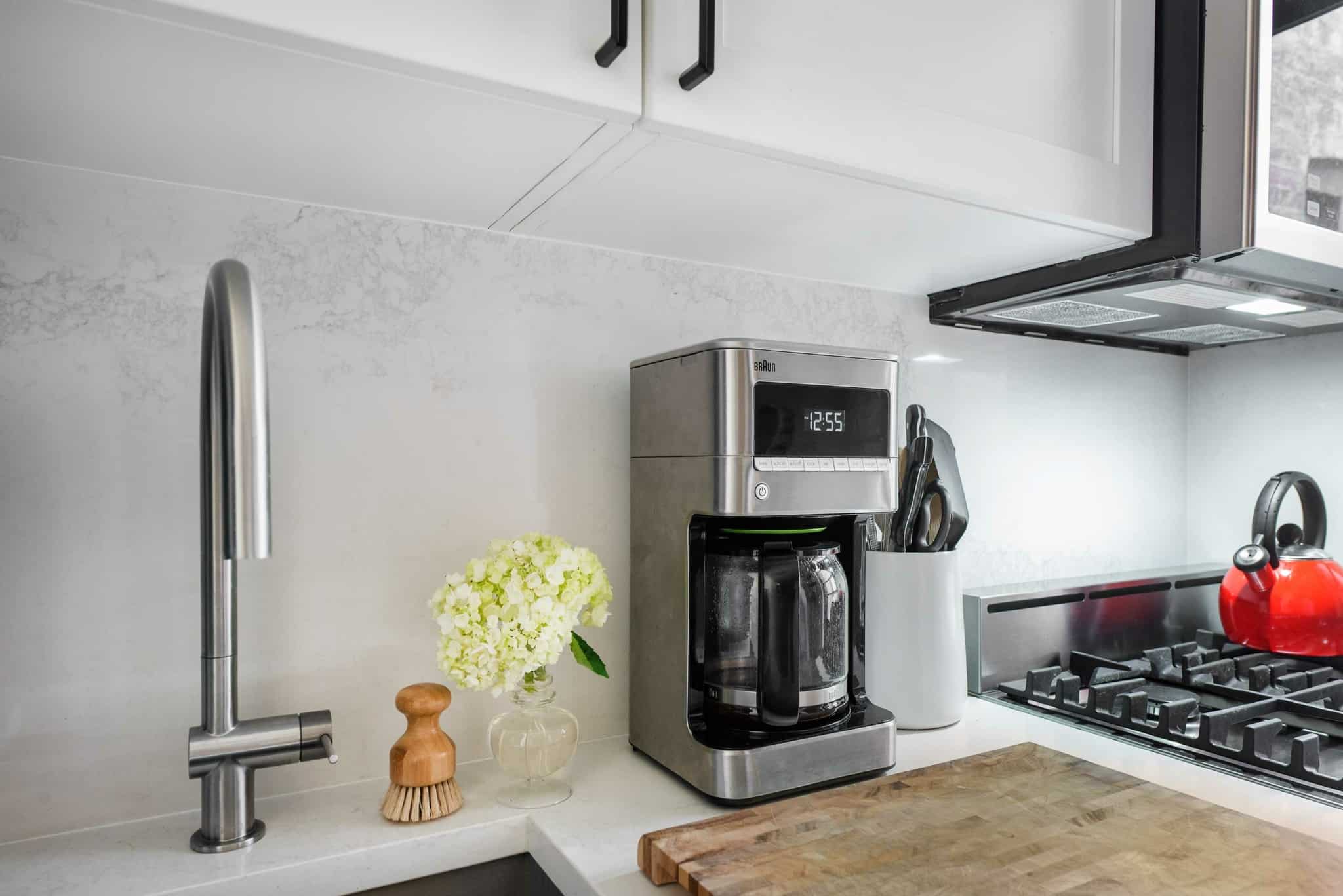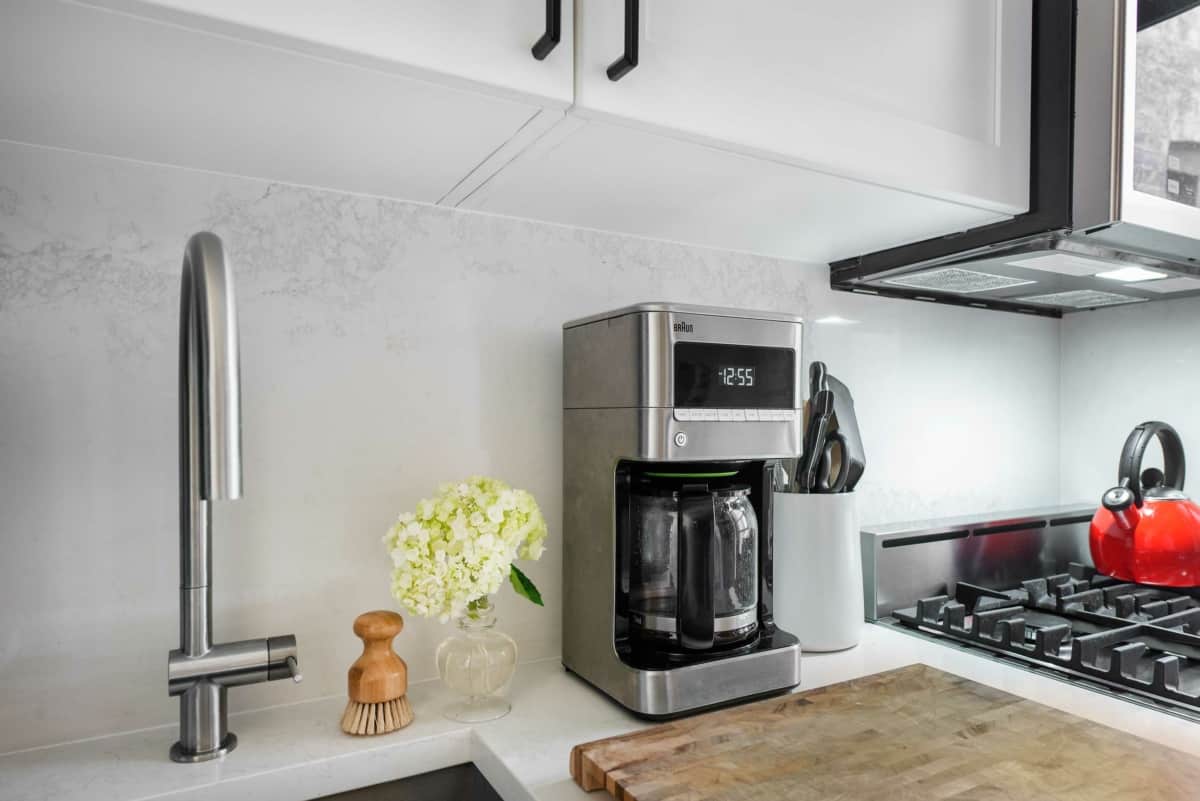 Hygge Decor Do's and Don'ts
The hygge decor is a great way to style your place, and this aesthetic change can also offer a new perspective. So, let's have a quick rundown of all the tips we've shared in this article. If you aim to incorporate hygge decor, don't:
Use bright or vibrant colors
Limit seating areas
Use bulky or harsh lighting
Use strong fragrances
Look at items only for their functionality
Use overwhelming textures
Instead, you should:
Stick to neutrals like soft creams, grays, browns, and shades of white;
Have a comfortable seating area with plenty of pillows, blankets, and comforters;
Stick to delicate lights that emit a soft glow;
Enjoy natural homey smells like burning firewood;
Make sure spaces are both functional and relaxing;
Stick to natural materials;
Danish people, despite their preference for minimalism, believe every piece of furniture should have a tale to tell. Avoid useless or frivolous goods, and proudly show off your collectibles and memories.
If you're ready for a new style, grab a cup of your preferred tea, indulge in a slice of decadent cake, and curl up under a cozy blanket to properly prepare for your hygge remodel. To make the whole process more relaxing, you can employ the help of MyHome US.
Visit our site and Manhattan showroom to get inspired and consult with experts on how to implement the hygge style into your renovation. Visit our page for more information and a cost estimate whenever you're ready to start your next remodeling project!