Tips
Can Your Kitchen Handle The Holidays?
By Danielle Miller
15 November 2013
2minutes
In just under a couple of weeks, kitchens everywhere will be filled to the crown molding with frenzied Thanksgiving activities and feasts. So, today we ask: is YOUR kitchen ready for all the action?
For starters, how big is your oven?
If it's anything like this one, you'll save loads of time cooking that turkey, baking the pumpkin pies and bread pudding all at the same time. Hopefully, it's energy efficient as well, so you can be thankful for the lower energy bill.
How about your kitchen in general?
The ideal space will accommodate the turkey, candied yams, Aunt Ethel's jello dish, the pies, mac-n-cheese and all your guests moving about for seconds and thirds. This can be achieved in any sized space with the right amount of determination.

What are you going to do with all the leftovers?
There's a good chance you'll be left with a lot of leftovers … and gravy. Where are you going to store it all? Having an adequately sized refrigerator can help address this situation.
Whatever your kitchen/dining space, the important thing is to be thankful to have the ability to share it with friends and family.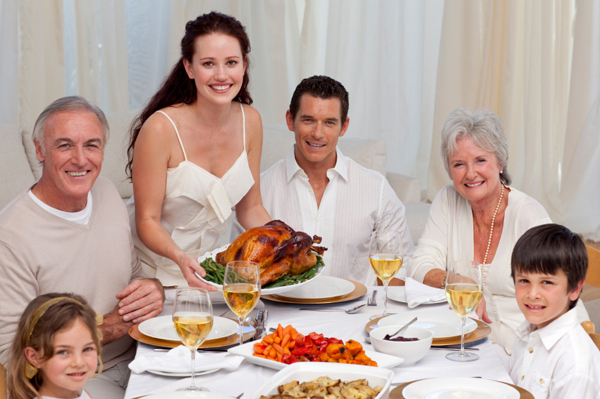 photo
Share some of your favorite holiday stories below.