Contemporary Design Tips for your Manhattan Home
We've all seen the social media posts about staying present and being in the moment. Did you know that pretty much sums up the meaning of Contemporary design?  Webster's Dictionary defines contemporary as, "marked by characteristics of the present period."
Many people use modern and contemporary together when describing how they want their space to look.
Modern actually refers to design elements from the mid-1900s.

Contemporary design is much more current and ever-changing.
In Ten years from now, contemporary design will look a lot different than it does today. It is organic and ever-changing, and heavily influenced by the materials and items available at the time.
Are you considering incorporating some contemporary designs in your next remodeling project? If so what will you need to make your space feel contemporary? The following are a few design tips that can bring your next renovation to life. 
Contemporary Design Tips for your Manhattan Home
Today, contemporary elements that influence the design scene are:
neutral masculine color palettes,

sleek clean lines,

colorful or over-sized artwork,

color blocking,

clever storage pieces,

the color Black,

layering fabrics and

patterns.  
Some examples of contemporary pieces are low simple sofas, unexpected storage solutions in walls or furniture and classic or geometric patterns on furniture or walls. If you have contemporary taste, you like what you like right now, regardless of references to the past.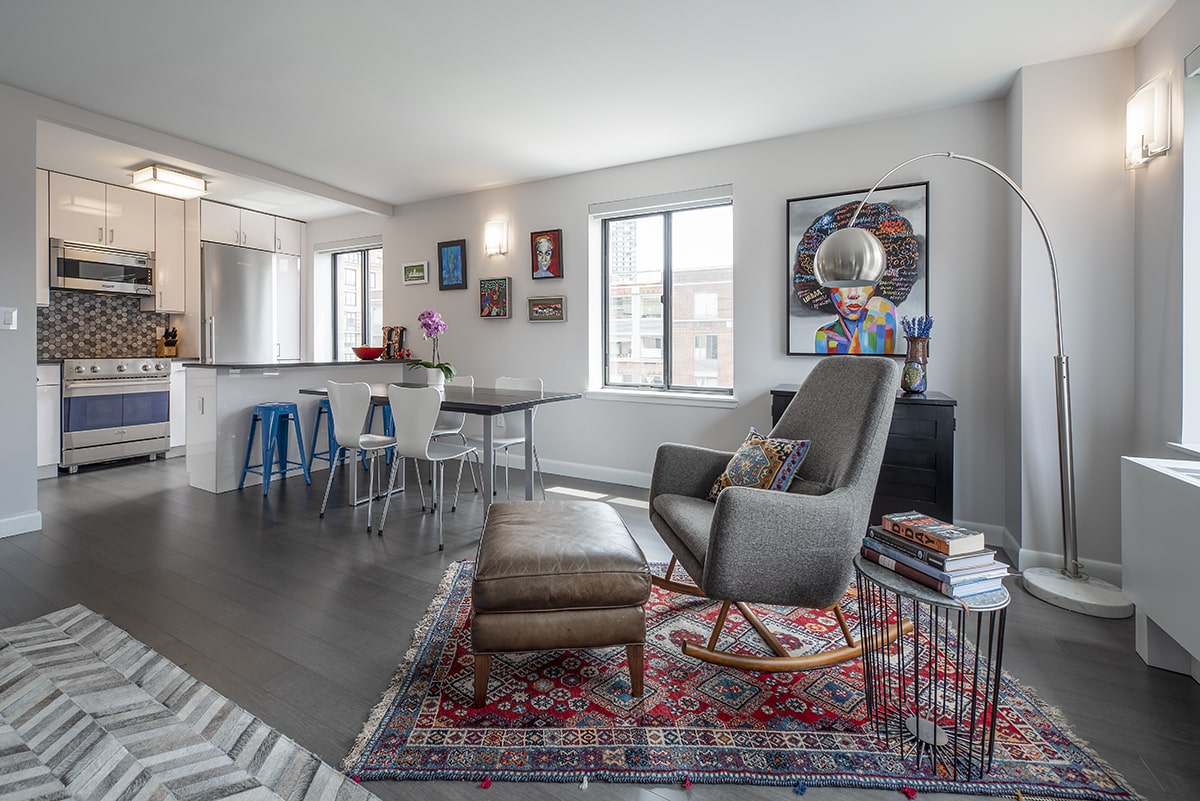 Yes, you can even reupholster that wingback chair in a cool grey fabric, drop it next to a mid-century modern sofa with simple blonde wood accent tables and you will be well on your way to a 21st-century contemporary living space.
Which Styles Will Influence Your Design?
If you are opting for a contemporary feel with your renovation, first you must decide which style you want to influence your design. Modern, Traditional, Pre-War etc…
A space of any given style can incorporate contemporary elements. Shaker style kitchen cabinetry will pair nicely with a concrete countertop or dark grey floor tiles. You can also take a heavily wooded kitchen, which rich grey stained wood grain cabinetry and pair it up with a sleek white countertop and geometric backsplash.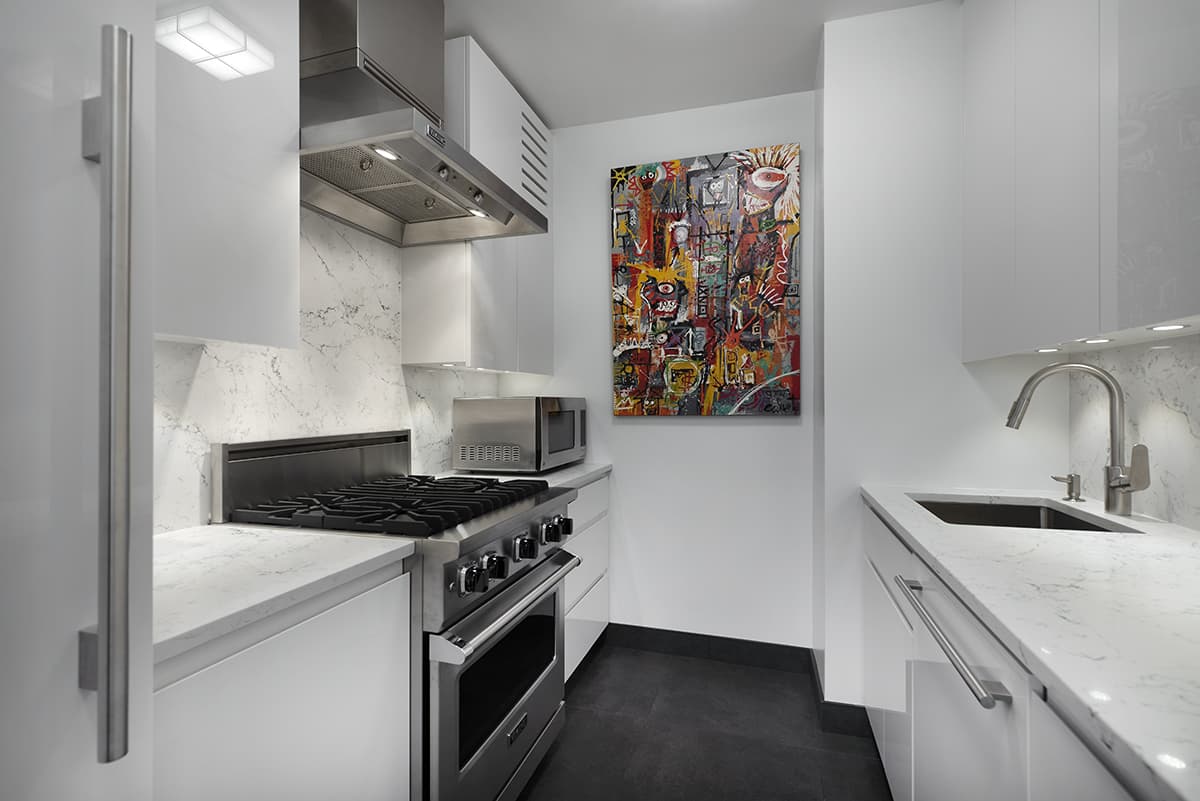 Kitchens with high gloss white cabinetry are a great backdrop for some contemporary influences like Rugged concrete countertops and large colorful prints.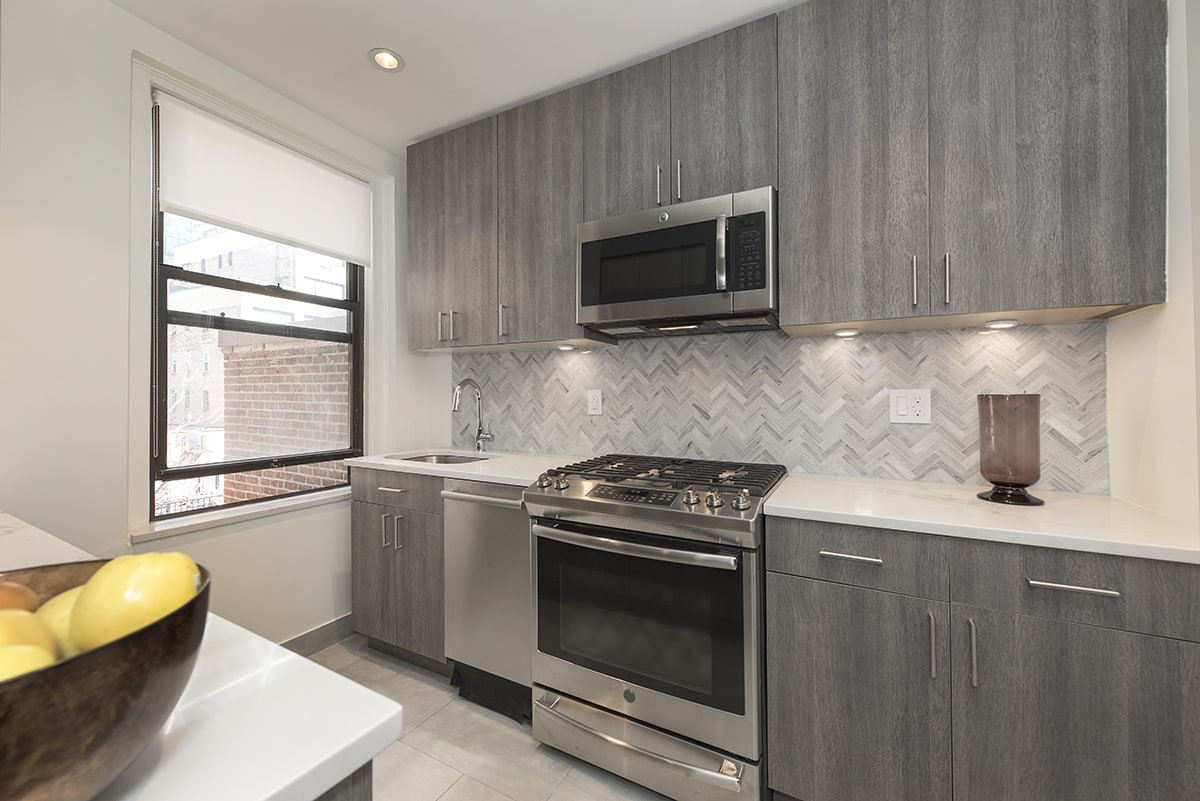 Bathroom Contemporary Design Elements
Bathrooms love contemporary design elements. Why have white subway tile when you can have a warm gray subway tile, open walk-in showers, and warm wood vanities?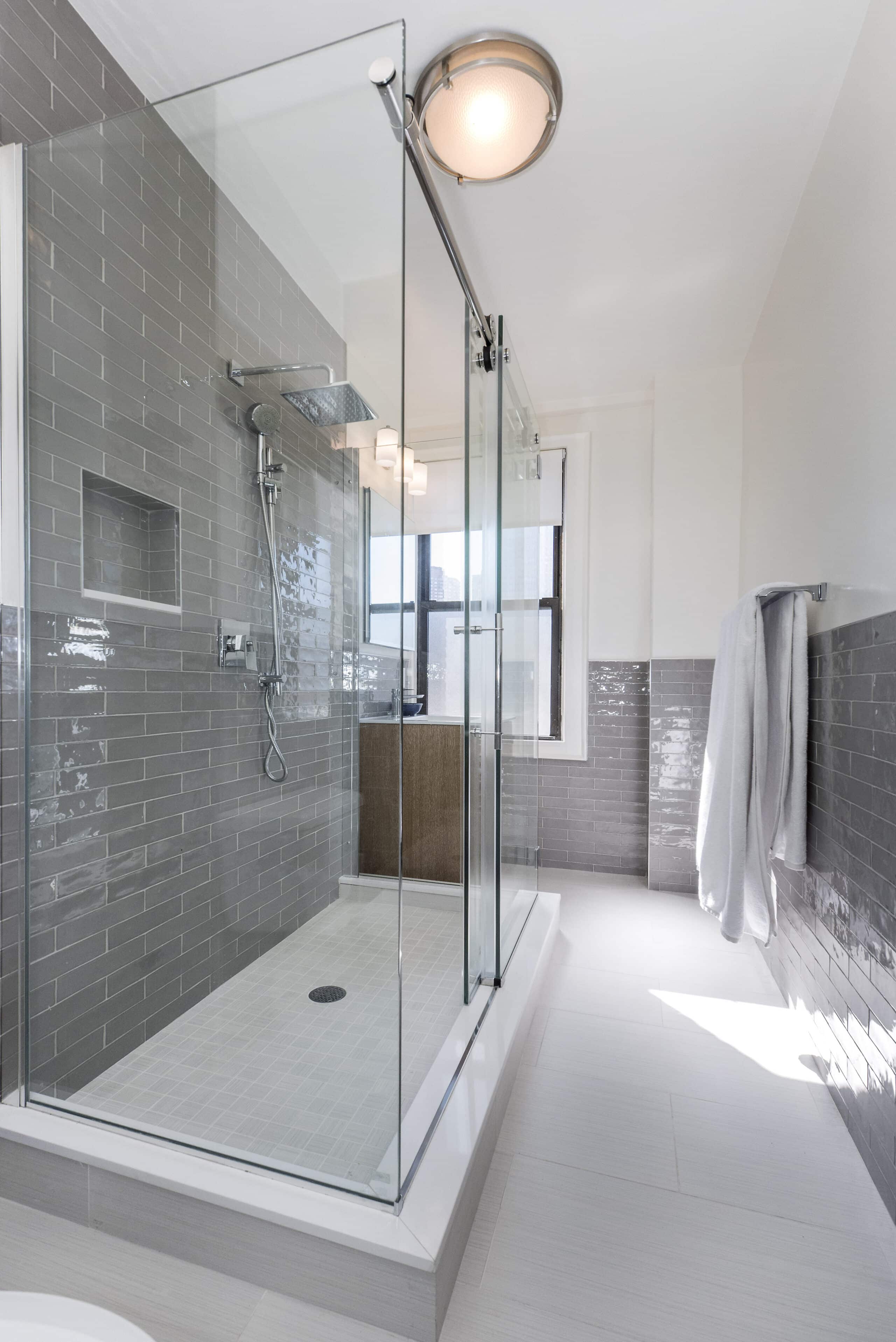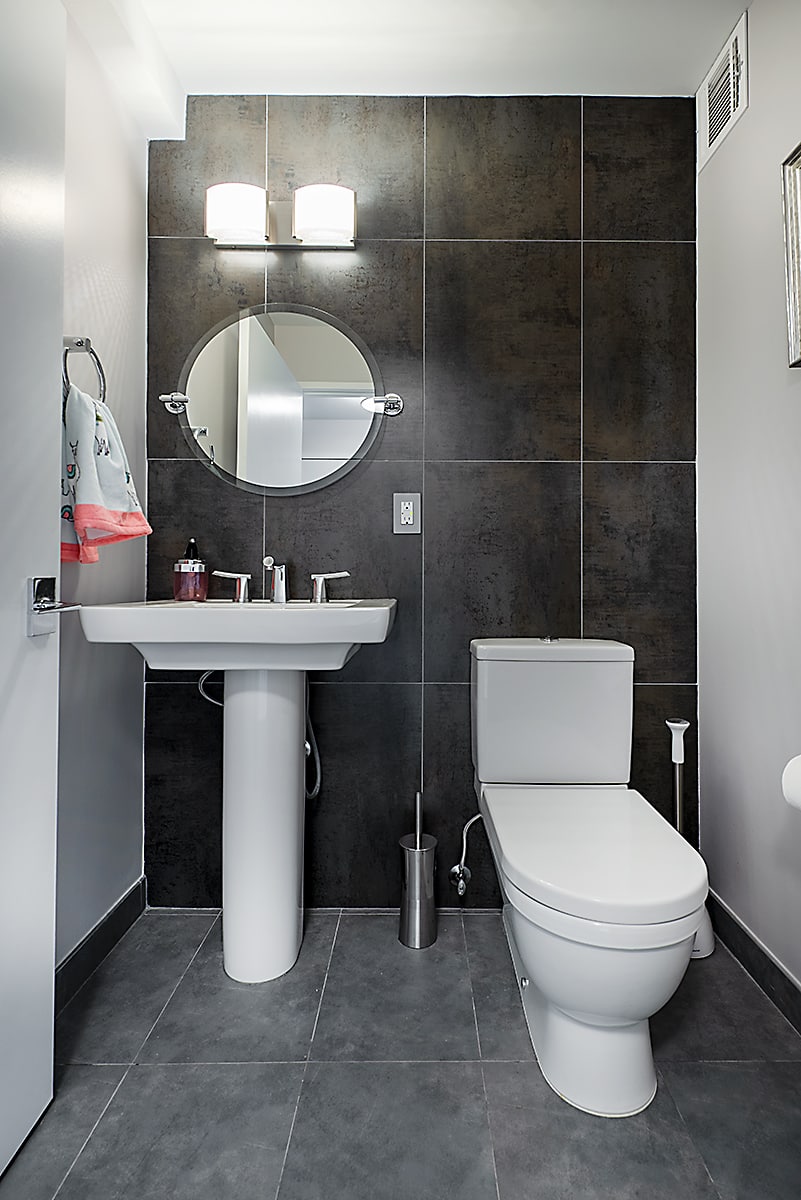 Your contemporary design will also be influenced by the needs of the people using the space. Families with children will want to add that extra storage in walls and furniture. They may also lean towards clean open spaces that are comfortable and have ample seating.
If you love to cook your design will most likely host the best of the best in appliances and kitchen gadgets, which come in a variety of finishes, styles, and colors. 
We hope you found this bit of information helpful, inspiring, and motivating toward renovating your kitchen or bathroom.