NYC Bathroom Designs: Dark and Daring
A white bathroom is classic and stylish; however, those of us living a bit more on the wild side are adding dark elements – or even going all out shady – for our bathroom remodels. 
Illusions of Grandeur
Darker tones allow us to express our creativity and uniqueness. There are so many more options than colors circling around white. Going bold and black can even make your small bathroom appear and feel much larger, according to Architectural Digest. This illusion works best if you incorporate many black or very dark materials in your space. 
Go Dark to Go Bright
You can mix and match light with dark colors. One pro tip is to keep the darker tones closer to the ground and the light tones on the upper half of the walls and ceiling (source). Using this simple design trick, you can make your dingy bathroom appear brighter. 
Beyond Black
Black is a beautiful choice to bring about contrast in your bathroom design, but of course it is not the only option. Dark gray, navy blue, or a deep green are excellent choices for expressing your daring side. Check out the video below for some inspiration from real NYC bathroom renovations. 
Want more bathroom remodeling inspiration? Check out our project gallery. 
We hope you found this bit of information helpful, inspiring, and motivating toward renovating your kitchen and bathroom.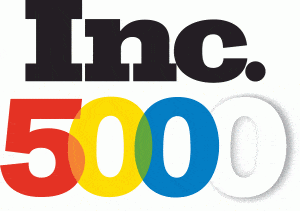 MyHome Offers Two New Financing Options for Your NYC Remodel
Companies and governments all over the U.S. have taken time to pay attention to what the people in their local neighborhoods need. This has resulted in myriad new resources, supplies, and programs aimed to help people struggling through this pandemic.
New York City has been hit hard by economic insecurity and overall uncertainty about the future. Many people with large goals for the year, such as home renovations, have had to put off these projects. This is why the team here at MyHome is offering two new remodeling initiatives to help our clients achieve their remodeling goals, despite the downturn.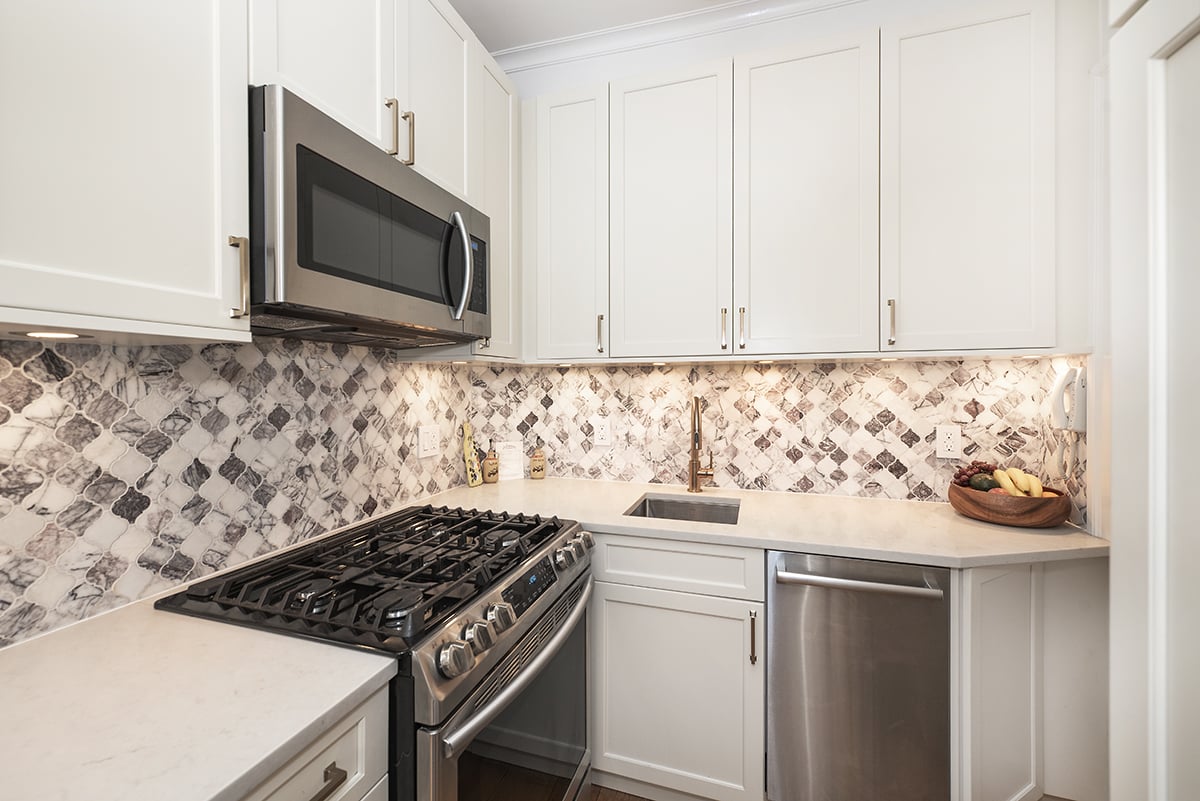 Our current remodeling special is available for both kitchen or bathroom projects!
When you sign the labor agreement with our contractors, you can save big on your upcoming remodel!
Receive a free Bosch Dishwasher for your new kitchen valued at $1000.
Receive a free Toto Toilet to compliment your upgraded bathroom valued at $500.
The cost of these appliances are covered by MyHome so you can save a little extra or spend that money on another dream upgrade you've been eyeing. Get the full details on these remodeling specials here.
New Financing Options for Your NYC Remodel
MyHome's biggest news is our brand new, never before offered, financing options. These loans are provided in collaboration with Enerbank to provide the New York Community with a hassle-free resource to get your renovations projects completed, and bring a little extra joy to your 2020.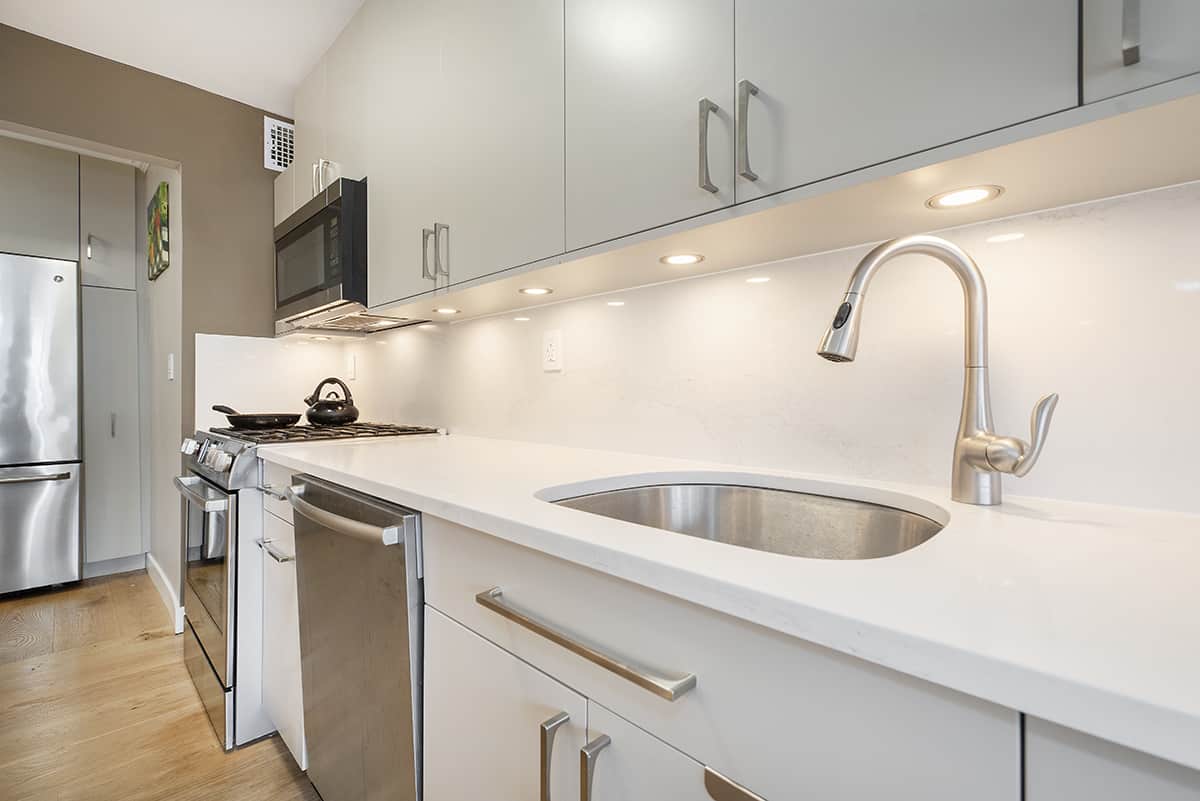 We are offering a Same-As-Cash loan and a Low Interest loan. You and your project manager can determine which option is the best for your remodel. Both of the two new loan options are available for immediate approval and you can get either with no down payment.
Same-As-Cash Loan
With the Same-As-Cash loan you are not required to make payments during the Same-As-Cash period. Instead, you will get monthly statements with a principle and interest balance. All you have to do is make sure to pay the entire Same-As-Cash Loan off before the Same-As-Cash period ends, all the interest will be automatically waived. Monthly payments are not required!
Low Interest Loan
The second financing option is a low interest loan, where you make your first payment within 30-120 days of the first lump sum payment to the contractor.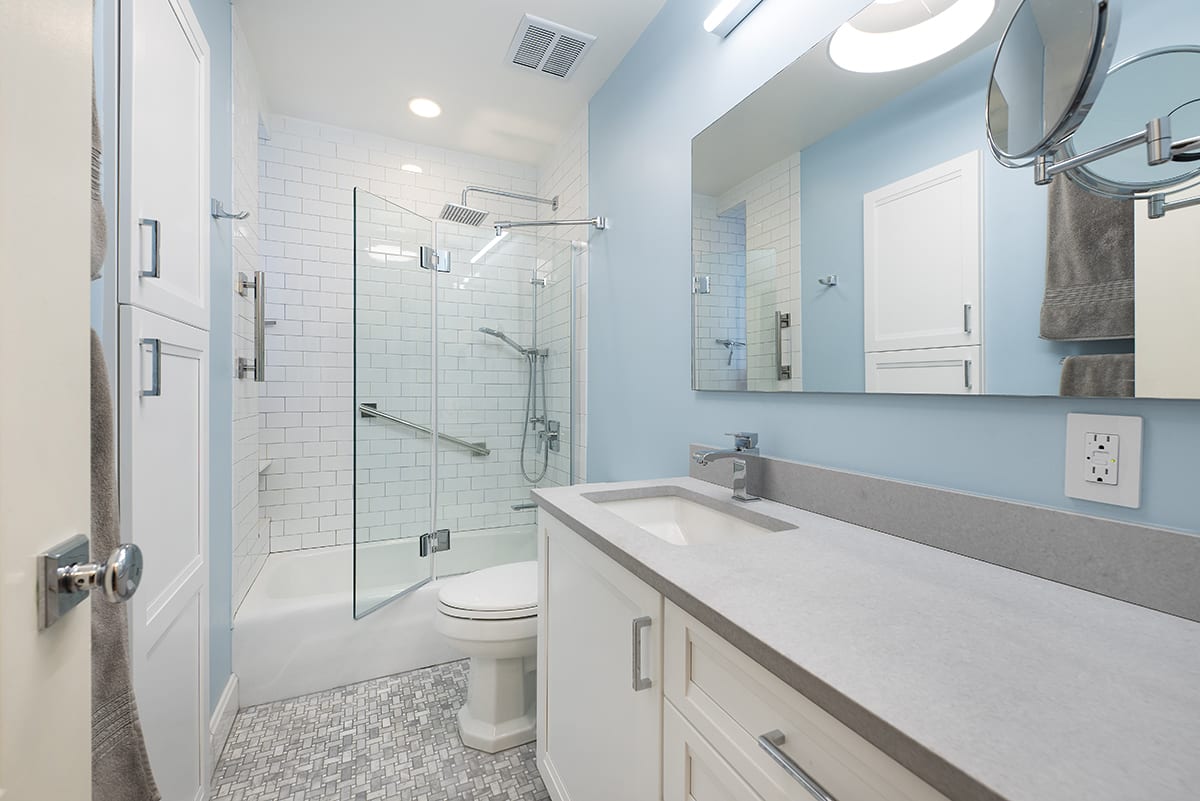 We have designed this process to make it easy for our client's and bring them peace of mind in moving forward with a big decision such as this. The MyHome team is committed to our New York City community and strives to help get our client's back working on their dream projects. You can make a free consultation any time on our website and discuss the many benefits to signing on with our specials and financing options.
MyHome is NYC's Best Airbnb Remodel Resource
MyHome Design + Remodeling, based in New York City, is excited to offer renovations and remodels for the surrounding Airbnb community. Now is the perfect time to begin the upgrading process with our professional and experienced team. 

Why Renovate?
New York City boasts almost 50,000 Airbnb homes (Inside Airbnb), apartments, and rooms. It can be difficult to stand out among the many options that potential guests have to choose from.  With the certainty of new regulations soon applying to these rentals, keeping yours up to date is also extremely important. Remodeling with MyHome can be the best option to increase your Airbnb's nightly value, stay within your districts regulations, and make it to the top search results.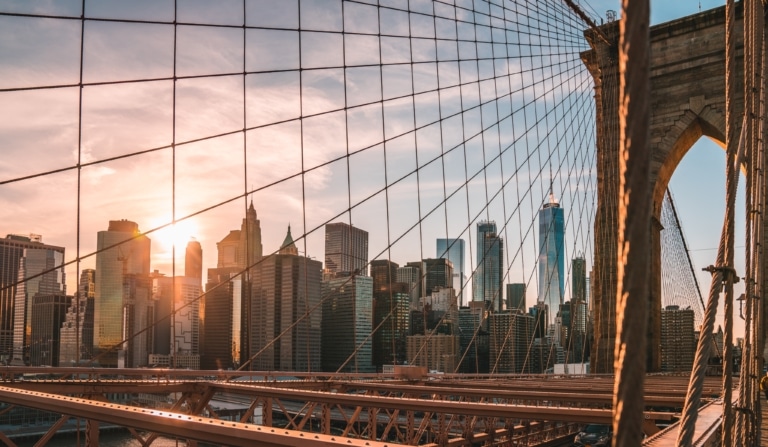 Simple Solutions
Airbnb as a company is growing by 45% year to year (iPropertyManagement) and there's every reason to being at the top of your game in the "sharing" economy. MyHome Design + Remodeling has been New York City residents' top-rated remodeling choice for decades. Our team can easily create simple solutions like upgrading fixtures and flooring in your rental. A new shower head and a colorful tile flooring in your bathroom is almost guaranteed to impress your guests.(Airbnbtips.com)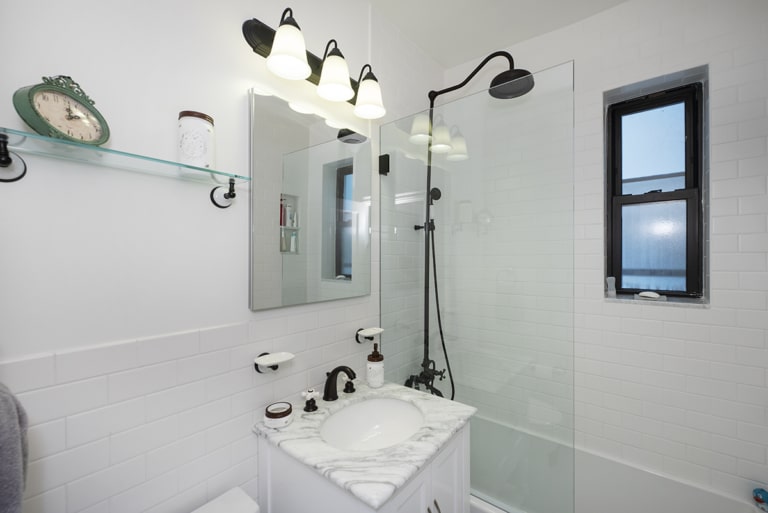 The Bigger, The Better
Looking to go a bit bigger? A minor renovation of your kitchen can create stunning photos for your Airbnb profile. The better the photos, the higher the search rank and that means more potential guests. The remodeling consultants at MyHome are experts in kitchen upgrades. From small details like beautiful cabinet hardware to large improvements like energy-efficient appliances, we can provide you with the perfect designs. The return on investment for kitchen remodeling is nothing to be ignored. (Bankrate.com)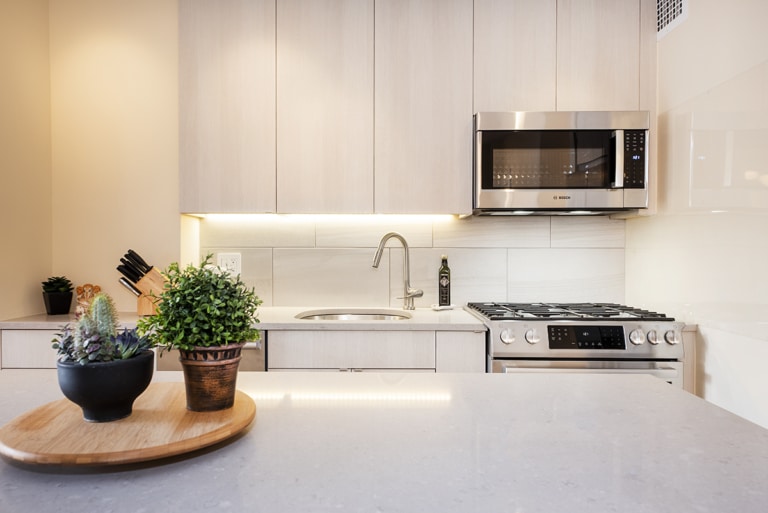 All you have to do is swing by our New York City showroom at 353 West 48th Street. Let's begin the journey to creating an incredible rental your guests will remember and spread the word to others. Our team will guide you through the Airbnb remodeling process! We want to help you rise above the crowd and score amazing guests and reviews. Renovation is worth the cost in all the new potential income these upgrades will create. (The Hosting Journey) You will be able to increase your rates to compete with the other Airbnb plus rentals in NYC and become more profitable in the long run.

About Us
MyHome is a full service design and remodeling firm serving New York City. Providing complete kitchen and bathroom remodeling, MyHome has everything you need from design and supply to installation. Our mission is to provide the highest level of service and quality. We offer a 5-year labor warranty, which is very rare in our industry. Our New York clientele demand the highest quality craftsmanship and we don't let them down.

For those of you who are accustomed to having a bathtub in your home, I don't have to go through the list of reasons why you might find life extremely difficult if you suddenly lost this particular luxury. For those of you that are used to using a standing shower to wash away the dirt of your days, let me take this opportunity to advocate that you consider renovating your bath to include a bathtub that can make all your troubles melt away like lemon drops!
We have compiled here a quick and easy guide to the latest bathtub trends 2015. So sit back, relax and as you read through the options available, imagine yourself already sunk deep within your future bathtub as the warm water soothes, massages and melts away the tension of your life in the big city.
TYPICAL BATHTUB TYPES
1.  Freestanding – This is the bathtub you saw in movies as a kid, standing on little claw-foot legs in the bathroom of your favorite TV characters.  This type of tub occupies a space all its own, often as a centerpiece of the bathroom. Clawfoot tubs or tubs with bases fit into this category, as do several other stylized options such as copper soaking tubs. 
photo courtesy of www.booie.net
2.  Drop-in – Supported on all sides by its rim, this tub might be inserted into a raised platform or installed below floor level. Often times these bathtubs are installed into or incorporated into an existing bathroom architecture, and often in elaborate or large baths.
photo courtesy of www.stewartremodeling.com
3.  Corner – Corner bathtubs are designed to fit into the corner of the bathroom and usually aren't very spacious because of their triangular shape. The only real advantage of a corner tub is its ability to save space in a small bathroom. 
photo courtesy of www.city-data.com
4.  Walk-In Bathtubs – Walk-in bathtubs are the best option for those folks who might have mobility issues, or who might be concerned with slip and fall accidents when entering and exiting the tub.  Walk-in tubs are usually installed as stand-alone, no-frills tubs, or they can be equipped with features designed to allow for a semi-therapeutic home experience. Many walk-in tubs have built-in seats, nonslip floors, and handrails for added safety. Although today's bathroom trends are drifting away from show-tub combinations, walk-in tubs are often equipped with hand-held shower heads.
photo courtesy of www.wisemanimprovement.com
5.  Whirlpool Bathtubs – Whirlpool or Jacuzzi tubs can be stand-alone fixtures or situated on the side of wall (alcove). This variety of tub is perfect for those folks who might be experiencing regular joint and muscle pain. Similar to freestanding tubs, whirlpools come in all different shapes and sizes.  If you can make this bathtub a reality in your home, this is by far the most luxurious option.
photo courtesy of www.luxuryshowerroom.com
6.  Alcove – The alcove bathtub is probably the most common tub style found in the United States and has only one finished side. It's made to fit into a typical three-sided alcove that's about 5 feet wide and 30-36 inches from front to back. Often, it's part of a tub-shower combination. The alcove type of tub can also incorporate many of the features of the above mentioned tubs, but the cost will significantly increase with each added feature.
photo courtesy of www.oppisop.com
BATHTUB CONSTRUCTION MATERIALS
1.  Probably about 90% of tubs sold in the United States are made of a molded acrylic. Acrylic is resistant to chipping and cracking, and the non-staining, non-porous surface is one of the easiest to clean. Also, with acrylic tubs, the color options available are many allowing for a very easy transition into an already existing bathroom color scheme.
2.  A very popular, but expensive option for a bathtub is copper.  Copper tubs can be ideal if you're looking for something to match Victorian or rustic décor.  Copper tubs, along with wooden tubs, were one of the first know materials used to make bathing tubs.  Something to consider with copper tubs is that copper scratches easily and the metal achieves a patina with age.  
3.  A very unique option for your bathtub is a wood or stone tub.  These tubs make a very bold statement, but at the same time are extremely expensive, difficult to clean and maintain, and tend to appear worn and ragged over some amount of time.  Also, a wood tub is generally prone to rotting and warping.
4.  Porcelain-coated, cast-iron tubs are extremely durable and do a great job at retaining the heat of the water you ad.  Cast-irons tubs are somewhat more expensive than acrylic options, but typically have an overall better look and feel as there is no bend or give in the walls as you enter and exit the tub.  Cast-iron tubs are also extremely heavy, which can make installation slightly more costly and difficult.Porcelain enamel coatings offer the widest variety of color options among bathtubs, but chipped finishes are difficult to repair.
5.  Enameled steel is generally made as a cheaper alternative to cast iron, allowing the look without the cost, these tubs chip more easily.
6.  Often acrylic tubs are reinforced with fiberglass, but gel-coated fiberglass is not as common as it was 15 years ago. It's inexpensive, but it scratches easily and is impossible to repair if chipped.
****
There you have it, everything you need to know about bathtubs for today's modern bathroom.  The options we have detailed here have been around for years and years, so it is possible to find even more specialized configurations of the options above that could suit your need beyond your wildest imaginations.
We here at MyHome hope that should you be considering a renovation in the near future, you will give us the opportunity to make your plans and dreams a reality. And be sure to stop by our fully stocked Manhattan Kitchen & Bath Showroom on 353 West 48 Street, New York NY 10036 for more ideas and to see the latest bathtub trends for 2015. Our design team can show you lots of options and help you put together your perfect bathroom retreat. 

New York is known for it's small apartments. Luckily, a lack of space doesn't have to cramp your style. Our clients Natasha & Rob prove that it's possible to live well in the tiniest of spaces – 350 square feet, to be exact. All it take is a little creativity.
Full of clever solutions, their teeny-tiny East Village apartment boasts a full size gourmet kitchen, a bathroom, bedroom, two closets, a washer/dryer, and a surprisingly spacious living room.
Small Kitchen Design
The kitchen is very important to their lifestyle, so we helped them create a modern, sleek space with lots of counter space and storage. Full sized, with a long row of glossy custom white cabinets, it has plenty of style and function: there's even a dishwasher!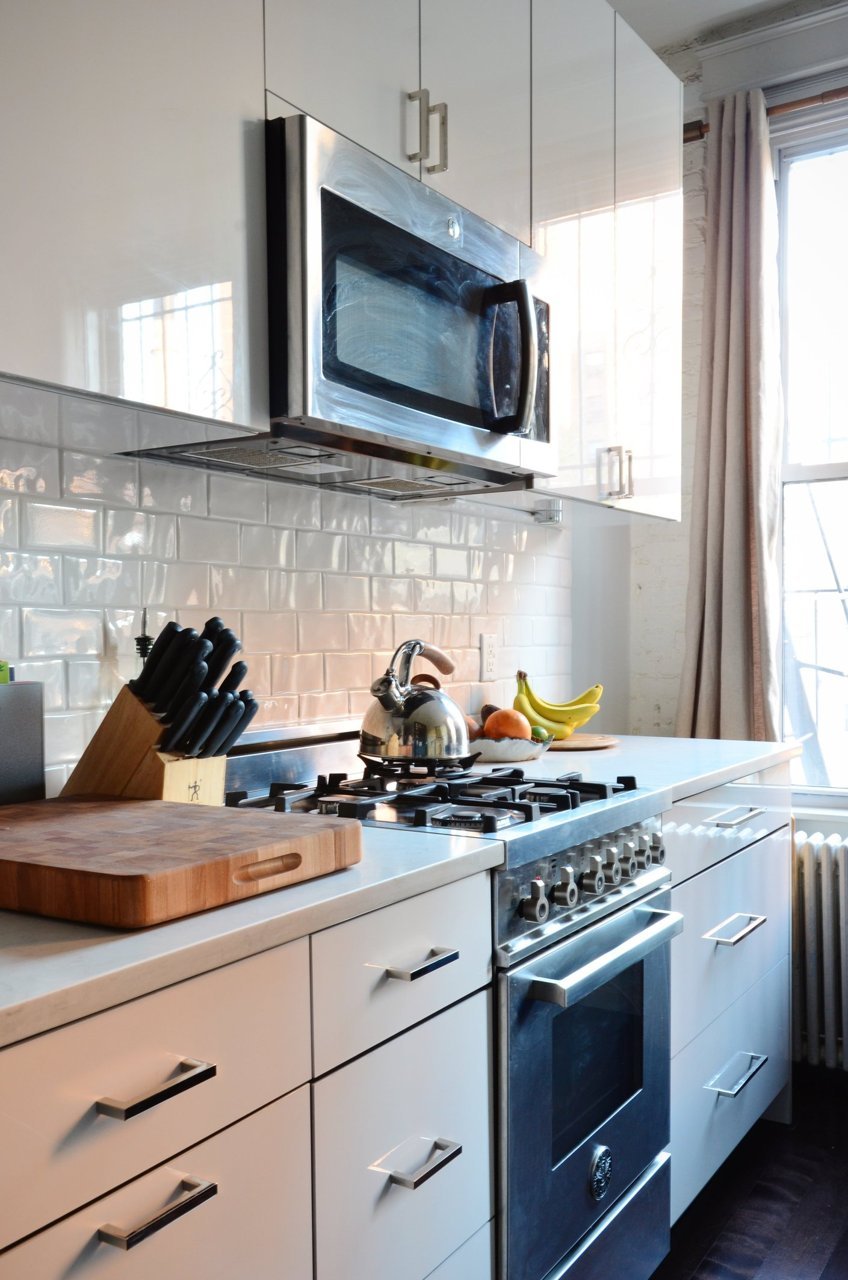 In the living room, a rustic wood fireplace defines the space,
The dichotomy of the sleek kitchen opposed to the painted brick wall with decorative fireplace almost makes the space feel like two separate rooms.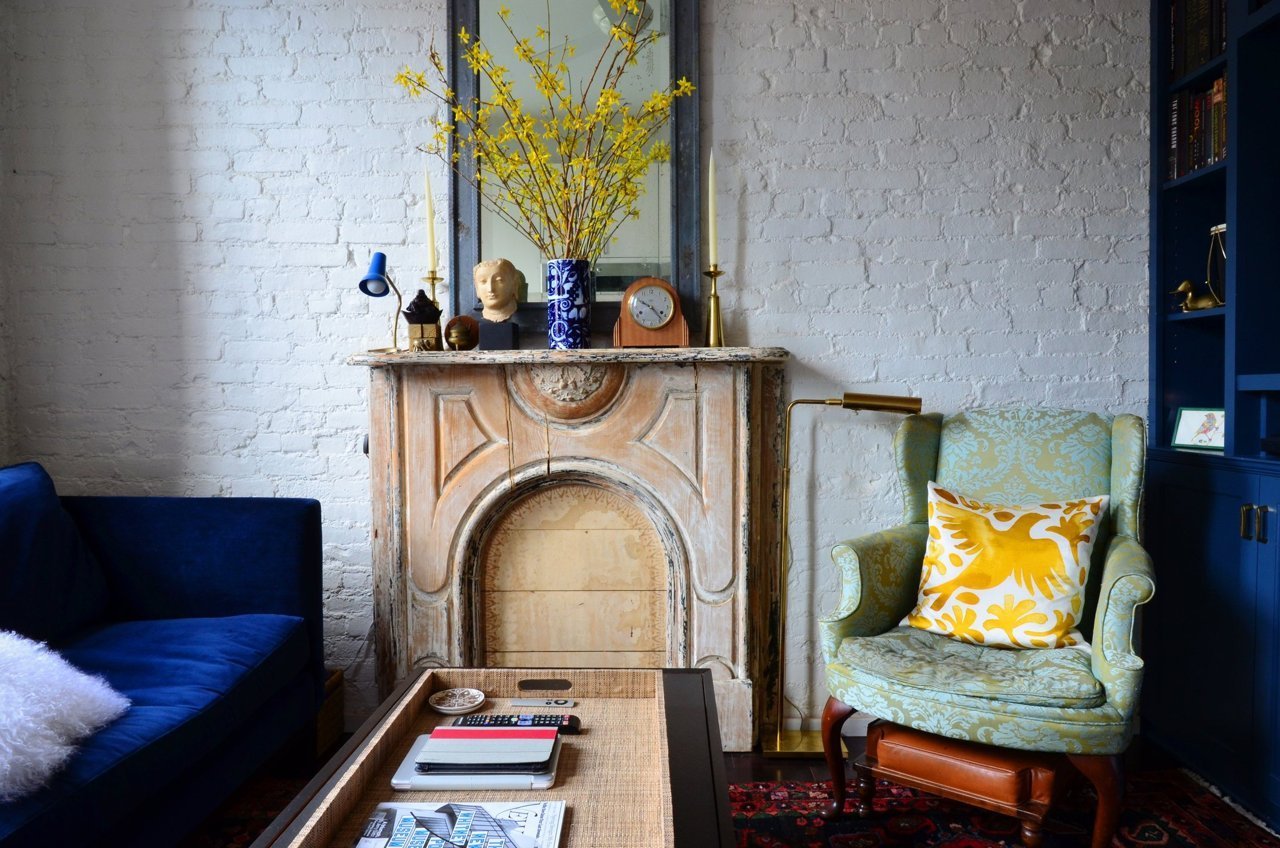 The dark colors of the custom built-in bookcase help it visually recede, creating a feeling of more space and offering lots of storage.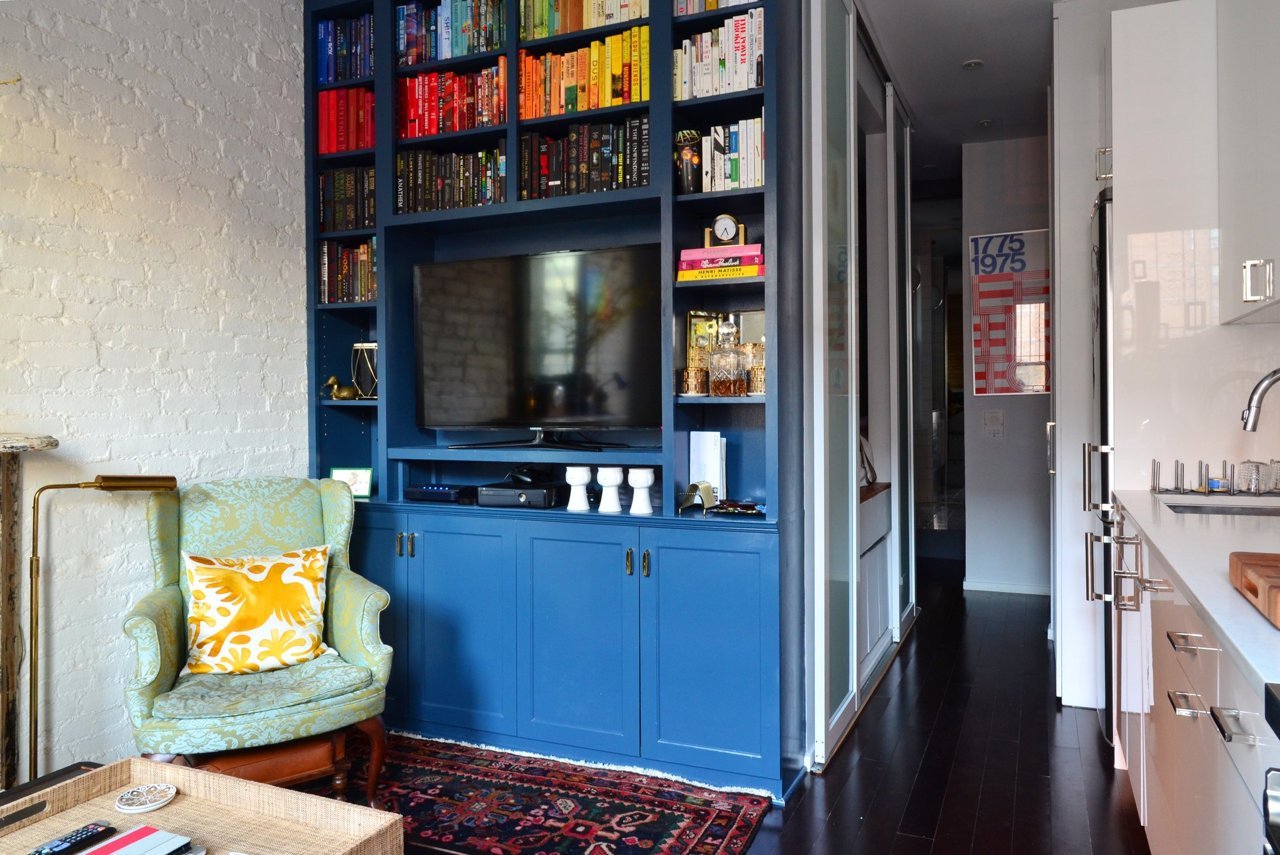 Utilizing every square inch, we tucked the bedroom in behind the bookshelf and built storage underneath, with closets opposite. In the bathroom, the custom vanity hides a surprise… a built in kitty litter box.

The clients were thrilled with the transformation, and now love their teeny-tiny home.
The kitchen is all we could ask for, with tons of counter space, cabinets, and updated appliances, the bathroom is modern and streamlined, and the "bedroom" is a cozy, secluded getaway.
MyHome was there from start to finish, helping to strategically design the space, source the materials from our Manhattan kitchen and bath showroom, and do all the renovations to transform the micro apartment.
To see more photos and take a video tour, see this project featured on Apartment Therapy.
***
Looking for More Small NYC Apartment Ideas?
Checkout MyHome Design & Remodeling on Houzz.com, search our large portfolio of kitchen and bath remodels and renovations in NYC, or stop by our NYC kitchen and bath showroom, conveniently located in midtown Manhattan, New York City.
MyHome is Manhattan's trusted kitchen and bathroom remodeler for a reason. With hundreds of projects and satisfied clients, we excel at making the remodeling process as seamless and stress-free as possible. And we offer FREE kitchen design to help turn your ideas into reality.
So give us a call at 877-973-1114 or visit our showroom at 353 West 48th Street, NYC. We'll be happy to talk with you about creative ideas to transform even the smallest NYC apartment.

Bathroom Remodeling on a Budget
One of the best bathroom remodeling on a budget ideas that you can employ would be engaging a competent and experienced contractor to do the work for you. With expert aid, you can avoid the possibility of re-doing the job in case you made some slip-ups while undertaking it. Another advantage that would significantly save you more cash in the long-run would be lesser dilemma and expenses in terms of maintenance.
While undertaking a bathroom remodeling, you ought to prioritize negligible repair works. To aid you in the improvement process, here are some bathroom remodeling on a budget ideas that you can employ to modify your bathroom's appearance significantly:
The Tile

Old tiles, broken or cracked tiles, and misplaced grout will give your bathroom a clumsy look. At times changing the color of the tiles can entirely change the ambiance of your bathroom. The effort to do this can be well worth it, and tiles are usually quite inexpensive for any bathroom remodeling on budget renovator.
photo courtesy of MyHome Design and Remodeling
The Walls
The bathroom walls should be rather neutral and then accessorized with towels and other essentials. Neutral does not imply white, the primary color can be pale pink, blue or yellow, provided that things are consistent, and then it can be spruced up with other ornamental elements such as pictures, paintings on the walls and soap holders.
photo courtesy of MyHome Design and Remodeling
Lighting

Have the light fixtures that proffer brighter illumination replaced and concentrate more on the regions that might not have some little light. To capitalize on the outcome ensure that the mirrors tactically mounted on the ceiling or walls.
Updated Cabinetry

If the cabinets are still in an excellent state, you do not have to purchase new ones. A better and great method to improve their appearance is through having your old cabinet doors replaced with some new ones to complement with the rest of your new design.
photo courtesy of MyHome Design and Remodeling
Flooring

People normally look keenly at a bathroom floor as it screams hygiene or lack of it. Hence, it should look as presentable as possible.
Stone flooring comes in various styles to suit your financial plan. Waterproof, hard-wearing and elegant granite or limestone will give your bathroom a comfy finish.
If the bathroom has a wooden floor, ensure that proper sanding and refurbishing is done on it. After sanding, two or three thin coats of varnish can be applied to give it a brand new look.
Clear Air

Ventilation of your bathroom is necessary for eradicating excessive moisture that fogs mirrors, makes floors greasy, and contributes to the escalation of mildew and mold. Controlling mold and moisture is particularly essential for sustaining fresh indoor air quality. Excess humidity can damage painted finishes and cabinets.
Inexpensive Design, High Visual Impact

Bring into play soft schemes with neutral colors for the long-lasting fixtures and surfaces, and then add pizzazz to elements that can be easily changed, such as window treatments, shower curtains, throw rugs, towels, and wall colors. These bathroom remodeling on a budget ideas offer tons of personality and extra comfort to your bathroom.
. . . 
MyHome is Manhattan's trusted kitchen and bathroom remodeler for a reason. With hundreds of projects and satisfied clients, we excel at making the remodeling process as seamless and stress-free as possible. And we offer FREE kitchen design to help turn your ideas into reality.
So give us a call at 877-973-1114 or visit our showroom at 353 West 48th Street, NYC. We'll be happy to talk with you about creative ideas to transform your kitchen.

Crazy Fun Bathroom Ideas We Could All Have!
As we head into a long stretch of February Winter, I would like to add a little bit of crazy fun to your web browsing.  Here are a few over-the-top bathroom ideas that show lots of character, whimsy, and a whole lot of fantasy.  We hope you enjoy taking a look as much as we had finding them!

Fireplace bath, always a cozy room for relaxing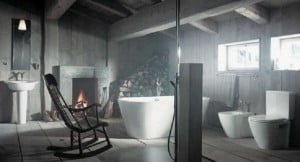 Circular bath, another cozy way to hideaway after a stressful day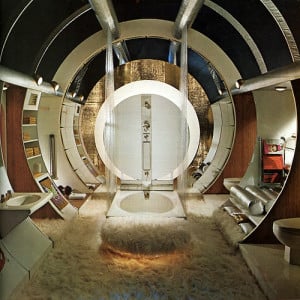 Underwater grotto bath, all the crazy colors from beneath the surface of the sea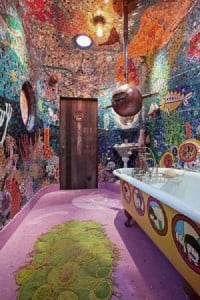 Mineshaft bath, keeping you occupied while "occupied"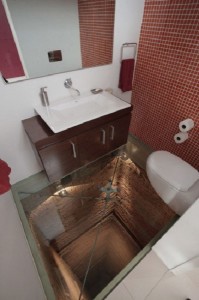 Copper tubing bathroom, who doesn't love crazy shiny stuff?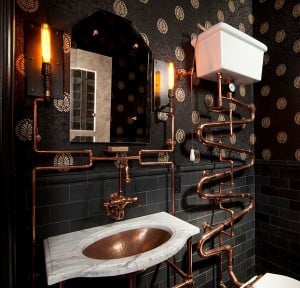 Moroccan bath, another place to while away the day in a far away fantasy land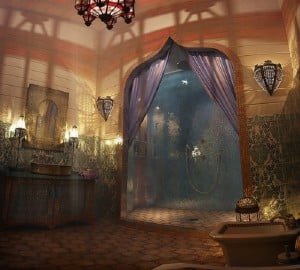 Ski bath, for the crazy adventurous type always on the go!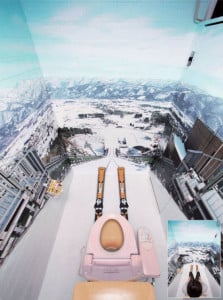 Hollywood bathroom, lavish, art deco, bygone era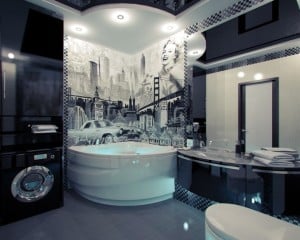 That's it for this week's showcase.  Some crazy bathroom ideas that could belong to any of us with the right attitude and motivation.
fireplace photo by www.busydoor.co
circular bath photo by www.modenus.com
underwater grotto photo by www.busydoor.co
mineshaft photo by www.busydoor.co
copper tubing photo by www.globalfriends.net
moroccan bath photo by www.bomeng.org
ski bath photo by www.busydoor.co
hollywood bath photo by www.home-designing.com
Shiny & Chic White, Contemporary NYC Kitchen (Before & After)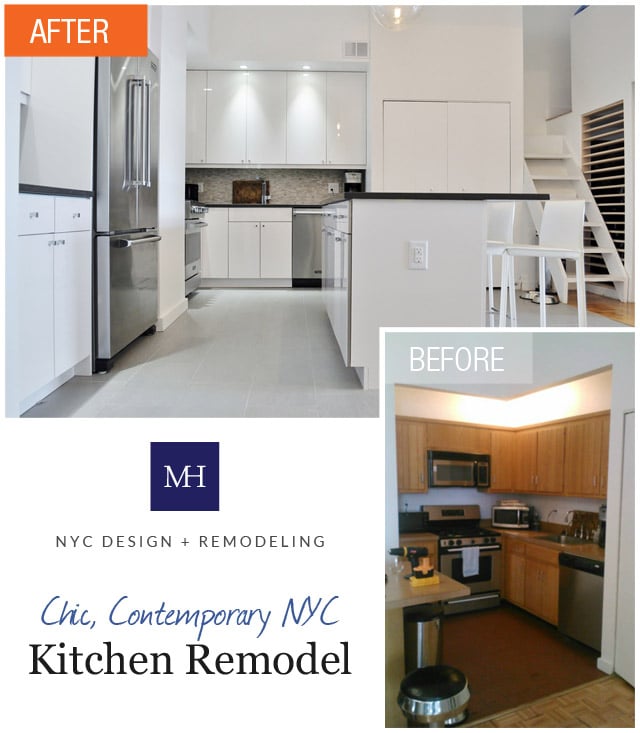 What do you get when you mix fun decor with a huge, Manhattan apartment?  You get Tim and Bernie's stunning home.
Upon walking into the enviably spacious Manhattan apartment it felt like walking into paradise; it is so beautiful and bright. So beautiful, in fact, we just HAD to share it with the world.
Before + After: A Modern Kitchen Remodel
We completely remodeled the Manhattan apartment's kitchen, opening it up and creating a light, bright oasis in the city. The drab, outdated kitchen was given a sleek, contemporary makeover with white gloss cabinets.
Check out the before and after photos of our bright and beautiful transformation below, then take a peak inside Tim and Bernie's chic Manhattan abode.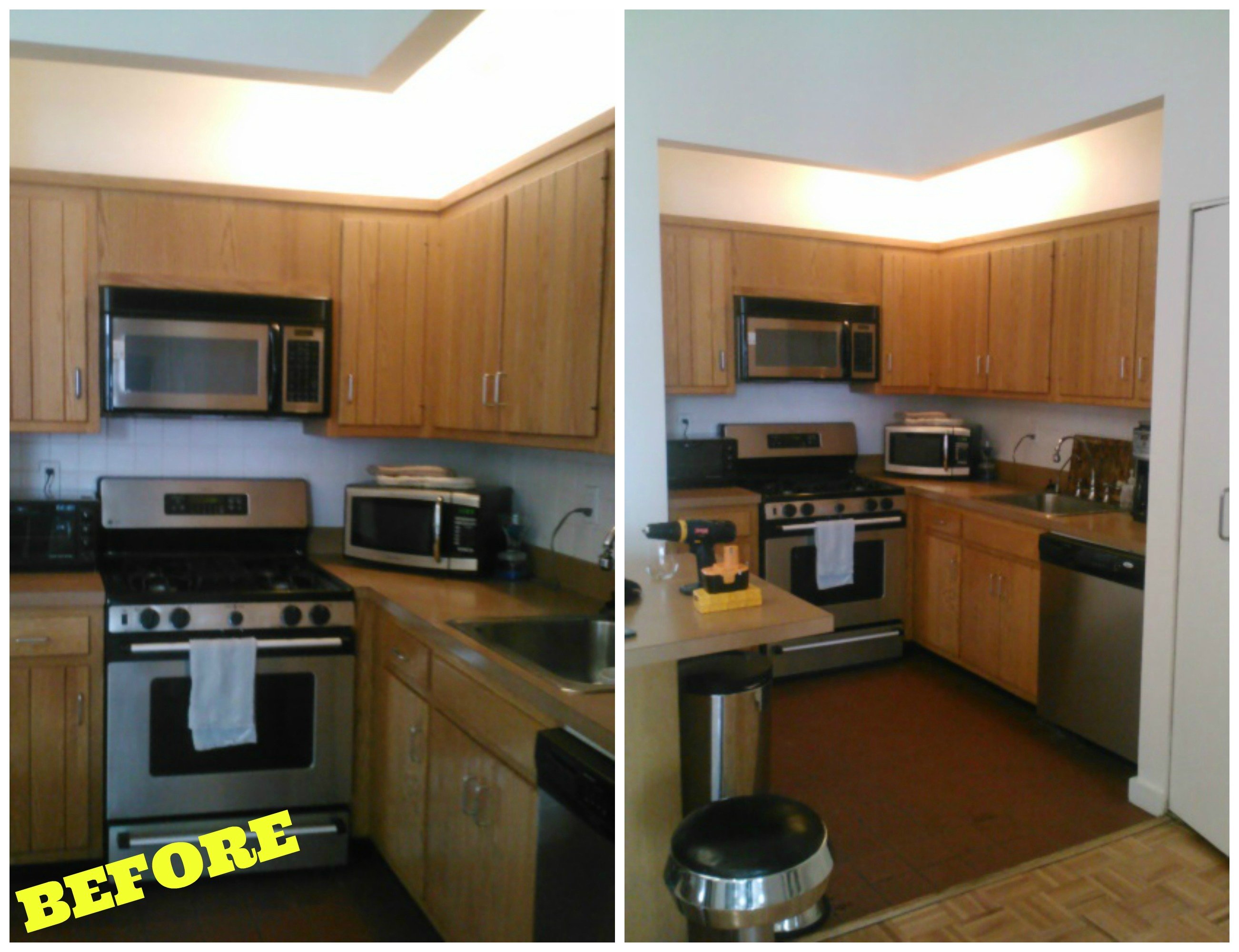 … AFTER …

The newly remodeled modern kitchen compliments the open, airy feel of this spacious Manhattan home.
We found the entire apartment — and their puppy, Ella — irresistible and just had to photograph it. The apartment's beauty is only matched by the equally amazing personality of it's residents.
Bernie loves art and going to galleries so it wasn't surprising to see her apartment's all-white walls featuring some of the best artwork and pieces I've seen in a long time. (By the way, the "B,L,T" on the wall stand for the initials of the family that lives here). The eclectic decor features pieces reminiscent of the southwest mixed with some fun and modern.
Contemporary NYC Bathroom Remodel
MyHome also remodeled the bathroom, transforming it into a relaxing retreat with clean lines, a floating vanity and minimal fixtures.
Can we just talk about how fun the faucets are?
Be sure to check out our gallery to see more projects.